Release Roundup: June 2019
Exalted, Mage: The Awakening, Realms of Pugmire, Sales, Scarred Lands, Scion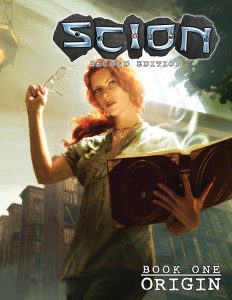 Big month for us for several reasons, primarily the release of Scion 2nd Edition, and the long-awaited arrival of Signs of Sorcery!
Merch
Kickstarter Update
Pirates of Pugmire, a supplement for both Pugmire and Monarchies of Mau, wrapped up last week with 819 backers contributing $47,792, or 119% of our $40,000 goal! We managed to hit including a Pirates of Pugmire backer shirt, digital wallpaper, a "Going on the Account" interstitial adventure, and an art budget increase!
Our next Kickstarter begins in just a few days, on July 2 at 2pm Eastern: Trinity Continuum: Aberrant.
Did you miss one of our previous Kickstarters? The following Kickstarted products are still open for preorders via BackerKit:
Community Spotlight
The following community-created content for Scarred Lands has been added to the Slarecian Vault in the last month:
The following community-created content for Realms of Pugmire has been added to Canis Minor in the last month: