Santa Cults Is Comin' To Town! [Monday Meeting Notes]
Because we're all out this week, there was no Monday Meeting – but our emails have been flying all week as the kickstarter for V5 Cults of the Blood Gods funded in 50 minutes and it has been smashing through Stretch Goals since then!
It has perhaps been helped by a last minute change James and I made to the shipping costs for a bunch of our International backers – I mean I literally got the revised shipping costs from a new KS fulfilment shipper in the EU the morning the KS was going live!
Very glad we could bring those costs down – even if it is still an experiment until we get a few ship-outs actually out from these shippers.
As always, you can back at any time and you'll get access to consecutive chunks of the manuscript as the KS rolls along – and you can cancel your pledge at any time before the KS is over if you don't like what you read!
(And this is the case whether you have just stumbled on the Cults Kickstarter, are one of our long-time KS backers, or a friend of one of the creators!)
Also, related to our Kickstarter for V5 Cults of the Blood Gods, Modiphius has opened up the pre-orders for their V5 book, The Fall of London! You can find the info here on their website: https://www.modiphius.net/
You'll recognize a lot of the creators' names from our projects, so you know it's at least worth a look: every pre-order for the hardcover physical book that's yet to come gets a link to the finished PDF!
Since this is almost the end of the year, and is certainly a time when we can use some happy thoughts to go with the holidays, here are our Onyx Path Monday Meeting crew's look back on what were some of our highlights from 2019:
Dixie:
It's been amazing to streamline a few of our processes this year! However, to me the major highlights for me were holding certain books for the first time on which I and my colleagues have worked so hard, such as Trinity, Scion, Dragon-Blooded, and Chicago by Night. I'm glad we've been able to deliver so many great Kickstarters and am looking forward to those yet to come! Seeing our books go into stores has been amazing, too. Being able to walk into my FLGS and see a copy of Changeling 2e or Pugmire on the shelf is really rewarding.
Monica:
Community content has been a wonderful way to find new freelancers and those programs are giving fans an opportunity to create new titles for their favorite games. I think we've integrated the programs really well and I'll be curious to see what happens in the coming months.
Ian:
Entirely self-serving of me, but: we ran the Trinity Continuum: Aberrant Kickstarter, which did gratifyingly well. We released the Trinity Continuum core rules and Trinity Continuum: Æon, which have been in development almost as long as Onyx Path has been a company! The feedback we've gotten has been really positive and I'm really happy that we finally got these out to the public. Squeaking in before the end of the year are In Media Res and the Æon Æxpansion, and we're working on a new edition of Adventure! and other exciting projects. It's been a great year for visible tangible progress.
Mighty Matt:
Teaming up with the DriveThruRPG team to launch the new Phone PDF
format with the Pugmire core rulebook. As the RPG community grows it
is very cool to have the chance to try new ways of using our games and
the Phone PDF format means Pugmire (and now Scion: Origin) are
available in a mobile format, which can be great to read on the go,
use at conventions, and more.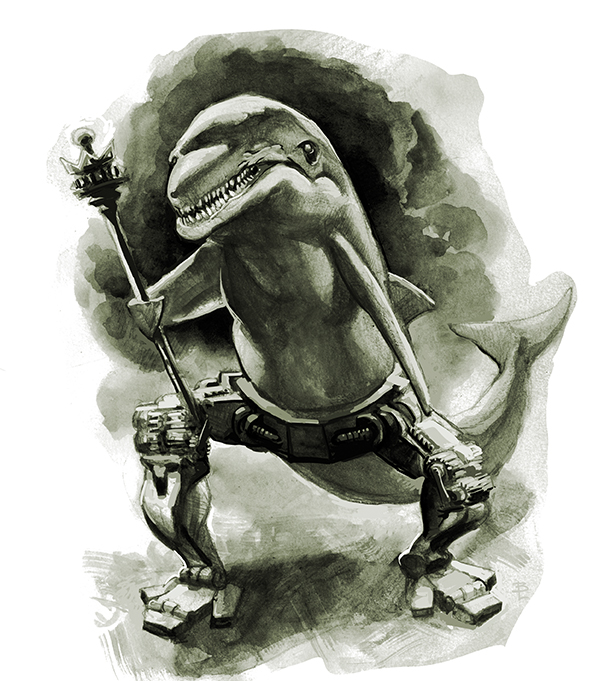 Mirthful Mike:
Two pillars of the Storypath System saw release in 2019… Scion and Trinity Continuum. And yes, Scion did have some bumps both before and after release… but we did learn from those and implemented some new procedures since then to make sure those bumps never show up again. Yes, a month long implementation of the Trinity Mindmeld was kinda stressful for me… but way less stressful than Scion's release.
Matthew:
My favourite moment of 2019 was conducting the second proof of They Came from Beneath the Sea! It's been nothing but a joy to review a game I've overseen from conception to (near) publication, and I'm confident the people who buy it, run it, and play it will love the writing, the art, and the layout. It really is a testament to the creative excellence of the team who worked on this, and I owe a lot to their ingenuity and humour, and the faith Rich put in me and this game.
Eddy:
One thing I think we did really well: Process. 2018 was a year of onboarding, getting people trained up, and establishing process for our company. This year we saw how well it worked, adjusted where it didn't work, and generally got things out faster and at higher quality than we did before. Next year is a natural step of refining or looking at better processes.
Lisa:
For me the good is the improvement of our office systems. Going through our in-house developers for contracts and pay schedules helps to keep these working smoothly and to both eliminate or clear up problems as we go. Hopefully, this makes it better for our freelancers to have their paperwork and payments in a timely fashion.
RichT:
As for me, this last year has been one where we are starting to have things happen we set in motion years ago, like Ian mentioned about the Trinity Continuum, and also we announced Exalted Essence as another project we've been thinking about for quite some time.
Having the Trinity Continuum books available is particularly cool because they really illustrate how the Storypath System can be tweaked so that it meshes with the setting. Just wait until both Dystopia Rising: Evolution and They Came From Beneath the Sea! (and a bunch of unannounced projects) also become available and really put Storypath through its paces.
But also, in terms of other things besides projects, we're working on new ways to print and ship our KS'd books, and how to build on the success we've had in getting our books into retail stores. Which might not really click until V5 Chicago By Night gets onto shelves. But that'll be in our 2020 thoughts!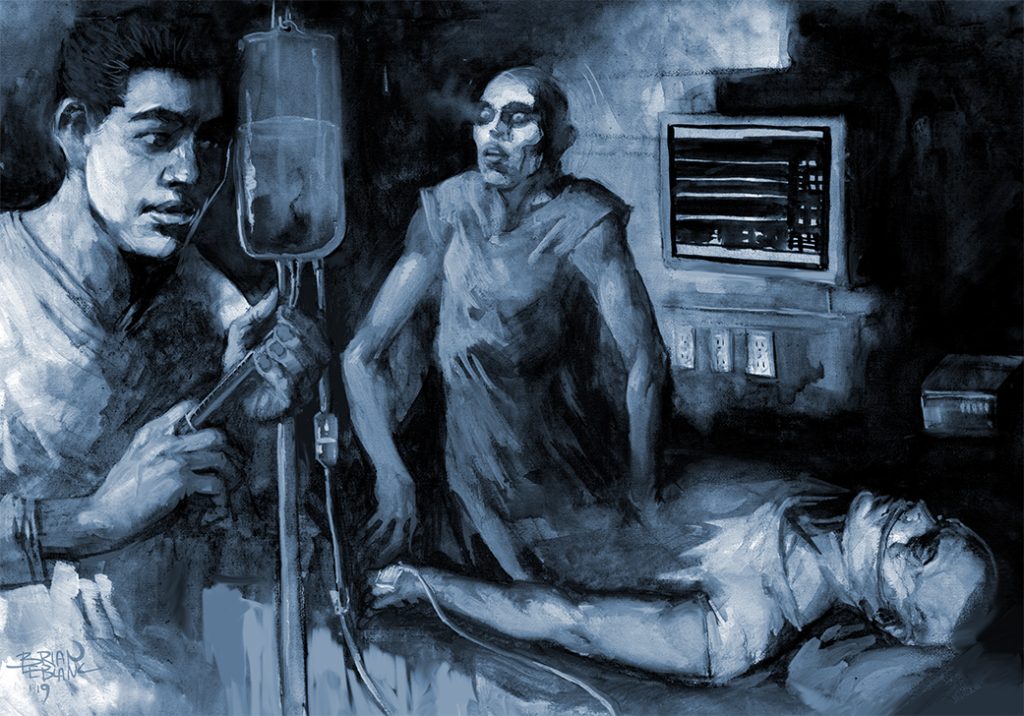 I've been thrilled by how our Terrific Trio of Terror have continued to post a new Onyx Pathcast every freakin' Friday, and how we've ramped up our Twitch channel with fantastic actual plays and commentary pretty much every single day of the week! I really wasn't sure we'd get so many loyal viewers, so thanks to all of you who've checked out our offerings!
Thanks to the always delightful James Bell, our KS Concierge, we were able to run 6 Kickstarter campaigns on our original KS account, and then James ran Mummy 2e and our friends at Handiwork Games ran the Creature Collection KS on our new Onyx Path KS account. Which is another thing we have been needing for years.
And we were able to continually roll out projects all year long that were created via our Kickstarter campaigns – both the main rewards and the Stretch Goal extra projects – which has been a juggling act as the older (ahem, later) rewards caught up and smashed into the newer projects that are getting made a lot more quickly under the updated processes Eddy and Lisa mentioned.
It was a satisfying year in that it felt good to demonstrate with all of our fantastic projects how we can create great and beautiful game books for both our licensed and our own lines. In a lot of ways, it was all of you and your responses – to our projects, to our posts, to our KSs – that truly made this an excellent year for all of us at the Onyx Path House of Ideas!
Thank YOU, for joining us last year in exploring our:
Many Worlds, One Path!
---
BLURBS!
---
Kickstarter!
V5 Cults of the Blood Gods funded in 50 minutes last week, and has thundered forward despite the holidays!
---
Onyx Path Media!
This Friday's Onyx Pathcast Is our Holiday Special 2: Mario Kart Episode! Say! No! More! Check it out direct on Podbean, or your favorite podcast venue! https://onyxpathcast.podbean.com/
Topping the media list this week is Red Moon Roleplaying's actual play of Vampire: The Masquerade – Cults of the Blood Gods, to tie in to the currently running Kickstarter. Here's part one, and do be warned, the content within contains scenes of a horrific nature: https://youtu.be/E_VtuU4y9JI
Additionally, Ekorren (of Roleplaying and Worldbuilding fame) has made a special V5 video, what with Cults of the Blood Gods being on Kickstarter: https://youtu.be/ir1MYLtD1EY
We've a festive line-up on Twitch this week, with a holiday special of Trinity Continuum, Dixie's Holiday Twitch Takeover (which will be a hell of a lot of fun), another holiday special of Hunter: The Vigil, Uncanny Valley's regular Hunter game, Mage: The Awakening, and Scarred Lands!
Thank you to our streamers for such fantastic work this year, and even more thanks for those running games this week!
You can watch the games on our Twitch channel and subscribe to us over on twitch.tv/theonyxpath
Plus, we uploaded a barrage of content to our Onyx Path YouTube channel this last week, including videos for Pugmire, Aberrant, Changeling: The Lost, and more!
You can find our YouTube videos over on youtube.com/user/theonyxpath
What's more, Matthew Dawkins continues his Gentleman's Guide to Scion over on his YouTube channel, now covering the mechanics of consolation and Momentum!
You can find Matthew's channel at youtube.com/user/clackclickbang
If you've not been following the Occultists Anonymous series on Mage: The Awakening, do not despair! They have uploaded new episodes to their channel right here:
Episode 66: The Masters
Songbird is called before his mentor, Colossus, to prepare for his initiation into an ancient legacy. Atratus begins to investigate a curiosity that Gabe has found. https://youtu.be/8HaJXY_iLk4
Episode 67: Baby, Take My Hand  
Atratus speaks with the dead, determining how best she can help the ghost of Katherine. Gabe steps up to play a supporting role in helping the newly dead. Songbird tries something new…
https://youtu.be/h3g3v5ntHn8
The Story Told Podcast continue their fantastic actual play of Exalted Dragon-Blooded right here: http://thestorytold.libsyn.com/fall-of-jiara-21-shall-we-spare-the-ravages-of-war
Over with Vampire: The Masquerade now, as The Sacrifice from Chicago by Night is run in Spanish over on webvampiro's channel! https://youtu.be/PXMzZ69pl4Y
Returning to Red Moon Roleplaying, those folks have a whole load of content coming out for us, including:
Changeling: The Lost: https://youtu.be/svXWhcGTNmc
and The Sacrifice, for Vampire: The Masquerade: https://youtu.be/b4T23Zy7s-4
Have you checked out the Botch Pit's guide to the Winter Court for Changeling: The Lost? If not, here it is: https://youtu.be/A_huXzRyghY
Drop Matthew a message via the contact button on matthewdawkins.com if you have actual plays, reviews, or game overviews you want us to profile on the blog!
Please check any of these out and let us know if you find or produce any actual plays of our games!
---
Electronic Gaming!
As we find ways to enable our community to more easily play our games, the Onyx Dice Rolling App is live! Our dev team has been doing updates since we launched based on the excellent use-case comments by our community, and this thing is awesome! (Seriously, you need to roll 100 dice for Exalted? This app has you covered.)
---
On Amazon and Barnes & Noble!
You can now read our fiction from the comfort and convenience of your Kindle (from Amazon) and Nook (from Barnes & Noble).
If you enjoy these or any other of our books, please help us by writing reviews on the site of the sales venue from which you bought it. Reviews really, really help us get folks interested in our amazing fiction!
Our selection includes these latest fiction books:
---
Our Sales Partners!
We're working with Studio2 to get Pugmire and Monarchies of Mau out into stores, as well as to individuals through their online store. You can pick up the traditionally printed main book, the screen, and the official Pugmire dice through our friends there! https://studio2publishing.com/search?q=pugmire
We've added Prince's Gambit to our Studio2 catalog: https://studio2publishing.com/products/prince-s-gambit-card-game
Now, we've added Changeling: The Lost 2nd Edition products to Studio2's store! See them here: https://studio2publishing.com/collections/all-products/changeling-the-lost
Scarred Lands (Pathfinder) books are also on sale at Studio2, and they have the 5e version, supplements, and dice as well!:
https://studio2publishing.com/collections/scarred-lands
Scion 2e books and other products are available now at Studio2: https://studio2publishing.com/blogs/new-releases/scion-second-edition-book-one-origin-now-available-at-your-local-retailer-or-online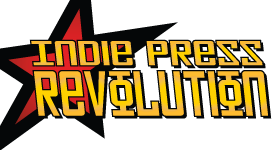 Looking for our Deluxe or Prestige Edition books? Try this link! http://www.indiepressrevolution.com/xcart/Onyx-Path-Publishing/
And you can order Pugmire, Monarchies of Mau, Cavaliers of Mars, and Changeling: The Lost 2e at the same link! And NOW Scion Origin and Scion Hero are available to order!
As always, you can find Onyx Path's titles at DriveThruRPG.com!
---
On Sale This Week!
This Wednesday, we will be releasing the final monthly PDF installments for Exalted 3rd's Hundred Devils Night Parade and Adversaries of the Righteous on DTRPG!
---
Conventions!

2020: Midwinter: January 9th – 12th, in Milwaukee, WI. Check out David Fuller's Athens, Ohio Scion actual play tie-in adventure (soon to be coming to the Storypath Nexus community content site) that will be running at Midwinter. The event url is below:
https://tabletop.events/conventions/midwinter-gaming-convention-2020/schedule/402
---
And now, the new project status updates!
DEVELOPMENT STATUS FROM EDDY WEBB (projects in bold have changed status since last week):
First Draft (The first phase of a project that is about the work being done by writers, not dev prep)
Exalted Essay Collection (Exalted)
N!ternational Wrestling Entertainment (Trinity Continuum: Aberrant)
Contagion Chronicle Ready-Made Characters (Chronicles of Darkness)
Trinity Continuum: Adventure! core (Trinity Continuum: Adventure!)
Duke Rollo fiction (Trinity Continuum: Aberrant)
TC: Aberrant Jumpstart (Trinity Continuum: Aberrant)
RUST (Scarred Lands)
Redlines
Kith and Kin (Changeling: The Lost 2e)
Dragon-Blooded Novella #2 (Exalted 3rd Edition)
Many-Faced Strangers – Lunars Companion (Exalted 3rd Edition)
Second Draft
Player's Guide to the Contagion Chronicle (Chronicles of Darkness)
M20 Victorian Mage (Mage: the Ascension 20th Anniversary Edition)
Exigents (Exalted 3rd Edition)
Crucible of Legends (Exalted 3rd Edition)
Development
Heirs to the Shogunate (Exalted 3rd Edition)
TC: Aberrant Reference Screen (Trinity Continuum: Aberrant)
Trinity Continuum Jumpstart (Trinity Continuum Core)
Monsters of the Deep (They Came From Beneath the Sea!)
One Foot in the Grave Jumpstart (Geist: The Sin-Eaters 2e)
Scion: Demigod (Scion 2nd Edition)
Tales of Aquatic Terror (They Came From Beneath the Sea!)
Across the Eight Directions (Exalted 3rd Edition)
Contagion Chronicle: Global Outbreaks (Chronicles of Darkness)
Contagion Chronicle Jumpstart (Chronicles of Darkness)
Manuscript Approval
Scion: Dragon (Scion 2nd Edition)
Masks of the Mythos (Scion 2nd Edition)
Titanomachy (Scion 2nd Edition)
Buried Bones: Creating in the Realms of Pugmire (Realms of Pugmire)
Post-Approval Development
Scion LARP Rules (Scion)
Mummy: The Curse 2nd Edition core rulebook (Mummy: The Curse 2nd Edition)
Editing
Lunars: Fangs at the Gate (Exalted 3rd Edition)
Let the Streets Run Red (Vampire: The Masquerade 5th Edition)
Geist 2e Fiction Anthology (Geist: The Sin-Eaters 2nd Edition)
Dragon-Blooded Novella #1 (Exalted 3rd Edition)
Legendlore core book (Legendlore)
WoD Ghost Hunters (World of Darkness)
Mythical Denizens (Creatures of the World Bestiary) (Scion 2nd Edition)
Pirates of Pugmire KS-Added Adventure (Realms of Pugmire)
M20 The Technocracy Reloaded (Mage: the Ascension 20th Anniversary Edition)
Yugman's Guide to Ghelspad (Scarred Lands)
Trinity Continuum: Aberrant core (Trinity Continuum: Aberrant)
Terra Firma (Trinity Continuum: Aeon)
Deviant: The Renegades (Deviant: The Renegades)
Lunars Novella (Rosenberg) (Exalted 3rd Edition)
Post-Editing Development
TC: Aeon Ready-Made Characters (Trinity Continuum: Aeon)
Night Horrors: Nameless and Accursed (Mage: the Awakening Second Edition)
City of the Towered Tombs (Cavaliers of Mars)
W20 Shattered Dreams Gift Cards (Werewolf: The Apocalypse 20th)
TC: Aeon Jumpstart (Trinity Continuum: Aeon)
Vigil Watch (Scarred Lands)
Scion Companion: Mysteries of the World (Scion 2nd Edition)
Cults of the Blood Gods (Vampire: The Masquerade 5th Edition)
Wraith20 Fiction Anthology (Wraith: The Oblivion 20th Anniversary Edition)
Hunter: The Vigil 2e core (Hunter: The Vigil 2nd Edition)
Indexing
---
ART DIRECTION FROM MIKE CHANEY!
In Art Direction
Contagion Chronicle – Finals coming in.
Trinity Continuum: Aberrant
Hunter: The Vigil 2e
Ex3 Lunars – Art is in.
TCfBtS!: Heroic Land Dwellers – Sketches in and approved.
Night Horrors: Nameless and Accursed – Contracted.
Cults of the Blood God (KS)
Mummy 2
City of the Towered Tombs
Let the Streets Run Red – Art notes and contracts finishing going out this week.
CtL Oak Ash and Thorn – Got artnotes.
Scion Mythical Denizens – Need sketches for fulls.
Deviant
Yugman's Guide to Ghelspad
Vigil Watch – Getting stuff over to cartographer.
Legendlore (KS)
Technocracy Reloaded (KS) – Got notes out to artists for halfs and splats.
Scion Companion – Reading through art notes.
In Layout
Chicago Folio – Halfway through layout.
Trinity Continuum Aeon: Distant Worlds
Pirates of Pugmire – With Aileen.
Proofing
Dark Eras 2 – At WW for approval and they will be back after the New Year.
Trinity Continuum Aeon Jumpstart
They Came from Beneath the Sea! – Backer PDF out to backers soon.
VtR Spilled Blood
At Press
V5: Chicago – Shipping to the KS fulfillment shippers. PoD proofs ordered.
Geist 2e (Geist: The Sin-Eaters 2nd Edition) – Being printed.
Geist 2e Screen – Being printed.
DR:E – Being printed.
DRE Screen – Being printed.
DR:E Threat Guide – Helnau's Guide to Wasteland Beasties – PoD proof on the way.
Trinity RMCs
Tales of Good Dogs – PoD proof ordered.
Memento Mori – Backer PDF out to backers, gathering errata.
M20 Book of the Fallen – PoD proof ordered.
Trinity Continuum Storypath Nexus Community Content – Getting it set up.
---
Today's Reason to Celebrate!
Happy Holidays to One and All!