Scion 2nd Edition Kickstarter: Week 4 (48 Hour Warning!)
Press Releases, Scion, Scion: Hero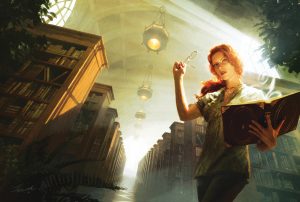 The Scion 2nd Edition Kickstarter has been live for four weeks, and is heading into its final 48 hours! How's it doing?
As I type this:
We're currently at an incredible 1138% of our goal, which would place Scion as the third highest Kickstarter Onyx Path has run in terms of percentage if we were to end right now. We're within inches of Exalted 3rd Edition's 1141%.
We have 3489 backers, which places Scion as the third most-backed Kickstarter Onyx Path has run.
We have an astonishing $284,516, which makes us the sixth-highest funded Onyx Path Kickstarter.
We've hit 24 stretch goals so far, including:

The Scion Companion, which includes the return of the Loa, the Gallic pantheon, the Yazata, 1e -> 2e Translation Guide, mortal cults, build your own Pantheon (feat. the Atlanteans), build your own Purviews, and Relics
Scion Kickstarter T-shirt
Introductory fiction from Kieron Gillen, author of The Wicked + The Divine, Journey Into Mystery, Phonogram, etc.
Scion Jumpstart
Scion Fiction Anthology w/ eight stories
Scion LARP
Scion: Origin Ready-Made Characters, featuring ten pre-Visitation characters
Scion Interactive Audio Drama from our partners at Earplay
Upgraded art budget
Scion Bestiary, including sections on giants and therianthropes
Scion dice!
Blacksheets character management app
There are only 48 hours left to back Scion 2nd Edition. This is your last chance to back this amazing project!