Squeak, Rattle, and…Hop? [Monday Meeting Notes]
As our Squeaks in the Deep Kickstarter scampers forward, our latest achieved Stretch Goal brings in a new type of character to play: Rabbits!
Or as more than one backer has said: Buh-nies!
Lots of folks are talking about what could be next, depending on their interests and preferred animals: which is very cool! We love seeing what sort of characters folks want to play, whether because of a pet they loved or a type of animal they are just really into.
Having new character/animal types show up in a companion book is also probably the very best way to include them, as Realms of Pugmire is, at it's core, a game very focused on the dogs of Pugmire, the cats of Mau, and the rodents of the Underneath. The design space is bounded by that specific focus, but that doesn't mean your home game needs to be.
Because, there are other uplifted species that players can have fun with, so having them in a companion book means we can present some official rules, but not dilute the design focus within the dog/cat/rodent books themselves. We want to stay focused and keep our word count reasonable. After all, consider the story of the uplifting as already presented in-setting.
This wasn't some general science/magic explosion that uplifted every kind of animal, but specific pets were specifically chosen by somebody who had the power to uplift them. Would a bat researcher want to talk with his fluttering friends? Maybe so, and that's enough backstory to say that your table is adapting the bird rules and the rodent rules together to give some stats to batfolk. Have fun with it!
(I was going to use the standard gaming verbiage of saying you could "reskin" the birds and rodents to create bats, but that sounded distasteful in this context!)
One of our next Stretch Goals is for Virtual Tabletop (VTT) assets like maps of the Underneath caverns and dungeons, which is a pretty big deal for a project like this. Those maps will be available flat and on paper in the book, and there are so many folks in the VTT space playing right now that we want everyone to have the convenience of these as electronic files that everyone can use.
Plus, the locations really look cool, too!
Just a note here, non-Squeaks related, that you might notice They Came From Beyond the Grave! is in the Layout phase and includes a mention of "The return of Ron Thompson".
Ron Thompson was a long-time layout artist and graphic designer who was credited in lots of White Wolf books back in the day. He's also yours truly, and a name I use(d) when I had other credits in a book. The name came from old WWs habit of giving everybody nick-names based on their real names. Rich Thomas was Ron Thompson, Justin Achilli was Jason O'Kelly – that sort of thing.
It's definitely not an "Alan Smithee" sort of disavow thing, as I liked Ron and was proud of most of his work, and our alter-egos actually were pretty freely used by our co-workers in books and stories as characters. I think it was Kathy Ryan who had Ron as a security expert for a vampire and then shot to death in one of the Clan Novels. I was her boss at the time, so I think she liked that.
A combination of missing doing the kind of creative work with layout that I love, and seeing the impending amount of books about to inundate Layout made it seem like now would be the right time to bring back ol' Ron, so I asked Mirthful Mike to update me on the changes in InDesign since I last used it back when we started Onyx Path, and I've been delving gleefully into They Came From Beyond the Grave!.
As Ron might growl, cigar champed in his teeth: "It's good to be back, kids!"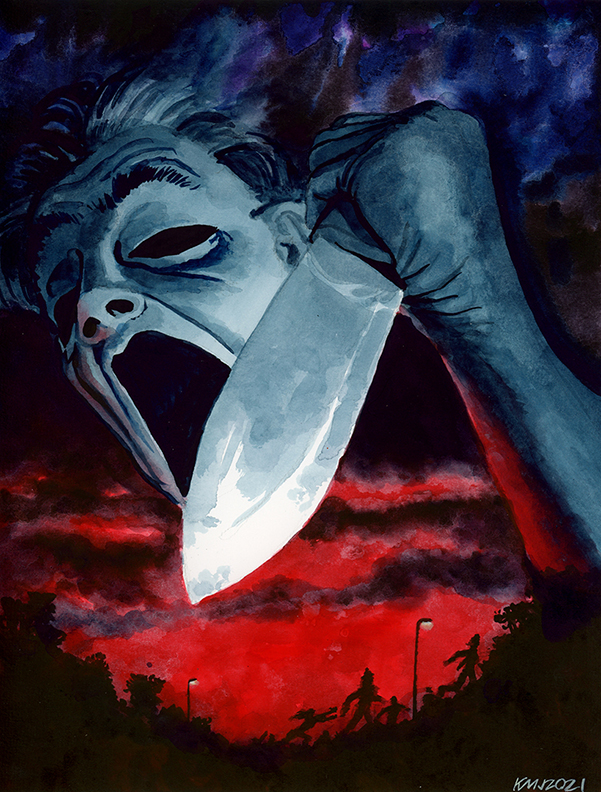 This being Monday, we talked at the meeting:
As I mentioned last week, companies throughout tabletop gaming continue to be hammered by shipping woes, manufacturing woes, and delays and skyrocketing costs. We're looking around and reaching out to different vendors, but the overall picture continues to be grim as several of us at today's meeting shared what we've learned so far. Hopefully its a temporary reaction to Covid, and other 2020 shenanigans, but….
We discussed how submission guidelines for submitting projects or writing or whatever to Onyx Path need to be followed regardless of who you are. Eddy has standardized the process, and points out that if everybody follows the procedure, everybody gets a fair chance. Including us, as our guys simply can't read your submissions if you fail to include your filled out forms with your submission.
And they need to be our forms from the guidelines, not your forms. Doesn't matter where you got them from, if they aren't our forms we can't look at your submission. No exceptions, folks.
These sorts of things are there so we're legally protected and can keep on having fun making the worlds you enjoy.
A lot of what we've been talking about these last few Mondays really falls under the "sharpening the saw" kind of prep work and research. As Dixie gets ready for the first batch of newly edited text after her big push, there's a gap where our in-house folks can firm up procedures and processes for how best to create our books, where we can review and discuss submissions for new projects, look into new gaming genres that Storypath hasn't been matched with yet – all of the unheralded work that improves things behind the scenes and gets us ready for future projects.
Of course, that's our in-house crew – the rest of our creators have their own individual projects to stay on top of!
A reminder about the Xmas in July Sale on DTRPG where we have almost all of our PDFs on some pretty deep price cuts. Enjoy, and check out the savings as well as their cute lil' mascot: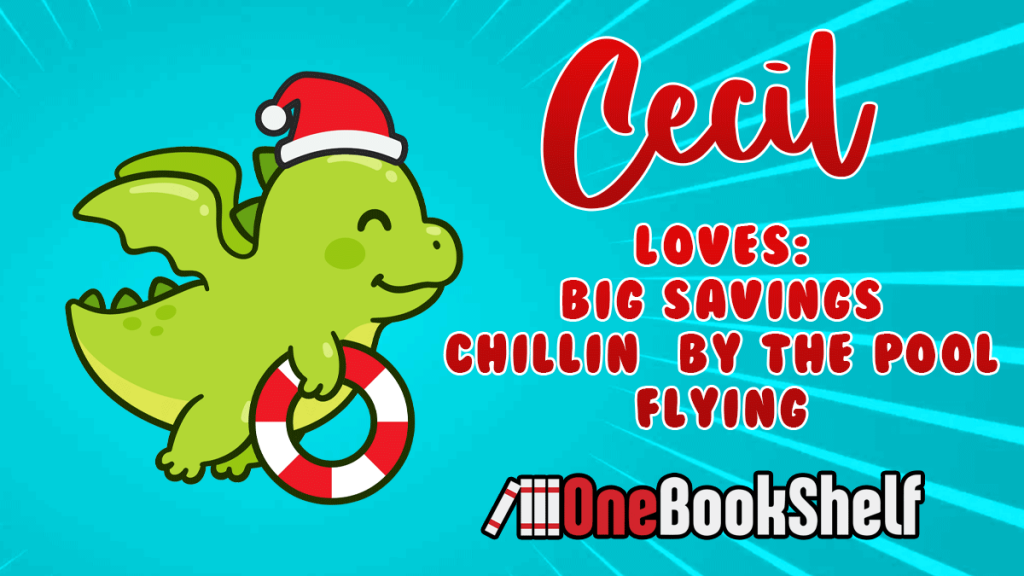 Here are some brief words about our new series of Twitch (and then YouTube) vids that we're calling the Storypath Showcase!
Storypath Showcase is a new actual play anthology series that presents games using the Storypath System though short, exciting, and digestible story arcs. Beginning with Trinity Continuum: Aberrant, this show presents a session zero detailing character creation followed by a 2-4 episode arc. When an arc is completed, the show moves to a new setting with a new cast. Storypath Showcase gives the viewer the opportunity to learn about our many worlds and see the Storypath System in action. The sessions are prerecorded so the Storyguide and some cast members will be in the chat to answer questions or talk about the stream's events.
This Saturday, join us at 6 PM EDT for Aberrant Episode 1: Dead Drop, in which Team Tonight's bench roster is activated to investigate the murder of a Project Utopia operative who was undercover with the Megasyndicate. If you missed the Session Zero stream, don't worry! It's available to Twitch subscribers on VOD and will be on the OnyxPath YouTube channel soon!
Following Trinity Continuum: Aberrant, we will run Trinity Continuum Core, followed by games from all our Storypath lines including Scion, They Came From…!, and Dystopia Rising: Evolution!
Hope you'll all be able to check these out and get more familiar with the Storypath System by watching and enjoying them. We'd love to hear what you think of them, and whether they are successful in bringing you into our:
Many Worlds, One Path!
---
BLURBS!
---
Kickstarter!
Squeaks In the Deep, for Realms of Pugmire! Funded in less than 4 hours!
Right now, we're over 200% funded, and have passed Stretch Goals that unlock the Screen and T-Shirt, and have achieved a setting supplement focused on Rabbits! Next up, VTT maps for all your underground scampering and exploring needs!
Rats and mice join the world as player characters! Come explore the hidden depths under the skin of the world and below the City of Pugmire!
Our next Kickstarter is slated to be The Apocalyptic Record for Werewolf: The Apocalypse 20th Anniversary Edition!
---
Onyx Path Media!
This week: A return to a fan-favorite! Once more, our Terrific Trio face the challenge of: CREATING NEW GAME IDEAS – THE RETURN!
As always, this Friday's Onyx Pathcast will be on Podbean or your favorite podcast venue! https://onyxpathcast.podbean.com/
For anyone new to our media section, you can find us running and playing games over on twitch.tv/theonyxpath pretty much every day of the week! Plus, if you'd like your games hosted there, just get in touch with Matthew Dawkins using the contact link on matthewdawkins.com. 
Please check out our attached media schedule for the impressive number of videos on our Twitch channel this week! In particular, keep those eyes open for our Storypath Showcase, where we give an excellent profile of our various Storypath games and how to play them!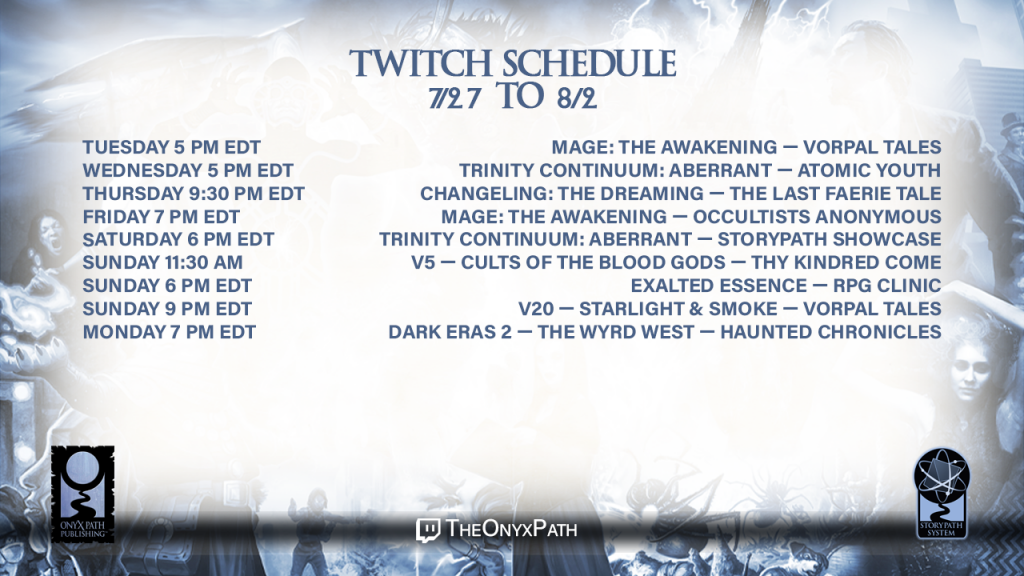 Come take a look at our YouTube channel, youtube.com/user/theonyxpath, where you can find a whole load of videos of actual plays, dissections of our games, and more. This week, we continue to be focused on our OnyxPathCon videos!:
Squeaks in the Deep – Vorpal Tales – Curse of the Tomb of Wags – Episode 1: https://youtu.be/-g9zfPeSRUg
Scarred Lands – Dead Man's Rust – Red Scar Gaming – Episode 14: https://youtu.be/6McFMPYhtbE
Chronicles of Darkness – Dark Eras 2 – The Wyrd West – Episode 4: https://youtu.be/TUMEwZ5DWkM
Scarred Lands – Dark Voodoo on the Bayou – Episode 1: https://youtu.be/ETmU-hZVFwA
Scion: Hero – Vorpal Tales – "Zeus! We just wanna talk!" – One-Shot: https://youtu.be/4Mw3SdVrRXE
Deviant: The Renegades – A Cautionary Tale – Episode 20: Hostages: https://youtu.be/8BZY1pyzGkc
Squeaks in the Deep – Vorpal Tales – Curse of the Tomb of Wags – Episode 2: https://youtu.be/rwcg5q-DTkQ
Subscribe to our channel and click the bell icon if you want to be notified whenever new news videos and uploads come online!
The highlight of the week on our YouTube channel is the start of our Squeaks in the Deep campaign, run by the fantastic Vorpal Tales. Check out episode one right here: https://youtu.be/-g9zfPeSRUg
Ekorren made a new Exalted video all about Lunars, who they are, and how to play them: https://youtu.be/NeOQSe0qcQw
Simulacra TV have started up a brand new Aberrant actual play, named Atomic Youth! Please check them out and give them some support. This one looks like a fantastic story, and here's episode three: https://youtu.be/IyY8KgMm2f0
Aberrant: Atomic Youth episodes premiere Wednesdays at 5pm EDT on https://www.twitch.tv/SimulacraTV
The Exaltcast continues its amazing show with a systems roundup for anyone looking to get into Exalted or Exalted: Essence: https://www.exaltcast.com/2021/07/13/teaching-incomprehensible-truths-systems-round-up/
Vorpal Tales have a lot of Onyx Path content for you to check out!
On Fridays at 5pm EDT experience Contagion Chronicle: No Time for Reality Season Two. Chicago is still flooded with the reality warping Contagion from strange spaces beyond the Supernal realms. The original team is still lost in Arcadia, but Macintosh alerted a new team to be ready to step in should he and his team disappear. It's up to this new group now to leverage their vectors and contain this threat.
On Tuesdays at 5pm EDT experience their new overarching Chronicle of Darkness, Insurgence. Vorpal Tales weave an ambitious tale connecting 7 Chronicles of Darkness game lines in one overarching story of rebellion and the cost of self-awareness. Book 1: Defiance begins the tale with Mage: The Awakening 2e.
Join Vorpal Tales every Monday at 9pm EDT for They Came from Beyond the Grave! Enjoy their tale of derring do against the minions of evil in a six part summer tale!
Also, join Vorpal Tales for a story of a pack's Rite of Passage as they tell a terrifying tale of Werewolf: The Apocalypse every Saturday at 9pm EDT
A Bunch of Gamers continue their excellent Werewolf: The Apocalypse chronicle right here, with Episode 75: https://youtu.be/J0Wuw87n6LM
The pack's return to the physical world to find Howling King quickly returning to his old self. The Sept is now a buzz with the prospect of a war against the leeches, who had remained hidden for too long. Excitement is in the air as the Garou perform covert operations throughout the city to weaken the leeches power base and declare war in the Garou way.
Wards & Witchcraft reach Session 28 of their fantastic Mage: The Awakening chronicle right here: https://youtu.be/89y-FKyNO1Y
The final session in Season 1. At the end that is truly just beginning, the venturing Fools encounter the Hydra that will shake their perceptions of reality.

Please check these out and let us know if you find or produce any actual plays of our games! We'd love to feature you!
---
Electronic Gaming!
As we find ways to enable our community to more easily play our games, the Onyx Dice Rolling App is live! The dev team has been doing updates since we launched based on the excellent use-case comments by our community, and this thing is awesome! (Seriously, you need to roll 100 dice for Exalted? This app has you covered.)
---
Virtual TableTop!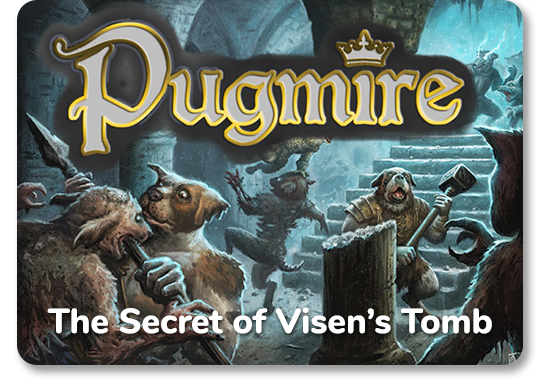 NEW on Astral TableTop is the Secret of Vinsen's Tomb for Realms of Pugmire!
Play Now on Astral TableTop!

The Secret of Vinsen's Tomb module comes with all the maps and encounters, ready to play, along with pre-generated characters and character sheets wired up for automated rolling. It also offers the GameMaster some guidance on playing the scenario on Astral for those GMs new to the platform or entirely new to virtual tabletops (VTT).

Create a free account first, then the Quickstarts will be available on the Home page. If you are getting this via DTRPG, after checkout, look for the link to unlock your adventure on Astral.
Also on Astral TableTop, we have two free projects: Scion 2E: A Light Extinguished and Scarred Lands: Gauntlet of Spiragos and this Dagger of Spiragos module for sale: https://www.drivethrurpg.com/product/336406/Dagger-of-Spiragos-5e–Astral-VTT
Astral TableTop is the easiest way to play any tabletop RPG online, free. Astral already supports popular systems like D&D and Pathfinder, and Astral can support virtually any tabletop roleplaying game. Get started quickly with built-in support for most popular game systems. Whether you're brand new to TTRPGs or a veteran tabletop gamer, Astral's ease-of-use and built in automation is designed to streamline gameplay.
https://www.astraltabletop.com/
How to guides and FAQ: https://help.astraltabletop.com/
Here is the main filter for all of our current VTT content on DTRPG:

https://www.drivethrurpg.com/browse/pub/4261/Onyx-Path-Publishing?filters=0_0_0_45317_0
A few highlights of our platform agnostic content:

https://www.drivethrurpg.com/product/309127/Scarred-Lands-Creature-Collection-VTT-Token-Pack
https://www.drivethrurpg.com/product/317690/Trinity-Continuum-Hunt-for-the-Red-Widow-VTT
https://www.drivethrurpg.com/product/340327/Trinity-Continuum-Aeon-VTT-Tokens
https://www.drivethrurpg.com/product/311578/Scarred-Lands-VTT-Separation-Anxiety
https://www.drivethrurpg.com/product/311580/Scion-2e-VTT-Origin-Signature-Tokens
https://www.drivethrurpg.com/product/311579/Scion-2e-VTT-Hero-Signature-Tokens
---
On Amazon and Barnes & Noble!
You can now read our fiction from the comfort and convenience of your Kindle (from Amazon) and Nook (from Barnes & Noble).
If you enjoy these or any other of our books, please help us by writing reviews on the site of the sales venue from which you bought it. Reviews really, really help us get folks interested in our amazing fiction!
Our selection includes these latest fiction books:
---
Our Sales Partners!
We're working with Studio2 to provide our traditionally printed books out into your local game stores. Game stores can order via their usual distributors, and can also contact Studio2 directly. And individuals can check out our projects via the links below!
You can pick up the traditionally printed Pugmire and Monarchies of Mau main books, screens, and the official dice through our friends there! https://studio2publishing.com/search?q=pugmire
Now, we've added Chronicles of Darkness books such as Changeling: The Lost Second Edition products to Studio2's store! See them here: https://studio2publishing.com/collections/all-products/changeling-the-lost
Scion 2e books and other products are available now at Studio2: https://studio2publishing.com/blogs/new-releases/scion-second-edition-book-one-origin-now-available-at-your-local-retailer-or-online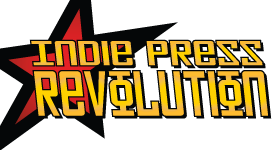 Looking for our Deluxe or Prestige Edition books? Try this link! http://www.indiepressrevolution.com/xcart/Onyx-Path-Publishing/
And you can order Pugmire, Monarchies of Mau, Cavaliers of Mars, and Changeling: The Lost 2e at the same link! And now Scion Origin and Scion Hero and Trinity Continuum Core and Trinity Continuum: Aeon are available to order!
As always, you can find Onyx Path's titles at DriveThruRPG.com!
The X-Mas in July Sale is running NOW! Huge discounts on all of our PDFs! (Except for new ones, y'know?)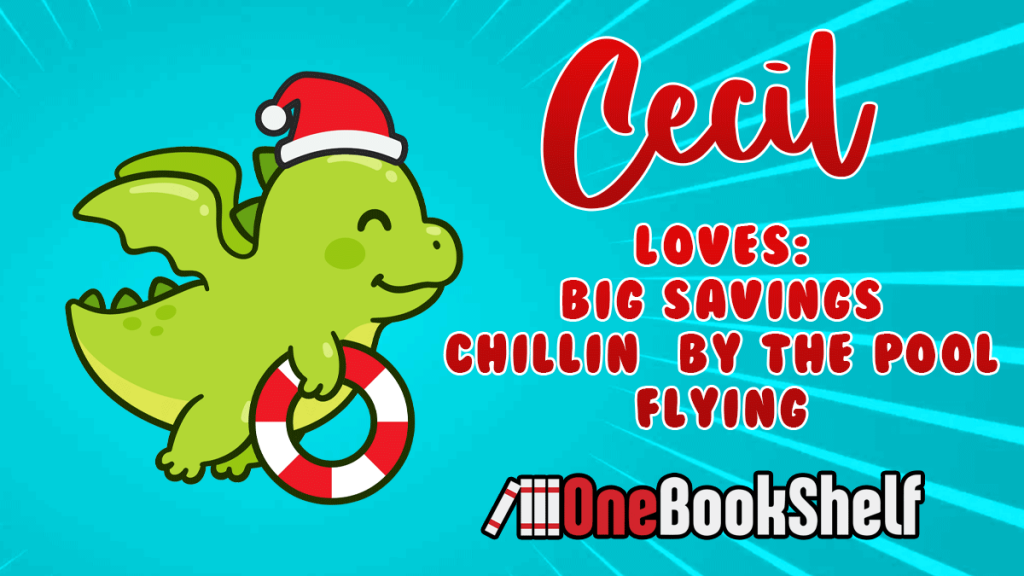 ---
On Sale This Week!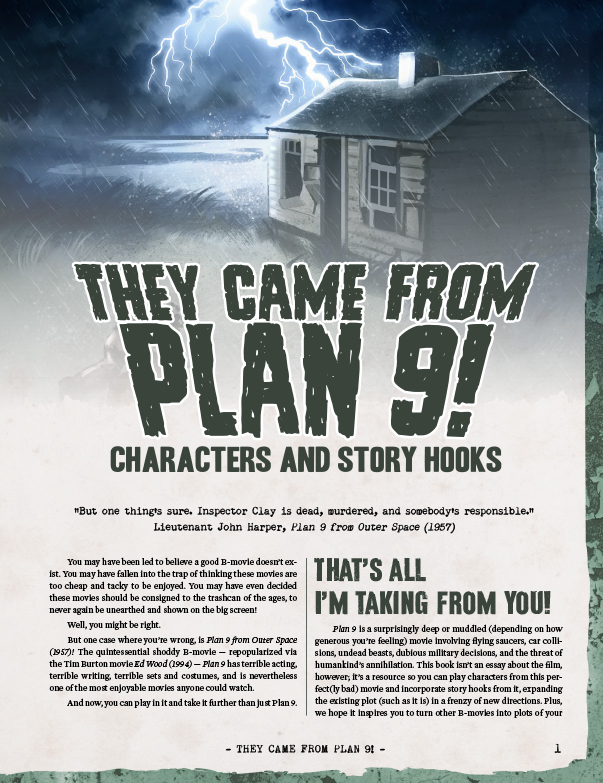 A brand-new Tasty Bit based on an old, old film, arrives this Wednesday as the Tasty Bit: Plan 9 PDF arrives for They Came From Beneath the Sea! will be available on DTRPG!
Greetings, my friend. We are all interested in the future, for that is where you and I are going to spend the rest of our lives. And remember, my friend, future events such as these will affect you in the future. You are interested in the unknown, the mysterious, the unexplainable. That is why you are here. And now, for the first time, we are bringing to you the full story of what happened on that fateful day. We are bringing you all the evidence, based only on the secret testimony of the miserable souls who survived this terrifying ordeal. The incidents, the places. My friend, we cannot keep this a secret any longer. Let us punish the guilty. Let us reward the innocent. My friend, can your heart stand the shocking facts about grave robbers from outer space?
They Came from Plan 9! is a micro sourcebook for They Came from Beneath the Sea!, allowing you to play the characters from cult B-movie favorite, Plan 9 from Outer Space! The horrors and wonders you'll find in this supplement provide you with the full character sheets and even story hooks for Directors to use in their games, allowing you to tell stories within the movie, and expand plots laid down in this Ed Wood "classic," perhaps even discovering the horrifying Plan 10 in the process!
---
Conventions!
Because dates for physical conventions are subject to change due to the current COVID-19 outbreak, we don't yet have a list of upcoming physical conventions. Instead, keep an eye out here for more virtual conventions we're going to be involved with!
Well be hosting panels and games at the Online Gen Con in September – more details as things firm up with the con schedule!
---
And now, the new project status updates!
Development Status from Eddy Webb! (Projects in bold have changed status since last week.):
First Draft (The first phase of a project that is about the work being done by writers, not dev prep.)
Exalted Essay Collection (Exalted)
With Great Power (Trinity Continuum: Aberrant)
Trinity Continuum: Aether core book (Trinity Continuum: Aether)
Weird Wonders and Revolutionary Magick (M20 Victorian)
Bizarre Tales and Unusual Characters (M20 Victorian)
Scion: Dragon Jumpstart (Scion 2nd Edition)
Scion: Dragon Companion (Scion 2nd Edition)
Terat novella (Trinity Continuum: Aberrant)
Redlines
Dragon-Blooded Novella #2 (Exalted 3rd Edition)
Tome of the Pentacle (Mage: the Awakening 2e)
The Hedge (Changeling: The Lost 2nd Edition)
Scion: God (Scion 2e)
Panopticon Novella (Trinity Continuum: Aberrant)
Second Draft
No Gods, No Masters (Scion 2nd Edition)
Tasty Bit: The Autocracy (Scion 2nd Edition)
Development
Contagion Chronicle: Global Outbreaks (Chronicles of Darkness)
Kith and Kin (Changeling: The Lost 2e)
Adversaries of the Righteous (Exalted 3rd Edition)
Wild Hunt (Scion 2nd Edition)
TC: Adventure! Jumpstart (Trinity Continuum: Adventure!)
They Came From the Cyclops's Cave! core book (They Came From…!)
Manuscript Approval
Post-Approval Development
Many-Faced Strangers – Lunars Companion (Exalted 3rd Edition)
Exigents (Exalted 3rd Edition)
M20 Lore of the Traditions (Mage: The Ascension 20th Anniversary Edition)
Editing
Lunars Novella (Rosenberg) (Exalted 3rd Edition)
The Book of Lasting Death (Mummy: The Curse 2e)
Dead Man's Rust (Scarred Lands)
M20 Victorian Mage (Mage: the Ascension 20th Anniversary Edition)
Mission Statements (Trinity Continuum: Aeon)
The Clades Companion (Deviant: The Renegades)
CtL2e Novella Collection: Hollow Courts (Changeling: The Lost 2e)
Heroes in a World of Horror! (They Came From…!)
Dystopia Rising: Evolution Fiction Anthology (Dystopia Rising: Evolution)
Prometheus Unbound (was Psi Orders) (Trinity Continuum: Aeon)
Legacies of Earth (Legendlore)
Scion Fiction Anthology (Scion 2nd Edition)
They Came From Beyond the Grave! Jumpstart (They Came From…!)
Across the Eight Directions (Exalted 3rd Edition)
Monsters From the Crypt! (They Came From…!)
TC: Aeon Novella: Meridian (Trinity Continuum: Aeon)
Exalted Essence Edition (Exalted 3rd Edition)
Crucible of Legends (Exalted 3rd Edition)
The Devoted Companion (Deviant: The Renegades)
Proteus Nova Compendium (Trinity Continuum: Aberrant)
TC: Aeon Novella: Dawn (Trinity Continuum: Aeon)
They Came From Camp Murder Lake! (They Came From…!)
Contagion Chronicle Ready-Made Characters (Chronicles of Darkness)
Trinity Continuum: Anima
Tales of Depravity! (They Came From…!)
They Came From [Classified]! (They Came From…!)
They Came From [Classified]! Jumpstart (They Came From…!)
Realms of Magic and Mystery (was Terra Incognita) (Scion 2nd Edition)
Trinity Continuum: Adventure! core (Trinity Continuum: Adventure!)
Vigil Watch: The Kelder Mountains (Scarred Lands)
Ghost Hunters Jumpstart w/RMCs (WoD 20th)
The Paranormal Investigator's Handbook (WoD 20th)
Once and Future (Scion 2nd Edition)
Apocalyptic Record (Werewolf: The Apocalypse 20th Anniversary Edition)
Post-Editing Development
Masks of the Mythos (Scion 2nd Edition)
Scion: Demigod (Scion 2nd Edition)
Scion: Dragon (Scion 2nd Edition)
N!ternational Wrestling Entertainment (Trinity Continuum: Aberrant)
Squeaks In The Deep (Realms of Pugmire)
Novas Worldwide (Trinity Continuum: Aberrant)
They Came From Beneath the Sea! Jumpstart (They Came From…!)
Saints and Monsters (Scion 2nd Edition)
Trinity Continuum: Assassins (Trinity Continuum Core)
Tasty Bit: Pets (Trinity Continuum: Aeon)
Indexing
---
Art Direction from Mike Chaney!
In Art Direction
Scion: Dragon
Masks of the Mythos
TC: Adventure! (KS)
M20 Victorian (KS)
Dead Man's Rust
Exalted Essence (KS)
TC Mission Statements
TC Aberrant N!WE – Maria ADing.
M20 Technocracy Dossier/Companion
Squeaks In The Deep (KS) – On KS.
TC Prometheus Unbound – Sketches and color comps continue… cover is looking cool.
They Came From Camp Murder Lake!
Realms of Magic and Mystery
Saints and Monsters
TC: Anima (KS)
TC: Assassin
Legendlore: Legacies of the Earth
Novas Worldwide
W20 Apocalyptic Record (KS)
In Layout
WoD Ghost Hunters (KS)
They Came From Beneath the Sea! Jumpstart – Andrea is working on it.
They Came From Beyond the Grave! – Ron Thompson returns to do layout.
M20 Technocracy Jumpstart
Hundred Devils Night Parade – This one is mine! All mine!
Aberrant VTT
Scion: Demigod
V5 Forbidden Religions – Getting files together for Josh.
Proofing
Heirs to the Shogunate – Inputting errata.
Hunter: The Vigil 2e – Inputting second proof changes.
Spiragos Collected Adventures – Second proof.
M20 Rich Bastards Guide – With Charles.
Players Guide to the Contagion Chronicle – Errata being gathered.
Dearly Bleak – Deviant: The Renegades Novella – At Paradox approval.
Legendlore – Proof over to dev.
At Press
M20 Technocracy Reloaded – Deluxe getting ready for press.
Mummy 2 – Getting ready for press.
Mummy 2e Screen – Files sent to printer.
Deviant – Getting ready for press.
Deviant Screen – Files sent to printer.
Technocracy Reloaded Screen – Files sent to printer.
TC: Under Alien Skies – PoD files uploaded.
TC Aberrant Jumpstart – PoD files uploaded.
Tasty Bit: They Came From Plan 9! (They Came From…!) PDF goes live this Weds!
---
Today's Reason to Celebrate!
Today in 1936 – Spanish Civil War: Germany and Italy decide to intervene in the war in support for Francisco Franco and the Nationalist faction. Today in 2021 – Generalissimo Francisco Franco is still dead.
I posted the above solely in order to riff on a joke from Weekend Update in the first years of Saturday Night Live. Sometimes I crack myself up!