Now available in PDF and DriveThruRPG: The Hotel Lobby, a Storypath Tasty Bit for They Came from [CLASSIFIED]!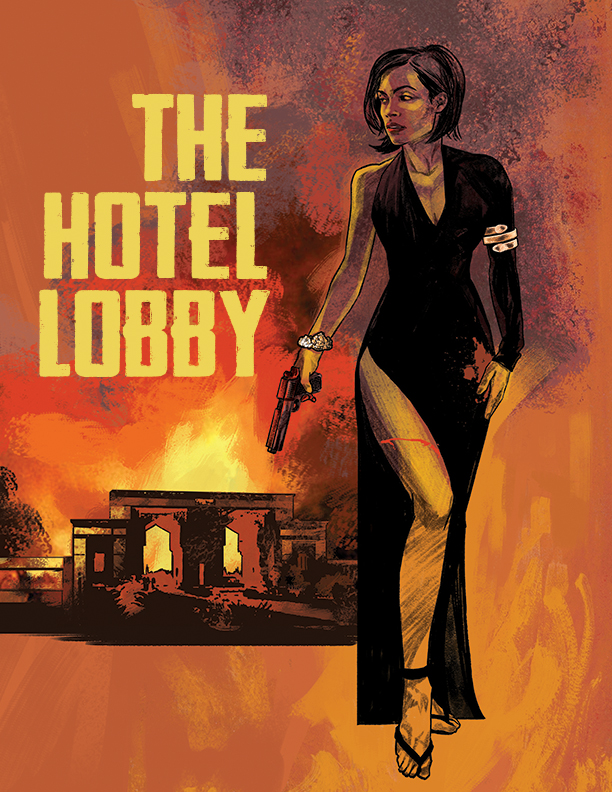 The hotel lobby provides a welcoming public space that affords just enough privacy to engage in back-door negotiations, intelligence sharing, and ethically gray meetings. This is, of course, exactly why the shadowy operatives who inhabit the world of international espionage see a hotel lobby as the perfect place to engage in a bit of spycraft and skullduggery.

This Tasty Bit for They Came from [CLASSIFIED]! contains nine encounter ideas, three antagonists, and a map of a hotel lobby suitable for VTT play.

It requires a copy of They Came from [CLASSIFIED]! or another They Came From… core rulebook to play.
The print on demand hardcovers are coming soon. Anyone who orders the PDF version will get a coupon for a discount on the hardcover edition when it is ready to launch. The discount will take into account the PDF price to match the PDF + PoD combo deal price.
Other Recent Releases
Did you miss one of these recent releases?
Sales
Currently going on:
Crowdfunding Update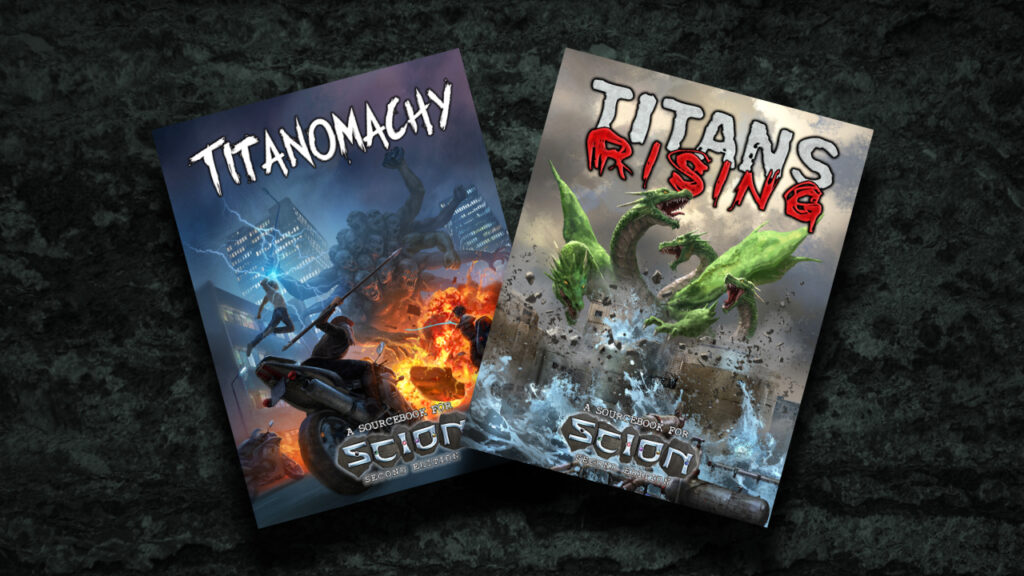 Titans Rising has one day remaining on Kickstarter and funded in 12 hours and 5 minutes! We're currently at $59,112, or 197% of our original $30,000 goal, thanks to our 929 backers!
We've hit the following stretch goals:
Titans Rising Starting Adventure x2: A starter scenario, plus a continuance with plot hooks to help set up continuing adventures
Backer T-Shirt
Titans Rising Digital Wallpaper
Titans Rising Mobile Wallpaper
Gift of the Titans: Expanded Gifts for Titanic antagonists and characters
Titans Rising VTT Token Pack
Coming soon:

Did you miss one of our previous campaigns? The following crowdfunded products are still open for preorders via BackerKit:
Community Spotlight
The following community-created content for Scarred Lands has been added to the Slarecian Vault in the last week:
The following community-created content for Realms of Pugmire has been added to Canis Minor in the last week:
The following community-created content for Storypath has been added to the Storypath Nexus in the last week: