This month saw the long-awaited release of Changeling: The Lost 2nd Edition!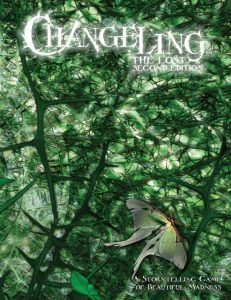 Kickstarter Update
They Came From Beneath The Sea! was a huge success! We raised $47,854, or 239% of our $20,000 goal, thanks to 908 backers. We unlocked 15 stretch goals, too. Thanks to all of you!
Our next Kickstarter is going to be Lunars: Fangs at the Gate for Exalted 3rd Edition.
Did you miss one of our previous Kickstarters? The following Kickstarted products are still open for preorders via BackerKit:
Community Spotlight
The following community-created content for Scarred Lands has been added to the Slarecian Vault in the last month:
The following community-created content for Realms of Pugmire has been added to Canis Minor in the last month: