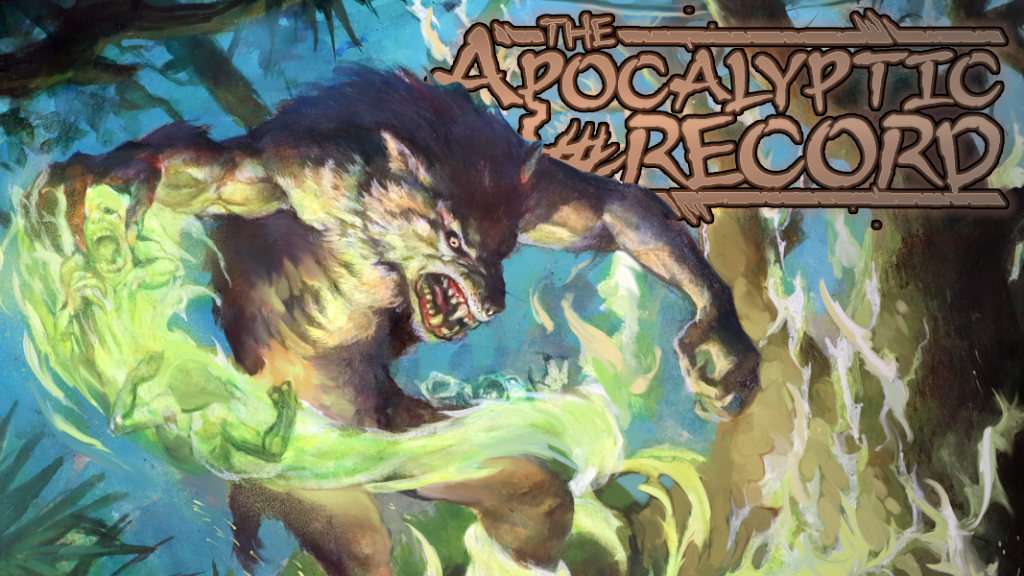 This W20: APOCALYPTIC RECORD Kickstarter campaign is designed to enable us to create a deluxe hardcover edition of this supplement, designed to match the look and feel of our other 20th Anniversary Editions, and specifically serve as a setting supplement and sourcebook for the Werewolf: The Apocalypse 20th Anniversary Edition.
This is the capstone book for Werewolf 20, akin to Beckett's Jyhad Diary for V20.
The primary purpose behind this Kickstarter campaign is to enable Onyx Path to create the best version of The Apocalyptic Record that's possible. Your support will allow Onyx Path to use the best production, the most appropriate components, and possibly even contract more art for this book. An amazing digital PDF product will be created with this material. With your help we will be able to take it a step further and produce a deluxe hardcover version of W20: The Apocalyptic Record for fans and collectors. The main goal and primary focus of this Kickstarter campaign is the creation of this limited-edition book.
The Apocalyptic Record includes:
Five chapters of in-character accounts, reports, songs, and tales from the heart of the Garou Nation, covering stories of grief and joy, battle and peace, spirits and kin.
Story hooks in every chapter to make the content within immediately usable at the gaming table.
A chapter dedicated to the Werewolf: The Apocalypse metaplot, and how to utilize it in your stories.
>>> Join us now! <<<