A Brief Respite Before the Deluge [Monday Meeting Notes]
Okay, maybe not so brief! Things are in crazy going to GenCon mode now!
A few things to catch up on since I was out last week, and then I'll talk more about GenCon, or #GenCon50 as I'm told the preferred hashtag goes, after that.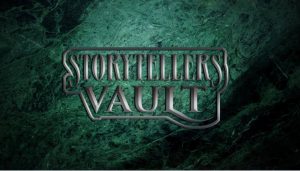 First, White Wolf's Storytellers' Vault went live and oh boy is it rocking!
What, I say, what, is Storytellers' Vault, you say?*
Why, this little ol' thing*: https://www.storytellersvault.com/
*Read these lines in a Foghorn Leghorn voice, for no particular reason.
Basically, it's a site that enables you to create V20 (and the earlier editions of Vampire: The Masquerade, too) supplements using pre-created formats and a wide variety of art used in WW books over the years. You price it and then put your book up for sale on the site and retain half of what people pay for it.
Which is a pretty sweet royalty!
Already, a talented handful of Onyx Path freelance creators have stepped up to offer their projects. Folks like Bill Bodden, Jacob Klunder, Crystal Mazur, and Mike Tomesek. Last I checked, Jacob's Denmark By Night was ranked top on the site! Which doesn't even touch on all the folks from our community who have also already contributed projects!
Very exciting, and just the start as White Wolf intends to add game lines and settings to the Vault as soon as they can roll them out with the same quantity and quality of formats and graphic and art selections.
Speaking of other game lines, we'll be creating our own site for community content for Scion as we had announced about a year ago during its Kickstarter, and Fast Eddy Webb and I have finished up the plan to open up a community site for Pugmire and its world. And I expect a similar setup for the Trinity Continuum as that massive universe rolls out.
But again, those will not be on the Storytellers' Vault, as that's only for WW-owned game lines.
While I was out last week, our Deluxe printer sent me this nicely framed Guttenberg Award, which we received for the Ultra-Deluxe Exalted 3rd Edition cover. We won the Outstanding Technical Achievement in Finishing/Bindery for coming up with and producing the etched First Age glyphs in metal (Orichalcum?) and binding that onto the front cover.
The Guttenbergs are printing industry awards, and are really indicative of the amount of care and innovation that go into the creation of our books, both from our Onyx Path team and the teams at our various printers. Plus, we really couldn't create these award-winning projects without our community contributing their pledges during Kickstarters towards allowing us to innovate like this. Thanks!
I also received notice that our V20 Bundle of Holding from awhile back was able to give the RPG Creators Relief Fund the ability to enable the most claims since its founding. http://www.rcrfcharity.org/
We are incredibly thrilled to have been able to help this cause that is near and dear to our hearts thanks to all of your purchases. Next, in September, we have plans to run a Werewolf20 Bundle of Holding with the International Wolf Rescue as our designated charity. Even in these dark times, and coming from these dark settings, it is so very good to know that we can help at least a little.
Which brings us, at last, to GenCon50.
First, what will you be able to buy at our booth? Oh, so many books.
Easy to carry and economical Fiction Anthologies, and the Chronicles of Darkness: Dark Eras individual chapters if you want to try a taste of another era or gameline. The Tomb of Dreams adventure for Exalted 3rd. Our Storypath rules primer brochure with a focus on the Trinity Continuum this year. And this year's Onyx Path brochure that runs through all of our gamelines and teases a few as yet unrevealed…
Here are the brochures waiting to be loaded for transport to Indy. Note that in 2013 we only had ten small boxes of brochures total to take!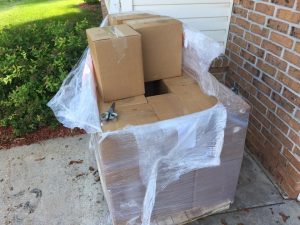 We'll have all manner of larger books for sale at the booth, including lots of Demon: The Descent and V20 Dark Ages books, and Mighty Matt McElroy, our GenCon maestro, has mentioned throwing a few sales into the mix during the con.
Specifically, we'll have the M20 Book of Secrets and the Secrets of the Covenants for Vampire: The Requiem available, so "secrets" must be our thing this year.
But, and this is just such a crappy segue, it's no secret that Pugmire will be making its non-Kickstarter debut at our booth, and we'll be selling the book as well as the Screen and Dice until our supplies run out. We'll also have copies of the Monarchies of Mau Early Access rules.
So if you are coming with the whole family, now might be a great time to page through Pugmire right there where creator Eddy Webb can answer any questions you might have.
Eddy will be one of the many creators at our booth hoping to have a chance to talk with folks, as well as demoing our games. Keep an eye out for that red-bearded rascal and Scion developer Neall Raemonn Price!
And if you are an aspiring artist, graphic designer, cartographer, Roll20 or Fantasy Grounds content creator, or any kind of visual creator, Mirthful Mike Chaney will be holding portfolio reviews every day at 2pm. Now's your chance to contribute to our amazing visuals!
Our booth is #501:
And we're in a really great spot this year. We're also sharing our booth with Nocturnal Media, and White Wolf. Onyx is closest to the doors. Because of Stewart Wieck's death, and how that shook up his company, we don't really know exactly what Nocturnal will be bringing to the show, but we'll be promoting Stew's legacy by having some proof copies of Scarred Lands books, and developer Scott Holden is slated to run some SL demos.
I hear that my old friend Mark Rein-Hagen may be visiting at the White Wolf side of booth #501 to playtest his new Vampire board game, and most of the WW coterie will be there talking about V5.
They'll also be talking about their plans at a couple of panels, but more on that in a sec.
Onyx Path's panels are a Freelancing for Onyx Path panel at 1pm Thursday in Grand Central Ballroom C in the Crowne Plaza. Please attend if you're interested in doing any sort of freelance work for us; development, writing, editing, art. We are always looking for excellent folks for our projects.
The next day, there's a What's Up with the White Wolf IPs? panel on Friday at 11am in Penn Station C in the Crowne Plaza. This panel will cover WoD, Chronicles of Darkness, and Exalted 3rd.
Now, we had a bit of a scheduling snafu with this panel, as White Wolf has a panel on V5 at the same time in a different location. They are not happy about this either, but in the giant Tetris game of scheduling, GenCon just never thought to avoid scheduling our two panels simultaneously. So we're exchanging "reps" to sit in on the other company's panels, and hoping that somehow everybody can get the info out they're trying to.
Also on Friday, but not conflicting with any similar panels, is What's Up with Pugmire, Cavaliers of Mars, and Scarred Lands? at 1pm in Victoria Station A at the Crowne Plaza. These are the game lines that we work together with the owners of the IPs on, and is a great chance to talk directly to those folks. With the Cavaliers of Mars Kickstarter coming up in the weeks after GenCon, it's a perfect time to talk to Rose about the project.
Finally for Friday at 6pm in ICC room 105, GenCon is holding a White Wolf Retrospective that will delve into the early days of White Wolf, from the Magazine through the first industry-changing editions of the World of Darkness games and beyond. I'll be there with Nicole Lindroos, Mark Rein-Hagen, Lisa Stevens, and Steve Wieck, talking about the start of it all, and sharing stories about the company, the projects, and Stewart Wieck (who was originally scheduled to be on the panel as well).
Last, but in no way the least, we'll have a What's Up with Scion and Trinity? panel at 1pm Saturday in Penn Station B at the Crowne Plaza. We'll talk about our plans for these two beloved lines, the upcoming Trinity Continuum Kickstarter, and the Storypath System rules engine that both lines operate on. Rumor has it that a third game line will also be announced at this panel…
One more thing to mention, and that is that for the first time this year, the demo team maniacs at The Wrecking Crew have an Onyx Path and White Wolf room completely dedicated to our games. They will be running the new V5 adventure, written in large part by our friends Matthew Dawkins and Jason Andrew, and just tons of Onyx Path game scenarios (I think over a hundred) for you to enjoy!
Even if the program says they are sold out, go ahead and pop in to ICC room 145 and see if there is a cancellation- those folks want you to have a great time and work really hard to make that happen for you. And here's a handy map graphic: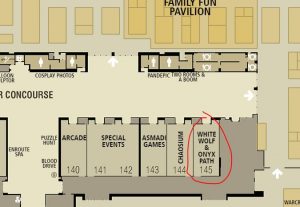 Expect a lot of news, noise, and pics of the booth this week. And shrimp cocktails. So many shrimp cocktails…
BLURBS!
ON SALE!
ON AMAZON:
We're delighted to announce the opening of our ebook store on Amazon! You can now read our fiction from the comfort and convenience of your Kindle. Our initial selection includes these fiction anthologies: Vampire: the Masquerade's Endless Ages, Werewolf: The Apocalypse 20th Anniversary Edition's Rites of Renown: When Will You Rage 2, Mage: The Ascension 20th Anniversary Edition's Truth Beyond Paradox, Chronicles of Darkness' God Machine Chronicle, Mummy: The Curse's Curse of the Blue Nile, and Beast: The Primordial's The Primordial Feast!
And now you can get these books in the Barnes and Noble Nook store too!
And here are six more fiction books:
Andand six more more: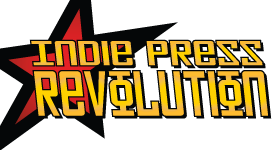 Looking for our Deluxe or Prestige Edition books? Here's the link to the press release we put out about how Onyx Path is now selling through Indie Press Revolution: http://theonyxpath.com/press-release-onyx-path-limited-editions-now-available-through-indie-press-revolution/
You can now order wave 2 of our Deluxe and Prestige print overrun books, including Deluxe Mage 20th Anniversary, and Deluxe V20 Dark Ages! And Screens…so many Screens!
ON DRIVETHRURPG.COM:
From the massive Chronicles of Darkness: Dark Eras main book, we have pulled this single chapter, Dark Eras: Lily, Sabre, and Thorn (Changeling: The Lost Swashbuckling France 1600s – early 1700s). In the Age of Reason under the reign of Louis XIV, enlightenment went hand-in-hand with court intrigues. The Sun King's court influenced a time when changeling freeholds gained increasing unity and communication. It is a time of adventure, deception, betrayal, and passion — the roar of cannon, the rustle of silk, the ring of steel. The joys and sorrows and outrageous fortunes of the swashbuckler — these are all too well-known to the Lost.
On sale in PDF and PoD versions at DTRPG.com this Weds!
Satyr Phil Brucato beckons you once more into the Annex of Mage: The Ascension with this 300 page follow-up to M20. The M20 Book of Secrets is NOW on sale in PDF and PoD versions at DTRPG.com! http://www.drivethrurpg.com/product/214133/M20-Book-of-Secrets
More Than Magick
For mages who think they have everything, this trove of treasures expands upon the wealth of material presented throughout Mage: The Ascension's 20th Anniversary Edition. New Traits, new rules, essays, answers, information… the Secrets are revealed within.
Enter the Annex
Building upon the M20 core rulebook, this Book of Secrets features updated rules and setting material, such as…
An M20 FAQ Genres & Resources
Matters of Focus Justice & Influence
New Abilities, Archetypes, Merits & Flaws
Expanded Rules for Combat, Resonance, Wonders, Computer Systems, and More
This Ascension Continues…
Chomping it's way to you comes the Dagger of Spiragos adventure PDF for Scarred Lands! This second in the Spiragos trilogy for levels 4-6 is now in both 5e and Pathfinder PDF versions on DriveThruRPG.com!
PF: http://www.drivethrurpg.com/product/211004/Dagger-of-Spiragos-Pathfinder
5e: http://www.drivethrurpg.com/product/211012/Dagger-of-Spiragos-5e
The Titans' Relics Must Be Destroyed! 
Artifacts from the fallen titan Spiragos have been recovered, and forces are at work that would see them used for ill. The Dagger of Spiragos and the Ring of Spiragos are now in the player characters' hands — and they must do what they can to rid Scarn of the foul relics of the titans, whatever the cost!
What Came Before 
Dagger of Spiragos is a sequel to the 2014 Gen Con Scarred Lands Special Preview adventure, Gauntlet of Spiragos (available as a free download on DriveThruRPG. com and RPGnow.com). It is also the second adventure in the Spiragos Saga, with Ring of Spiragos, the dramatic finale, as the third and culminating title.
In Gauntlet of Spiragos, the PCs traveled to the legendary Chasm of Flies, where they discovered a tribe of spider-eye goblins who possessed relics of their fallen master, Spiragos. Now, with those items in hand, the PCs travel to the city of Fangsfall, where they must seek aid in destroying the foul objects.
But others wish to possess these items, too,
Sailing out of the dark, the V20 Dark Ages Companion PDF and physical book PoD versions are going on sale Wednesday on DriveThruRPG.com! http://www.drivethrurpg.com/product/211504/V20-Dark-Ages-Companion
Travel the long roads and deep seas in search of power and experience danger, or tackle the wilderness to hunt monsters and face death. Settlements large and small dot the black expanse with the promise of sanctuary, life, and community. These bastions of civilization present cold comfort, when playing host to vampire warlords and sadistic Cainite faiths. Whether led by a Prince, a coordinated belief, or hounded by monsters from without and within — no domain is truly the same as another.
Dark Ages Companion includes:
• Domains scattered across the world, from small fiefdoms to massive cities. Bath, Bjarkarey, Constantinople, Rome, Mogadishu, and Mangaluru each receive coverage.
• Apocrypha including plot hooks, new Paths, and mysteries to explore in your games.
• A how-to guide on building a domain within your chronicle, including events and servants necessary to make a domain as functional or dysfunctional as you wish.
• A study on warfare in the Dark Ages period, so combat in your chronicles can gain authenticity and lethality.
From the Primordial to your Chronicles, Beast's Building a Legend has risen in PDF and PoD formats on DTRPG.com!
http://www.drivethrurpg.com/product/212252/Beast-Building-a-Legend
CREATING A CHRONICLE IS REWARDING…
…so why should the Storyteller have all the fun?
The whole troupe should get in on the action, making for a chronicle that reflects the preferences and predilections of all the players.
Building a Legend is a guide for doing exactly that — making a cohesive chronicle, starting with character creation, for Beast: The Primordial. It includes advice on creating Storyteller characters, folding in real world history, and populating the Primordial Dream.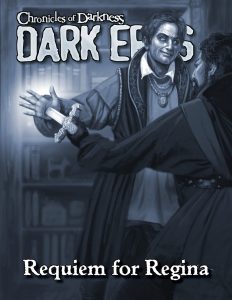 From the massive Chronicles of Darkness: Dark Eras main book, we have pulled this single chapter, Dark Eras: Requiem for Regina (Vampire: The Requiem Elizabethan London 1593). We have shared the world with monsters for millennia. In Elizabeth's London, vampires built their own empire brick by bloody brick while Elizabeth I cemented her grip on newly Protestant England. Carefully balancing demands from those with Catholic and Lutheran sympathies, she forged a police state. Yet London emerged as a thriving cultural center, and from the crucible emerged a Kindred society forever changed.
http://www.drivethrurpg.com/product/178595/Dark-Eras-Requiem-for-Regina-Vampire-the-Requiem-Changeling-the-Lost
On sale in PDF and physical copy PoD versions on DTRPG!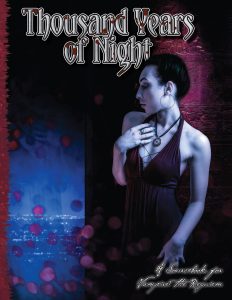 What dark secrets do the eldest vampires hold? Find out in Thousand Years of Night for Vampire: The Requiem! Advance PDF version available now on DriveThruRPG.com. http://www.drivethrurpg.com/product/214130/Thousand-Years-of-Night
You may think that with a multitude of people coming, going, dying and running away, we'd be tired, done, or ready to give up.
Instead, I find myself restless, looking for the next thing. 
There's always a next thing, and I for one am not yet ready to die.
– Elder Kincaid, Daeva Crone
This book includes:
• Detailed instructions on creating elder vampires, including how to base chronicles around them
• A look into the lives of elders, how they spend their nights, who they work with, and why including their roles in both their clans and covenants
• New Devotions, Merits, and Rituals for elder vampires
• The kinds of creatures that pose a threat to elder vampires, including Inamorata, Lamia, Sons of Phobos, a new elder conspiracy, and more!
Curated by Matthew McFarland, developer of Changeling: the Dreaming Twentieth Anniversary Edition and featuring authors such as Myranda Kalis, Wren Handman, and Peter Woodworth, this C20 Anthology of Dreams is on sale in electronic/PDF and physical copy PoD formats on DTRPG.com! http://www.drivethrurpg.com/product/209390/C20-Anthology-of-Dreams
We dream, and we tell stories. We dream of love and the sort of person who might complete us. We dream of horror and wake breathless. We dream of magic, of flying through the air, or breathing underwater. We dream of fantastic vistas and amazing monsters.
We dream, and then we wake, and we tell stories. Our dreams create the Kithain, the changelings. Our stories are sustenance.
CONVENTIONS!
Gen Con 50 IS THIS WEEK!!!! August 17th – 20th, Indianapolis. Our booth will actually be 20? x 30? this year that we'll be sharing with Nocturnal Media and White Wolf. We're looking at new displays this year, like a back drop and magazine racks for the brochure(s). FYI, the con is almost entirely sold out for the first time ever! Here's the map again of where we'll be:
The week after GenCon, you can find Matt, Monica, and Naughty Neall Raemonn Price as Guests of Honor at Geek.Kon http://www.geekkon.net/ starting on Friday, August the 25th, in Madison, WI.
In November, we'll be at Game Hole Con in Madison, WI. More news as we have it, and here's their website: https://www.gameholecon.com/
---
And now, the new project status updates!
DEVELOPMENT STATUS FROM ROLLICKING ROSE (projects in bold have changed status since last week):
First Draft (The first phase of a project that is about the work being done by writers, not dev prep)
Trinity Continuum: Aeon Rulebook (The Trinity Continuum)
M20 Gods and Monsters (Mage: the Ascension 20th Anniversary Edition)
M20 Book of the Fallen (Mage: the Ascension 20th Anniversary Edition)

C20 Novel (Jackie Cassada) (Changeling: the Dreaming 20th Anniversary Edition)

Monarchies of Mau (Monarchies of Mau)

Night Horrors: The Tormented

(Promethean: The Created 2nd Edition)
Deviant: The Renegades (Deviant: The Renegades)
Redlines
Kithbook Boggans (Changeling: the Dreaming 20th Anniversary Edition)


Hunter: the Vigil 2e coree (Hunter: the Vigil 2nd Edition)

Exalted 3rd Novel by Matt Forbeck (Exalted 3rd Edition)
The Realm (Exalted 3rd Edition)
Second Draft
WoD Ghost Hunters (World of Darkness)
Pugmire Fiction Anthology (Pugmire)
Dragon-Blooded (Exalted 3rd Edition)
Development
Signs of Sorcery (Mage: the Awakening Second Edition)
SL Ring of Spiragos (Pathfinder – Scarred Lands 2nd Edition)
Ring of Spiragos (5e – Scarred Lands 2nd Edition)
Pugmire Pan's Guide for New Pioneers (Pugmire)
Scion: Origin (Scion 2nd Edition)
Scion: Hero (Scion 2nd Edition)
Trinity Continuum Core Rulebook (The Trinity Continuum)
GtS Geist 2e core (Geist: the Sin-Eaters Second Edition)
DtD Night Horrors: Enemy Action (Demon: the Descent)
WW Manuscript Approval:
M20 Cookbook (Mage: the Ascension 20th Anniversary Edition)
Ex Novel 2 (Aaron Rosenberg) (Exalted 3rd Edition)
Editing:
M20 Cookbook
C20 Ready Made Characters

(Changeling: the Dreaming 20th Anniversary Edition)
Post-Editing Development:
W20 Changing Ways (Werewolf: the Apocalypse 20th Anniversary Edition)
Changeling: the Lost 2nd Edition, featuring the Huntsmen Chronicle (Changeling: the Lost 2nd Edition)
Indexing:
ART DIRECTION FROM MIRTHFUL MIKE:
In Art Direction
W20 Pentex Employee Indoctrination Handbook – Ellis is working on painting everything up. Finals coming in.

Cavaliers of Mars
W20 Changing Ways – AD'd and Contracted.

Ex3 Monthly Stuff
VDA Jumpstart

Scion Origins

Ring of Spiragos

Ex 3 Arms of the Chosen – Finals continue to come in.
Beast PG – Finals rolling in for most of the stuff.
VtR Half Damned – AD'd and Contracted.
Book of Freeholds
DtD Enemy Action
C20 RMCs 
Marketing Stuff
In Layout
Prince's Gambit – New Cards out for playtesting.

Beckett's Jyhad Diary 
Wraith 20
Proofing
M20 Art Book – At WW for approval
At Press
Beckett Screen – Shipped to shipper.
Scarred Land PGs & Wise and the Wicked PF & 5e
Dark Eras: Lily Sabre and Thorn – On sale Wednesday in PDF and PoD on DTRPG.com.

Dark Eras: A Grimm Dark Era
Dark Eras: God's Own Country
Dark Eras: After the Fall
VTR: Thousand Years of Night

Changeling: the Dreaming 20th Anniversary Edition (Changeling: the Dreaming 20th Anniversary Edition) – PoD uploaded and processing…
C20 Jumpstart PDF – Out to backers… errata gathering.

CtL Huntsmen Chronicle Anthology PDF
---
TODAY'S REASON TO CELEBRATE: I was on vacation last week and caught a bunch of fish with my kids. I like catching fish (we released them back).