A Whiff of Pumpkin Guts [Monday Meeting Notes]
Fall is in the air, and it is time for the aroma of pumpkin spice to waft around us wherever we go. And yet, somewhere beneath and behind that ubiquitous scent, is there another crueler tang? Perhaps a tinge of pumpkin guts, that suggestion of orange lives given up for our autumnal habit?
Naaaaaaah.
But the idea that there are darker things beneath the surface is surely imprinted on our thinking as gamers, and it features in pretty much all of our games – and quite a few other Tabletop RPGs that we enjoy even if we've never worked on them. Secret knowledge, buried secrets, layers of conspiracy (and lairs of conspiracy, and liars of conspiracy, but those are different things); these are all part of the draw for our gaming. At its simplest level, winnowing out those secrets gives us the story we're playing.
From time to time, as fans, we can even see conspiracies in the mundane world of the business side of our hobby. I guess it's natural, but it is odd, when you know the folks involved, to ascribe these complicated schemes to folks you know are just acting from mundane motives like increasing their profit margin. Which might be handled in a less than nice way, but it's still a pretty non-complicated thing.
Plus, we have the human need to be important – every game designer I know has had a "confidential" conversation with someone who games where the designer has the complex plots of the creators and publishers explained to them concerning a project they were deeply involved with. I just saw someone start explaining to Justin Achilli how Vampire: The Requiem sold so poorly that it never outsold anything from the old WoD. Justin, pithy as ever replied: "Man what. Requiem was the biggest autoship in White Wolf history."
Also, we do love our myths, we gamers. Whether the epic tales of gods and demi-gods, or that story about company X was a tax dodge so they let your favorite game tank in order to get a write-off, we do love stories.
Anyway, I bring this up because the occasion of White Wolf's CEO leaving the company last week has caused all sorts of pet theories to pop up as to the causes and effects. Well, I think you could easily just look at how these corporate things go and see that the reason Tobias gave, differences in the direction of how to manage WW, are exactly the sorts of things that happen in upper management.
As for how this affects Onyx Path? It hasn't. Maybe it will, and I liked working with Tobias so I'll miss him, but that's not something we're worried about here. That isn't blissful ignorance speaking, it's just that we've been riding the waves of this license for seven years now. Somehow, knock on Mirthful Mike Chaney's wooden leg, we have managed to keep on making gorgeous and excellent projects for WoD, CofD, and Exalted.
Thanks to all of your support, we have been able to do so much with not only the WW game lines, but with our other licenses and our own games. We're organized better than we've ever been in terms of being able to adapt to changing situations, and we're even looking at getting out Kickstarter rewards a year to several months in advance of estimate for our next couple of ship-outs.
So, I'm taking the time to give you these thoughts as a "so you know" sort of thing, should any of you need a bit of the reality of where we are right now. Plus, I don't really want to always be chatting about business stuff here, and that's all this is, so let's get on to Monday Meeting talk:
1- We talked about the Dystopia Rising: Evolution Kickstarter, and while we had hoped for more buy-in from our respective communities, the consensus is that like Cavaliers of Mars, the KS gave us a good idea of our "early adopters" audience and a great start to put together the first projects of the line. This will let us see how things grow as we get into sales in stores and on DriveThru.
2- Related to the above, we're slating in Dystopia Rising: Evolution demo games at Mid-Winter Con in Milwaukee in January. Also, Fetch Quest, Prince's Gambit, and early testing of a couple of games I'll confirm in the months to come. Some of these will be special "secret" sessions, and some out in the main gaming areas, but one that definitely will be out where other folks can see and hear the fun is They Came From Beneath the Sea!. All of the demos and playtests for this have shown us just how much players laugh when they play this, and we want people to see that!
Eddy and I will be at Save Against Fear in a couple of weeks as noted below along with a few of the other cons our gang are headed off to soon, and a whole slew of the Onyx Path crew will be at Pax Unplugged in November. A lot of our talk about these cons is Might Matt McElroy making arrangements, and since we've doubled our booth size and demos for PaxU, there's a fair bit of logistics to check and double-check.
3- Our next Kickstarter is for V5 Chicago By Night and we're going to give it a start date of "October" right now. A large part of what we need to do is get as complete text for the whole book as we can, and for that we need to work with WW – and they have been heads-down over the Camarilla and Anarchs books, so we want our stuff signed off on and that will take the time it takes.
4- Thanks to all of you for your support of last week's VtM/WtA/MtA PDFs sale on DriveThru! Your efforts in trying to buy everything DTRPG had up are greatly appreciated! The Vampire: The Requiem/Werewolf: The Forsaken/Mage: The Awakening PDF sale is running for the rest of this week, and we hope you'll check it out too!
5- Last Friday's Onyx Pathcast interview with Satyr Phil Brucato, Mage: The Ascension Meisterburger, was discussed at our meeting today, as the M20 Book of the Fallen has the potential to be one of, if not the, darkest books ever put out for WoD in terms of the evil nature of the subject matter. Satyr Phil's interview with Matthew does an amazing, if sometimes deeply personal and potentially disturbing, job of explaining why such a book is important from Satyr Phil's point of view, and why we can't ignore evil. Well worth seeing beyond the logistics of making a book like this and into the creative maelstrom.
You can hear it here, or at your favorite podcast venue: https://onyxpathcast.podbean.com/ 
This Friday, Dixie tells me they talk about " …various pop culture things that influence us or that are good inspiration for our games, mostly movies, shows, and books. We also completely fail to mention Dracula. Or like six other obvious ones."

Finally, next week I'm starting a little project that isn't directly related to any of
Onyx Path
's game lines, but does speak to the drive all of us here have to create, even beyond those parts of projects here we contribute to. In my case, it is often a battle to juggle the business stuff I have to do with the creative side of things.
So I'm joining those artists who create an ink drawing a day throughout October, or as this project is known: Inktober. There is an official "prompt" for each day of the month that gives the artist a theme word to work off of, and I'll be using that. My plan is to create and post a character a day, and while technique and materials may – hell, will – vary from day to day, and I'm not revealing yet what I'm drawing these characters from, there is an overall method to this madness.
I expect to post on both my Twitter and FB accounts, and Impish Ian will probably retweet from our Onyx Path account, so if you're interested, you should be able to catch them day by day. Let me know what you think!
And now I return you to your regularly scheduled notice that we at Onyx Path create:
Many Worlds, One Path!
BLURBS!
KICKSTARTER:
ELECTRONIC GAMING: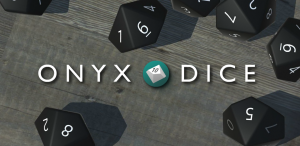 As we find ways to enable our community to more easily play our games, the Onyx Dice Rolling App is now live! Our dev team has been doing updates since we launched based on the excellent use-case comments by our community, and this thing is both rolling and rocking!
Here are the links for the Apple and Android versions:
http://theappstore.site/app/1296692067/onyx-dice
https://play.google.com/store/apps/details?id=com.onyxpathpublishing.onyxdice&hl=en
Three different screenshots, above.
And our latest, the dice for Werewolf: The Forsaken 2e:
ON AMAZON AND BARNES & NOBLE:
You can now read our fiction from the comfort and convenience of your Kindle (from Amazon) and Nook (from Barnes & Noble).
If you enjoy these or any other of our books, please help us by writing reviews on the site of the sales venue you bought it from. Reviews really, really help us with getting folks interested in our amazing fiction!
Our selection includes these fiction books:
OUR SALES PARTNERS:
We're working with Studio2 to get Pugmire out into stores, as well as to individuals through their online store. You can pick up the traditionally printed main book, the Screen, and the official Pugmire dice through our friends there!
https://studio2publishing.com/search?q=pugmire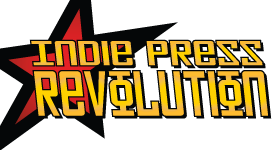 Looking for our Deluxe or Prestige Edition books? Try this link! http://www.indiepressrevolution.com/xcart/Onyx-Path-Publishing/
Here's the link to the press release we put out about how Onyx Path is now selling through Indie Press Revolution: http://theonyxpath.com/press-release-onyx-path-limited-editions-now-available-through-indie-press-revolution/
And you can now order Pugmire: the book, the screen, and the dice! http://www.indiepressrevolution.com/xcart/manufacturers.php?manufacturerid=296
DRIVETHRURPG.COM:
Ending this coming Friday! DTRPG presents the 75% off sale on all Vampire: The Requiem, Werewolf: The Forsaken, and Mage: The Awakening PDFs!
This Wednesday we offer our Monthly PDF additions to Hundred Devils Night Parade and Adversaries of the Righteous for Exalted 3rd – only on DriveThrough RPG.com!
CONVENTIONS!
From Fast Eddy Webb, we have these:
Eddy will be speaking at SIEGE in Atlanta to talk about Kickstarters. His panel is
Oct 6 at 2pm.
Info on the show is here: 
https://siegecon.net/
Eddy will also be a featured guest (and RichT will be there at some point, too) at
Save Against Fear
(
October 12-14
) in Harrisburg, PA. He'll be running some
Pugmire
games, be available for autographs, and will sometimes accept free drinks. 
http://www.thebodhanagroup.org/about-the-convention
Monica Valentinelli will be a professional guest at Great Falls Gaming Convention in Montana the first week of October. http://gfgr.org/guests-of-honor/
Dixie Cochran will be at High Level Games Con in Atlantic City October 12-14, running a Women in Game Design panel, Eddy's RPG Developer Bootcamp, and possibly making a surprise appearance at another event!
---
And now, the new project status updates!
DEVELOPMENT STATUS FROM FAST EDDY WEBB (projects in bold have changed status since last week):

First Draft (The first phase of a project that is about the work being done by writers, not dev prep)
C20 Novel (Jackie Cassada) (Changeling: the Dreaming 20th Anniversary Edition)

M20 The Technocracy Reloaded (Mage: the Ascension 20th Anniversary Edition)
M20 Victorian Mage (Mage: the Ascension 20th Anniversary Edition)
Tales of Excellent Cats (Monarchies of Mau)
Scion Companion: Mysteries of the World (Scion 2nd Edition)
City of the Towered Tombs (Cavaliers of Mars)
Heirs to the Shogunate (Exalted 3rd Edition)
Witch-Queen of the Shadowed Citadel (Cavaliers of Mars)
Mummy: The Curse 2nd Edition core rulebook (Mummy: The Curse 2nd Edition)
Scion Ready Made Characters (Scion 2nd Edition)
Scion Jumpstart (Scion 2nd Edition)
Geist2e Fiction Anthology (Geist: The Sin-Eaters 2nd Edition)
Redlines
Deviant: The Renegades (Deviant: The Renegades)
Night Horrors: Nameless and Accursed (Mage: the Awakening Second Edition)
Second Draft
Tales of Good Dogs – Pugmire Fiction Anthology (Pugmire)
Oak, Ash, and Thorn: Changeling: The Lost 2nd Companion (Changeling: The Lost 2nd)

CofD Dark Eras 2

(Chronicles of Darkness)
V5 Chicago By Night (Vampire: The Masquerade)
Trinity Continuum: Aberrant core (Trinity Continuum: Aberrant)
Development
Hunter: the Vigil 2e core (Hunter: the Vigil 2nd Edition)

CofD Contagion Chronicle

(Chronicles of Darkness)
Dystopia Rising: Evolution (Dystopia Rising: Evolution)
Night Horrors: Shunned by the Moon (Werewolf: The Forsaken 2nd Edition)
Adventures for Curious Cats (Monarchies of Mau)
M20 Book of the Fallen (Mage: the Ascension 20th Anniversary Edition)
Lunars: Fangs at the Gate (Exalted 3rd Edition)
Spilled Blood (Vampire: The Requiem 2nd Edition)
In Media Res (Trinity Continuum: Core)
Aeon Aexpansion (Trinity Continuum: Aeon)
WoD Ghost Hunters (World of Darkness)
C20 Players' Guide (

Changeling: the Dreaming 20th Anniversary Edition

)
Wr20 Book of Oblivion (Wraith: The Oblivion

20th Anniversary Edition

)
Manuscript Approval:
Editing:
Dog and Cat Ready Made Characters (Monarchies of Mau) (With Eddy)
Changeling: The Lost 2nd Jumpstart (Changeling: The Lost 2nd)
Signs of Sorcery (Mage: the Awakening Second Edition)
Post-Editing Development:
Trinity Continuum Core Rulebook (The Trinity Continuum)
Trinity Continuum: Aeon Rulebook (The Trinity Continuum)
Ex Novel 2 (Aaron Rosenberg) (Exalted 3rd Edition)

Exalted 3rd Novel by Matt Forbeck (Exalted 3rd Edition)
They Came From Beneath the Sea! Rulebook (TCFBtS!)
Indexing:
ART DIRECTION FROM MIRTHFUL MIKE:
In Art Direction
Dystopia Rising: Evolution – KS is wrapped up.

M20: Gods and Monsters – AD'd and Contracted.
Geist 2e

The Realm
Trinity Continuum (Aeon and Core) – AD'd and Contracted.
Ex3 Monthly Stuff
Ex3 Dragon Blooded – Finals with WW for approval.
Chicago By Night – KS art sketches and finals coming in.
Pugmire Roll of Good Dogs and Cats
Marketing Stuff
In Layout
Trinity Core
Trinity Aeon
Proofing
Scion Hero – Need Neal's 2nd proof changes.
PTC: Night Horrors: The Tormented – Corrections over to KT.

Scion Origin – Doing Neall's errata changes, and swapping out the font.
VtR: Guide to the Night
Fetch Quest – Package design done
Requiem Clan Journals – At WW for approval
At Press
Monarchies of Mau – Printing. Dice and buttons printing.
Cavaliers of Mars – At Studio2. PoD proofs coming.
Wraith 20th – Prepping the Deluxe files.
Monarchies of Mau Screen – At Studio2.
Cavaliers of Mars Screen – At Studio2.
Wraith 20 Screen – Printing.
Scion Dice – At Studio2.
Cav Talent cards – PoD proof coming.
Lost 2e Screen – At WW for approval
Prince's Gambit core deck and booster PoD – PoD proof coming.
---
TODAY'S REASON TO CELEBRATE: It was yesterday that it started, but it's still the start of Fall. Or Autumn, if you prefer. Anyway you say it, this is my favorite season here in the US, and even more-so in the Northeastern US where the colors of the trees have a vibrancy we just never saw in Hotlanta. Crisp air, finally, and cool breezes. Aaaah. Also all that pumpkin spice hype, but that's OK (and it's the constant hype that is the gadfly, not that you personally enjoy the flavor). And it all leads to Halloween and Thanksgiving!