A Whisker Away! [Monday Meeting Notes]

First off, please join me in wishing Bon Voyage to my good friend, convention roomie, and mad creator of Pugmire and Monarchies of Mau, Eddy Webb. Eddy will be moving this week to Ireland to fulfill a life-goal of living on the Emerald Isle, the land of at least some of his ancestors.
(Since the largest part of my ancestors toiled in the coal mines in Wales…I'm not so interested in returning to the family homeland! Although a visit might be fun.)
We have no idea if Eddy will ever come back to live in the good old USA, but he will certainly be visiting, and our working together isn't stopping anytime soon!
We planned the Monarchies of Mau Kickstarter so that Eddy would be able to see how it turns out and then ZOOM, right out the door to the airport. At least some of our meeting today was talking about timing our meetings with an eye towards the 5 hour time difference. Now our Monday Lunch Meeting will have to be the Monday Lunch/Dinner Meeting.
Speaking of the Monarchies of Mau Kickstarter, and you knew I would, we're a whisper of a whisker away from the 48 hour mark towards the end of the KS on Thursday. This is when things start to heat up and with that in mind, we've been saving a mess 'o' Stretch Goals for just this time. More info and the KS url is below in the BLURBS!
But RichT, you cry out, why wouldn't you put those cool Stretch Goals earlier in the KS? Maybe they would have driven more interest and pledging!
Honestly, you might be right. But, that's not what we saw in the Pugmire KS, nor in a bunch of the non-20th Anniversary or non-Dark Eras KSs. So we're going for the timing that allows us to offer these interesting goals that are often the ones that need to have a bit of a bigger pledge amount to reach the goal.
Which brings us to how we handle Stretch Goals with a lot of our KSs that is a bit different than many KSs out there. Because our KSs have all been about advancing in some way a physical project – whether by making it fancier and deluxe, or getting the traditionally printed books into stores – the vast majority of our pledges are in return for a manufactured product.
And so those pledges we tally up are mostly going towards printing and shipping the physical product rewards backers pledge for. Which means, we have to weigh the pledge amounts that trigger a Stretch Goal being achieved with the actual "extra" money we can put towards that goal.
This was actually something we talked about in our Onyx Path meeting today, as well as shipping costs, and printer errors.
Eddy and I talked shipping costs because with Pugmire being our first venture into Creator Owned projects, I try and include him in just about everything that up till now has been pretty much my sole oversight. And Pugmire is now a whisker away from when we need to pick a fulfillment shipper.
Of course, shipping is like the hidden reef in the KS ocean, it's the unseen peril that has sunk many a KS in terms of profitability. That's why you see so many KS creators trying all different shipping cost methods, because it is just an uncontrollable expense that can anything from 50% of the manufacturing costs, to way more than what it costs to create the project!
For Pugmire, Eddy and I made the call to do a bunch of Stretch Goals that plowed any extra money back into doing extra projects to expand the line, so I needed to be very careful on manufacturing and shipping costs or we'd actually lose money on a pretty successful KS. That would be bad.
Also, besides the usual shipping to fulfill the backer rewards, Pugmire is the first project that we are printing extra books for to specifically get the game into retail stores through offering Pugmire to distributors. We have NO idea how that is going to work out, but it is pretty huge for Onyx Path and a precursor to us potentially working a lot more closely with retailers in the future.
So, for any of you interested in us getting any of our projects into your local retailers, this is the project to keep your eyes on. Like we'll be doing!
Now printer errors came up because I was talking about the things after shipping that can really bog things down, like when a backer finds out that their long-awaited book has a printing error in it. This can be damage, but usually it's something more like a book missing a chapter, or weird ink blotches obscuring text, or that funky little folded in page corner that actually opens up and the corner of the page is actually bigger than the rest of the page.
I know why those things happen, and they are part of the "acceptable glitches" that are a part of every printing contract. Basically, acceptable so long as they don't go over a certain percentage of the printed items, like 1 or 2%. But Mighty Matt McElroy pointed out that traditional printing isn't the only arena with odd printing errors; the PoD printer has them too.
Like this upside down interior DE Companion that he photographed and sent me:
Y'know, stuff happens.
BLURBS!
KICKSTARTER!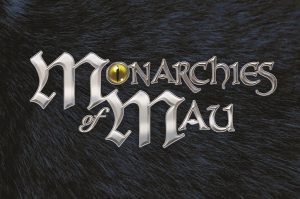 3 days to go, and we're ramping up to the big 48 hour push! Please help us out by talking Monarchies of Mau up on social media and to your friends, especially your cat-loving friends. Don't be shy, every mention helps!
We've already shot past Stretch Goals for an exclusive t-shirt, an Intro adventure, the first three Mau stories in a fiction anthology, a book of character write-ups featuring the characters submitted by backers, and our second adventure goal – this time by Dennis Detwiller. And we're almost topping over the next Stretch Goal for more short stories, including one by our very good friend the amazing Joe Carriker, with plenty more to come! If you get a chance, here's the link: https://www.kickstarter.com/projects/200664283/monarchies-of-mau-fantasy-tabletop-rpg
SPECIAL ALERT: Right now, as I write this, there are still 3 Mau Celebrity reward tier spots that allows you to get your cat or character mentioned in a Monarchies of Mau book! These kinds of reward tiers get snapped up fast in the last 48 hours!
Also, there are still five Conspicuous Canine reward tier spots still open which gets your dog created and illustrated as an NPC in the world of Pugmire! Since one of our Stretch Goal rewards is the Roll of Good Dogs and Excellent Cats, they may even show up illustrated and statted-up in there! If you missed this in the Pugmire KS, now's your chance!
ON SALE!
ON AMAZON:
We're delighted to announce the opening of our ebook store on Amazon! You can now read our fiction from the comfort and convenience of your Kindle. Our initial selection includes these fiction anthologies: Vampire: the Masquerade's Endless Ages, Werewolf: The Apocalypse 20th Anniversary Edition's Rites of Renown: When Will You Rage 2, Mage: The Ascension 20th Anniversary Edition's Truth Beyond Paradox, Chronicles of Darkness' God Machine Chronicle, Mummy: The Curse's Curse of the Blue Nile, and Beast: The Primordial's The Primordial Feast!
And now you can get these books in the Barnes and Noble Nook store too!
And this week, we're releasing another six fiction books: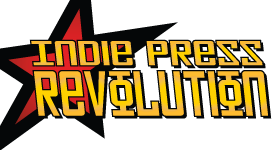 Looking for our Deluxe or Prestige Edition books? Here's the link to the press release we put out about how Onyx Path is now selling through Indie Press Revolution: http://theonyxpath.com/press-release-onyx-path-limited-editions-now-available-through-indie-press-revolution/
You can now order wave 2 of our Deluxe and Prestige print overrun books, including Deluxe Mage 20th Anniversary, and Deluxe V20 Dark Ages! And Screens…so many Screens!
ON DRIVETHRURPG.COM: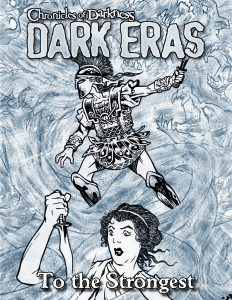 From the massive Chronicles of Darkness: Dark Eras main book, we have pulled this single chapter, Dark Eras: To The Strongest (Mage Death of Alexander 330-320 BCE). In the rise and fall of Alexander the Great's Empire, armies marched and cultures clashed. In the birth pangs of Hellenistic civilization, Awakened sorcerers all over the ancient world met, fought, and joined together. In the chaos of Alexander's assassination and the wars that followed, Cults became Orders amid conflicts still burning in the present day.
On sale in PDF and physical copy PoD versions Wednesday on DTRPG!
From the massive Chronicles of Darkness: Dark Eras main book, we have pulled this single chapter, Dark Eras: Three Kingdoms of Darkness (Changeling and Geist China 220-280). Famine weakens the empire, and war splits it apart. It is an age of ambition and strife, where the hungry dead walk the earth in great numbers, and the Lost must rely on their own kingdoms. Warlords and commoners, ghost-speakers and orphans — who truly serves the Mandate of Heaven?
On sale in PDF and physical copy PoD versions on DTRPG! http://www.drivethrurpg.com/product/211949/Dark-Eras-Three-Kingdoms-of-Darkness-Changeling-the-Lost-Geist-the-SinEaters
From the massive Chronicles of Darkness: Dark Eras main book, we have pulled this single chapter, Dark Eras: The Wolf and the Raven (Werewolf and Geist Vikings 700-1100). The Viking expansion across Europe comes at a pivotal time in history, as new faiths rose to challenge the old and new ways threatened to sweep ancient tradition aside. The Forsaken sail with raiders and explorers, seeking new lands to claim and new spirits to conquer, while Sin-Eaters walk the battlefields bringing the honored dead to their final rewards. The world grows larger and more dangerous by the day, but there are great rewards for those brave enough to fight for them.
On sale in PDF and physical copy PoD versions on DTRPG! http://www.drivethrurpg.com/product/210621/Dark-Eras-The-Wolf-and-the-Raven-Werewolf-the-Forsaken-Geist-the-SinEaters
Curated by Matthew McFarland, developer of Changeling: the Dreaming Twentieth Anniversary Edition and featuring authors such as Myranda Kalis, Wren Handman, and Peter Woodworth, this C20 Anthology of Dreams is on sale in electronic/PDF and physical copy PoD formats on DTRPG.com! http://www.drivethrurpg.com/product/209390/C20-Anthology-of-Dreams
We dream, and we tell stories. We dream of love and the sort of person who might complete us. We dream of horror and wake breathless. We dream of magic, of flying through the air, or breathing underwater. We dream of fantastic vistas and amazing monsters.
We dream, and then we wake, and we tell stories. Our dreams create the Kithain, the changelings. Our stories are sustenance.
Now on DTRPG, the EX3 Tomb of Dreams Jumpstart PDF/PoD jumps up for sale!
http://www.drivethrurpg.com/product/208891/Tomb-of-Dreams-an-Exalted-3rd-Edition-Jumpstart
Once, in the time before the gods forgot their names, when the world was flat and floated on a sea of chaos, there was an age of gleaming cities, untamed wilderness, enlightened devils, greedy spirits, and mighty heroes. This was the age of the Exalted, champions empowered by the highest of gods.
Tomb of Dreams will jumpstart your group's Exalted game—all you need to start playing Exalted Third Edition is this book, pencils, and 10-sided dice. Included here are the game's core rules, five pregenerated characters, and a self-contained scenario that can start a new campaign or that Storytellers can use in an ongoing chronicle. And for groups that already have the Exalted Third Edition main rulebook, Tomb of Dreams will serve as an introduction for new players and a quick reference during play—anyone intimidated by that prodigious volume need only read Part 1 of this book to get started.
What legends will they tell of your deeds?
Sailing out of the dark, the V20 Dark Ages Companion Advance PDF is now on sale on DriveThruRPG.com! http://www.drivethrurpg.com/product/211504/V20-Dark-Ages-Companion
Travel the long roads and deep seas in search of power and experience danger, or tackle the wilderness to hunt monsters and face death. Settlements large and small dot the black expanse with the promise of sanctuary, life, and community. These bastions of civilization present cold comfort, when playing host to vampire warlords and sadistic Cainite faiths. Whether led by a Prince, a coordinated belief, or hounded by monsters from without and within — no domain is truly the same as another.
Dark Ages Companion includes:
• Domains scattered across the world, from small fiefdoms to massive cities. Bath, Bjarkarey, Constantinople, Rome, Mogadishu, and Mangaluru each receive coverage.
• Apocrypha including plot hooks, new Paths, and mysteries to explore in your games.
• A how-to guide on building a domain within your chronicle, including events and servants necessary to make a domain as functional or dysfunctional as you wish.
• A study on warfare in the Dark Ages period, so combat in your chronicles can gain authenticity and lethality.
Bill Bridge's new W20 novel, The Song of Unmaking, is on sale in PDF/ePub/PoD versions on DriveThruRPG.com: http://www.drivethrurpg.com/product/208366/W20-The-Song-of-Unmaking and in ebook form on Amazon: https://www.amazon.com/dp/B071VM2S3D/ref=sr_1_1?s=digital-text&ie=UTF8&qid=1494441226&sr=1-1 !
The fabric of reality is cracking. Fissures appear in thin air, glowing with balefire. Something is scratching on the other side, pressing, beginning to break through….
The Wyrm's corruption finds its way into the hearts of humans and Garou alike. Even an ultra-rational techno-cratic scientist can fall sway to its lies. Channeling his hate and resentment through the most sophisticated machine ever created, Basil Czajka has turned a tool designed to peer deep into the heart of the quantum universe into a nursery for the hatching of a horror — a creature whose birth cry is destined to unmake Gaia's Song of Creation.
The only ones standing in his way are One-Song, a broken-down old Theurge, and Lord Albrecht, whose heed-less anger might be the very weapon the enemy needs to crack the egg and free the Unmaker.
The Chronicles of Darkness: Dark Eras Companion has arrived in PDF and PoD physical book versions at DriveThruRPG.com! http://www.drivethrurpg.com/product/207879/Chronicles-of-Darkness-Dark-Eras-Companion
The Dark Eras Companion presents eleven new Eras for the Chronicles of Darkness. Stretching from Ancient Rome and Egypt through the Black Death, the Thirty Years War, the Reconstruction, and the Russian Revolution, the Companion showcases even more of the secret history of this eldritch world. Included in each era are "snapshots" of the various supernatural creatures, including vampires, changelings, mummies, and demons. Also included are lists of inspirational media to help you put these Eras in context for your troupe.
Open the Dark Eras Companion and take another look back in time.
V20 Lore of the Bloodlines awaits in PDF and physical book PoD versions on DriveThruRPG.com!
http://www.drivethrurpg.com/product/207392/V20-Lore-of-the-Bloodlines
Lore of the Bloodlines is a single volume (created via Kickstarter) that revisits some of the bloodlines in Vampire: The Masquerade 20th Anniversary Edition, providing story hooks, character concepts, history, and bloodline-specific rules. The secrets of the Baali, Daughters of Cacophony, Gargoyles, Harbingers of Skulls, Kiasyd, Salubri, Samedi, and True Brujah are now yours.
Lore of the Bloodlines includes:
• The history, lore, and nightly practices of nine bloodlines, told from the perspective of the Kindred themselves.
• New combo Disciplines, powers, Merits, Flaws, and other rules specific to each bloodline.
• Revisions and updates of more classic Vampire: The Masquerade material to V20.
CONVENTIONS!Discussing GenCon plans. August 17th – 20th, Indianapolis. Every chance the booth will actually be 20? x 30? this year that we'll be sharing with friends. We're looking at new displays this year, like a back drop and magazine racks for the brochure(s).
In November, we'll be at Game Hole Con in Madison, WI. More news as we have it, and here's their website: https://www.gameholecon.com/
---
And now, the new project status updates!
DEVELOPMENT STATUS FROM ROLLICKING ROSE (projects in bold have changed status since last week):
First Draft (The first phase of a project that is about the work being done by writers, not dev prep)
Exalted 3rd Novel by Matt Forbeck (Exalted 3rd Edition)
Trinity Continuum: Aeon Rulebook (The Trinity Continuum)
M20 Gods and Monsters (Mage: the Ascension 20th Anniversary Edition)
M20 Book of the Fallen (Mage: the Ascension 20th Anniversary Edition)

C20 Novel (Jackie Cassada) (Changeling: the Dreaming 20th Anniversary Edition)

Hunter: the Vigil 2e core (Hunter: the Vigil 2nd Edition)



The Realm (Exalted 3rd Edition)
Dragon-Blooded (Exalted 3rd Edition)
C20 Ready Made Characters

(Changeling: the Dreaming 20th Anniversary Edition)
Redlines
Kithbook Boggans (Changeling: the Dreaming 20th Anniversary Edition)
Ex Novel 2 (Aaron Rosenberg) (Exalted 3rd Edition)

DtD Night Horrors: Enemy Action (Demon: the Descent)



Second Draft
GtS Geist 2e core (Geist: the Sin-Eaters Second Edition)
Trinity Continuum Core Rulebook (The Trinity Continuum)
Scion: Origins (Scion 2nd Edition)
Scion: Hero (Scion 2nd Edition)
WoD Ghost Hunters (World of Darkness)
Pugmire Fiction Anthology (Pugmire)
Development
Signs of Sorcery (Mage: the Awakening Second Edition)
SL Ring of Spiragos (Pathfinder – Scarred Lands 2nd Edition)
Ring of Spiragos (5e – Scarred Lands 2nd Edition)
Changeling: the Lost 2nd Edition, featuring the Huntsmen Chronicle (Changeling: the Lost 2nd Edition)
M20 Cookbook (Mage: the Ascension 20th Anniversary Edition)

Pugmire Pan's Guide for New Pioneers (Pugmire)
WW Manuscript Approval:
VtR Half-Damned (Vampire: the Requiem 2nd Edition)
V20 Dark Ages Jumpstart (Vampire: the Masquerade 20th Anniversary Edition)
Editing:
Wraith: the Oblivion 20th Anniversary Edition
Book of Freeholds (Changeling: the Dreaming 20th Anniversary Edition)
BtP Beast Player's Guide (Beast: the Primordial)
W20 Changing Ways (Werewolf: the Apocalypse 20th Anniversary Edition)
Post-Editing Development:
Arms of the Chosen (Exalted 3rd Edition)
Indexing:
Changeling: the Dreaming 20th Anniversary Edition (Changeling: the Dreaming 20th Anniversary Edition)
ART DIRECTION FROM MIRTHFUL MIKE:
In Art Direction
Beckett's Jyhad Diary 
W20 Pentex Employee Indoctrination Handbook

Cavaliers of Mars
Wraith 20
W20Changing Ways

Ex3 Monthly Stuff
Storypath Brochure
VDA Jumpstart

Scion Origins
C20 Jumpstart – AD'd and Contracted

Ring of Spiragos

Ex 3 Arms of the Chosen – Sketches coming in.
Marketing Stuff
In Layout
M20 Art Book – In progress…

Prince's Gambit – New Cards out for playtesting

Gen Con Stuff
Proofing
CtL Huntsmen Chronicle Anthology
M20 Book of Secrets – At WW for approval.
VTR: Thousand Years of Night – At WW for approval.
At Press
Beckett Screen – Shipped to shipper.
Dark Eras: To the Strongest – PDF/PoD versions on sale this Wednesday on DTRPG.
Pugmire – Printing.
Pugmire Screen – Printing.
Pugmire Cards & Dice – Printing/manufacturing.
Wise and the Wicked PF & 5e – Printing.
Dagger of Spiragos (5e) – Out to backers.

Dagger of Spiragos (PF) – Out to backers.
V20 Dark Ages Companion – PoD files uploaded and processing.
BtP Building a Legend – Awaiting errata.
Monarchies of Mau Early Access – PoD files uploaded and processing.
Dark Eras: Requiem for Regina – PoD files uploaded and processing.
---
TODAY'S REASON TO CELEBRATE: In the US, June 14th is Flag Day. Some people think flags are symbols of the way we have divided the world. Others celebrate the country and ideals they symbolize. My friend Ben loves flags, real and fictional and those he designed himself. I always think of him when flags are mentioned, so cheers to the Big Belly!