And We Shall Know No Fear [Monday Meeting Notes]

Yes, we are back from a multi-convention weekend! That's Eddy Webb and I, center to right, with a bunch of crazy maniacs (ie: game designers) at our Game Design Panel at Save Against Fear in Harrisburg. As always, it was a fantastic panel with questions ranging from when to alter an existing design or to go off on your own with something new, all the way to how to deal with Imposter Syndrome.
Since, this is a frighteningly common confidence smasher for game designers, I share with you the most useful answer from the panel: when the voice in your mind starts suggesting you are but an imposter and unworthy of being included as a true designer, give the voice a name, and an annoying voice. Once it is personified, you have the distance to try and deal with it. Try telling that person, the voice, to shut up if only because they have an annoying tone to their voice.
As always, we're just game creators, and what worked for some of us might not work for you.
Eddy was very pleasantly surprised at how many folks knew and loved Pugmire at the con, and I heard a lot more people than I expected referencing the Onyx Pathcast, which is also really satisfying.
But most satisfying of all is that attendance came just short of doubling since last year. So we know that we're not just walking around and talking to folks about Onyx, but that we're helping the con grow – and as it grows it can raise funds and awareness for the Bodhana Group and its mission to help folks in therapy via tabletop gaming.
While Eddy and I were feeling good, Dixie Cochran was at HLG Con in Atlantic City, NJ. Jokes about the venue aside, Dixie not only represented for Onyx and met with writers and devs as well as fans, but she stepped up and DJ'd their big party! I have proof:
We're talking multi-talented here!
So, yes, we are still going to cons. We have GameHoleCon and PAX Unplugged into early December, and then our big Onyx Path Summit at MidWinter Con in Milwaukee in January. Very hard to believe we are coming up on a year since our last Summit.
We've been evaluating our convention presence all this last year, and altering our strategy in ways you should note next year in terms of which cons and how we attend them. We might add some more to our schedule, but we are most definitely going to change things like whether we have a booth and/or panels, and what games we emphasize based on the kind of convention we're attending.
Since we've mentioned the idea that games can help us in life, and mentioned Eddy and Dixie, let's also include Matthew Dawkins and I'll suggest that if combine all that you get last Friday's Onyx Pathcast!
Our terribly terrific trio tackle the topic of how the games we play can influence our lives with stories of both how gaming has affected their lives, and how your games could affect you. Their personal stories are poignant and I think a lot of our community can relate to the challenges they faced growing up, and how gaming helped them surmount them.
The Pathcast crew also bring up the afore-mentioned Bodhana Group and the iThrive project as initiatives to bring therapeutic thinking into a process we already know is happening as it happened to our trio.
And me. And probably you. Gaming does good things for us and to us. Like any art, it changes us.
Here's the link on PodBean, and you can also get it on your favorite podcast venue: https://onyxpathcast.podbean.com/e/episode-22-what-you-can-get-from-rpgs/
In other less serious news: the first episode of Homeward Bound, the Pugmire Twitch broadcast from Saving Throw Show was a howling success!
The second episode is LIVE Tuesday at 6pm PST/9pm EST, running on Twitch at https://www.twitch.tv/savingthrowshow
And if you want to catch up on the first episode, it's now available on YouTube! https://www.youtube.com/watch?v=OjOaW8ix5nQ
Finally, a reminder that we're still running a half-off sale at Indie Press Revolution (see below for links) of our Kickstarter Deluxe and Prestige cover press overruns. This sale runs the rest of October, and then there's a very good chance that these special versions of these books will no longer be available. No pressure, but as much as we love them, we can't keep copies around forever.
Oh, we have so many projects that are SO CLOSE to getting into your hands, from all of our:
Many Worlds, One Path!
BLURBS!
KICKSTARTER:
ELECTRONIC GAMING: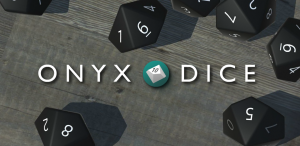 As we find ways to enable our community to more easily play our games, the Onyx Dice Rolling App is now live! Our dev team has been doing updates since we launched based on the excellent use-case comments by our community, and this thing is both rolling and rocking!
Here are the links for the Apple and Android versions:
http://theappstore.site/app/1296692067/onyx-dice
https://play.google.com/store/apps/details?id=com.onyxpathpublishing.onyxdice&hl=en
Three different screenshots, above.
And our latest, the dice for Werewolf: The Forsaken 2e:
ON AMAZON AND BARNES & NOBLE:
You can now read our fiction from the comfort and convenience of your Kindle (from Amazon) and Nook (from Barnes & Noble).
If you enjoy these or any other of our books, please help us by writing reviews on the site of the sales venue you bought it from. Reviews really, really help us with getting folks interested in our amazing fiction!
Our selection includes these fiction books:
OUR SALES PARTNERS:
We're working with Studio2 to get Pugmire out into stores, as well as to individuals through their online store. You can pick up the traditionally printed main book, the Screen, and the official Pugmire dice through our friends there!
https://studio2publishing.com/search?q=pugmire
And we've added Prince's Gambit to our Studio2 catalog: https://studio2publishing.com/products/prince-s-gambit-card-game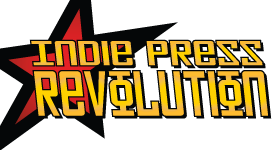 Looking for our Deluxe or Prestige Edition books? Try this link! http://www.indiepressrevolution.com/xcart/Onyx-Path-Publishing/
Here's the link to the press release we put out about how Onyx Path is now selling through Indie Press Revolution: http://theonyxpath.com/press-release-onyx-path-limited-editions-now-available-through-indie-press-revolution/
And you can now order Pugmire: the book, the screen, and the dice! http://www.indiepressrevolution.com/xcart/manufacturers.php?manufacturerid=296
DRIVETHRURPG.COM:
Ha ha haa! Welcome to our red planet…and en garde! Cavaliers of Mars swashes its PDFs and buckles its PoDs at DTRPG this Wednesday!
Return now to dying Mars in its last age of glory. A world of flashing swords and choking sands, of winking courtesans and lantern-lit canal cities. Mars, where romance and heartbreak are two sides of the same obsidian chit.
Cavaliers of Mars includes:
• A vibrant setting with cultures, careers, characters, and dozens of locations, all organized to get you right into the world of Mars!
• An all-new system combining your character's motivations, history, and beliefs with strategic swashbuckling action!
• Astrology, crafting, psychic powers, and much more!
CONVENTIONS!
Matt, Monica, Bill, Crystal, and other Onyx Path writers and
developers will be at GameHoleCon in Madison, WI November 8th – 11th
running demos of Pugmire, Scarred Lands, and more!
https://www.gameholecon.com/
Rich, Lisa, Matt, Eddy, Dixie, Danielle, and other Onyx Path writers
and developers will be at PAX Unplugged in Philly, November 30th –
December 2nd running demos of Scion, Monarchies of Mau, Exalted, and
more!
http://unplugged.paxsite.com/
---
And now, the new project status updates!
DEVELOPMENT STATUS FROM FAST EDDY WEBB (projects in bold have changed status since last week):

First Draft (The first phase of a project that is about the work being done by writers, not dev prep)
C20 Novel (Jackie Cassada) (Changeling: the Dreaming 20th Anniversary Edition)

M20 The Technocracy Reloaded (Mage: the Ascension 20th Anniversary Edition)
M20 Victorian Mage (Mage: the Ascension 20th Anniversary Edition)
Tales of Excellent Cats (Monarchies of Mau)
Scion Companion: Mysteries of the World (Scion 2nd Edition)
City of the Towered Tombs (Cavaliers of Mars)
Heirs to the Shogunate (Exalted 3rd Edition)
Mummy: The Curse 2nd Edition core rulebook (Mummy: The Curse 2nd Edition)
Scion Ready Made Characters (Scion 2nd Edition)
Scion Jumpstart (Scion 2nd Edition)
Geist2e Fiction Anthology (Geist: The Sin-Eaters 2nd Edition)
Memento Mori: the GtSE 2e Companion (Geist: The Sin-Eaters 2nd Edition)
Pirates of Pugmire (Realms of Pugmire)
Redlines
Deviant: The Renegades (Deviant: The Renegades)
Night Horrors: Nameless and Accursed (Mage: the Awakening Second Edition)
Witch-Queen of the Shadowed Citadel (Cavaliers of Mars)
Second Draft
Tales of Good Dogs – Pugmire Fiction Anthology (Pugmire)
Oak, Ash, and Thorn: Changeling: The Lost 2nd Companion (Changeling: The Lost 2nd)

CofD Dark Eras 2

(Chronicles of Darkness)
Development
Hunter: the Vigil 2e core (Hunter: the Vigil 2nd Edition)

CofD Contagion Chronicle

(Chronicles of Darkness)
Night Horrors: Shunned by the Moon (Werewolf: The Forsaken 2nd Edition)
Adventures for Curious Cats (Monarchies of Mau)
M20 Book of the Fallen (Mage: the Ascension 20th Anniversary Edition)
Lunars: Fangs at the Gate (Exalted 3rd Edition)
Spilled Blood (Vampire: The Requiem 2nd Edition)
In Media Res (Trinity Continuum: Core)
WoD Ghost Hunters (World of Darkness)
Wr20 Book of Oblivion (Wraith: The Oblivion

20th Anniversary Edition

)
Trinity Continuum: Aberrant core (Trinity Continuum: Aberrant)
Manuscript Approval:
V5 Chicago By Night (Vampire: The Masquerade)
Editing:
Signs of Sorcery (Mage: the Awakening Second Edition)
Aeon Aexpansion (Trinity Continuum: Aeon)
C20 Players' Guide (

Changeling: the Dreaming 20th Anniversary Edition

)
Dystopia Rising: Evolution (Dystopia Rising: Evolution)
Post-Editing Development:
Trinity Continuum Core Rulebook (The Trinity Continuum)
Trinity Continuum: Aeon Rulebook (The Trinity Continuum)
Ex Novel 2 (Aaron Rosenberg) (Exalted 3rd Edition)

Exalted 3rd Novel by Matt Forbeck (Exalted 3rd Edition)
They Came From Beneath the Sea! Rulebook (TCFBtS!)
Dog and Cat Ready Made Characters (Monarchies of Mau) (With Eddy)
Changeling: The Lost 2nd Jumpstart (Changeling: The Lost 2nd)
Indexing:
ART DIRECTION FROM MIRTHFUL MIKE:
In Art Direction
Dystopia Rising: Evolution

M20: Gods and Monsters – AD'd and Contracted.
Geist 2e

The Realm
Trinity Continuum (Aeon and Core) – Aeon Sketches.
Ex3 Monthly Stuff
Chicago By Night – 

Getting the logo fixed up and doing the video splash panel (along with downsizing all the art we have approved for the book).

Pugmire Roll of Good Dogs and Cats
C20 Player's Guide
Aeon Aexpansion
They Came From Beneath the Sea! – KS art is in the works.
Lost 2e Jumpstart –

Getting that AD'd out ASAP this week.
Marketing Stuff
In Layout
Trinity Core – Working on symbols this week.

Trinity Aeon – Fancying up my Opnet images.

Ex3 Dragon Blooded
Proofing
Scion Hero – Neal's changes in, prepping Backer PDF.
PTC: Night Horrors: The Tormented – Prepping for WW approval.

Scion Origin – Corrections are in.
VtR: Guide to the Night – At WW for approval.
Fetch Quest – Package design done, waiting for OK from printer.
At Press
Monarchies of Mau and Screen – At Studio2. Dice and buttons getting ready to ship to Studio2.
Cavaliers of Mars – Backer copies all shipped out. PDF/PoD versions available at DTRPG this Wednesday!
Wraith 20th – Printing the Deluxe interior, proofing cover.
Wraith 20 Screen – Printing.
Scion Dice – At Studio2.
Cav Talent cards – PoD proof coming.
Lost 2e Screen – Prepping files.
Scion Screen – Prepping files.
Changeling: The Lost 2e – Prepping files for printer.
---
TODAY'S REASON TO CELEBRATE: Once more, not so much to celebrate a death, but the life preceding it: Greg Stafford died last week, and Greg was one of the foundational creators for our entire Tabletop RPG hobby. His baby was Pendragon (a huge influence on the Wieck brothers) and he created the world Glorantha which became the setting for RuneQuest, but as founder of Chaosium his influence on all aspects of game design was immense and his work will forever live in the hundreds of new games influenced by his designs.