Ashes to Ashes, Rust to Rust! [Monday Meeting Notes]
Up rises Dead Man's Rust as its Kickstarter passes the funding goal!
Thanks to everyone who backed it so far, and there's even more coolness to come as we start achieving Stretch Goals during these remaining three weeks! Here's the link: https://www.kickstarter.com/projects/339646881/dead-mans-rust-a-mega-adventure-for-scarred-lands-5e
You can check out the Media section below for all sorts of interviews and Actual Play and description videos, and here's a few tidbits to give some insight into this bad-ass mega-adventure!
Geek Native posted this awesome review of the manuscript: https://www.geeknative.com/103605/scarred-lands-mega-adventure-a-review-of-dead-mans-rust/
The review is worth reading in it's entirety on their site, but let me just pop out this one quote:
"I'm keen to avoid spoilers but the second strength of the campaign to acknowledge is how it goes for the jugular."
And since I'm doing the quote thing, here's another from Travis Legge, the dev for the book, talking about a section of the text revealed to backers today:
The dwarven village of Freehome is an example of new beginnings in the wake of the Divine War and the horrors that followed. When Mormo's blood tainted the Broadreach forest and the elves merged with the wood to fight the encroaching corruption, the Broadreach dwarves were left to stand alone. Taking advantage of the chaos, the necromancers of Glivid-Autel invaded the forest, seeking corpses to animate and survivors to enslave. The dwarves fell to the onslaught, and spent over a century bound in servitude to the foul death mages.


When the Broadreach elves emerged from the woods and discovered the fate of their dwarven allies, they stormed the necromancer stronghold.

Through magic and luck, the elves were able to extract the dwarves from their captors and bring them safely to the Broadreach Horizon. Though much of the dwarven ancestral lands are now part of the Hornsaw Forest, Freehome stands as a beacon of hope and a bastion of safety for the dwarven people. Freehome is also a monument to the bond between the elves and dwarves of the Broadreach.

This village is home to many half-elves, born of marriage between the elf clans and the dwarves. Though half-elves are nothing new to Ghelspad, they are rarely found in such numbers as Freehome boasts.
Here are a few selected parts of the text today, just to give non-backers an idea as to how Travis and his awesome team brought the village to life:
Politics
The Broadreach dwarves welcome any who come with the intention to do no harm. Since much of their history was lost during the time the necromancers kept them enslaved, the dwarves cling to what traditions they can recall while happily welcoming ideas to create new ones. This includes welcoming all who wish to join them in Freehome, as they want to learn as much as they can. However, they are also fierce in defending their homes if it seems someone wants to attack — there are still dwarves alive who suffered through the pain of their time in Glivid- Autel, and they fight to ensure that never happens again.
While Freehome is primarily a dwarf village, there are still plenty of elves who call the village in the trees home. With so many nearby clans of both elves and dwarves, inter-clan politics can be difficult, but everyone who lives in Freehome knows that no matter what else happens, they will stand together against any outside threat. Though the clans have their own political systems, any clans who are friendly and willing to abide by Freehome's rules are welcome to visit the village at any time. Additionally, the Physical Artisans tree cluster maintains several shops and booths specifically for the nearby clans to come sell their wares and goods, as this village is more likely to be visited by travelers, and most of the clans consider it a fairly neutral area and tend not to bring inter-clan conflicts with them into the village.
Current Events
The following are excellent events for the adventurers to learn more about Freehome and its many inhabitant or possibly the starting point for an adventure to begin. The Cut 'n' Carve Fest and Light Vigil are holidays that occur once a year while the Monthly Council Hearings happen exactly once a month.
Cut 'n' Carve' Fest. A cross-clan affair where they gather sticks and dead brambles for a month before the fest. During this annual three-day festival, each clan has an elective tell a story from the past year (sad, hilarious, epic) while the participants carve two small totems. Half the totems are sold to fund village services, and the other half, each person may give one they make to a friend. The more sentimental clan members keep theirs in honored spots in their home.
Light Vigil. Every spring, on the first occurrence of Belsameth's new moon, Freehome holds the Light Vigil in remembrance of those lost to the necromancers' cruelty in Glivid-Autel. Bards play the flute in remembrance of the bard who played through all the years of the dwarves' oppression and kept their spirits up, and any magic users who are able cast spells that create lights or illusions, representing the elf spirits who helped guide the dwarves home and acting as beacons along the many paths throughout Freehome. All in Broadreach Horizon are welcome to attend the Vigil, and the ceremony brings visitors from many of the surrounding clans each year.
Monthly Council Hearings. At these meetings, the local dwarves and elves have a chance to speak their minds on local politics, branch expansion, and seasonal leaf coverage. The century of hollow legionnaires moving into the region have created a small rift in the community. The Splinters, as they call themselves unironically, voice their concerns loudly about the Rust spreading to flesh and oft repeat 'think about the children.'
Another local topic is about the hoarding of Great Tree leaves as the seasons shift. Most of the leaves are usually mulched for compost, some are used by Cronix for apothecary elixirs, some by the Stennor Siblings for shellacking onto memorials and signs for town. There is no official protocol but recently people have reported neighbors hoarding the leaves and the unfortunate stench that begins to permeate through the Twig Terraces.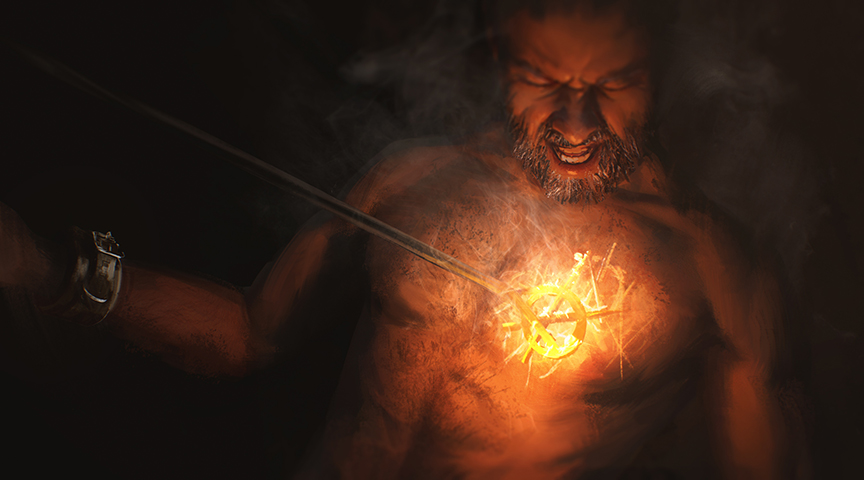 Here are a couple of the many story-hooks presented in the chapter, which also contains a full description of the location and the people of the village:
Story Hooks
Hrolla wishes to ensure Dradoki Bronzeleaf (p. XX) knows what he's getting into by returning to The Broadreach Horizon. They request that Dradoki shadow them for several days, learning how dwarven life has changed since Dradoki was last there. Dradoki requests the party's assistance with this — many dwarves around the village request various tasks and favors from Hrolla and will ask for more from Dradoki. The party's assistance with these tasks and mediating any disagreements that come up may determine how much trouble Dradoki has settling into the village.
A Temporary Fix. Find Cronix's cure ingredients for the disease affecting the hollow legionnaires deep within the roots of the Great Tree in addition to plucking a leaf from the canopy of the Hornsaw Forest. The Cure will work temporarily, effectively stopping the progress of the disease. The rusted parts will not clear up and the hollow legionnaire is still contagious.
This Cure, while easing the mind, could be more dangerous in the long run as the 'cured' might spread the word but also spread the disease. The Cure only lasts until a sound of "steel on steel" or the "cry for help" is heard again. The GM can keep it to themselves depending on the makeup of the party or let everyone know the fullness of the Cure. The party may help sell the Cure (either oblivious or unaware of the caveat) along the road to help supplement their income to other villages and hollow legionnaires.
Of course, the full text is available to backers as per our usual method of providing sections of the text throughout the Kickstarter so that backers will ultimately have the complete manuscript by the time the KS is over.
What Else Was In Our Meeting Today?
We're still pulling together info from our Customer Survey, but here's a thing that stands out already.
A bunch of folks responded that their local game stores aren't able to get the books we've put into distribution channels. Let me provide some thoughts on how to remedy that unwanted situation!
We've heard that stores can't order our books, or they try and their distributors don't have them. Studio2 can and does provide our books to both stores and distributors, so please encourage your friendly local store to contact Studio2 directly or to get their preferred distributor to do it.
If you are asking for our stuff, there's a very big chance that others are looking for Onyx Path game books as well, so you'll be doing others a favor while also helping yourself!
Our other sales partner, IPR, can ship to stores (or to individuals) as well:
https://www.indiepressrevolution.com/xcart/Retailer-Information.html
And here's their handy FAQ:
https://www.indiepressrevolution.com/xcart/IPR-Prospective-Retailer-FAQ.html
In further "how do we get our books to you" news, we made the call today to offer PDFs and other quicker to arrive items each Wednesday through December as any PoDs ordered now from DTRPG are not going to get to anyone before the holidays.
You CAN still order our traditionally printed books from IPR, and also potentially your store could get the books from Studio2 as I mentioned above. In fact, IPR is still running a sale at: https://www.indiepressrevolution.com/xcart/Onyx-Path-Publishing/
We also chatted about having a day tomorrow of Developer Town Halls, which have worked so well throughout the last year to keep our devs more connected with our company and vice versa, so please let me know if you have any questions for the Devs and I'll pass them along!
Beyond that, we'd really like to have 2021 be a fresh start after 2020, as we know so many people do around the world, so we're examining a lot of what worked to get us through 2020 and what we can do better with heading into 2021. We figure it's better to try and set a few things in motion throughout December than try and cram things into January all at once.
After all that 2020 threw at us all, we're all still traveling to:
Many Worlds, One Path!
---
Blurbs!
---
Kickstarter!
Dead Man's Rust for Scarred Lands Kickstarter funded yesterday, and thanks to all of you who backed it!
If you haven't heard, though, Dead Man's Rust is the most blood-spraying, face-melting, ass-kicking, heart-wrenching, undead-filled, heavy-metal pile of awesomeness ever conceived of for the fifth edition of the world's most popular role-playing game!
As of this writing we are only three hundred dollars away from achieving the first Stretch Goal:
VTT Tokens & Map Pack: Journey to Broadreach Horizon – Digital assets will be created to support online play for 1-2 encounters in Dead Man's Rust, including location maps and necessary character and creature tokens. All backers receiving the Dead Man's Rust PDF will automatically have this digital pack added to their rewards list.
You can check it out here: https://www.kickstarter.com/projects/339646881/dead-mans-rust-a-mega-adventure-for-scarred-lands-5e
---
Onyx Path Media!
This week: Dixie, Matthew, and Eddy take a tour of the Chronicles of Darkness!
As always, this Friday's Onyx Pathcast will be on Podbean or your favorite podcast venue! https://onyxpathcast.podbean.com/
We've got a lot of exciting new media for you this week, so let's start off with some fantastic Scarred Lands content!
Over on Red Moon Roleplaying, Matthew Dawkins and Klara Herbol have just started a segment of the Dead Man's Rust campaign! Check out episode one right here and give them a subscribe: https://youtu.be/ZXO6doBqfPc
Meanwhile, over on our YouTube channel, we've got another segment of Dead Man's Rust run for Jessica Ross and the Onyx Pathcast Players (now that we're amateur dramatists), and you can find that one-shot here:  https://youtu.be/GJHAhscysBk
You can find interviews relating to Scarred Lands and Dead Man's Rust here, in three different locations:
Darker Days Radio: https://link.chtbl.com/Ru4obNri
307 RPG https://anchor.fm/307rpg/episodes/Podcast-111—Where-We-Talk-About-Dead-Mans-Rust-for-Scarred-Lands-emrev0/a-a3tvkr9
A Bunch of Gamers https://abunchofgamers.podbean.com/e/gm-talks-episode-14-scarred-lands-ft-travis-legge/
And if you've not checked out the Wanderer's Haven Productions deep dives into Scarred Lands lore, please do so with several such videos linked here:
Orcs and the Plains of Lede: https://youtu.be/fYnlQ8HYZqU
Slitherin: https://youtu.be/Z5ROhZqXE2A
Burok Torn: https://youtu.be/9D_CH9Ida_4
Leoni and the Manticora: https://youtu.be/2_jsxKrCGnY
Calastia: https://youtu.be/_EMpzRV5ECo 
And many, many more: https://www.youtube.com/playlist?list=PLpK1DZP4y9yt3h4HAhLtGunwcvzkZtoUx
For anyone new to our media section, you can find us running and playing games over on twitch.tv/theonyxpath pretty much every day of the week! Plus, if you'd like your games hosted there, just get in touch with Matthew Dawkins using the contact link on matthewdawkins.com.
This week on Twitch, expect to see these games and streams running:
Scarred Lands – A Family Affair
Scarred Lands – Frostlands of Fenrilik – Nerdsmith
Scarred Lands – Dead Man's Rust – Vorpal Tales
Pugmire – How the Pirates Stole Yuletyme
Hunter: The Vigil – The Devil's Deal
Changeling: The Dreaming – The Last Faerie Tale
Mage: The Awakening – Occultists Anonymous

Scion – Heroes for the Holidays – Dork Tales
Scarred Lands – Purge of the Serpentholds
V5 – Cults of the Blood Gods – Thy Kindred Come
Hunter: Unbound Anomalies – Devil's Luck Gaming
Get watching for some fantastic insight into how to run these wonderful games and subscribe to us on Twitch, over at twitch.tv/theonyxpath
Come take a look at our YouTube channel, youtube.com/user/theonyxpath, where you can find a whole load of videos of actual plays, dissections of our games, and more, including:
Changeling: The Dreaming – The Last Faerie Tale – E23 – https://youtu.be/hAUDfYoRfgI
Vampire: The Masquerade – Boston by Night – Game 7 – https://youtu.be/0QuTV8sNUE8
Scarred Lands – Dead Man's Rust – The Onyx Pathcast Players – https://youtu.be/GJHAhscysBk
Hunter: The Vigil – Cold Cases, Forsaken Spaces – Ep. 2 – https://youtu.be/MKOUdV6gjU0
Hunter: The Vigil – Cold Cases, Forsaken Spaces – Ep. 3 – https://youtu.be/5j9rK_adM5E
Subscribe to our channel and click the bell icon if you want to be notified whenever new news videos and uploads come online!
Systematic Understanding of Everything is a fantastic Exalted Explainer Podcast by Exalted Dev Monica Speca and Exalted Writer Chazz Kellner. You should check it out, because frankly, it's brilliant.
Their most recent episodes are available over on https://www.exaltcast.com/, with their newest the following:
Airships! Crossbows! Dungeon treasure! Representative democracy! There are many reasons to run a game in the North and Monica and Chazz run through the where, what, and who of doing so as well as how to befriend the mousexalted or a glacier with tusks. Curious? Listen! Books about the North!
https://www.exaltcast.com/2020/11/30/domain-of-melas-breath-the-north/
Occultists Anonymous continue their wonderful Mage: The Awakening chronicle right here:
Episode 147: Must Have Been the Wind 
The cabal moves into the warehouse that somehow contains a Tetrarch's vault, moving past guards and cameras, trying their best to limit their use of magic… Sort of.
https://youtu.be/72w-g5U0iJ0
Episode 148: Run.
The cabal ventures from the warehouse to the Vault. They were warned to touch nothing but the "lamp". Casting spells may trigger wards, and who knows what traps and guardians lie in wait…
https://youtu.be/3ZJ7kZ0l1kY
Before we leave the Mage: The Awakening train, we've got a new series to show off to you! This one's from Wards and Witchcraft, and you really do want to check out episodes three and four right here:
Session 3: Apocalypse in the Rear View Mirror
The dead hunger for the cabal and they are not the only ones who want their Awakened souls. Backseat antics ensue as the party gets to know Hannah, a rebel Thyrsus mage. When every place is the right place to start and every place is wrong where do we begin?
https://youtu.be/MtxNtV89XvQ
Session 4: The Covenant
The PCs are arrested by the Guardians of The Veil! They are offered a gift horse and make some political enemies in the Boston Consilium. By the end of the session the cabal has united in defiance and the spirit of butts. https://youtu.be/CmTRRE4in9k
Have you been missing Vampire: The Masquerade 20th Anniversary Edition? Well miss it no more, as The Lamias continue their stunning Ruins of Warsaw of chronicle for V20! Please enjoy: https://youtu.be/zgi2WYOY2xY
And last, but by no means least, Ekorren produced a wonderful video on how to create Lunars for Exalted 3rd Edition, so if you enjoy that game or are interested in getting into it, here's his superb video: https://youtu.be/0HF0-8wbfnk
Please check these out and let us know if you find or produce any actual plays of our games! We'd love to feature you!
---
Electronic Gaming!
As we find ways to enable our community to more easily play our games, the Onyx Dice Rolling App is live! Our dev team has been doing updates since we launched based on the excellent use-case comments by our community, and this thing is awesome! (Seriously, you need to roll 100 dice for Exalted? This app has you covered.)
We're told that the App Dev is currently creating an updated version for the latest devices, so keep an eye open for those! The App was also pulled down from the Apple store in order to make some required updates – it'll be back there soon!
---
Virtual TableTop!
Two Virtual Tabletop adventures: the Gauntlet of Spiragos and the Dagger of Spiragos for Scarred Lands on Astral TableTop and DriveThruRPG!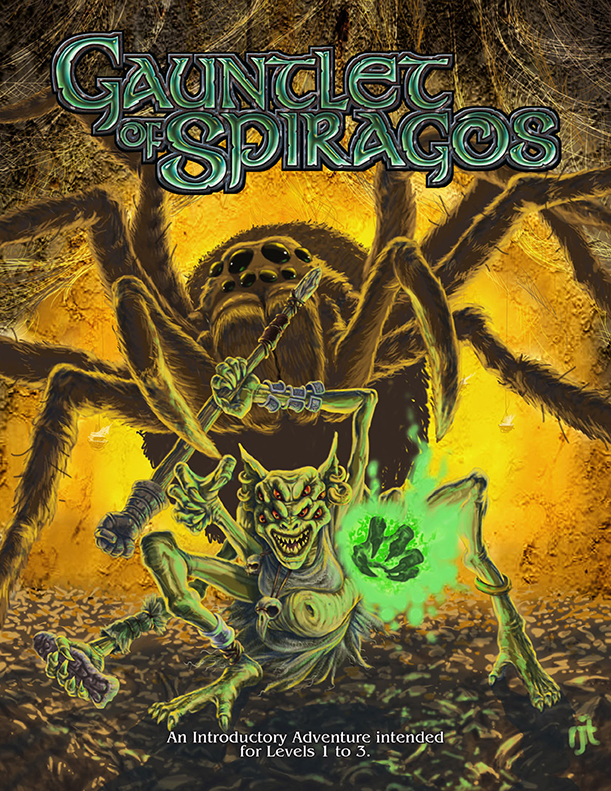 Scars of the Divine War, which ended less than 200 years ago, have still not healed. One such scar is the Chasm of Flies, a rent in the earth created when the titan Spiragos the Ambusher was smote down by one of the young gods, Vangal the Ravager. Now, the Chasm is inhabited by spider-eye goblins and their spider allies, but it is also thought to be the resting place of powerful artifacts from that elder age.
Astral TableTop is the easiest way to play any tabletop RPG online, free. Astral already supports popular systems like D&D and Pathfinder, and Astral can support virtually any tabletop roleplaying game. Get started quickly with built-in support for most popular game systems. Whether you're brand new to TTRPGs or a veteran tabletop gamer, Astral's ease-of-use and built in automation is designed to streamline gameplay.
Astral is browser-based and uses the latest technology to streamline your storytelling experience. Connect with your party online and run your campaigns however you like. Astral offers tools optimized for phone, tablet, and desktop devices, no installation required.
Build epic battlemaps using Astral's enormous collection of scenery, props, and tokens or upload your own. Pro users gain access to over 12,000+ assets and fresh new packs every month. Add weather, visual effects, triggers, and so much more with easy-to-use tools
Build your own adventure, or choose from pre-generated game kits like Gauntlet of Spiragos and Dagger of Spiragos. Create character sheets, craft maps, or just jump right in to connect with your friends and start your adventures!
---
On Amazon and Barnes & Noble!
You can now read our fiction from the comfort and convenience of your Kindle (from Amazon) and Nook (from Barnes & Noble).
If you enjoy these or any other of our books, please help us by writing reviews on the site of the sales venue from which you bought it. Reviews really, really help us get folks interested in our amazing fiction!
Our selection includes these latest fiction books:
---
Our Sales Partners!
We're working with Studio2 to provide our traditionally printed books out into your local game stores. Game stores can order via their usual distributors, and can also contact Studio2 directly. And individuals can check out our projects via the links below!
You can pick up the traditionally printed Pugmire and Monarchies of Mau main books, screens, and the official dice through our friends there! https://studio2publishing.com/search?q=pugmire
Now, we've added Chronicles of Darkness books such as Changeling: The Lost Second Edition products to Studio2's store! See them here: https://studio2publishing.com/collections/all-products/changeling-the-lost
Scion 2e books and other products are available now at Studio2: https://studio2publishing.com/blogs/new-releases/scion-second-edition-book-one-origin-now-available-at-your-local-retailer-or-online
Our Vampire: The Masquerade 5th Edition books are also available from Studio2 in the US: https://studio2publishing.com/products/vampire-the-masquerade-chicago-by-night-sourcebook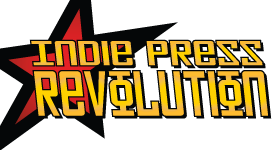 Looking for our Deluxe or Prestige Edition books? Try this link! http://www.indiepressrevolution.com/xcart/Onyx-Path-Publishing/
And you can order Pugmire, Monarchies of Mau, Cavaliers of Mars, and Changeling: The Lost 2e at the same link! And now Scion Origin and Scion Hero and Trinity Continuum Core and Trinity Continuum: Aeon are available to order
The Black Friday and Cyber Monday Sales with a special focus on Storypath System games are still going!
As always, you can find Onyx Path's titles at DriveThruRPG.com!
The Black Friday and Cyber Monday Sales are still going with a special focus on Storypath System games!
---
On Sale This Week!
This Wednesday the PDF for Cavaliers of Mars' City of the Towered Tombs will be available on DTRPG!
Abundant water! Rampant crime! Wealth and squalor beyond compare! And the best place on Mars to drink when you're broke. Welcome to Vance, city of canals and chicanery!
Features:
Archetypal Shakespearean characters to meet in the city, with full examples for each one.
New locations with characters and story seeds, including the Palace of the Prince and the looming presence of the Prison Spire.
Rival factions, with plot hooks for both their rises and their falls.
Also this Wednesday on DTRPG, we are releasing Scarred Lands VTT Tokens! These tokens are designed to allow you to bring Scarred Lands to the virtual tabletop platform of your choice.
Inside you'll find:
Twenty-five character tokens drawn from the Scarred Lands Player's Guide
Variants for each token using the golden background used in the Scarred Lands Creature Collection VTT Token Pack to represent NPCs.
A quick reference pdf containing all the token art for ease of view
---
Conventions!
Though dates for physical conventions are subject to change due to the current COVID-19 outbreak, here's what's left of our current list of upcoming conventions (and really, we're just waiting for this last one to be cancelled even though it's Nov/Dec). Instead, keep an eye out here for more virtual conventions we're going to be involved with!
We just heard that Midwinter Con has been cancelled for January 2021, so we think that is a full year of our conventions that Covid has disrupted.
---
And now, the new project status updates!
Development Status from Eddy Webb! (Projects in bold have changed status since last week.):
First Draft (The first phase of a project that is about the work being done by writers, not dev prep.)
Exalted Essay Collection (Exalted)
No Gods, No Masters (Scion 2nd Edition)
TC: Aeon Novella: Dawn (Trinity Continuum: Aeon)
Once and Future (Scion 2nd Edition)
They Came From Beneath the Sea! Jumpstart (They Came From…!)
Tome of the Pentacle (Mage: the Awakening 2e)
They Came From [Classified]! (They Came From…!)
They Came From [Classified]! Jumpstart (They Came From…!)
Realms of Magic and Mystery (was Terra Incognita) (Scion 2nd Edition)
The Hedge (Changeling: The Lost 2nd Edition)
Proteus Nova Compendium (Trinity Continuum: Aberrant)
Redlines
Dragon-Blooded Novella #2 (Exalted 3rd Edition)
Tales of Depravity! (They Came From…!)
TC: Aeon Novella: Meridian (Trinity Continuum: Aeon)
They Came From Camp Murder Lake! (They Came From…!)
Second Draft
Many-Faced Strangers – Lunars Companion (Exalted 3rd Edition)
Wild Hunt (Scion 2nd Edition)
Trinity Continuum: Anima
Monsters From the Crypt! (They Came From…!)
They Came From Beyond the Grave! Jumpstart (They Came From…!)
Development
TC: Aberrant Reference Screen (Trinity Continuum: Aberrant)
Across the Eight Directions (Exalted 3rd Edition)
Contagion Chronicle: Global Outbreaks (Chronicles of Darkness)
Exigents (Exalted 3rd Edition)
Kith and Kin (Changeling: The Lost 2e)
M20 Rich Bastard's Guide To Magick (Mage: The Ascension 20th Anniversary)
Adversaries of the Righteous (Exalted 3rd Edition)
The Devoted Companion (Deviant: The Renegades)
Exalted Essence Edition (Exalted 3rd Edition)
Saints and Monsters (Scion 2nd Edition)
Scion Fiction Anthology (Scion 2nd Edition)
Manuscript Approval
Crucible of Legends (Exalted 3rd Edition)
Legacies of Earth (Legendlore)
Trinity Continuum: Adventure! core (Trinity Continuum: Adventure!)
Assassins (Trinity Continuum Core)
Novas Worldwide (Trinity Continuum: Aberrant)
Post-Approval Development
Contagion Chronicle Ready-Made Characters (Chronicles of Darkness)
Hundred Devil's Night Parade (Exalted 3rd Edition)
Editing
Lunars Novella (Rosenberg) (Exalted 3rd Edition)
Mummy: The Curse 2nd Edition core rulebook (Mummy: The Curse 2nd Edition)
Player's Guide to the Contagion Chronicle (Chronicles of Darkness)
The Book of Lasting Death (Mummy: The Curse 2e)
Scion: Dragon (Scion 2nd Edition)
Dearly Bleak – Novella (Deviant: The Renegades)
N!ternational Wrestling Entertainment (Trinity Continuum: Aberrant)
Under Alien Skies (Trinity Continuum: Aeon)
Dead Man's Rust (Scarred Lands)
V5 Trails of Ash and Bone (Vampire: The Masquerade 5th Edition)
M20 Victorian Mage (Mage: the Ascension 20th Anniversary Edition)
Mission Statements (Trinity Continuum: Aeon)
The Clades Companion (Deviant: The Renegades)
V5 Children of the Blood (was The Faithful Undead) (Vampire: The Masquerade 5th Edition)
Peoples of the Crossroads Continent
M20 Technocracy Operative's Dossier (Mage: The Ascension 20th Anniversary)
Yugman's Appendix: People of Ghelspad (Scarred Lands)
V5 Forbidden Religions (Vampire: The Masquerade 5th Edition)
CtL2e Novella Collection: Hollow Courts (Changeling: The Lost 2e)
Heroes in a World of Horror! (They Came From…!)
Dystopia Rising: Evolution Fiction Anthology (Dystopia Rising: Evolution)
Squeaks In The Deep (Realms of Pugmire)
Prometheus Unbound (was Psi Orders) (Trinity Continuum: Aeon)
Post-Editing Development
Cults of the Blood Gods (Vampire: The Masquerade 5th Edition)
Hunter: The Vigil 2e core (Hunter: The Vigil 2nd Edition)
Deviant: The Renegades (Deviant: The Renegades)
Legendlore core book (Legendlore)
Masks of the Mythos (Scion 2nd Edition)
They Came From Beyond the Grave! (They Came From!)
Scion: Demigod (Scion 2nd Edition)
TC: Aberrant Jumpstart (Trinity Continuum: Aberrant)
LARP Rules (Scion 2nd Edition)
Indexing
---
Art Direction from Mike Chaney!
In Art Direction
WoD Ghost Hunters (KS)
Hunter: The Vigil 2e
Mummy 2 – AD'd. LeBlanc's finals in.
Legendlore
Scion: Dragon (KS) – Art for KS in progress, getting 8 halfs. Fulls are in. Cover coming along.
Masks of the Mythos (KS) – Ready for the KS.
Scion: Demigod (KS)
They Came From Beyond the Grave!
TC: Adventure! (KS)
Contagion Chronicle Jumpstart (Chronicles of Darkness) – Assigning artists.
Monsters of the Deep – Fiction art still in progress, pinging Meredith.
M20 Victorian (KS) – ADing rolling. Some splats and scenes contracted already. Sending out Victorian reference material.
TC: Under Alien Skies – Art in progress.
Heirs to the Shogunate – Sketches coming in.
Dead Man's Rust (SL KS) – KS rolling.
Children of the Blood – ADed.
M20 Technocracy Jumpstart
In Layout
Yugman's Guide to Ghelspad
Vigil Watch
M20 Technocracy Reloaded – Over to Josh.
Proofing
Cavaliers of Mars: City of the Towered Tombs – Prepping PoD files.
Yugman's Guide Support Decks (Scarred Lands)
Aberrant – Page XXing and then to Indexing.
Geist: One Foot In the Grave – First proof to dev.
Tales of Aquatic Terror – Second proof with Matthew.
Deviant – Doing correx from Dev.
At Press
TCFBTS Screen and Booklet – KS shipping.
They Came from Beneath the Sea! – KS shipping.
Pirates of Pugmire – KS shipping.
Pirates of Pugmire Screen – KS shipping.
Dark Eras 2 – KS shipping.
Dark Eras 2 Screen and booklet – KS shipping.
Contagion Chronicle – Shipping to KS fulfiller.
Lunars Wall Scroll Map – At KS fulfiller.
Lunars Screen and Booklet – At KS fulfiller.
Lunars: Fangs at the Gate – Deluxe printing. PDF and PoD on sale at DTRPG.
V5 Cults of the Blood Gods – Backer PDF errata bring reviewed and input.
---
Today's Reason to Celebrate!
December 4th is one year since the Trinity Continuum Core and TC: Æon went up for sale to the public, which is something of a longtime dream come true, and something Ian Watson will be banging pots and pans about later this week!