Black Friday Bundles!
Chronicles of Darkness, Mage: The Awakening, Promethean: The Created, Sales, Vampire: The Masquerade, Vampire: The Requiem, Werewolf: The Forsaken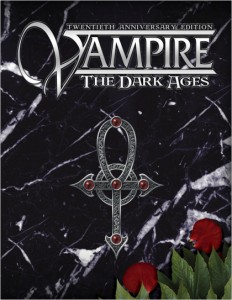 DriveThruRPG's Black Friday sale continues with some epic bundles:
The V20 Dark Ages Bundle gives you $78 worth of PDFs for only $14.99: a discount of 81%! It contains:
Pairs well with: Legacy of Lies: A V20 Dark Ages Jumpstart
The Chronicles of Darkness Fiction Bundle gives you $19 worth of PDFs for only $3.99: a discount of 79%! It contains:
Finally, today only, you can get 25% off all apparel (and 20% off everything else) from our RedBubble store! All you have to do is use the close BLACKFRIDAY on checkout! Lasts until 11:59pm Pacific Time.