Dead On Our Feet, But Still Fightin' [Monday Meeting Notes]

Last week, I had a great interview with the guys from the Everybody Loves Pudding podcast, and since their questions started with the early days with White Wolf and being a Magic card artist and led right through the CCP years to V5 and its several controversies, I thought this week that I'd go over a couple of questions folks have been throwing at us that relate to the whole ownership and licensing thing. And the difference between those two kinds of business deals.
(As soon as the Pudding guys are ready to post the interview, I'll share the links with all of you. Mmmm, I sure do like pudding, Cotton).
I recently saw online somebody asking how CCP being bought was going to affect us and White Wolf and the WW game lines.
So, first, if you missed the news: CCP, the company that used to own White Wolf and who tried to create a World of Darkness MMO, but who ultimately sold WW to Paradox, who then recreated White Wolf as a company and created Vampire 5th Edition, were themselves bought by a bigger computer game company out of Korea or China.
Wow, that was still pretty convoluted, wasn't it? Let's try bullet points:
The original White Wolf, after years of creating great games lines, merges with/is bought by CCP, an Icelandic MMO company.
CCP licenses the rights to create tabletop RPGs for WoD, Chronicles of Darkness, and Exalted, to my new company, Onyx Path. The license means we don't own those lines, we "just" make TTRPG books for them. They sell all the rights to Scion, the Trinity game lines, and the Scarred Lands to Onyx Path, as well, so we do own them and can call all the shots for them.
After years of trying to create a WoD MMO, and failing, CCP sells everything they have left that is White Wolf to Paradox Interactive, a Swedish computer game company. CCP at this point has no further ownership or connection to anything once created by White Wolf.
Paradox spins off a company named White Wolf that they intend to use to build the World of Darkness into the most recognized and coolest horror Intellectual Property in the world. They intend to do this by matching the right creators with the right projects via licensing.
This White Wolf continues with Onyx Path's license to create tabletop RPGs, but decides to create the newest edition of the WoD game lines, starting with Vampire: The Masquerade 5th Edition, themselves and let other licensees, like Onyx Path, publish V5 books as well.
CCP is bought by a bigger computer game company and because they sold everything White Wolf years ago, they have no connection to and their be bought has no effect on anything White Wolf related today. Or on Onyx Path in any way. Although, we do all wish them luck and a great future!
This corporate stuff does get complicated, don't it?
You might wonder why I can wish the crew at CCP good luck after all the upset that happened during the WoD MMO years – many of us still have flashbacks to the endless "stand-up" team meetings, and the sit-down management meetings weren't much better – but without them licensing the WW game lines to us, Onyx Path would have had a very, very, tough time starting as a TTRPG publisher.
That gave us the boost of awareness and continuity with the old WW community that allowed us to build Onyx up and experiment on game-lines and business options that has enabled us to keep growing. So, yeah, I am grateful for that. And honestly, even with these great WW licenses, there are still many struggles that we've surmounted.
Contrary to some belief, and something that some other companies are learning, having a well-known and much loved TTRPG gameline is not a license to print money. Although good online gaming representation helps a lot, these days!
I used those bullet points to answer a few of the other questions, too, like "Why isn't White Wolf doing more books themselves?" and "Did Onyx Path lose the White Wolf license? I see all these other companies involved!".
A fair bit of the confusion, once you get past the corporate buy-outs and license definitions is just that White Wolf now isn't functioning like we did in the first White Wolf. Which is really good, because back then, we were just making stuff up as we went along!
Now, for some quick notes from our Monday Meeting today.
First, Eddy Webb let us in on his iThrive retreat and "think tank" that he attended at the end of last week. Eddy shared a lot of notes on how to professionals and academics are viewing TTRPGs as learning, teaching, and therapeutic tools. Like I said at the meeting, it is really fascinating to hear analysis and data that confirms a lot of the ways we've seen kids and teenagers use games to help themselves.
Good stuff, and perhaps I can convince Eddy to put together a more in-depth blog sometime in the future, or even devote an episode of the Onyx Pathcast to the topic.
My notes from the meeting tell me that this Friday's Pathcast is slated to be an phantasmagorical interview with the Master of Mage: The Ascension, Satyr Phil Brucato himself. With M20 Gods and Monsters and M20 Book of the Fallen handed off into the production process, this is a great time to delve deep into what Satyr Phil was thinking and went through to create those projects.
Last week's Pathcast was an amazing deep-dive into the creation of Beckett's Jyhad Diary, and many other things Vampire as well, with the Terrifically Terrifying Trio adding both insight and insanity to the exploration. They have stated quite clearly that it was their best look into a specific book EVAH, so it's well worth a listen on PodBean or on your favorite podcast venue: https://onyxpathcast.podbean.com/
Impish Ian Watson, our Community Manager, talked a bit about the LA By Night streaming V5 Chronicle from Geek & Sundry, and how at one time in the chat there were something like close to 10,000 folks chatting. Yes, that is a very good thing, even if you don't follow "actual play" streaming. That's a lot of potential players excited about WoD, many for the first time. Plus, I hear they did a fantastic job evoking the World of Darkness and V5.
Finally, thanks to all of you who have been taking advantage of this week's huge sale at DriveThruRPG.com, it has been a stunning success, and runs until Thursday morning here in the US. In case you have somehow missed it. Then, as soon as it stops, DTRPG is running the same deal, but for Vampire: The Requiem, Werewolf: The Forsaken, and Mage: The Awakening PDFs, all part of the Chronicles of Darkness. More info below.
So many things are happening all over, and yet, ultimately, we are so thrilled to be creating the projects that provide the impetus for so much of all that. It's what we do, we make worlds, in fact:
Many Worlds, One Path!
BLURBS!
KICKSTARTER:
The Dystopia Rising: Evolution Kickstarter funded in less than a day, and two sections of the Threat Guide companion PDF Stretch Goal have been added, which is a first-person guide with mechanics to the various threats facing survivors in the DR:E world, and we have opened up a Community Content site for the game! Now we're staggering towards a fiery Jumpstart!
Dystopia Rising: Evolution is powered by Onyx Path's Storypath system, and includes all the rules you need to play as a survivor in the post-apocalypse, including rules for creating characters for up to 24 different Strains, variations on humanity that survived the Fall. It also has details on the powers of faith and psionics, along with advice on running action-adventure stories, webs of personal intrigue, or procedural investigations. And, finally, dozens of antagonists, including a variety of zombies and raiders to use in your series.
Throughout this Kickstarter campaign, we will be posting complete previews of the Dystopia Rising: Evolution manuscript as backer-only updates. With one week to go, you can back now and get the text to find out what are the excitement is about!
ELECTRONIC GAMING: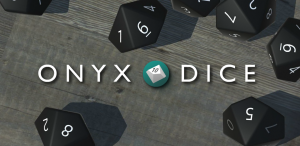 As we find ways to enable our community to more easily play our games, the Onyx Dice Rolling App is now live! Our dev team has been doing updates since we launched based on the excellent use-case comments by our community, and this thing is both rolling and rocking!
Here are the links for the Apple and Android versions:
http://theappstore.site/app/1296692067/onyx-dice
https://play.google.com/store/apps/details?id=com.onyxpathpublishing.onyxdice&hl=en
Three different screenshots, above.
ON AMAZON AND BARNES & NOBLE:
You can now read our fiction from the comfort and convenience of your Kindle (from Amazon) and Nook (from Barnes & Noble).
If you enjoy these or any other of our books, please help us by writing reviews on the site of the sales venue you bought it from. Reviews really, really help us with getting folks interested in our amazing fiction!
Our selection includes these fiction books:
OUR SALES PARTNERS:
We're working with Studio2 to get Pugmire out into stores, as well as to individuals through their online store. You can pick up the traditionally printed main book, the Screen, and the official Pugmire dice through our friends there!
https://studio2publishing.com/search?q=pugmire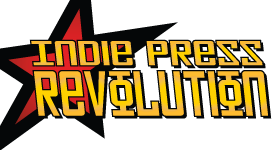 Looking for our Deluxe or Prestige Edition books? Try this link! http://www.indiepressrevolution.com/xcart/Onyx-Path-Publishing/
Here's the link to the press release we put out about how Onyx Path is now selling through Indie Press Revolution: http://theonyxpath.com/press-release-onyx-path-limited-editions-now-available-through-indie-press-revolution/
And you can now order Pugmire: the book, the screen, and the dice! http://www.indiepressrevolution.com/xcart/manufacturers.php?manufacturerid=296
DRIVETHRURPG.COM:
Ending this Thursday, DTRPG together with White Wolf and Onyx Path are having a one week massive 75% off sale on all Vampire: The Masquerade, Werewolf: The Apocalypse, and Mage: The Ascension PDFs!
AND, starting this Thursday morning, we are having a one week only 75% off sale on all Vampire: The Requiem, Werewolf: The Forsaken, and Mage: The Awakening PDFs!
This Wednesday we expand our blank journal offerings on our RedBubble site with Vampire: The Requiem blank journals!
CONVENTIONS!
From Fast Eddy Webb, we have these:
Monica Valentinelli will be a professional guest at Great Falls Gaming Convention in Montana the first week of October. http://gfgr.org/guests-of-honor/
Dixie Cochran will be at High Level Games Con in Atlantic City October 12-14, running a Women in Game Design panel, Eddy's RPG Developer Bootcamp, and possibly making a surprise appearance at another event!
---
And now, the new project status updates!
DEVELOPMENT STATUS FROM FAST EDDY WEBB (projects in bold have changed status since last week):

First Draft (The first phase of a project that is about the work being done by writers, not dev prep)
C20 Novel (Jackie Cassada) (Changeling: the Dreaming 20th Anniversary Edition)

M20 The Technocracy Reloaded (Mage: the Ascension 20th Anniversary Edition)
M20 Victorian Mage (Mage: the Ascension 20th Anniversary Edition)
Trinity Continuum: Aberrant core (Trinity Continuum: Aberrant)
Tales of Excellent Cats (Monarchies of Mau)
Scion Companion: Mysteries of the World (Scion 2nd Edition)
City of the Towered Tombs (Cavaliers of Mars)
Heirs to the Shogunate (Exalted 3rd Edition)
Witch-Queen of the Shadowed Citadel (Cavaliers of Mars)
Mummy: The Curse 2nd Edition core rulebook (Mummy: The Curse 2nd Edition)
Scion Ready Made Characters (Scion 2nd Edition)
Scion Jumpstart (Scion 2nd Edition)
Redlines
Deviant: The Renegades (Deviant: The Renegades)
Night Horrors: Nameless and Accursed (Mage: the Awakening Second Edition)
Second Draft
Tales of Good Dogs – Pugmire Fiction Anthology (Pugmire)
Oak, Ash, and Thorn: Changeling: The Lost 2nd Companion (Changeling: The Lost 2nd)

CofD Dark Eras 2

(Chronicles of Darkness)
V5 Chicago By Night (Vampire: The Masquerade)
Development
Hunter: the Vigil 2e core (Hunter: the Vigil 2nd Edition)

Fetch Quest (Pugmire)

CofD Contagion Chronicle

(Chronicles of Darkness)
Dystopia Rising: Evolution (Dystopia Rising: Evolution)
Night Horrors: Shunned by the Moon (Werewolf: The Forsaken 2nd Edition)
Adventures for Curious Cats (Monarchies of Mau)
M20 Book of the Fallen (Mage: the Ascension 20th Anniversary Edition)
Lunars: Fangs at the Gate (Exalted 3rd Edition)
Spilled Blood (Vampire: The Requiem 2nd Edition)
In Media Res (Trinity Continuum: Core)
Aeon Aexpansion (Trinity Continuum: Aeon)
WoD Ghost Hunters (World of Darkness)
C20 Players' Guide (

Changeling: the Dreaming 20th Anniversary Edition

)
Wr20 Book of Oblivion (Wraith: The Oblivion

20th Anniversary Edition

)
Manuscript Approval:
Signs of Sorcery (Mage: the Awakening Second Edition)
Editing:
Dog and Cat Ready Made Characters (Monarchies of Mau) (With Eddy)
Changeling: The Lost 2nd Jumpstart (Changeling: The Lost 2nd)
Post-Editing Development:
Scion: Hero (Scion 2nd Edition)
Trinity Continuum Core Rulebook (The Trinity Continuum)
Trinity Continuum: Aeon Rulebook (The Trinity Continuum)
Ex Novel 2 (Aaron Rosenberg) (Exalted 3rd Edition)

Exalted 3rd Novel by Matt Forbeck (Exalted 3rd Edition)
They Came From Beneath the Sea! Rulebook (TCFBtS!)
Indexing:
ART DIRECTION FROM MIRTHFUL MIKE:
In Art Direction
Dystopia Rising: Evolution – KS is going.

M20: Gods and Monsters – AD'd and Contracted.
Geist 2e

The Realm
Trinity Continuum (Aeon and Core) – AD'd and Contracted.
Ex3 Monthly Stuff
Ex3 Dragon Blooded – Finals coming in.
Chicago By Night – KS art sketches and finals coming in.
Pugmire Roll of Good Dogs and Cats
Marketing Stuff
In Layout
Trinity Core
Trinity Aeon
Proofing
Scion Hero – Putting in Neal's changes, updating font
PTC: Night Horrors: The Tormented – Corrections over to KT.

Scion Origin – Doing Neall's errata changes, and swapping out the font.
VtR: Guide to the Night
Lost 2e Screen – At WW for approval
Fetch Quest – Package design done
At Press
Monarchies of Mau – Printing. Dice and buttons printing.
Cavaliers of Mars – At Studio2.
Wraith 20th – Prepping the interior Deluxe files, cover design sent to printer.
Monarchies of Mau Screen – At Studio2.
Cavaliers of Mars Screen – At Studio2.
Wraith 20 Screen – Printing.
Scion Dice – At fulfillment shipper.
Cav Talent cards – PoD proof coming.
Requiem Journals – On Sale at RedBubble on Weds!
---
TODAY'S REASON TO CELEBRATE: In 1859 Joshua A. Norton declares himself "Norton I, Emperor of the United States." I mean, if you like WoD or CofD, They Came From Beneath the Sea!, Scion, or the Trinity Continuum…this guy was just the tip of the odd history iceberg that we draw on for all those settings.