Deja-Vu All Over Again [Monday Meeting Notes]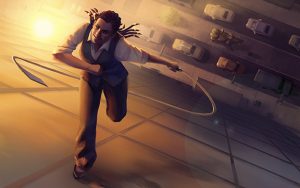 Well, maybe not deja-vu, but I'm looking at no real changes in our Production Updates this week and it seems like the same list as last week.
What we really have happening is that things are building up steam and we've been working behind the scenes to launch them big-time. Nothing we can announce, and mostly really not stuff that is all that exciting about the projects themselves. More like putting people and procedures into place to enable projects to rock on.
Mirthful Mike is working with three and possibly four other freelance layout designers and getting them up to speed on our formats and design needs so that his area can get more projects to a state both our community, and our good friends at the new White Wolf Publishing, can review. Rollickin' Rose is settling in to her new full-time role and reaching out to developers, writers, and editors, to lend her assistance in getting past whatever is blocking or slowing their freelance efforts.
In fact, she and I just had a great scheduling talk with Holden Shearer about the next books for Exalted 3rd Edition, and we have set down firm dates for text delivery of the next year's books that both we and the devs can live with and aim for.
And I spent last week doing Kickstarter fulfillment stuff like getting the V20 Beckett's Jyhad Diary Kickstarter BackerKit finished and approved (just need final BK go ahead and it'll go out), as well as interviewing the applicants for the freelance Extended Media gig – which went really well, thanks!
Of course, the Scion 2nd Edition Kickstarter is running into the second half of its Kickstarter campaign, and now has the 4th greatest number of backers of any Onyx Path KS, which is awesome! So in honor of that today, first, I'm sharing the new piece of the art at the top of this blog (Charging Heavenward by Kim Sokol) , and second I'm going to do a step by step look at how I designed one of the new pantheon symbols for Scion: Hero 2e.
I always start with whatever info the writer and/or developer can send my way with suggestions for the sorts of objects, symbols, colors, overall feelings, etc that would be appropriate for the pantheon and its symbol. Those creators have spent a lot of time researching and thinking about the pantheon, and I'm really coming in and reaping the benefit of their knowledge and hard work. The one thing I try and do in general is to avoid letting any one god's visuals dominate the symbol; it's a group thing, after all.
At the time, we were calling the pantheon the Manitouk or Algonquin Pantheon, and the first thing I did while reading the reference was Goggle as many images based on just the names as possible. I was looking for cultural and god-based imagery that went along with the notes I hade received from the writer. For some symbols I will do many more thumbnails, but I knew for this one I was going to do something with arrows as a framing device and the wampum belt as wraparound object. I also wanted to use some sort of vegetation in the piece in order to suggest the spiritual connection to nature.
In doing my research reading the sites I was checking for imagery, I discovered a connection between certain plants and the four directions in the cultures of that area, so I added those as background. I also kept running into dream catcher imagery, and at first I thought that to be a "fake" cultural connection brought in from different cultures as something to sell to folks looking for trinkets in modern stores. But further reading revealed that the Algonquin culture has a pretty good case to have been the first creators of dream catchers for the protection of their babies from evil spirits.
So I traded my original deerskin material in the center idea for a dream catcher.
Bear in mind that when it comes to composing the symbol, this is not the first time I did one of these, so I knew I'd be working with certain set aspects common to all of these pantheon symbols, like that they are basically symmetrical. Every "rule" about how they need to look is less a limitation and more something that helpfully cuts away the clutter of visual ideas to get to the ones that work.
Now, we get to the fun part: coloring! (Or colouring for impish Ian Watson and Matthew Dawkins).
Each of the drawn objects are on individual layers in Photoshop, and I actually do the coloring on a blank layer (or several), all below the line art layer which is set to Multiply. The coloring shows through, but the black lines of the line art remain the darkest element.
I was thinking that the shades of green of the plants and the different colors of the arrowheads would be the most colorful parts and would not be repeated as purely anywhere else in the symbol. One of the Goggle images I had researched showed a lot of different stones from the cultural area the pantheon was from in North America, and so our arrowheads here are colorfully accurate to that area.
Next, I put in the wampum belt, which was designed to wrap around the center area and provide another frame on top of the arrows.
Then I put in the bead pattern that would be created by colored beads in the real thing, but I did it flat and then hit the layer with a Photoshop filter to simulate the 3D beads.
I knew that one of the colors that would unite the whole symbol would be various browns, of wood and of leather, so I added in those colors to the belt.
The next stage might be hard to see at this size, but it was important to add shadows and highlights to the belt to give the "object" more of a solid feel. Unlike most of the symbols we do, Scion Pantheon symbols play off being real objects.
Now it is time for the dream catcher to come in on the top-most layers. Again, I'll start with showing you the base colors.
At this point, I was pretty sure that all we needed was some highlights and strong feather patterning to finish the piece.
Added the feather patterning and some additional stroke width around the outside edges and we were finished!
BLURBS!
KICKSTARTER!
The KS campaign for Scion 2nd Edition currently has 2701 backers and $219, 088 in pledges. We are thrilled with the response and are already using Stretch Goals to create a Scion 2e Companion, filled with additional pantheons, expanded or alternative rules, and other goodies, as well as a Scion 2e Fiction Anthology, and we'll be announcing lots of other awesomely exciting Stretch Goals that we've been saving for these final two weeks.
ON SALE!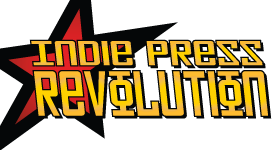 Looking for our Deluxe or Prestige Edition books? Here's the link to the press release we put out about how Onyx Path is now selling through Indie Press Revolution: http://theonyxpath.com/press-release-onyx-path-limited-editions-now-available-through-indie-press-revolution/
TILT! This Wednesday we will put on sale the Tilt Cards to go with the Chronicles of Darkness Condition Cards already on sale at DriveThruCards!
With a howl, W20 Kinfolk: A Breed Apart's Advance PDF is now on sale on DTRPG! Awooooo! http://www.drivethrurpg.com/product/194952/W20-Kinfolk-A-Breed-Apart
Born to Run
The Garou are born of two kinds: humans and wolves. These are their Kinfolk — those "of the blood." These special people — whether of two legs or four — carry in them the hope of the Garou: the promise of future generations. Although Garou are born to Kinfolk, nobody knows they're different until they undergo their First Change. Until such a blessed (or cursed) time, they are just like their more mundane Kin. Most live as humans, suffering the foibles of humanity, all the while hoping they're secretly special, that they harbor the wolf within. Even though that wolf will never howl for the majority of Kin, they've still got a vital role in the war, aiding the effort from behind the lines.
Kinfolk: A Breed Apart contains:
Overview of the Kinfolk, both kenning and callow, including some of the Fellowships founded by Kinfolk to aid the Garou cause — and to protect themselves from their cousins' Rage.
Character creation for playing Kinfolk, including new Skills, Backgrounds, Merits and Flaws, as well as special Kin rites, Gifts, and fetishes.
Guidelines for running Kinfolk chronicles, as well as in-depth information on the Kin-Fetches, the unique spirits used by Garou to watch over their distant cousins and warn the tribes if one of them should undergo the First Change.
NOTE: This is the Advance PDF version. A final PDF version and PoD versions will be available at a later date. If you have purchased this Advance PDF, you will be automatically updated to the final PDF and receive a link to enable you to purchase the PoD at a discount designed so that your total price matches our usual PDF and Print combo offer.
NOW the long awaited opportunity to own Mage: the Awakening 2nd Edition as a physical book is at last at hand! http://www.drivethrurpg.com/product/181754/Mage-the-Awakening-2nd-Edition
You are a mage, one of the Wise. You see, know, and explore what others can't imagine, from the depths of the human soul to the hidden corners of reality. Armed with your spells, driven by an addiction to Mysteries, you delve into the secrets of the world. Knowledge has a price, and the dangers are many.
This book contains:
The complete guide to playing a mage in the Chronicles of Darkness.
Reimagined Paths, Orders, and powers to create your Awakened characters and their allies, including an updated version of the most comprehensive free-form magic system in gaming.
Five example settings across the world, from Los Angeles to Salamanca, each with a central Mystery.
A brand-new look at all the strange places of the Fallen World, from the Lower Depths to the Emanation Realms, and what mages might find within.
Now available from DriveThruRPG in PDF: Mage: The Awakening Condition and Numina Cards.
Part of the new Mage: The Awakening 2nd Edition rules, Conditions add an additional layer of consequence and reward to certain actions in the Chronicles of Darkness.
Various things within the course of a game can cause Conditions. These include exceptional successes, supernatural abilities, and really any situation where the Storyteller thinks they can be used to heighten the drama of a game.
Also available in this deck are brand new Numina cards featuring these rules from the Mage: The Awakening 2nd Edition rulebook for ease of reference at the table.
On sale NOW from DTRPG: the Promethean Dark Eras chapter A Handful of Dust in PDF and PoD versions! http://www.drivethrurpg.com/product/178800/Dark-Eras-A-Handful-of-Dust-Promethean-the-Created
The Great Depression and the black blizzards of the 1930s turned the American Midwest into a wasteland. For the better part of a decade, thousands of people experienced deprivation and alienation right alongside the Created. They also clung to the faint promise of hope, that the rains would come and restore the land.
This is a single chapter from the larger work, Chronicles of Darkness: Dark Eras.
A Festival of Blades, the swashbuckling new Jumpstart advance PDF for Rose Bailey's Cavaliers of Mars available on DTRPG! http://www.drivethrurpg.com/product/191678/A-Festival-of-Blades-A-Cavaliers-of-Mars-Jumpstart
Live, fight, and love on Mars, a world of red death and strange mystery, a world of savagery and romance.
Includes: 
A complete adventure set in one of dying Mars' greatest remaining cities.
The innovative DEIMOS rules, for high-flying, swashbuckling adventure.
Four pre-generated player characters, ready to get into the heart of the action.
CONVENTIONS!
We're honored to once again be a sponsor for the Save VS Fear convention again this year. This is a convention this weekend, Oct 14-16, run by the Bodhana Group http://www.thebodhanagroup.org/ and the proceeds go towards their efforts in using tabletop RPGs as therapeutic tools for their clients and youth in the mid Pennsylvania area. Stop by if you can, I'm planning on being there at least one of the days and there are many Onyx Path gaming sessions planned including Pugmire.
Onyx Path will be at Mid Winter Con 2017 in January in the lovely city of Milwaukee. Come brave the cold wastes to game and cavort with us!
---
And now, the new project status updates!
DEVELOPMENT STATUS FROM ROLLICKING ROSE (projects in bold have changed status since last week):
First Draft (The first phase of a project that is about the work being done by writers, not dev prep)
Exalted 3rd Novel by Matt Forbeck (Exalted 3rd Edition)
CtL fiction anthology (Changeling: the Lost 2nd Edition)
BtP Building a Legend (Beast: the Primordial)
Trinity Continuum Core Rulebook (The Trinity Continuum)
Trinity Continuum: Aeon Rulebook (The Trinity Continuum)
M20 Gods and Monsters (Mage: the Ascension 20th Anniversary Edition)
BtP Player's Guide
V20 Dark Ages Jumpstart (Vampire: the Masquerade 20th Anniversary Edition)
M20 Cookbook (Mage: the Ascension 20th Anniversary Edition)
M20 Book of the Fallen (Mage: the Ascension 20th Anniversary Edition)
VtM Beckett's Jyhad Diary (Stretch Goal Content)
GtS Geist 2e core
VtR Half-Damned (Vampire: the Requiem 2nd Edition)

CtD C20 Anthology (Changeling: the Dreaming 20th Anniversary Edition)
Redlines
EX3 Jumpstart (Exalted 3rd Edition)
Scion: Origins (Scion 2nd Edition)
Scion: Hero (Scion 2nd Edition)
Second Draft
Arms of the Chosen (Exalted 3rd Edition)
The Realm (Exalted 3rd Edition)
Dragon-Blooded (Exalted 3rd Edition)
Cavaliers of Mars
Wraith: the Oblivion 20th Anniversary Edition
VtR A Thousand Years of Night (Vampire: the Requiem 2nd Edition)
Development
W20 Changing Ways (Werewolf: the Apocalypse 20th Anniversary Edition)
Changeling: the Lost 2nd Edition, featuring the Huntsmen Chronicle (Changeling: the Lost 2nd Edition)
Signs of Sorcery (Mage: the Awakening Second Edition)
SL The Wise and the Wicked (5e – Scarred Lands 2nd Edition)
BtP Mortal Remains (Beast: the Primordial)
SL Ring of Spiragos (Pathfinder – Scarred Lands 2nd Edition)
Ring of Spiragos (5e – Scarred Lands 2nd Edition)
SL Dagger of Spiragos (Pathfinder – Scarred Lands 2nd Edition)
Dagger of Spiragos (5e– Scarred Lands 2nd Edition)
Editing:
Post-Editing Development:
V20 Dark Ages Anthology (Vampire: the Masquerade 20th Anniversary Edition)
Changeling: the Dreaming 20th Anniversary Edition
Indexing:
Promethean: The Created 2nd Edition core book (Promethean: the Created 2nd Edition)
ART DIRECTION FROM MIRTHFUL MIKE:
In Art Direction
Dark Eras Companion
Beckett's Jyhad Diary
Mummy Novel
V20 Lore of the Bloodlines
SL Wise and Wicked Update
Prince's Gambit 
Beast Conquering Heroes
C20 
M20 Book of Secrets
W20 Pentex Employee Indoctrination Handbook
V20 Dark Ages Companion
Pugmire
In Layout
Necropolis Rio
CofD Hurt Locker
V20 DA Tome of Secrets
Beast Condition Cards
Proofing
Secrets of the Covenants
EX3 Charm Card PDFs – implementing errata.
Scarred Lands Players Guide 5E
DAV20 Cainite Conspiracies Fiction Anthology
Beast RMCs – awaiting further errata.
At Press
Dark Eras – Wrapping up printing, going to let backers know they have 48 hours for final addresses this week.
Ex 3 Screen – Finished at the Printer.
Ex 3 core book – From RichT: manufacturing continues. Expecting two bound samples with covers soon. Map is almost done being printed.
Dark Eras Screen – Finished at the Printer.
CofD Tilt Cards – On Sale this Wednesday!
Kinfolk  – Advance PDFs went on sale last week and we are gathering errata.
W20 Shattered Dreams – Out to backers and we're wrapping up the errata.
V20 Endless Ages – More news on this next week!
---
TODAY'S REASON TO DRINK: If you took a drink last week, take one this week and really roll with the deja-vu nature of this week.