Good News for Twitch Streamers!
Exalted, Pugmire, Vampire: The Masquerade, Werewolf: The Forsaken, World of Darkness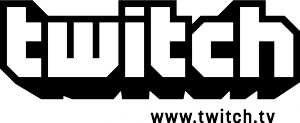 Many of our fans enjoy streaming their games on Twitch, or watching the streams of others. We've previously mentioned Geek & Sundry's No Survivors which was playing Pugmire, or the crew of LARPs: The Series Exaltwitch Exalted 3e game.
Unfortunately, since Twitch is largely focused on video games, options for categorizing a stream have often been limited to less-optimal solutions like "Dungeons & Dragons" or leaving the game field blank entirely, which makes it difficult to discover new streams or to follow your favorites.
Fortunately, we've worked with the fine people at Twitch to get some of our more popular games some categories of their own! The four new categories are:
If you've previously streamed a game covered above, please tag it properly in your archives so that others can more easily find it, and we can prove to Twitch that there's demand for more RPG categories!
If you're not a streamer but just like watching, consider hitting the Follow button at the top of those pages, so you can more easily see when one of your favorite games is being streamed.
What if you're streaming something that isn't covered above, like Mage: The Ascension, Geist: The Sin-Eaters, or Scion? For now, we recommend you make use of the World of Darkness game category as a default. It should make it easier for us to track your streams, and thus easier for us to use to help convince Twitch to add new game categories in the future.
Thanks, and we look forward to seeing you play!