How Is Onyx Pathing? [Monday Meeting Notes]
Figured that now would be a good time to take a look at how things are going with your favorite gaming company.
No, not them, I mean Onyx Path. Sheesh.
After all, we're near the end of the year – at least the part before everything gets holiday crazy – and next week we start our They Came From Beneath the Sea! Kickstarter.
So let's take advantage of the time period and have a little snapshot of where we are. We'll do more of a "Year That Was" thing in a later blog, I think. (This one is long enough as it is – yeesh!)

2018 was a challenging year, but one where we were able to catch up – finally! – on a lot of projects and start delivering some delayed ones…as well as delivering a bunch of Kickstarter projects earlier than estimated!
If you recall from MMN blogs in the past, I started Onyx Path with a three-part plan for the sorts of projects we would take on, so let me divide my comments based on that.
1- Our Wholly Owned Games:
This category is perhaps our timeliest right now, with both books for Scion 2nd Edition and the Trinity Continuum Core and Aeon all having delivered their KS backer PDFs and in various stages of prepping for their traditional print-runs.
This is very satisfying to be able to say, because as our KS backers know, a large part of the delay in getting these two lines to this point was needing to create a system for them that wouldn't fall apart at higher power play, and which, frankly, was designed with an eye towards the last couple of decades worth of how games are played.
And while still being a recognizable dice pool system for our fantastic fans of the first editions who kept these games alive all these years!
Just today, our old friend and long-time writer and developer Bruce Baugh posted a long and informative "review" of Storypath on his Facebook page and RPG.net, and I'm taking the liberty of posting some of his thoughts here:
I mean to say, if, on the other hand, you tell players that all active approaches are good – that every one solves some problems well and makes for entertaining drama in trying to solve ones it's not so great for – the choice moves from "should I risk it?" to "_how_ should I risk it?", because of course they're taking the kind of risk and get to decide how. Presuming here that players want to have an adventurous good time, the game's stepping up to point out the scenic attractions and give them a hand where the footing's tricky. I love it.
Or take a situation where the character's pursuing someone, using the Athletics skill. The Forceful character uses Might, running fast, bursting through barriers, maybe throwing things to bring down the pursued, and so on. The Finesse character uses Dexterity, perhaps engaging in impromptu (or prepared!) parkour and acrobatics. The Resilience character uses Stamina, and might look for shortcuts that involve kind of long falls, knowing they'll be able to take the blow, shake it off, and keep going. Every option is good, every option invites the player and Storyguide to look for opportunities to engage with the setting.
Meanwhile, as those two lines move to printing, we have Scarred Lands, which seems to be living up to its name. After a decent start, we had to go back to square one and reconsider how to publish this classic White Wolf-created D20 game after the death of Stewart Wieck, who was originally my partner in publishing it.
I'm glad to say that we indeed have a plan for how to "reactivate" Scarred Lands and you can look for a Kickstarter for the 5e version of the famous Creature Collection early next year. We're teaming up with a brand new design studio to bring you a gorgeous and exciting new version of SL's classic monster manual as the start of more Scarred Lands greatness.
If you're looking for a Scarred Lands actual play, Travis Legge runs one on Twitch:
They play Mondays from 2-4 PM CST at twitch.tv/plasticageplays and archive episodes on YouTube at https://www.youtube.com/watch?v=SzVwM7FjhlU&list=PLmiXCaSrrCIjmCJQQ7oLwLNahmDbdn_2J and release it in podcast form via anchor at https://anchor.fm/mythsandmatchmakers

And for the fourth of our Onyx-owned projects, the aforementioned They Came From Beneath the Sea! Kickstarter emerges from the waves next week on December 18th. Here's a link to the teaser trailer, created by film legend Larry Blamire (Thanks, Larry!) and we'll  be revealing an Actual Play vid later this week across our social media:
Matthew and I will go into some more detail on what led up to this most unusual tabletop RPG next week!
We have some possible new game ideas percolating away right now, but I'm not in too much of a hurry to launch a new one right away, there are still great expansions and ideas to explore for the ones we already have!

#2- Creator-owned partner games:
Headed up by Cavaliers of Mars and Realms of Pugmire (which includes Pugmire, Monarchies of Mau, FetchQuest, and the upcoming Pirates of Pugmire).
These are different than a straight-up license, in that the creators are generally deeply involved with the project. Often they do a large percentage of the writing, or bring in teams they run for it. Depending on how we conceptualize the deal, they may have a lot of input on the art or just work on the concepts and let our art and layout folks do the voodoo that they do so well.
Scarred Lands was originally structured far more like this.
So, basically, I look for creative partners that have a very strong vision for the game world, and who I like and want to work with. From there, if the game line exists in the main book and some Stretch Goals, that's cool. We made the thing and with the magic of the eternal shelf on DTRPG, that's all it needs to be a success in my thinking.
If the line keeps gathering interest, we'll try out more projects if the creator is cool with that. That's the key, we don't do anything if they aren't OK with it.
For Cavaliers of Mars, we have just got the books selling into stores, and we're going to see how things go. If you haven't heard Rose talk about Cavs on the Onyx Pathcast interview that went live last Friday, it's a great listen, and she gives advice on how to get started with Cavs as a bonus!
Here is the link to that: https://onyxpathcast.podbean.com/e/episode-29-rose-on-mars/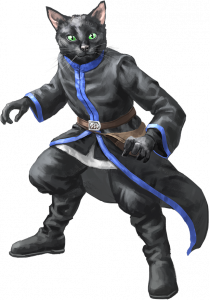 Realms of Pugmire is the umbrella brand for Pugmire and Monarchies of Mau projects, and we still have a wide range of projects that came out of both Kickstarters. Here's Eddy interviewed at PAX Unplugged by Gamerati: https://twitter.com/gamerati/status/1070095836233646081

I currently have two creators talking to me about teaming up for their projects, and again, I'm pretty good with our current slate here, but if the opportunity suggests itself I am open to adding more.

#3- Licensed games:
Which of course start with our WW-owned World of Darkness, Chronicles of Darkness, and Exalted gamelines, but which also include Dystopia Rising: Evolution, and Legendlore.
No doubt about it, this has been a challenging year with our White Wolf licenses. To give you an idea of the complexity, Matthew's oversight is primarily "just" the WoD projects, and Dixie covers CofD and Exalted. Eddy covers all the rest, with Matt overseeing a bunch of our fiction projects.

The transition to Vampire: The Masquerade 5th Edition, and getting Mage, Wraith, and Changeling 20th projects to final stages at the same time was a huge effort, but seeing the success of the V5 Chicago By Night Kickstarter has justified it. We felt it to be important for Onyx Path to be able to show what we could do with V5 books, as we had a few pundits insist we could only do "old" Vampire.
Chicago By Night put the stake in that!
We're moving along really well on Exalted 3rd projects as well, with Dragon-Blooded looking to release its Backer PDF several months before estimate, and Lunars looking good for having its complete text ready for an early 2019 Kickstarter. Meanwhile, there have been monthly PDF releases all year, and smaller EX3 books working their way through the production progress list.
I can't say enough good things about the entire EX3 creative team, and I've just been impressed as hell with co-developers Robert Vance and Eric Minton. They work with their writing teams and with Dixie to maintain their vision for the line while incorporating the creativity of the team.
The Chronicles of Darkness game lines continue to come on line in terms getting their projects finished up in reasonable time frames, and Dixie is still working with the creative teams to emphasize their strengths, and bolster the areas that give them trouble. We've had some real movement VtR2, and the Night Horrors books, and then Mage2 is getting back on track as well.
As you can see in the project progress list below, we have some fantastic WW game line projects already rolling into next year, and a bunch of pitches at WW we are waiting to hear back on.
We ran the Dystopia Rising: Evolution Kickstarter this last year, and it was enough to seed several added projects as Stretch Goals to the line. I don't think we actually reached as many of DR's fans as we could have, judging by the comments we've received after the KS was done, so it will be interesting to see how sales go once it is in stores.
We picked up this license for a few reasons. First, DR's top folk, Michael and Ashley, are extremely smart and creative folks who have innovated a lot in the LARP area, and we like people who can teach us stuff. Second, a new kind of zombie mythos that we, the horror "experts" hadn't had a chance to play with.
Third: zombies meet Mad Max. Love that woohoo concept. Finally, and really most importantly, it gave us a chance to try the Storypath System in a world that was both grittier and more horrific than baseline Scion or Trinity Continuum. This was really important, and from I've heard it works really well for this sort of genre.
For Legendlore, well, apply what I've been saying about finding licenses that we can apply our aesthetics to, not visual aesthetics as we're flexible about those, but design and thematic ones. For now, I'll leave it at that, as the book has just appeared in the project process queue, and we'll say a lot more about it next year.

Will we be adding more licenses this year? Well, discussions continue on several properties, so we'll see. Basically, a license has to be either one that we feel we can create compelling worlds from, even if it is an already existing game, and that works well with our publishing model, or that pays us oodles of cash for very little work (riiiight, and if you find one of those, let me know!).

We're thrilled to be able to publish so many immersive worlds where players can find deep meaning in their game play. That's a testament to the amazing writing and visuals that take us to all these places, and to an in-house team that has filled-in, rejuvenated, cajoled, encouraged, and relentlessly supported our out-of-house creative teams.
Mighty Matt and Mirthful Mike, and our trio of Dixie, Matthew, and Eddy, have pushed, prodded, pleaded, and practically puked to get our vast array of projects finished with love and care this whole year, and their efforts are paying off big time as noted above!
In fact, you can listen to the Terrific Trio every Friday on the Onyx Pathcast and often get some clues as to where the projects they are responsible for are headed, and the sorts of challenges they surmount every week.
This Friday, they flash back to the conventions we attended a couple of weeks ago and tell each other about their favorite characters!
Truly, this post has been all about our:

Many Worlds, One Path!
BLURBS!
---
KICKSTARTER:
Next up, we're working on the Kickstarter for They Came From Beneath the Sea! (TCFBtS!), which has some very different additions to the Storypath mechanics we'll be explaining during the KS.  They take an excellent 50's action and investigation genre game and turn it to 11!
Check out the teaser above!
Looking to start on Dec 18th at 1pm EST but run it extra long into January!
ELECTRONIC GAMING: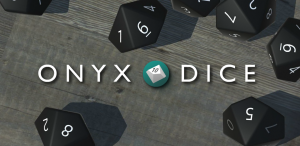 As we find ways to enable our community to more easily play our games, the Onyx Dice Rolling App is now live! Our dev team has been doing updates since we launched based on the excellent use-case comments by our community, and this thing is both rolling and rocking!
ON AMAZON AND BARNES & NOBLE:
You can now read our fiction from the comfort and convenience of your Kindle (from Amazon) and Nook (from Barnes & Noble).
If you enjoy these or any other of our books, please help us by writing reviews on the site of the sales venue you bought it from. Reviews really, really help us with getting folks interested in our amazing fiction!
Our selection includes these fiction books:
OUR SALES PARTNERS:
We're working with Studio2 to get Pugmire out into stores, as well as to individuals through their online store. You can pick up the traditionally printed main book, the Screen, and the official Pugmire dice through our friends there!
And we've added Prince's Gambit to our Studio2 catalog: https://studio2publishing.com/products/prince-s-gambit-card-game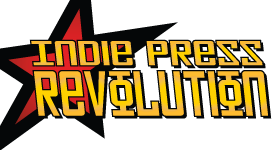 Looking for our Deluxe or Prestige Edition books? Try this link! http://www.indiepressrevolution.com/xcart/Onyx-Path-Publishing/
Here's the link to the press release we put out about how Onyx Path is now selling through Indie Press Revolution: http://theonyxpath.com/press-release-onyx-path-limited-editions-now-available-through-indie-press-revolution/
And you can now order Pugmire: the book, the screen, and the dice! http://www.indiepressrevolution.com/xcart/manufacturers.php?manufacturerid=296
DRIVETHRURPG.COM:
This week, in celebration of both Monarchies of Mau and Cavaliers of Mars being live for retailers in Studio2, we have new themed merchandise on our RedBubble store: postcards and mugs and all sorts of stuff!

CONVENTIONS
Start getting ready for our appearance at MidWinter this January in Milwaukee! So many demos, playtests, secret playtests, and Onyx Path Q&As you could plotz!
---
And now, the new project status updates!
DEVELOPMENT STATUS FROM FAST EDDY WEBB (projects in bold have changed status since last week):

First Draft (The first phase of a project that is about the work being done by writers, not dev prep)
C20 Novel (Jackie Cassada) (Changeling: the Dreaming 20th Anniversary Edition)
M20 The Technocracy Reloaded (Mage: the Ascension 20th Anniversary Edition)
M20 Victorian Mage (Mage: the Ascension 20th Anniversary Edition)
City of the Towered Tombs (Cavaliers of Mars)
Mummy: The Curse 2nd Edition core rulebook (Mummy: The Curse 2nd Edition)
Scion Jumpstart (Scion 2nd Edition)
Geist2e Fiction Anthology (Geist: The Sin-Eaters 2nd Edition)
Pirates of Pugmire (Realms of Pugmire)
Distant Worlds (Trinity Continuum: Aeon)
Dragon-Blooded Novella #1 (Exalted 3rd Edition)
Across the Eight Directions (Exalted 3rd Edition)
Exalted Essay Collection (Exalted)
Legendlore core book (Legendlore)
Creatures of the World Bestiary (Scion 2nd Edition)

Redlines
Deviant: The Renegades (Deviant: The Renegades)
Witch-Queen of the Shadowed Citadel (Cavaliers of Mars)
Scion Companion: Mysteries of the World (Scion 2nd Edition)
Memento Mori: the GtSE 2e Companion (Geist: The Sin-Eaters 2nd Edition)
Second Draft
Tales of Good Dogs – Pugmire Fiction Anthology (Pugmire)
Night Horrors: Nameless and Accursed (Mage: the Awakening Second Edition)
Heirs to the Shogunate (Exalted 3rd Edition)
Scion Ready Made Characters (Scion 2nd Edition)
Development
Hunter: the Vigil 2e core (Hunter: the Vigil 2nd Edition)
CofD Contagion Chronicle (Chronicles of Darkness)
Lunars: Fangs at the Gate (Exalted 3rd Edition)
WoD Ghost Hunters (World of Darkness)
Oak, Ash, and Thorn: Changeling: The Lost 2nd Companion (Changeling: The Lost 2nd)
CofD Dark Eras 2 (Chronicles of Darkness)
Manuscript Approval:
Wr20 Book of Oblivion (Wraith: The Oblivion 20th Anniversary Edition)
Trinity Continuum: Aberrant core (Trinity Continuum: Aberrant)
Editing:
Signs of Sorcery (Mage: the Awakening Second Edition)
Aeon Aexpansion (Trinity Continuum: Aeon)
Dystopia Rising: Evolution (Dystopia Rising: Evolution)
M20 Book of the Fallen (Mage: the Ascension 20th Anniversary Edition)
Adventures for Curious Cats (Monarchies of Mau)
In Media Res (Trinity Continuum: Core)
Tales of Excellent Cats (Monarchies of Mau)
V5 Chicago By Night (Vampire: The Masquerade)
Spilled Blood (Vampire: The Requiem 2nd Edition)
Night Horrors: Shunned by the Moon (Werewolf: The Forsaken 2nd Edition)
Post-Editing Development:
C20 Players' Guide (Changeling: the Dreaming 20th Anniversary Edition)
Indexing:
ART DIRECTION FROM MIRTHFUL MIKE:
In Art Direction
Dystopia Rising: Evolution – Finals coming in.
Geist 2e
The Realm 
Ex3 Monthly Stuff
Chicago By Night – Contracting next bits.
C20 Player's Guide – Still sketches and more sketches.
Aeon Aexpansion
They Came From Beneath the Sea! – KS prep.
EX3 Lunars – Sketches coming in, some finals already.
Signs of Sorcery
In Media Res
Marketing Stuff
In Layout
Ex3 Dragon Blooded – 2nd proof.
Ex Novel 2 (Aaron Rosenberg) 
Proofing
Scion Hero – Page XXs and then Indexing.
Scion Origin – Page XXs and then Indexing.
CtL2 Jumpstart – At WW for approval.
M20: Gods and Monsters – With Phil.

Pugmire Roll of Good Dogs and Cats
Trinity Core – Waiting for errata from Backer PDF.
Trinity Aeon – Waiting for errata from Backer PDF.
At Press
Wraith 20th – Waiting for new cover proof. Everything else good to go though.
Wraith 20 Screen – Printing.
Scion Dice – At Studio2.
Lost 2e Screen – Printing.
Scion Screen – Printing.
Changeling: The Lost 2e – Soon shipping from printer to shipper. PoD proof ordered.
Fetch Quest – Proof sent back to manufacturer, printing starting.
Exalted 3rd Novel – Prepping for release.
PtC Tormented – PoD proof ordered.
---
TODAY'S REASON TO CELEBRATE:
It's 7th Sea creator John Wick's birthday today. I'm sure he doesn't feel a day older than YARRR!