My Kind of Town, Chicago Is! [Monday Meeting Notes]
Chicago! By Night! What an evocative title that was in '91. We had seen nothing like it for any of our games. The web of vampire NPCs and their sheer variety could have been overwhelming, but instead it was fascinating. We wanted to keep reading and to learn as much as we could about them, and the vampire society they were enmeshed in.
The gorgeous Coterie Charts were, of course, that perfect bit of visual aid that we needed to refer to during reading – and even more importantly, during playing. Who is she? Do we know who she's connected to? Does she hate that guy we're sort of working for?
It added the context, the structure, that we had only been imagining based on the core book. Now we could see how the ideas fit together in one city.
My group was lucky as I had been given the text early in order to playtest and so I could do art and the logo for the book. We got to roam those streets on the lookout for Capone earlier than most, but we also didn't get to see Josh Timbrook's full collection of gorgeous and evocative character portraits, so it was interesting to see his depictions later on.
After over a decade of D&D, Chicago by Night was definitely the book that made me fall in love with Vampire: The Masquerade.
Which worked out OK.
Y'know?
Naturally, considering the above, when given the chance, we at Onyx Path pitched for a new version of Chicago By Night. Three times! We pitched it for V20, we "pitched" it during our plans for our new edition of VtM, and now, we pitched and are doing the Vampire: The Masquerade 5th Edition version!
Third time's the charm, or, I guess, the discipline.
The V5 Chicago By Night Kickstarter goes live at 12 noon Eastern US time tomorrow, Tuesday the 30th (if all goes well, and the many weird-ass things that can screw this up don't happen). This is a KS to create a beautiful traditionally printed version of the book that we will use as a springboard to get the books into stores.
Backers will get sections of the text of the book all through the Kickstarter, and I understand that our Kickstarter Concierge James Bell and Chicago developer Matthew Dawkins have cooked up a whole series of reveals for that info. Plus, they've been working on ways to incorporate backer input without slowing down the book's progress. We really want to get it out to backers and then into stores as fast as we can.
Certainly, more along the model of Cavaliers of Mars which was delivered a year early to backers, or Monarchies of Mau, on track to be shipped in November, some four months earlier than estimated.
Plus, the text we are revealing to backers is finished text, approved by White Wolf, and set to take a copy edit but then go right into layout. We know folks are concerned about changes to the text that has been previewed, and we're setting this up so that situation doesn't happen.
As for what those sections will contain, well, they'll present Chicago as it exists NOW in the World of Darkness, and we'll be continuing to follow Matthew's preference for writing that provides story-ideas and hooks in every paragraph. Locations that have explicit ideas for play attached to them, and we'll have Lore Sheets that build out the secrets of the Kindred of Chicago.
In fact, I'm really looking forward to our Chicago Lore Sheets providing that same feeling of "proof of concept", of a concrete structure, that the original CbyN did for VtM first edition.
And, then there's the Lasombra.
Their V5 clan write-up will be in there, as well as the shadowy revelation of their current status and plans within plans.  We're thrilled to be able to be the ones who reveal them to our community, and from what I've seen, you are going to be very pleased indeed.
So that's a huge milestone for us this week, and something we've been working feverishly on, but we have a few other things to point out that came up in our meeting today that are happening this week of spooky weeks.
V5 is not the only vampire game in town, as the Guide to the Night for Vampire: The Requiem 2e in Advance PDF form goes undead on DriveThruRPG on Halloween, along with our regularly scheduled Exalted 3rd monthly PDFs.
If we can do it this week, we'll also be delivering the Backer PDF for Matt Forbeck's long awaited Exalted 3rd novel to backers!
Before the month is done, you owe it to yourselves to check out the deadly discounts at the HalfoffWeen sale at IPR, and the Halloween sale at DTRPG. (See below in The Blurbs!)
Finally, if you missed last Friday's interview with Jason Carl, V5 producer and current marketing chap at White Wolf, this is a great week to hear all about the man who's an expert on both Vampire and wine. And a whoooole lot more as his interview with the Terrifying Trio on the Onyx Pathcast proves. Check that out here, or on your favorite podcast venue: https://onyxpathcast.podbean.com/e/episode-23-interview-with-another-vampire-jason-carl/ 
Coming up this week, our Dream Team goes into details on their Dream Games. You know, the projects they would most like to create if time, money, legalities, or common sense were not concerns!
Maybe they'll make some games we can publish, and add to our existing collection of:
Many Worlds, One Path!
BLURBS!
KICKSTARTER:
ELECTRONIC GAMING: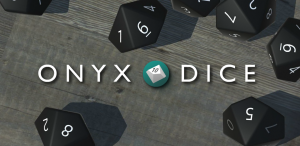 As we find ways to enable our community to more easily play our games, the Onyx Dice Rolling App is now live! Our dev team has been doing updates since we launched based on the excellent use-case comments by our community, and this thing is both rolling and rocking!
Here are the links for the Apple and Android versions:
http://theappstore.site/app/1296692067/onyx-dice
https://play.google.com/store/apps/details?id=com.onyxpathpublishing.onyxdice&hl=en
Three different screenshots, above.
And our latest, the dice for Werewolf: The Forsaken 2e:
ON AMAZON AND BARNES & NOBLE:
You can now read our fiction from the comfort and convenience of your Kindle (from Amazon) and Nook (from Barnes & Noble).
If you enjoy these or any other of our books, please help us by writing reviews on the site of the sales venue you bought it from. Reviews really, really help us with getting folks interested in our amazing fiction!
Our selection includes these fiction books:
OUR SALES PARTNERS:
We're working with Studio2 to get Pugmire out into stores, as well as to individuals through their online store. You can pick up the traditionally printed main book, the Screen, and the official Pugmire dice through our friends there!
https://studio2publishing.com/search?q=pugmire
And we've added Prince's Gambit to our Studio2 catalog: https://studio2publishing.com/products/prince-s-gambit-card-game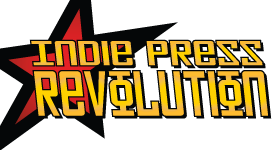 Looking for our Deluxe or Prestige Edition books? Try this link! http://www.indiepressrevolution.com/xcart/Onyx-Path-Publishing/
Here's the link to the press release we put out about how Onyx Path is now selling through Indie Press Revolution: http://theonyxpath.com/press-release-onyx-path-limited-editions-now-available-through-indie-press-revolution/
And you can now order Pugmire: the book, the screen, and the dice! http://www.indiepressrevolution.com/xcart/manufacturers.php?manufacturerid=296
DRIVETHRURPG.COM:
For the most horrific day of the year, this Wednesday, Halloween, we are releasing the Advance PDF for Vampire: The Requiem 2e Guide to the Night!
And we haven't forgotten our monthly Exalted PDF releases! They too will be coming out on DTRPG this Wednesday!
CONVENTIONS!
Matt, Monica, Bill, Crystal, and other Onyx Path writers and
developers will be at GameHoleCon in Madison, WI November 8th – 11th
running demos of Pugmire, Scarred Lands, and more!
https://www.gameholecon.com/
Rich, Lisa, Matt, Eddy, Dixie, Danielle, and other Onyx Path writers
and developers will be at PAX Unplugged in Philly, November 30th –
December 2nd running demos of Scion, Monarchies of Mau, Exalted, and
more!
http://unplugged.paxsite.com/
Start getting ready for our appearance at MidWinter this January in Milwaukee! So many demos, playtests, secret playtests, and Onyx Path Q&As you could plotz!
---
And now, the new project status updates!
DEVELOPMENT STATUS FROM FAST EDDY WEBB (projects in bold have changed status since last week):

First Draft (The first phase of a project that is about the work being done by writers, not dev prep)
C20 Novel (Jackie Cassada) (Changeling: the Dreaming 20th Anniversary Edition)

M20 The Technocracy Reloaded (Mage: the Ascension 20th Anniversary Edition)
M20 Victorian Mage (Mage: the Ascension 20th Anniversary Edition)
Tales of Excellent Cats (Monarchies of Mau)
City of the Towered Tombs (Cavaliers of Mars)
Mummy: The Curse 2nd Edition core rulebook (Mummy: The Curse 2nd Edition)
Scion Ready Made Characters (Scion 2nd Edition)
Scion Jumpstart (Scion 2nd Edition)
Geist2e Fiction Anthology (Geist: The Sin-Eaters 2nd Edition)
Memento Mori: the GtSE 2e Companion (Geist: The Sin-Eaters 2nd Edition)
Pirates of Pugmire (Realms of Pugmire)
Distant Worlds (Trinity Continuum: Aeon)
Redlines
Deviant: The Renegades (Deviant: The Renegades)
Night Horrors: Nameless and Accursed (Mage: the Awakening Second Edition)
Witch-Queen of the Shadowed Citadel (Cavaliers of Mars)
Heirs to the Shogunate (Exalted 3rd Edition)
Scion Companion: Mysteries of the World (Scion 2nd Edition)
Second Draft
Tales of Good Dogs – Pugmire Fiction Anthology (Pugmire)
Development
Hunter: the Vigil 2e core (Hunter: the Vigil 2nd Edition)

CofD Contagion Chronicle

(Chronicles of Darkness)
Night Horrors: Shunned by the Moon (Werewolf: The Forsaken 2nd Edition)
Lunars: Fangs at the Gate (Exalted 3rd Edition)
Spilled Blood (Vampire: The Requiem 2nd Edition)
WoD Ghost Hunters (World of Darkness)
Wr20 Book of Oblivion (Wraith: The Oblivion

20th Anniversary Edition

)
Trinity Continuum: Aberrant core (Trinity Continuum: Aberrant)
Oak, Ash, and Thorn: Changeling: The Lost 2nd Companion (Changeling: The Lost 2nd)

CofD Dark Eras 2

(Chronicles of Darkness)
Manuscript Approval:
V5 Chicago By Night (Vampire: The Masquerade)
Editing:
Signs of Sorcery (Mage: the Awakening Second Edition)
Aeon Aexpansion (Trinity Continuum: Aeon)
C20 Players' Guide (

Changeling: the Dreaming 20th Anniversary Edition

)
Dystopia Rising: Evolution (Dystopia Rising: Evolution)
M20 Book of the Fallen (Mage: the Ascension 20th Anniversary Edition)
Adventures for Curious Cats (Monarchies of Mau)
In Media Res (Trinity Continuum: Core)
Post-Editing Development:
Ex Novel 2 (Aaron Rosenberg) (Exalted 3rd Edition)
Indexing:
ART DIRECTION FROM MIRTHFUL MIKE:
In Art Direction
Dystopia Rising: Evolution –

Got the fulls contracted out and emails out to artists from the KS about doing some more.



Geist 2e

The Realm
Trinity Continuum (Aeon and Core) – Aeon sketches coming in.
Ex3 Monthly Stuff
Chicago By Night – Ready for KS.
Pugmire Roll of Good Dogs and Cats – Art contracted.
C20 Player's Guide – Sending out the last contracts and art notes.

Aeon Aexpansion
They Came From Beneath the Sea! – Getting more KS art since we have a little time.
Lost 2e Jumpstart – Art contracted.
EX3 Lunars – Getting KS art.
Signs of Sorcery – Awaiting updated art notes.
Marketing Stuff
In Layout
Trinity Core – Working.

Trinity Aeon – Inputting 2nd proof notes.
M20: Gods and Monsters – With Josh.
Proofing
Scion Hero – Backer PDF is out, errata coming in.

Scion Origin – Corrections are in.
Ex3 Dragon Blooded
CtL2 Jumpstart – Adding in corrections.

At Press
Monarchies of Mau and Screen – At Studio2. Dice and buttons shipping to Studio2.
Wraith 20th – Printing the Deluxe interior, proofing cover this week(??).
Wraith 20 Screen – Printing.
Scion Dice – At Studio2.
Lost 2e Screen – Off to printer.
Scion Screen – Off to printer.
Changeling: The Lost 2e – Printer getting started.
Fetch Quest – Files sent to printer.
Exalted 3rd Novel – Getting ready for backers.

PTC: Night Horrors: The Tormented – Prepping PDF files.
VtR: Guide to the Night – Advance PDF going on sale on DTRPG on Weds!
---
TODAY'S REASON TO CELEBRATE: Well, Halloween. Duh.