No Spring Skips Its Turn. [Monday Meeting Notes]
As our Changeling: The Lost 2nd Edition Kickstarter finishes up the Spring season, and we prepare to turn the KS site into the Summer motifs of our last seasonal change, I've gotta say that everyone's response to the new edition has been fantastic, and we're thrilled at the continuing momentum and the interest during this Spring week. Thanks to everyone who backed, and looking forward to the thoughts of those holding off until they see the last chapters coming tomorrow!
Is it weird to talk about Spring while we are in December holidays mode?
Nah, I don't think so, we're roleplayers after all, and used to imagining one thing while something else is going on. Plus, we have our holiday presents to look forward to! For my Christmas presents, the one I'm really looking forward to is the DVDs of the new Twin Peaks season. Certainly a precursor to the "dark secrets under the surface" settings we've all been enjoying for years, and I have danced around to avoid spoilers for what seems like a year now!
Feel free to share the present you're most looking forward to in the comments!
(He says, opening himself up to "Wraith20!" and "Scion2!" responses…)
Thanks everybody, for letting me use this space last week to wax nostalgic. This week, I'd like to go over our game book creation process (which is very close to any project's process, but specifically for game books) because we get questions about this all the time, and I hope we can link to this for when folks need to know. Satyr Phil Brucato did a run-down of this in his M20 Art of Mage book we recently released, and it is pretty darn accurate: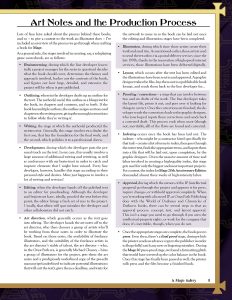 Satyr Phil sez: Lots of fans have asked about the process behind these books, and so – to give a context to the work an illustrator does – I've included an overview of the process we go through when crafting a book for Mage.

As a general rule, the stages involved in creating, say, a roleplaying game sourcebook, are as follows:

• Brainstorming, during which the line developer (essentially a project manager for the series in question) decides what the book should cover, determines the themes and approach involved, hashes out the contents of the book, and figures out how large, detailed, and extensive the project will be when it gets published. (RichT here: Satyr also has a group of folks he calls his "brain-trust" that he bounces ideas off of. Not every developer has a formal group like that, but many solicit input during this phase from colleagues and friends).

• Outlining, wherein the developer drafts up an outline for the text. The author(s) use(s) this outline as a blueprint for the book, its chapters and contents, and so forth. If the book has multiple authors, the outline assigns sections and chapters to the writing crew, giving them rough instructions to follow while they're writing it.

• Writing, the stage at which the author(s) produce(s) the written text. Generally, this stage involves two drafts: the first one, that lays the foundation for the final work, and the second, which polishes it to a professional sheen.

(RichT here: As you'll note below in our weekly project progress report, we break this phase into First Drafts, Redlines, and Second Drafts, as the writers are sending in drafts and the developer(s) are giving them back notes on what needs to change. Those notes are the Redlines, as they were originally written in red ink on the paper text pages).
• Development, during which the developer puts the personal touch on the text. In my case, this usually involves a large amount of additional writing and rewriting, as well as conferences with my brain-trust in order to catch and improve elements that I might have missed. Every line developer, however, handles this stage according to their personal style and desires. Mine just happens to involve a lot of writing and revision!

• Editing, when the developer hands off the polished text to an editor for proofreading. Although the developer and brain-trust have, ideally, proofed the text before this point, the editor brings a fresh set of eyes to the project. Usually, that editor will spot mistakes the developer and other collaborators did not catch.

• Art direction, which generally occurs as the text goes into editing. The developer hands the art notes off to the art director, who then chooses a group of artists who'll be working from those notes in order to illustrate the book. Based on those notes, the availability of freelance illustrators, and the suitability of the freelance artists in the art director's stable of talent, the art director – who, in the Onyx Path era, is generally Michael Chaney – hires a group of illustrators for the project, gets them the art notes and a prodigiously underlined copy of the pre-edit manuscript (underlined to indicate potential illustrations that will suit the text), gives them a deadline, and waits for the artwork to come in so the book can be laid out once the editing and illustration stages have been completed.

• Illustration, during which time those artists create their work and send it in. As mentioned earlier, those artists used to send their work in via a postal-delivery service; since the late 1990s, thanks to the innovation of high-speed internet services, those illustrations have been delivered digitally. (RichT here: Much like with the writing, illustration occurs in multiple phases; typically rough sketches, tight sketches and/or color sketches, and finished art. The art director, as well as some folks with special appropriate knowledge like the Creative Director or developer, review these phases and get comments back to the illustrators.)

• Layout, which occurs after the text has been edited and the illustrations have been sent in and approved. A graphic designer takes the files, lays them out in a publishable book format, (RichT here: and designs logos, page design elements, parchments, etc…) and sends them back to the line developer for…

• Proofing / corrections – a stage that can involve between two and six drafts of the work. The line developer takes the layout file, prints it out, and goes over it looking for things to correct. Once the corrections are finished, the developer sends the corrections back to the graphic designer, who (one hopes) inputs those corrections and sends back a corrected draft. This process ends when most (though not, inevitably, all) of the flaws are found and corrected.

• Indexing occurs once the book has been laid out. The indexer – who might be a contractor hired specifically for that task – creates a list of terms to index, then goes through the entire text, finds the appropriate terms, and inputs them into a file that will be laid out, upon completion, by the graphic designer. Given the massive amount of time and labor involved in creating a high-quality index, this stage gets used for only the biggest and most important projects. For context, the index for Mage 20th Anniversary Edition demanded almost three weeks of high-intensity labor.

• Approval, during which the owners of the IP (intellectual property) go through the project and approve it for press, require changes, or withhold approval completely. When you're working with a licensed IP, as Onyx Path Publishing does with the World of Darkness and Chronicles of Darkness books, (RichT here: And Exalted!) there can be several steps in an approval process: concept, text, and layout approval. This isn't a stage you need to go through if you own the intellectual-property rights, or work for the company that does; it's inevitable, though, when you do not.

• Once the appropriate stages are complete, the book goes to press. Even then, there's a final proof stage, during which the printer sends an advance copy to the publisher in order to (hopefully) catch any new or lingering mistakes. During the Mage 20 press-proof stage, we found a formatting glitch that would have screwed up the color balance in the book. Once this stage has finally been passed as well, the printer rolls press and the files become a finished book.

Finally, just a note about the DragonMeet meet-up that Eddy Webb, Dave Brookshaw, and Matthew Dawkins were able to do at the convention in London over last weekend. I've only heard scattered reports from them, but it sounds like there was a lot of good shop-talk about development best practices, upcoming projects like Deviant and They Came From Beneath the Sea!, and other projects we can't go into now.
With our Onyx Path creators spread out around the world, it is really hard to get that sort of sharing of experiences that really help creators formalize their work habits effectively, and expand their ideas, even with internet chat rooms and such. I expect to hear more from the guys about what they were able to go into, but if you're interested in some of it, here's a link to a Darker Days Podcast breakfast interview that the three of them participated in: http://podcast.darker-days.org/e/darkling-45-dragonmeet-2017/ Deviant, Contagion Chronicle, Mage 2nd, Pugmire, They Came From…, and even some V5 talk occurred, set to the delightful background music of their breakfast establishment.
Because, of course:
Many Worlds. One Path.
BLURBS!
KICKSTARTER:
A week and a half-ish left of our KS campaign!
Our story so far: We funded in about a day, and have already blown through 14 Stretch Goals! The goals include three novellas: Autumn, Winter, and Spring, an art budget increase, a CtL2 Jumpstart, a new virtual CtL2 dice set added to the Onyx Path Dice App, three new sections for the Kith and Kin book that we're calling the Book of Kiths, the first sections for the CtL2 Companion: Entitlements and Freeholds, and we added another 2 PDFs to our CtL 1st Edition PDF reward. With many more Stretch Goal rewards to come!
We've also revealed excerpts with notes from the developers, and three-quarters of the book text has been shown to backers so far.
Come along as the seasons change and we reveal the final chapters of the core book text to backers!
Next, our Trinity Continuum Kickstarter will start in early January!
ON SALE NOW: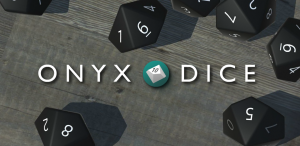 As we try and find ways to enable our community to more easily play our games, the Onyx Dice Rolling App is now live! Our dev team has been doing updates since we launched based on the excellent use-case comments by our community, and this thing is both rolling and rocking! Right now, they're working on implementing multi-dice and die previews in the store, after adding in a lot of requested upgrades and tweaks, which is going along nicely but is a ton of work. Here are the links for the Apple and Android versions:
http://theappstore.site/app/1296692067/onyx-dice
https://play.google.com/store/apps/details?id=com.onyxpathpublishing.onyxdice&hl=en
Three different screenshots, above.
(The Solar Anima special Dice)
ON AMAZON AND BARNES & NOBLE:
We're delighted to announce the opening of our ebook stores on Amazon and Barnes & Noble! You can now read our fiction from the comfort and convenience of your Kindle (from Amazon) and Nook (from Barnes & Noble). Our initial selection includes these fiction anthologies:
And here are six more fiction books:
Andand six more more:
And even more books are now on Amazon and the Nook store!:
OUR SALES PARTNERS:
We're working with Studio2 to get Pugmire out into stores, as well as to individuals through their online store. You can pick up the traditionally printed main book, the Screen, and the official Pugmire dice through our friends there!
https://studio2publishing.com/search?q=pugmire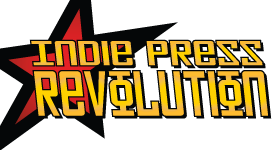 Looking for our Deluxe or Prestige Edition books? Here's the link to the press release we put out about how Onyx Path is now selling through Indie Press Revolution: http://theonyxpath.com/press-release-onyx-path-limited-editions-now-available-through-indie-press-revolution/
You can now order wave 2 of our Deluxe and Prestige print overrun books, including Deluxe Mage 20th Anniversary, and Deluxe V20 Dark Ages! And Screens…so many Screens!
And you can now order Pugmire: the book, the screen, and the dice! http://www.indiepressrevolution.com/xcart/manufacturers.php?manufacturerid=296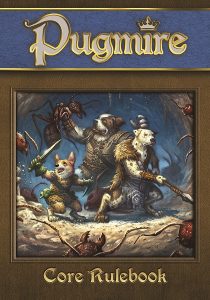 DRIVETHRURPG.COM:
The world of Pugmire comes alive in this full cast audio drama experience "Thank You, Darcy Cat" available Wednesday on DTRPG.com!
The police dogs have called Alistair Afghan to discuss the crimes of his valet, Darcy Cat. But this misunderstanding leads to the discovery of a deadly secret deep in the heart of Pugmire society. Will Alistair and Darcy be able to save Pugmire from this threat?
Created by Audioblivious Productions in conjunction with Pugsteady. Check out Audioblivious at https://www.audioblivious.com/!
We unveil Vampire: The Requiem 2e's Half-Damned as an Advance PDF on DTRPG.com!
http://www.drivethrurpg.com/product/227500/Half-Damned
I love her, she's family, but I don't love what she is.
– Antonio Ramírez, dhampir
This book includes: 
• An exploration of what it means to be one of the Half-Damned, dhampir, revenants or ghouls.
• Mechanics for creating Half-Damned characters.
• Information for creating and running chronicles using the various Half-Damned character types, both with vampires and alone.
• Information on Half-Damned antagonists for vampire chronicles.
Legacy of Lies, the V20 Dark Ages Jumpstart, goes undead in PDF and physical book PoD versions on DTRPG:
http://www.drivethrurpg.com/product/222956/Legacy-of-Lies-A-V20-Dark-Ages-Jumpstart
TWO PRINCES. BITTER RIVALS. AND A COTERIE CAUGHT BETWEEN THEM. 
Marcus Verus, the vampiric Prince of Chester, secretly prepares to go into torpor. Should his plans be made public, the Prince knows the wolves — both real and imagined — would launch an attack, threatening all within his domain.
That's where you come in.
Legacy of Lies includes:
Basic rules for players and Storytellers
Introduction to the Vampire: The Masquerade Dark Ages setting
Introductory adventure
Characters for players and Storytellers
Appearing on DriveThruRPG is the Advance PDF for Arms of the Chosen for Exalted 3rd Edition! http://www.drivethrurpg.com/product/226224/Arms-of-the-Chosen
Take up the panoply of legendary heroes and lost ages, and awaken the world-shaking might of their Evocations. Before the dawn of time, the Exalted wielded god-metal blades to cast down the makers of the universe. In an ancient epoch of forgotten glories, Creation's greatest artificers forged unimaginable wonders and miracle-machines.
Now, in the Age of Sorrows, kingdoms go to war over potent artifacts, scavenger princes risk everything to uncover relics of the past, and the Exalted forge great arms and armor on the anvil of legend. These treasures are yours to master.
Discover the mystical power of the five magical materials and the secrets of creating your own Evocations. Wield weapons of fabled might and don the armor of mythic heroes, making their puissance your own. Claim Creation's wonders: the miraculous tools of the Chosen, living automatons, flying machines, hearthstones, and more. And unleash the mighty warstriders, titanic god-engines of conquest and devastation, to once more shake Creation with their footfalls.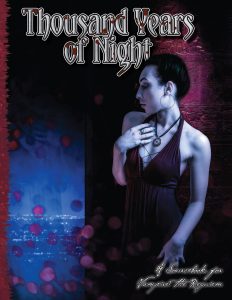 What dark secrets do the eldest vampires hold? Find out in Thousand Years of Night for Vampire: The Requiem! PDF and physical book PoD versions available on DriveThruRPG.com. http://www.drivethrurpg.com/product/214130/Thousand-Years-of-Night
You may think that with a multitude of people coming, going, dying and running away, we'd be tired, done, or ready to give up.
Instead, I find myself restless, looking for the next thing. 
There's always a next thing, and I for one am not yet ready to die.
– Elder Kincaid, Daeva Crone
This book includes:
• Detailed instructions on creating elder vampires, including how to base chronicles around them
• A look into the lives of elders, how they spend their nights, who they work with, and why including their roles in both their clans and covenants
• New Devotions, Merits, and Rituals for elder vampires
• The kinds of creatures that pose a threat to elder vampires, including Inamorata, Lamia, Sons of Phobos, a new elder conspiracy, and more!
Is a life of running and hiding a life worth living? We say yes. There's always something between the running and the hiding, and those moments of grace make it all worthwhile.
The Huntsmen Chronicle Anthology is a perfect companion piece to Changeling: The Lost, 2nd Edition. These stories spin tales of the Lost, of those abducted and enslaved by fairies. Those who escaped, but whose captors will stop at nothing to find them. These fairies summon forth the Huntsmen, primordial hunters who understand nothing but pursuit and capture. The Huntsmen are unstoppable monsters, and the Lost can only look to each other for respite, rare comfort, and rarer trust.
The Hedge has parted and you can get the Advance PDF of The Huntsmen Chronicle Fiction Anthology for Changeling: The Lost 2nd Edition at DTRPG.com! http://www.drivethrurpg.com/product/210042/The-Huntsmen-Chronicle-Anthology
A Land Where Legends Walk
Drawing enthusiastically on Greek mythology, the revised and re-imagined Scarred Lands nonetheless retains its place as a modern fantasy RPG setting. This is a world shaped by gods and monsters, and only the greatest of heroes can expect to be counted among them. The most populous continent of Scarn, Ghelspad, plays host to vast unexplored regions, hides unsolved riddles from ancient cultures, and taunts adventures with the promise of undiscovered riches hidden among the ruins of older civilizations.
Yet the myths of the Scarred Lands are relatively recent events. The effects of the Titanswar still ripple through the world, and the heroines and villains of many of these stories are part of living memory, if not still living.
The Award-Winning Fantasy Setting Returns
Scarred Lands has been a favorite fantasy setting since the release of the Creature Collection for the d20 System in 2000. In subsequent years, over 40 titles were published for Scarred Lands, making it one of the most fully supported fantasy RPG settings ever and the premiere product line of Sword & Sorcery Studios.
Available in both 5th Edition and Pathfinder compatible versions! PDF and PoD formats available NOW!
http://www.drivethrurpg.com/product/193014/Scarred-Lands-Players-Guide-Pathfinder
http://www.drivethrurpg.com/product/197803/Scarred-Lands-Players-Guide-OGL-5e
Heroes, Villains, and Others in Between! 
This tome is a revision of the original book by the same title, originally published for use with 3rd edition rules for the world's most popular roleplaying game. In this revised edition of The Wise & the Wicked, all the same characters have returned (and we've added some new ones, too!), for use with the Scarred Lands Player's Guide. 
Champions of Gods and Titans 
The Wise & the Wicked introduces a rogue's gallery of the Scarred Lands' movers and shakers, characters who carry out the will of the gods or the fallen titans. These non-player characters can be friends, enemies, or simply convenient resources for the player characters in your game.
Inside, find villains such as King Virduk of Calastia, the Black Dragon, along with his wife, the beautiful (and black-hearted) Queen Geleeda; the Grand Vizier to King Virduk, the wicked warrior-mage Anteas; and the sinister general of Virduk's northern armies, Archduke Traviak the Steel-Fisted. At the other end of the spectrum, meet the gracious Lady Ariniel, the Swan Knight, champion of Madriel; Kimer the Shatterer, bearer of the Earth Sword of Scarn and tenacious foe of the titanspawn of the north; and King Thain the Just, the Aleking, ruler of Burok Torn. And many others beside!
Here you'll find a fascinating compendium of characters from the Scarred Lands, but easily transported into campaigns set elsewhere. In addition, find multiple appendices full of new magic items and artifacts, class archetypes and prestige classes, new feats, new creatures and races, and more.
Available in Pathfinder and 5th Edition versions! PDF and PoD formats available NOW!
http://www.drivethrurpg.com/product/202523/The-Wise–the-Wicked-2nd-Edition-Pathfinder
http://www.drivethrurpg.com/product/204371/The-Wise–the-Wicked-2nd-Edition-5e-OGL
CONVENTIONS!
Planning ahead for 2018, we're heading back to Midwinter Game Convention in Milwaukee, January 11-14, where we're going to be bringing a big crew of many of your favorite Onyx Path designers and we'll be running demos and making some special announcements at the show!  http://midwintergamingconvention.com
---
And now, the new project status updates!
DEVELOPMENT STATUS FROM ROLLICKING ROSE (projects in bold have changed status since last week):

First Draft (The first phase of a project that is about the work being done by writers, not dev prep)
M20 Gods and Monsters (Mage: the Ascension 20th Anniversary Edition)
M20 Book of the Fallen (Mage: the Ascension 20th Anniversary Edition)

C20 Novel (Jackie Cassada) (Changeling: the Dreaming 20th Anniversary Edition)

Deviant: The Renegades (Deviant: The Renegades)
Redlines
Hunter: the Vigil 2e core (Hunter: the Vigil 2nd Edition)

They Came From Beneath the Sea! Rulebook (TCFBtS!)
Second Draft
WoD Ghost Hunters (World of Darkness)
Tales of Good Dogs – Pugmire Fiction Anthology (Pugmire)
Exalted 3rd Novel by Matt Forbeck (Exalted 3rd Edition)
Monarchies of Mau (Monarchies of Mau)
Development
Signs of Sorcery (Mage: the Awakening Second Edition)
SL Ring of Spiragos (Pathfinder – Scarred Lands 2nd Edition)
Ring of Spiragos (5e – Scarred Lands 2nd Edition)
Scion: Origin (Scion 2nd Edition)
Scion: Hero (Scion 2nd Edition)
Trinity Continuum Core Rulebook (The Trinity Continuum)
Trinity Continuum: Aeon Rulebook (The Trinity Continuum)
GtS Geist 2e core (Geist: the Sin-Eaters Second Edition)

Night Horrors: The Tormented

(Promethean: The Created 2nd Edition)
WW Manuscript Approval:
Editing:
Ex Novel 2 (Aaron Rosenberg) (Exalted 3rd Edition)
Pan's Guide for New Pioneers (Pugmire)
Kithbook Boggans (Changeling: the Dreaming 20th Anniversary Edition)
The Realm (Exalted 3rd Edition)
Post-Editing Development:
Changeling: the Lost 2nd Edition, featuring the Huntsmen Chronicle (Changeling: the Lost 2nd Edition)
Dragon-Blooded (Exalted 3rd Edition)
Indexing:
ART DIRECTION FROM MIRTHFUL MIKE:
In Art Direction
Cavaliers of Mars – New art getting assigned.

Ex3 Monthly Stuff

Scion Origins

Ring of Spiragos
Changeling: the Lost 2
Trinity Continuum – It's a goin'.
Pugmire – Vinsen's Tomb
Ex3 Dragon Blooded

Pugmire – Pan's Explorer's Guide (or whatever) – Sending notes for this over to Laubenstein, Syme, Loboyko, and Alida this week as soon as I finish going through them.
Marketing Stuff
In Layout
Pugmire/Scarred Lands Community Content – working on the logo.

Book of Freeholds – To Mark
DtD Enemy Action – Re-uploading some files to Josh
Pugmire Fetch Quest – Working on sample designs for more playtesting.
Proofing
Wraith 20 – Final layout proof to WW.
W20 Changing Ways – First proof.
Beast PG
At Press
Beckett Screen – Shipped to shipper.
Scarred Land PGs & Wise and the Wicked PF & 5e – To fulfillment shipper. PDF and PoD physical book versions on sale at DTRPG.

Changeling: the Dreaming 20th Anniversary Edition (Changeling: the Dreaming 20th Anniversary Edition) – Deluxe Edition cover and Screen in the works. Waiting for Deluxe cover and the Screen proofs.
Prince's Gambit – Print and Play version updated. Getting specs from printer.
M20 Cookbook – PoD proofs ordered.
CtL Huntsmen Chronicle Anthology  – Layout waiting for errata.
V20 Beckett's Jyhad Diary– Working on PoD files.
C20 Ready Made Characters – Ended Backer PDF errata gathering.
Ex 3 Arms of the Chosen – Ended Advance PDF errata gathering
Pugmire Artisan Cards – PoD proofs ordered.

Pugmire Shepherd Cards – PoD proofs ordered.
Pentex Indoctrination Manual – PDF out to backers last week, errata gathering.
---
TODAY'S REASON TO CELEBRATE: Wow, December already! The butt-end of the year with the sparkly lights and elves and stuff. It's a crazy time of the year, everybody is stressed and just nuts, and that's worth a bit of cheer, at least!