Now Available: Hundred Devils part 8 and more!
Exalted, Sales, Vampire: The Masquerade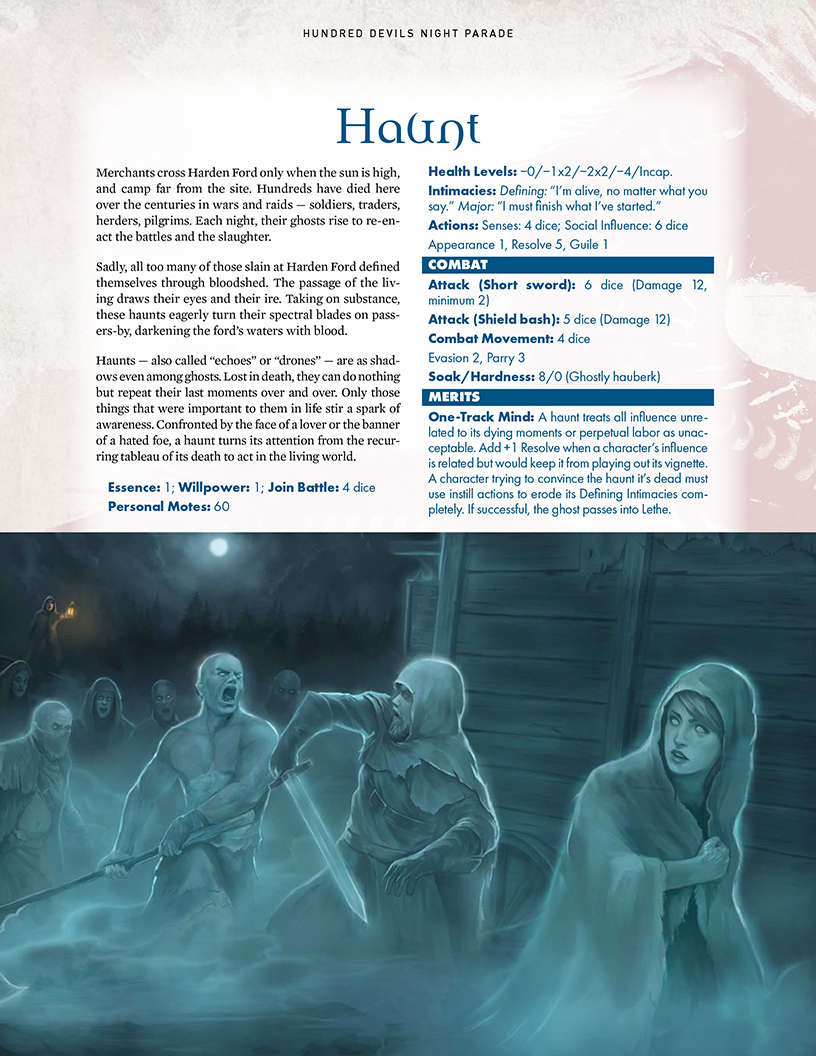 Now available from DriveThruRPG in PDF for Exalted: Hundred Devils Night Parade: Dune Swarm and Haunt!
From the frozen North to the burning South, and all directions in between, there are creatures that stalk Creation. Demons, spirits, monsters and even creatures who live alongside mankind are in every region.

In this collection you will find new foes, encounter old enemies, and learn the secrets of these denizens of Exalted 3rd Edition's wondrous world.

Hundred Devils Night Parade: Dune Swarm and Haunt

The flesh devouring Dune Swarm and the tormented Haunt are a great addition to your Exalted Game.
Riding the wave for Exalted fans, we've got a bunch of new Exalted merch in our RedBubble store. Act now, because today only RedBubble is offering 20% off everything with coupon code TIMEOFF:
In the past week, the Onyx Dice dicerolling app (available for iOS and Android) has had its biggest update yet! There's been tweaks to all elements of the UI, you can now preview every die type in the store, and you can use multiple die types per roll!
Storytellers Spotlight
The following community-created content has been added to the Storytellers Vault in the last week: