Wake Up and Smell the Mage2nd! [Monday Meeting Notes]
Just two weeks ago we released the PDF and PoD versions of Exalted 3rd Edition for sale and going "double platinum", and now this week we'll be release the Advance PDF for Mage: the Awakening 2nd Edition! New, improved, self-contained, and more mysterious magic and mysticism than ever before! What a month!
For those of you who might not know what I mean by "Advance PDF", that's the first PDF released to the public for sale on DriveThruRPG.com. It is not what we would consider the finished PDF, like it won't have hyperlinks or an index. It is however the stage where we encourage our amazingly dedicated community to read through and send us notes on any mistakes or unclear areas of the text (or strange places where we drop a line of text or hide it behind a sidebar or art), that sort of stuff.
A thousand eyes rather than a dozen, if you will.
We got this idea from our Kickstarted projects actually, because we'd promise the PDF before the printed version and when we first started getting notes back, we'd input a few changes. And with the next KS, we got a bunch more and input those. It really helped the books, so now we do it as a part of our book creation process. PDFs (whether Backer or Advance) are much easier to fix than printed books, obviously, so it makes sense to proceed this way.
Then, after we assemble the errata and input the changes, we create PoD or traditionally printed printer files that are a lot cleaner. And we use DTRPG's system to automatically update the Advance PDF into the final PDF with the corrections, index, hyperlinks, and bookmarks all in there. Folks who got the earlier PDF then automatically get the finished one in their DTRPG "library".
I really wish we had had this system back in the old White Wolf days. Those PgXX's? Gone.
(But of course, in those days, we had to wait for people's thoughts to come in through the physical mail, or through the nascent message boards.)
There are downsides to this process though.
Like, we can't do the index until the errata is input because we don't want to have messed up page numbers if text shifts with the changes, so doing things this way further extends how long it takes for the final PDF and the PoD (or Deluxe) book to go on sale. By at least a month and maybe more.
And from the point of view of Onyx Path as a business, there's some validity to the idea that releasing a book this way diminishing the marketing OOMPH that can lead to buying frenzies and huge numbers on the DTRPG metal tote boards. In fact, we have to deal with the fact that some folks think the Advance or Backer PDFs are the finals and think the project sucks because it "clearly was not finished before being released".
Right now, we're taking the risk of those downsides. Because we like having our community involved. We like having fewer errors in the final product.
Absolutely no project has ever been released in a perfect, no-errors, state. It's an axiom in publishing.
Seriously doesn't happen with books as big as ours.
But this process sure does hit a lot more errors than we could hit before.
So, check out Mage 2nd this Wednesday and let us know what you think. There will be a thread on our forums for errata, and if you have time, we'd love to have you contribute.
BLURBS!
ON SALE!
Here's the link to the press release we put out about how Onyx Path is now selling through Indie Press Revolution: http://theonyxpath.com/press-release-onyx-path-limited-editions-now-available-through-indie-press-revolution/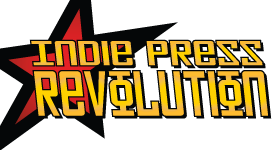 Coming this Wednesday out of mystery and wonder: Mage: the Awakening 2nd Edition! Advance PDF available Weds at DTRPG.com!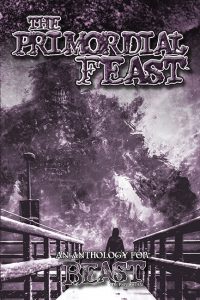 Some…things. Arise. The Primordial Feast fiction anthology for Beast: the Primordial is on sale at DriveThruRPG.com in PDF, ebook and PoD versions!
http://www.drivethrurpg.com/product/178807/The-Primordial-Feast-An-Anthology-for-Beast-the-Primordial
The world of the Chronicles of Darkness is a strange place… 
For the human masses, it is terrifying and brutal, full of monsters waiting to drink the blood and taste the flesh of those foolish enough to delve into forbidden corners.
For the Begotten, though, it is home, and those who transgress serve to feed the Horrors within.
The Primordial Feast contains nine new stories inspired by Beast: The Primordial.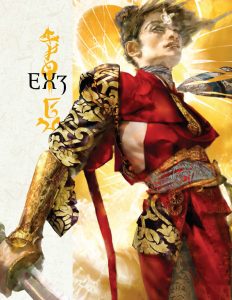 Children of the Unconquered Sun arise!
Exalted 3rd Edition in both PDF and PoD versions is now on sale at DriveThruRPG.com: http://www.drivethrurpg.com/product/162759/Exalted-3rd-Edition
This is your tale. This is Exalted. What legends will they tell of your deeds?
Exalted 3rd Edition depicts both a revitalized and expanded Creation, and the triumphant return of the Solar Exalted—but whether their rebirth will herald the salvation or destruction of the world, none can say. The system redesign takes the best parts of the previous editions and streamlines the mechanics for maximum playability.
Exalted 3rd Edition includes:
New Fiction – Read a new tale by original Exalted developer and author Geoff Grabowski.
New Artwork – See the Realm in a new light with stunning artwork by both new and classic Exalted artists working under the direction of Maria Cabardo.
Expanded Locales – Expand your campaigns with a detailed overview of the sprawling and decadent Second Age of Man. In addition to classic locales such as Chiaroscuro and Nexus, find many new locations not detailed in previous editions, from the treacherous intrigues of Port Calin to the proud warriors of the frigid plains and forests of Medo, held in check only by the iron hand of the Realm.
Intrigue and Mystery – Discover a revitalized Realm, still standing at the brink of civil war, but more dangerous than ever before; and the Lunar dominions which harry its borders, seeking redress for ancient crimes while pursuing modern ambitions.
Expanded Character Creation – Create and play Solar Exalted characters and compelling mortal heroes with more information and fleshed out details.
Combat System – Fight with a new cinematic combat engine, primed to deliver dynamic, exciting, and easily resolved battles between heroes, gods, and armies.
Charms – Explore a vibrant new Charm set encompassing both classic Solar powers from previous editions and all-new powers to shift the course of Creation.
…and much, much more!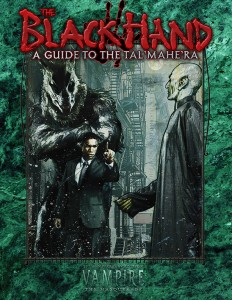 The Black Hand returns! V20 The Black Hand: Guide to the Tal'Mahe'Ra Advance PDF is available on DTRPG! http://www.drivethrurpg.com/product/179023/V20-The-Black-Hand-A-Guide-to-the-TalMaheRa
Beware the Beast: the Primordial PDFs and PoDs NOW on sale at DTRPG.com! http://www.drivethrurpg.com/product/162443/Beast-The-Primordial
You are a Beast, and you must feed. Your Hunger drives you, and your Hunger might damn you. Indulge too lightly and your Horror will take matters into its own hands, roaming the Primordial Dream for sustenance and awakening murderous hatred in spiritually weak individuals. Feed too deeply and too often, and you become sluggish, sacrificing the raw edge of Hunger for the languor of Satiety. You must decide how to grow your Legend – will you be the monster incarnate, the thing that all other monsters fear? Or are you doomed to die under a Hero's sword?
This book contains:
The complete guide to playing a Beast in Chronicles of Darkness
A game system designed for crossover with the other Chronicles of Darkness lines
A look at the Beasts and their broods all around the world, from Vancouver to Tokyo
Rules for Heroes, the deluded individuals who think that this is their story
The Chronicles of Darkness Core Rulebook looms out of the shadows, and is now on sale with PDF and PoD versions on DTRPG: http://www.drivethrurpg.com/product/168428/Chronicles-of-Darkness
Chronicles of Darkness RPG rulebook contains:
A guide to creating characters to explore a world of modern horror, from hopes and fears to psychic powers.
Dramatic rules for investigation, social manipulation, and bone-crunching violence.
Over a dozen monsters straight out of weird fiction and urban legend… plus complete rules for creating your own.
The God-Machine Chronicle, a massive collection of sample characters and techgnostic adventures.
Formerly titled nWoD Core Rulebook 2nd Edition.
CONVENTIONS!
Gen Con 2016 planning has started. We're starting to plan our booth demo schedule and our 2016-2017 Brochure and a Scion/Trinity/StoryPath brochure, too.
Here's a con Fast Eddy Webb will be attending! Talk to him about V20 and Pugmire and Sherlock Holmes and Oxford Commas:
MomoCon (

May 26-29, 2016

, Atlanta, GA)
Matt McFarland (2Ms) and Matt McElroy (3Ms) are guests at Marcon: http://marcon.org/ (May 6-8th). They'll be doing a "What's up with Onyx Path?" panel on Saturday the 7th. Some Onyx Path brochures and some Condition Cards will be given away.
---
And now, the new project status updates!
DEVELOPMENT STATUS FROM ROLLICKING ROSE (projects in bold have changed status since last week):
First Draft (The first phase of a project that is about the work being done by writers, not dev prep)
M20 Book of Secrets (Mage: the Ascension 20th Anniversary Edition)
Exalted 3rd Novel by Matt Forbeck (Exalted 3rd Edition)
CtL fiction anthology (Changeling: the Lost 2nd Edition)
Ring of Spiragos (Scarred Lands)
VtM Endless Ages fiction anthology (Vampire: the Masquerade 20th Anniversary Edition)
BtP Building a Legend (Beast: the Primordial)
Trinity Continuum Core Rulebook (The Trinity Continuum)
Trinity Continuum: Aeon Rulebook (The Trinity Continuum)
M20 Gods and Monsters (Mage: the Ascension 20th Anniversary Edition)
V20 Dark Ages Anthology (Vampire: the Masquerade 20th Anniversary Edition)
VtR A Thousand Years of Night (Vampire: the Requiem 2nd Edition)
Scion: Origins (Scion 2nd Edition)
Scion: Hero (Scion 2nd Edition)
BtP Mortal Remains (Beast: the Primordial)
BtP Player's Guide
Pugmire Core Book
Ring of Spiragos (5e)
Dagger of Spiragos (5e)
Redlines
Dagger of Spiragos – Pathfinder Version (Scarred Lands)
EX3 Quickstart (Exalted 3rd Edition)
Scarred Lands Player's Guide 5E: Ghelspad (Scarred Lands 2nd Edition)
Second Draft
Arms of the Chosen (Exalted 3rd Edition)
The Realm (Exalted 3rd Edition)
Dragon-Blooded (Exalted 3rd Edition)
Cavaliers of Mars
Changeling: the Dreaming 20th Anniversary Edition
Wraith: the Oblivion 20th Anniversary Edition
V20 Dark Ages Companion (Vampire 20th Dark Ages)
Development
W20 Changing Ways (Werewolf: the Apocalypse 20th Anniversary Edition)
Beast Ready Made Characters (Beast: the Primordial)
Changeling: the Lost 2nd Edition, featuring the Huntsmen Chronicle (Changeling: the Lost 2nd Edition)
W20 Pentex Employee Indoctrination Handbook (Werewolf: the Apocalypse 20th Anniversary Edition)
Signs of Sorcery (Mage: the Awakening Second Edition)
Night Horrors: Conquering Heroes (Beast: the Primordial)
SL Ring of Spiragos (Pathfinder – Scarred Lands 2nd Edition)

SL The Wise and the Wicked (5e – Scarred Lands 2nd Edition)
SL The Wise and the Wicked (Pathfinder – Scarred Lands 2nd Edition)
SL Dagger of Spiragos (Pathfinder – Scarred Lands 2nd Edition)
Editing
V20 DA Tome of Secrets (Vampire 20th Dark Ages)
MtC Mummy Novel (Mummy: the Curse)
V20 Lore of the Bloodlines (Vampire: the Masquerade 20th Anniversary Edition)
CofD Hurt Locker (Chronicles of Darkness)
Post-Editing Development:
Scarred Lands Player's Guide: Ghelspad – Pathfinder (Scarred Lands 2nd Edition)
The Prince's Gambit (Vampire: the Masquerade 20th Anniversary Edition)
Indexing:
ART DIRECTION FROM MIRTHFUL MIKE:
In Art Direction
W20 Shattered Dreams 
Scarred Lands PG
Dark Eras Companion
Necropolis Rio
W20 Kinfolk
EX3 Backer Charms – Finals in for WWP approval.
Beckett's Jyhad Diary
CofD Hurt Locker
Mummy Novel
V20 DA Tome of Secrets
In Layout
Promethean: the Created Second 

V20 Ready Made Characters
Secrets of the Covenants
Ex 3 Screen
V20 Black Hand 
Dark Eras – Prepping PoD files.
Ex 3 core book – From RichT: Prepping the actual deluxe traditionally printed files.
Proofing
WtF2 The Pack
V20 Ghouls – At WWP for approvals.
Curse of the Blue Nile – With Colin.
At Press
Beast Screen – At shipper.
Beast Prestige Edition
Special- projects on hold in the art and production area until an external factor is resolved
Wraith 20 – Art direction and layout can't go further until art notes come in, still being developed by Rich Dansky.
Pentex Employee Indoctrination Manual – Some added and amended text needs to come in.
---
TODAY'S REASON TO DRINK: First EX3, now Mage2nd! The Editions are editioning!