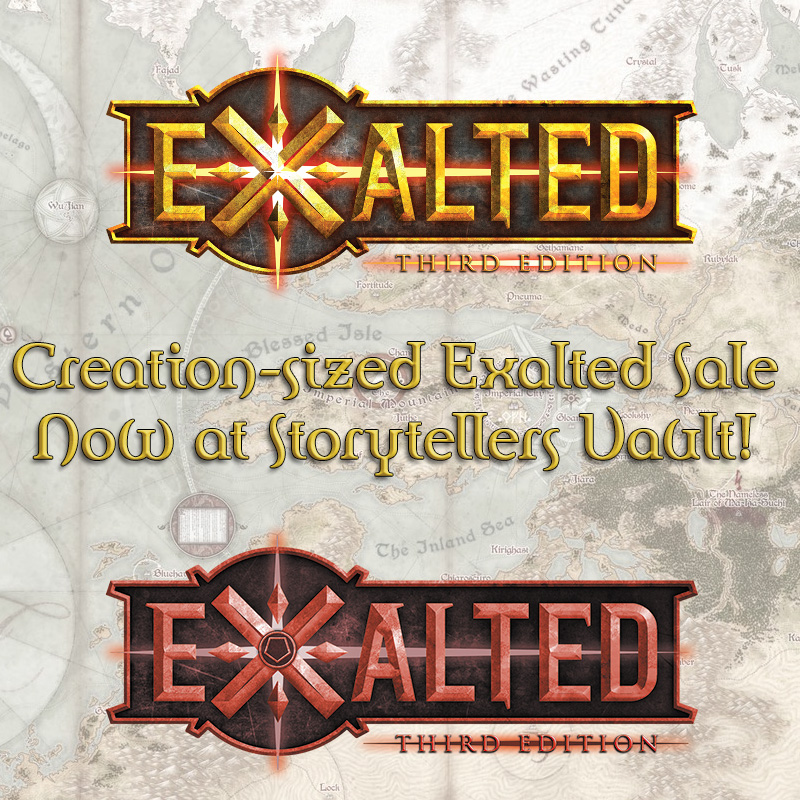 In our continuing mission to stave off boredom during the current SITUATION, we're partnering with White Wolf and Indie Press Revolution to give you a Creation-sized sale!
Get up to 75% off digital files (PDFs, ebooks, digital soundtracks) of every edition of Exalted via the Storytellers Vault until April 14. That's almost 200 products!
Also: Indie Press Revolution has taken 20% off the price of physical Exalted books and screens for the rest of the month. 25% off if you get both bundled together!