Welcome to a series of MMN blogs where I'll be looking at where we, Onyx Path, are with some of our methods of getting our projects out to you all. Seems to make sense here at the start of 2019.
Today, the topic is Kickstarters.
A little backstory:
Onyx Path ran our first Kickstarter for the V20 Companion in early 2012, the same year as we started publishing. Crowdfunding was a wild and wooly place back then, and KS was starting to be the "brand name" for the process.
I'd watched a few of our friends run campaigns, both successful and failed, and knew going into it that neither myself, who was running the whole thing, nor Justin, who was the developer of the book and as interested as I was in this new method of financing a project, really knew how it would turn out.
When I had put together Onyx Path as a publishing business, I hadn't considered crowd-funding, but Justin and I had heard enough from our Vampire community clamoring for the V20 Companion to be a matching Deluxe book to V20 to know that we should figure out how to do it in a Deluxe format. Kickstarter seemed a way to get the needed upfront money for the Deluxe treatment.
Otherwise, the V20 Companion would have been available as PDF and PoD versions on DTRPG only. We just didn't have the cash to pay the printer what they needed upfront to purchase all the Deluxe cover material, create embossing stamps, all that.
So, that's how it started, this wild and tumultuous affair with Kickstarter that we've had for seven years and 33 Kickstarter campaigns.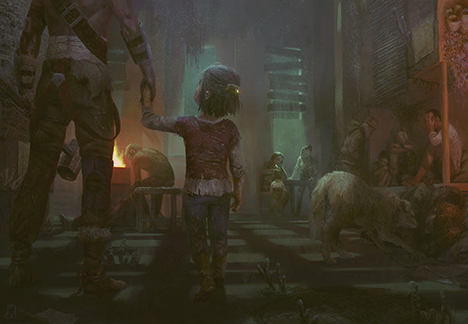 Here's where we are now:
I told you all that so I could tell you this. We started with a very simple need – to afford a deluxe cover – and every single KS we did taught us more and more about how to run a KS.
If you joined us along the way, there may have been a method we used that turned you off, or another that you thought was awesome. From our point of view, we were learning how to do it well. Stretch Goals, Rewards, Add-ons, voting for sections in the books, when to run it, how much text to have finished and how much to share. The list goes on of the elements we have tried to add with some degree of success or another.
Now, this year, our KSs mostly have a few elements in common, like we try and keep the Reward Tiers to a smallish number, we go live only after we have all the text we need finished, and we reveal that text in chunks during the Kickstarter.
Getting Projects Into Stores:
Unlike when we started, we're now doing most of our KSs with the stated goal of paying for a traditional print run that covers not just the backers' copies but also to print an amount that will go into stores via our sales partners at Studio2 and IPR (who are they? look below in the Blurbs! section).
We might still do some Deluxes along the way, don't worry, or some other special projects, but we're exploring this trad printing option right now.
This greatly increases our retail options, which is a good thing as it's another way for folks to get our games, and adds to the value of the Retailer Reward Tiers that have been a part of our KSs since the first couple of them.
Now Retailers can choose to wait and order the projects when they are made available through distribution channels, or they can opt in for pledging to the Retailer Reward Tier and get the copies earlier, with some bonus Screens and the Stretch Goal rewards they can sell or give away, and if they have polled their customers to get confirmed sales – those are books they don't need to worry about selling off their shelves.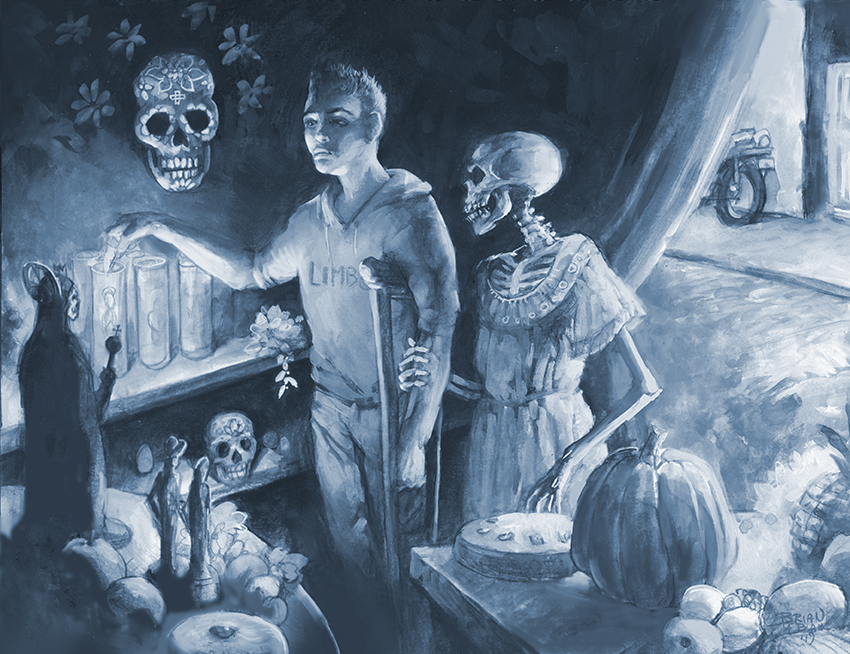 Getting Projects Out In a Timely Manner:
There's no question about it, we prioritized everything else over hitting the Kickstarter estimates. This wasn't because we didn't care about them, but because we cared more about the quality of the projects we were creating.
And, in fact, still do.
BUT, we've leveraged our experience and are making sure that our Kickstarter projects have completed text before we go live with the KS now, which eliminates a huge percentage of our timeliness issues while still allowing our creators the time they need to insure high quality writing and rules.
That means that we have a bit less flexibility in the sorts of Rewards and Stretch Goals that add to the KS'd project itself, but its a trade-off that is working out pretty well. And we still have Stretch Goals that build additional and Companion books, so those extra sections are still being created.
Since we've put the "No KS without complete text" rule into effect, we've delivered Monarchies of Mau, Cavaliers of Mars, and Changeling: The Lost 2nd Edition earlier than estimated, and things still look great for Fetch Quest and Dragon-Blooded. To name a couple close to shipping.
Now no doubt, we're still popping out projects that had troubled histories from before that methodology went into effect, so it did take us a while to get to this stage, but we're here now and it's working great.
Getting Projects to Backers (Kickstarter Shipping):
This is an ugly topic, I'm afraid. Don't let the kids see it.
The biggest negative aspect of a Kickstarter campaign, in terms of costs and time spent, is shipping the rewards out. Shipping costs are insane if you are shipping from the US to anywhere outside the US. We look for working partnerships with shippers around the world to offset some of those prices, and sometimes it works.
We have seen shipping costs on some projects as high as $50 an average to Canada, $64 on average to the EU, and $70 as a rest of the world average. Then there are customs fees on top of that. So, like I say, we keep looking for alternatives.
Plus, now we hear that USPS, who is often used as the middle-man by the big-name shippers, is raising their rates, so we'll need to deal with that.
We also have been through another round of getting quotes from fulfillment shippers, and trying to find ones that can be relied on and stay reliable (and that we can afford) has been, and may always be, an ongoing process.
Sorry, I know that just reading about these issues is a drag, but they are a very real challenge that we work on with each KS. We've tried the "tack the shipping price on after the KS" method, and that was received…poorly by the backers.
We also can't sidestep the whole thing and "eat the costs" or even a decent bite of them. We just aren't Amazon, for good or ill, and our volume of ship-out packages is not even close to being in the zone where a company can do that.
So, we keep on baking in the shipping costs as best as we can accurately estimate them with our fulfillment partners, and at least our backers can look at that and what they see is what they get.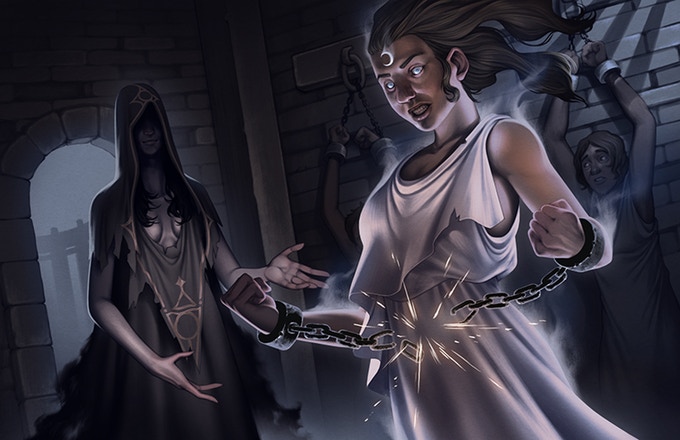 Getting Projects Kickstarted:
This is kind of a catch-all topic. First, there's the question of which projects we are KSing. What's the criteria? Well, new game line core books, to start. We want those in stores, and we want folks to find out about them, and Kickstarter does both of those things for us.
There are also the Deluxe Exalted "fatsplat" books, which we look at as a part of a series, the core CofD 2nd Edition books, and select WoD supplements. Doing the V5 Chicago By Night Kickstarter, for example, gave us that visibility I mentioned above, as well as a chance to let backers, and by extension the larger WoD community, a chance to see where we would be going with the text.
Basically, do we think the project would benefit more from being KS'd than not, and not all would.
Next in this topic, we have the way our KSs are now run thanks to our "Kickstarter Concierge" James Bell, who sets up all our KSs now, makes sure that they are run as we've agreed – and fun for our backers is a HUGE part of that – and then creates and runs the BackerKit back-end site after the KS is over.
Having a dedicated Kickstarter runner has made a huge difference in customer service, and as my list of Kickstarters that I ran keeps shrinking, I am so glad that I could pass on the responsibilities of handling our KSs to James.
I mentioned that James is also running our post-Kickstarter BackerKit sites, and BK has also been a huge help in the handling of our KSs. We now use them for every KS; they are just set up to make it so much easier to track all the rewards folks can pledge for and Add-on, and for us to get out to backers. More accurate for the backers, and faster for us: win/win.
Finally, we're trying a new thing this coming year, as even with James, we're hard-pressed to run all the Kickstarter campaigns we'd like to – that we think would be good for the projects we're making.
Our friends and Handiwork Games will be creating the Scarred Lands 5e Creature Collection and then running its Kickstarter on a new Onyx Path Publishing Kickstarter account. If this works out, we'll have more flexibility on which KSs happen when, and we'll look at how things go and maybe we'll have more of our projects KS'd by other folks.
Because even if we think we've got a really great system for our Kickstarters now, we still keep looking for ways to make them better. For us, for our community of backers, and for our:
Many Worlds, One Path!
BLURBS!
---
KICKSTARTER:
We finished up the They Came From Beneath the Sea! (TCFBtS!) KS last Thursday and those last 48 hours were amazing. I swear we added 200 backers, and finished up at 908 backers and over 200% funded. We were able to help fund several additional projects that will really help folks enjoy the game after they get through the main book. A smashing end to an experimental and excellent campaign.
Huge Thanks to everyone who contributed, and if you weren't able to during the campaign, you can still get in on it via BackerKit when that site goes up, and then when we release the book into stores and DTRPG!
NEXT UP! We'll be starting the Kickstarter for the Deluxe version of EX3's Lunars on February 12th – so don your beast forms and let loose a howl (or snarl or squawk or hiss) to let everyone know it's coming!

ONYX PATH MEDIA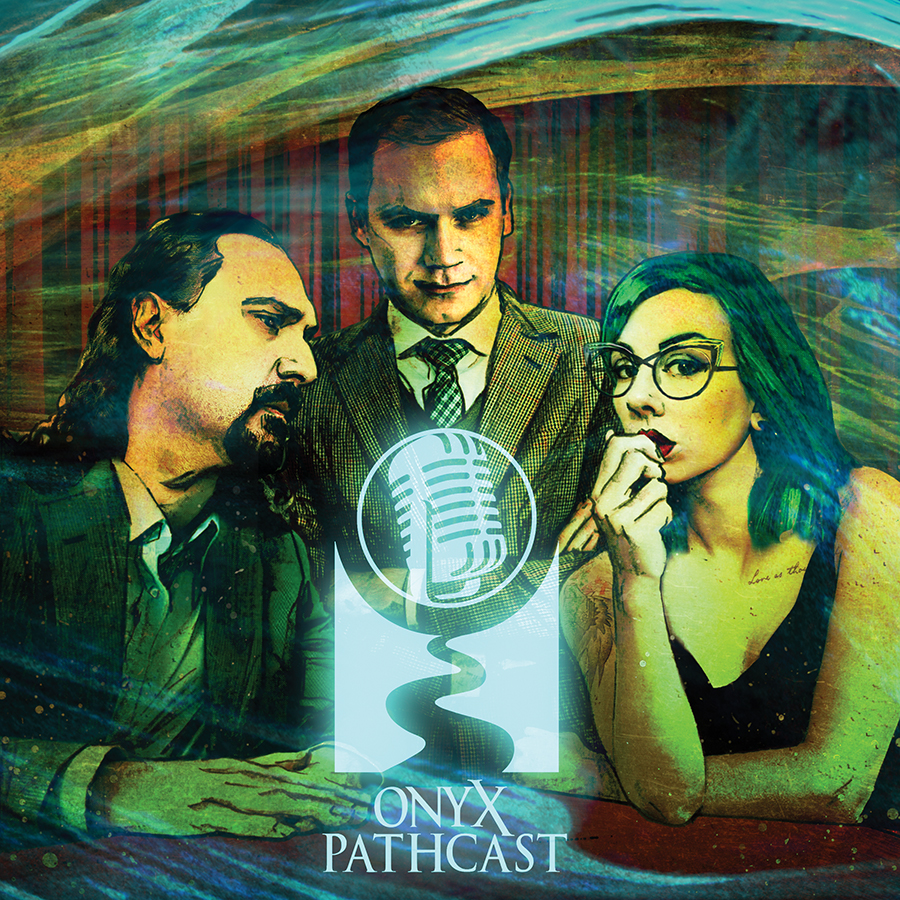 This Friday's Onyx Pathcast features a deep dive by the terribly terrific trio into the Maelstrom of Wraith: The Oblivion, with special looks at Orpheus and how it all comes together with Wraith20! https://onyxpathcast.podbean.com/
And Here's More Media About Our Worlds:
Last Friday our resident media man Matthew Dawkins got on YouTube and read the prologue for our popular Scarred Lands novel, Vigilant: Through Shadows and Dreams. Why did he embark upon this task? A couple of reasons! 1.) We want more people finding our fiction. 2.) We want to gauge your interest in our creating and releasing audio books of our fiction work! Please give the video a watch (https://youtu.be/SU1fgtGxSjw) or just download the mp3 if you want it to listen to as you drive or work out (https://www.drivethrufiction.com/product/265096/Vigilant-Through-Shadow-and-Dreams-Prologue). Both are free and we genuinely value your feedback on our embarking into audio books and readalongs!
So please let us know in the comments here if audio books of our work would be something you like us to offer!
Our good friends at Caffeinated Conquests are at it again with "I Was A Good Boy Today", the first part in their new Scion: Origin story! Please give it a watch if you want to watch some fun-loving roleplayers enjoy Scion: https://youtu.be/_S6IvpYSDFM
Speaking of Scion, the Scabby Rooster (so named after a sketchy fantasy tavern) is a superb Twitch channel who have just embarked upon a Scion story of their own, starting with character creation. Check them out and give them a follow! https://www.twitch.tv/scabbyrooster
The Story Told RPG Podcast is back too, this time with an interview with Matthew Dawkins regarding Wraith: The Oblivion 20th Anniversary Edition! This one is a real deep dive and it's timely, given the recent dispatch of the deluxe copies. Here's the interview http://thestorytold.libsyn.com/episode-19-wraith-the-oblivion-20th-anniversary-interview-with-matthew-dawkins and please check Wraith out on DriveThruRPG if you've not already done so!
Finally, the much-anticipated first part of Red Moon Roleplaying's campaign of They Came from Beneath the Sea! is now up on their channel! Terror at Make-out Point is a game of They Came From with a horrific, Lovecraftian edge, so if you're less into B-movies and more into creeping nastiness (complete with perfect editing, sound effects, and music), this is one to check out: https://youtu.be/Vjjan4hcqoM
ELECTRONIC GAMING: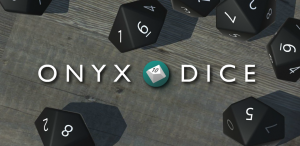 As we find ways to enable our community to more easily play our games, the Onyx Dice Rolling App is now live! Our dev team has been doing updates since we launched based on the excellent use-case comments by our community, and this thing is both rolling and rocking!
ON AMAZON AND BARNES & NOBLE:
You can now read our fiction from the comfort and convenience of your Kindle (from Amazon) and Nook (from Barnes & Noble).
If you enjoy these or any other of our books, please help us by writing reviews on the site of the sales venue you bought it from. Reviews really, really help us with getting folks interested in our amazing fiction!
Our selection includes these fiction books:





OUR SALES PARTNERS: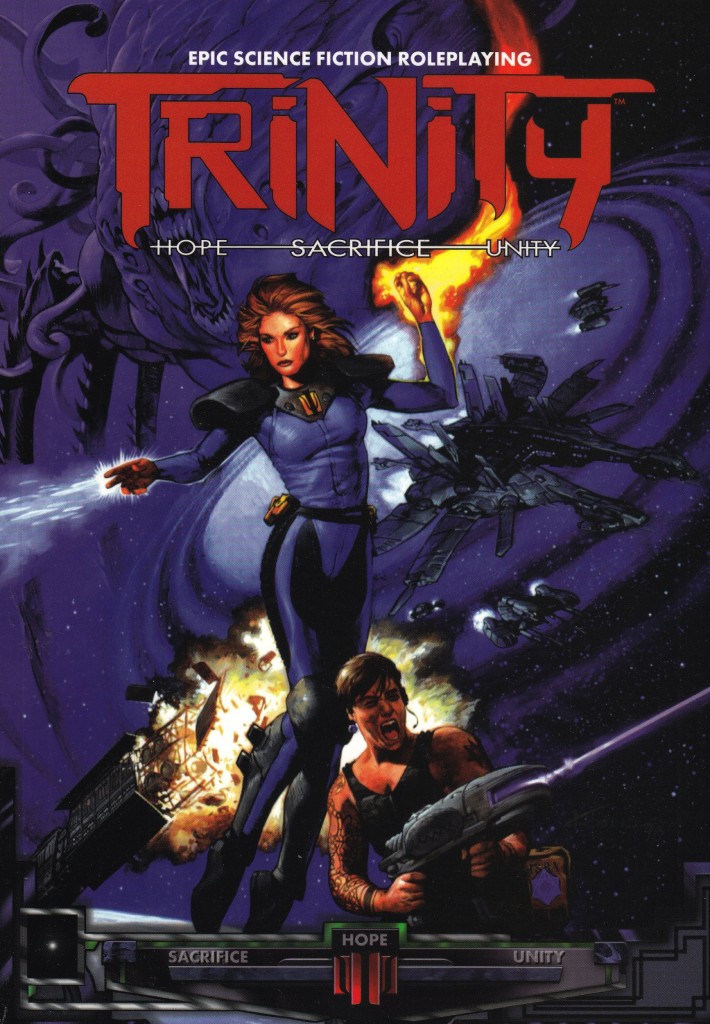 Running until Feb 3 is the Trinity (Aeon) 1e Bundle of Holding: https://bundleofholding.com/presents/Trinity1E and the Aberrant 1e Bundle of Holding: https://bundleofholding.com/presents/Aberrant
Check them out and get some amazing deals on the first edition PDFs (same as we have on DTRPG) and watch how the Bundles grow during the duration of the sale!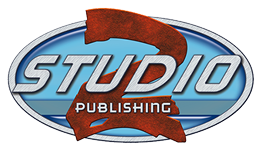 We're working with Studio2 to get Pugmire out into stores, as well as to individuals through their online store. You can pick up the traditionally printed main book, the Screen, and the official Pugmire dice through our friends there! https://studio2publishing.com/search?q=pugmire
We've added Prince's Gambit to our Studio2 catalog: https://studio2publishing.com/products/prince-s-gambit-card-game
Now, we've added Changeling: The Lost 2nd Edition products to Studio2's store! See them here: https://studio2publishing.com/collections/all-products/changeling-the-lost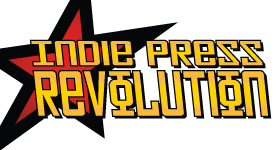 Looking for our Deluxe or Prestige Edition books? Try this link! http://www.indiepressrevolution.com/xcart/Onyx-Path-Publishing/
And you can now order Pugmire, Monarchies of Mau, Cavaliers of Mars, and Changeling: The Lost 2e! http://www.indiepressrevolution.com/xcart/manufacturers.php?manufacturerid=296
DRIVETHRURPG.COM: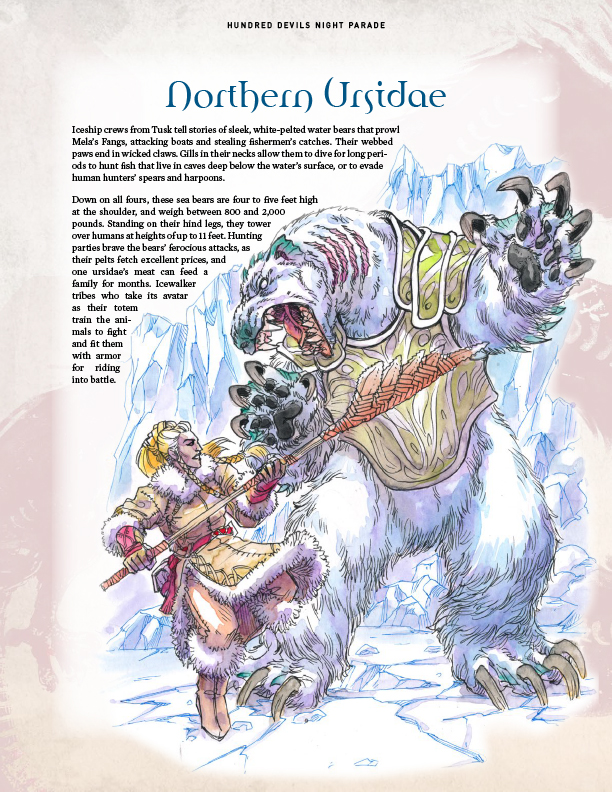 This Wednesday, we're offering our monthly EX3 PDFs of Northern Ursidae and the Forest Strider for Hundred Devils Night Parade, and Ninegala, Forge Goddess of Makelo for Adversaries of the Righteous on DTRPG!
We are also adding Monarchies of Mau templates this week to the Canis Minor community content site for Realms of Pugmire! Now, you can add all your cat-astrophically good ideas for Mau books to the site!
CONVENTIONS
New convention notices coming soon!
---
And now, the new project status updates!
DEVELOPMENT STATUS FROM FAST EDDY WEBB (projects in bold have changed status since last week):

First Draft (The first phase of a project that is about the work being done by writers, not dev prep)
M20 The Technocracy Reloaded (Mage: the Ascension 20th Anniversary Edition)
M20 Victorian Mage (Mage: the Ascension 20th Anniversary Edition)
City of the Towered Tombs (Cavaliers of Mars)
Mummy: The Curse 2nd Edition core rulebook (Mummy: The Curse 2nd Edition)
Geist2e Fiction Anthology (Geist: The Sin-Eaters 2nd Edition)
Distant Worlds (Trinity Continuum: Aeon)
Dragon-Blooded Novella #1 (Exalted 3rd Edition)
Across the Eight Directions (Exalted 3rd Edition)
Exalted Essay Collection (Exalted)
Legendlore core book (Legendlore)
Creatures of the World Bestiary (Scion 2nd Edition)
Chicago Folio/Dossier (Vampire: The Masquerade 5th Edition)
Let The Streets Run Red (Vampire: The Masquerade 5th Edition)
Kith and Kin (Changeling: The Lost 2e)
Scion: Demigod (Scion 2nd Edition)
TC: Aeon Ready Made Characters (Trinity Continuum: Aeon)
Trinity Continuum Jumpstart (Trinity Continuum Core)
TC: Aeon Jumpstart (Trinity Continuum: Aeon)
Redlines
Pirates of Pugmire (Realms of Pugmire)
Second Draft
Tales of Good Dogs – Pugmire Fiction Anthology (Pugmire)
Heirs to the Shogunate (Exalted 3rd Edition)
Scion Ready Made Characters (Scion 2nd Edition)
Witch-Queen of the Shadowed Citadel (Cavaliers of Mars)
Deviant: The Renegades (Deviant: The Renegades)
Scion Companion: Mysteries of the World (Scion 2nd Edition)
Memento Mori: the GtSE 2e Companion (Geist: The Sin-Eaters 2nd Edition)
Development
Hunter: the Vigil 2e core (Hunter: the Vigil 2nd Edition)
Lunars: Fangs at the Gate (Exalted 3rd Edition)
WoD Ghost Hunters (World of Darkness)
Oak, Ash, and Thorn: Changeling: The Lost 2nd Companion (Changeling: The Lost 2nd)
CofD Dark Eras 2 (Chronicles of Darkness)
Night Horrors: Nameless and Accursed (Mage: the Awakening Second Edition)
Manuscript Approval:
Trinity Continuum: Aberrant core (Trinity Continuum: Aberrant)
Scion Jumpstart (Scion 2nd Edition)
CofD Contagion Chronicle (Chronicles of Darkness)
Editing:
Aeon Aexpansion (Trinity Continuum: Aeon)
Dystopia Rising: Evolution (Dystopia Rising: Evolution)
M20 Book of the Fallen (Mage: the Ascension 20th Anniversary Edition)
Tales of Excellent Cats (Monarchies of Mau)
V5 Chicago By Night (Vampire: The Masquerade)
V5 Chicago By Night Screen (Vampire: The Masquerade)
Spilled Blood (Vampire: The Requiem 2nd Edition)
Wr20 Book of Oblivion (Wraith: The Oblivion 20th Anniversary Edition)
C20 Novel: Cup of Dreams (Changeling: the Dreaming 20th Anniversary Edition)
Post-Editing Development:
Signs of Sorcery (Mage: the Awakening Second Edition)
Night Horrors: Shunned by the Moon (Werewolf: The Forsaken 2nd Edition)
In Media Res (Trinity Continuum: Core)
Indexing:
Scion Origin (Scion Second Edition)
Scion Hero (Scion Second Edition)
Ex3 Dragon Blooded (Exalted 3rd Edition)
ART DIRECTION FROM MIRTHFUL MIKE:
In Art Direction
Dystopia Rising: Evolution – Art tweakage.
The Realm – More sketches coming in.
Ex3 Monthly Stuff –
Chicago By Night – Contacting artists to see who is open.
Aeon Aexpansion
They Came From Beneath the Sea!
EX3 Lunars – KS prep.
Signs of Sorcery – Over to layout this week.
In Media Res – Sketches coming in.
Hunter: The Vigil 2
Shunned By the Moon – Almost done contracting artists.
Book of Oblivion – Contracted and should see sketches soon.
Contagion Chronicle – Fulls/splats contracted for KS.
Marketing Stuff
In Layout
Slarecian Vault Materials
C20 Player's Guide
Proofing
Scion Hero – Indexing.
Scion Origin – Indexing.
M20: Gods and Monsters – Waiting for WW approval.
Pugmire Roll of Good Dogs and Cats – Getting backer PDF ready to send to backers.
Trinity Core – Inputting Errata.
Trinity Aeon – Inputting Errata.
Ex3 Dragon Blooded – Indexing.
Geist 2e
At Press
Wraith 20th – Prepping for backer ship-out.
Wraith 20 Screen – Prepping for backer ship-out.
Scion Dice – At Studio2.
Scion Screen – At Studio2.
Fetch Quest – Shipping to US.
Ex Novel 2 (Aaron Rosenberg) – Backer PDF going out this week.
CtL2e Condition Cards – Waiting for PoD proofs.
Canis Minor – Opening up Monarchies of Mau for community content.
---
TODAY'S REASON TO CELEBRATE:
Last Friday was my birthday, and I'm just always surprised I've made it this far!