Now available in PDF and print via DriveThruRPG: Stampede of Justice! A Jumpstart for Trinity Continuum: Adventure!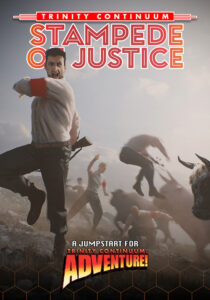 There's no such thing as impossible, friends — only things we don't know how to do yet. But y'all didn't come here to listen to me jawing. You came here to watch an amazing aviatrix take to the skies. You came here for Adventure!

Trinity Continuum: Adventure! is a pulp action game set in a version of the 1930s where Inspired — super-powered individuals — walk among their fellow humans. The forces that create Inspired don't discriminate; people of all races, nationalities, genders, and classes are rising up. Unfortunately, so are villains. That's where you come in.

In Stampede of Justice, you play as Inspired who have gathered to watch famed Black and Native American aviatrix Bessie Coleman's air show. As an unknown force destroys her plane, it's up to you to figure out how to save her and the audience, figure out who's behind the plot, and bring them to justice.

Stampede of Justice includes:

Rules for playing and running a Trinity Continuum: Adventure! game, using the Storypath System
An exciting story for you to bring to life, chock full of intrigue, super-science, and punching Nazis in the face
Six fully playable ready-made characters, with backgrounds, motivations, and relationships with other characters
Also available in advance PDF, The World Below, Ashcan Edition.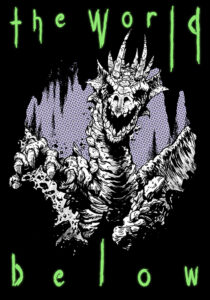 The World Below provides. But you must dig. You must explore. You must map. You must build. You must defend.

The World Below provides, but only to the worthy.

The unworthy fall, consumed by bugs, lava, acidic fog, the vagaries of Kaos, and the World Below's convulsing tunnels.

The World Below is your home, your prison, and your alien world, containing terrible threats and wondrous discoveries.

The World Below Ashcan Edition is your introduction to The World Below.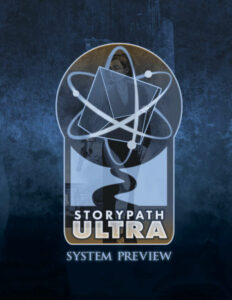 Also also available: over the weekend we released the Storypath Ultra preview brochure!
This brochure is intended as a preview of what's coming for Storypath Ultra.

If you're new to Storypath, Ultra is a great place to start! You don't need to have any knowledge of the Storypath System to use what's in here.

We'll cover the basics, walking everyone through the core of the system, new and established fans alike. After that, we'll show you an example of how the system works, so you can see these rules in practice.

At the end we'll talk to our established fans to help you understand what's new and provide some guidance on how to use the new techniques in Storypath Ultra with our already-published games.
Storypath Ultra isn't Storypath 2.0, but a clarification and refinement of the existing Storypath System. Storypath Ultra will be powering The World Below (see above) and optional Ultra rules are also included in the They Came from the RPG Anthology manuscript (see below).
Other Recent Releases
Did you miss one of these recent releases?
Sales
Many of our sales from OPP Con 2023 continue!
Crowdfunding Update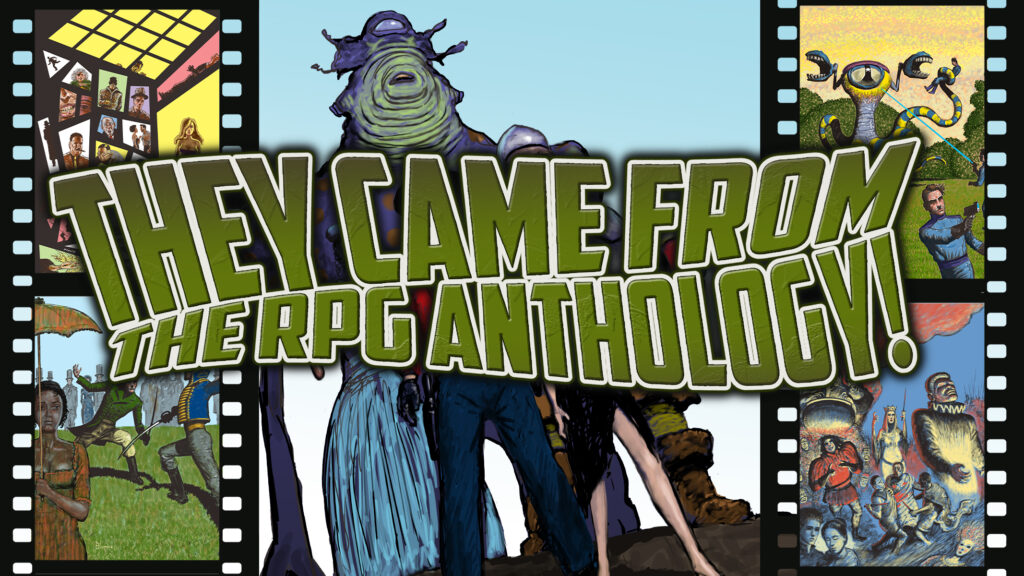 They Came From the RPG Anthology! has one day remaining, and we funded last week! We're currently at $24,270 (or 121%) of our $20,000 goal, thanks to our 526 backers!
This is a core rulebook, not a supplement, so it includes all the rules you need to play. Plus! a host of new potential settings:
They Came from Cowboy's Gulch! (cowboys)
They Came from the Mean Streets! (noir)
They Came from Bridgton Rectory! (costume dramas)
They Came from the Bard's Quill! (Shakespeare)
They Came from the Interstellar Starship! (sci-fi)
Plus, you voted for adding:

Week 1: They Came from the Billiard Room with the Candlestick! (mystery)
Week 2: They Came from Beneath Capes and Cowls! (superheroes)
Week 3: They Came from the Meticulously Planned Bank Job! (heist and gangster media)
This week, we're currently giving a second chance to our previous options:
They Came from the High-Octane Apocalypse!
They Came from Dawkins Creek!
They Came from the Steel Dragon Fighting Tournament!
They Came from Neo Tokyo!
They Came from Avast Behind!
They Came from the Code of Bushido!
Did you miss one of our previous campaigns? The following crowdfunded products are still open for preorders via BackerKit:
Community Spotlight
The following community-created content for Scarred Lands has been added to the Slarecian Vault in the last week:

The following community-created content for Realms of Pugmire has been added to Canis Minor in the last week:
The following community-created content for Storypath has been added to the Storypath Nexus in the last week: