Now available in PDF via DriveThruRPG: Adventures in Transit, a Storypath Tasty Bit for Trinity Continuum!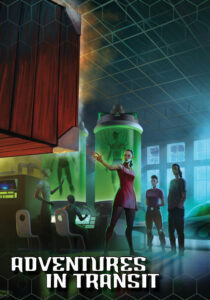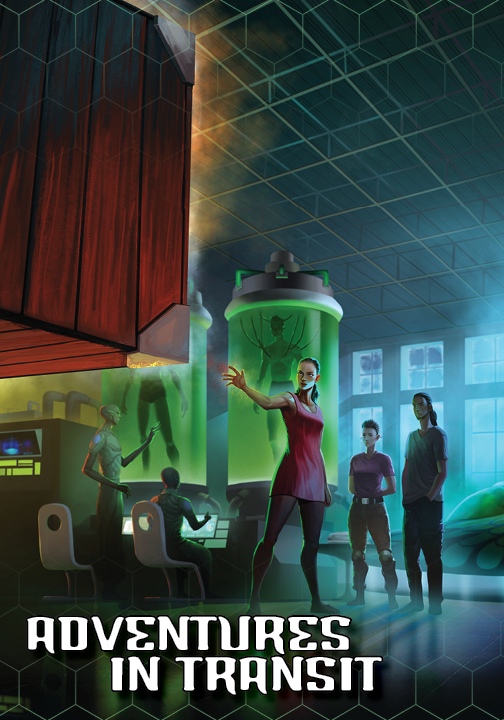 In one mission, the characters are on board a starship going from Earth to the extrasolar colony Far Nyumba, escorting James Nkosi, the boisterous and outgoing 12-year-old son of the colony's new lieutenant governor, Kaya Nkosi. In another mission, they are returning to Earth after a visit to the Nova Age extrasolar colony called Eden, transporting half a dozen living mobiles (the term for native life forms that can move on their own) in suspended animation. Both missions have the potential to go terribly wrong.

This Tasty Bit for Trinity Continuum: Æon contains two small scenarios: "A Gifted Child" and "The Mobile and the Meteor." It also provides a map of a section of a starship suitable for VTT play.

It requires a copy of Trinity Continuum Core Rulebook and Trinity Continuum: Æon to play.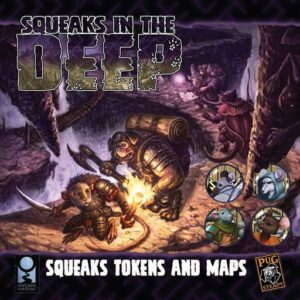 Also available:
Squeaks in the Deep Tokens and Maps (Roll20)
Connection Lost: A Squeaks Jumpstart Tokens and Maps (Roll20)
Other Recent Releases
Did you miss one of these recent releases?
Sales
We've got a couple of screens we're trying to clear out at Indie Press Revolution for 50% off.
RedBubble's currently offering 20% off everything! Check out our merch store!
Crowdfunding Update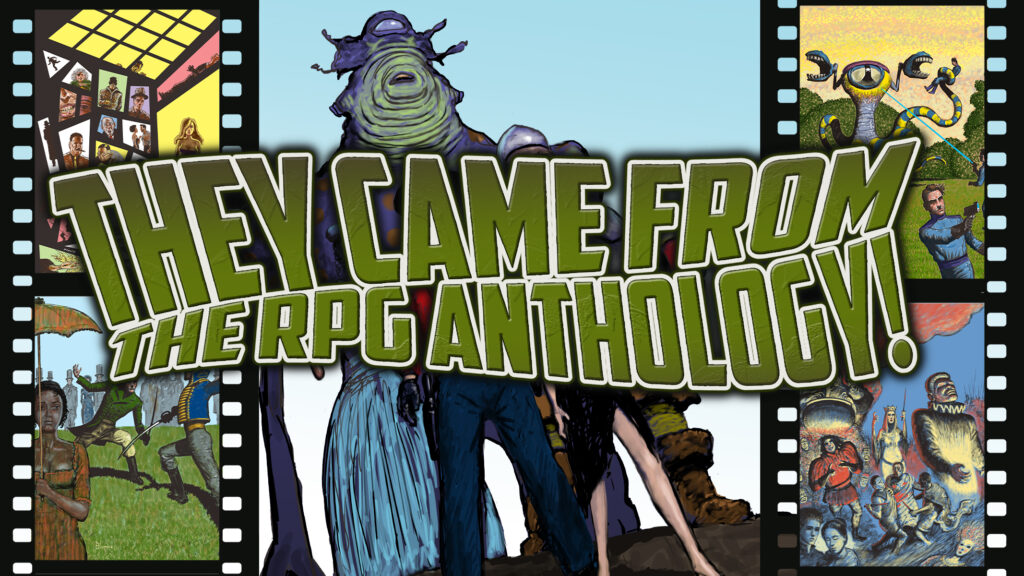 They Came From the RPG Anthology! launched last week, and we're currently at $16,436 (or 82%) of our $20,000 goal!
This is a core rulebook, not a supplement, so it includes all the rules you need to play. Plus! a host of new potential settings:
They Came from Cowboy's Gulch! (cowboys)
They Came from the Mean Streets! (noir)
They Came from Bridgton Rectory! (costume dramas)
They Came from the Bard's Quill! (Shakespeare)
They Came from the Interstellar Starship! (sci-fi)
Plus YOU get to vote to add more! We're currently choosing between:
They Came from the Billiard Room with the Candlestick! (mystery)
They Came from the High-Octane Apocalypse! (post-apocalypse)
They Came from Dawkins Creek! (teen drama)
Did you miss one of our previous campaigns? The following crowdfunded products are still open for preorders via BackerKit:
Community Spotlight
The following community-created content for Scarred Lands has been added to the Slarecian Vault in the last week:

The following community-created content for Realms of Pugmire has been added to Canis Minor in the last week:
The following community-created content for Storypath has been added to the Storypath Nexus in the last week: