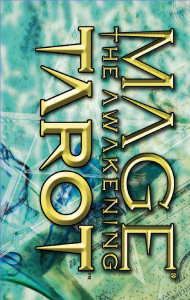 Now available in print from DriveThruRPG: Mage: The Awakening Tarot!
At long last, the Mage Tarot deck is back in print! DriveThru now supports tarot-sized decks, as well as the capability to create tuckboxes.
A Player aid for Mage: The Awakening, this 78-card Tarot deck is suitable for stand-alone use or in conjunction with chronicles and contains lavish, full-color art commissioned specifically for this deck.

Includes instructions on standard Tarot readings as well as using the cards as a Storytelling tool for chronicles.

Note: Originally released in 2009 for Mage: The Awakening 1st Edition.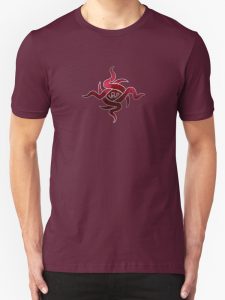 Also available from our RedBubble store: Vampire: The Requiem bloodline shirts!