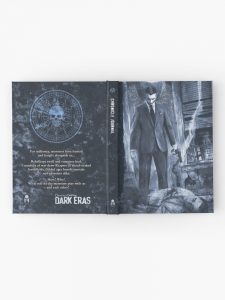 Now available from our RedBubble store: More blank hardcover journals featuring art from Chronicles of Darkness: Dark Eras! This follows up on our post from December, which had the first five chapter designs, so check there if you can't find your favorite!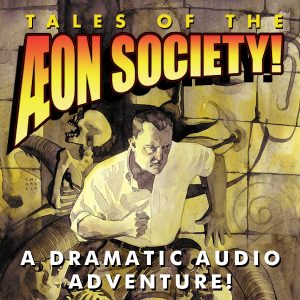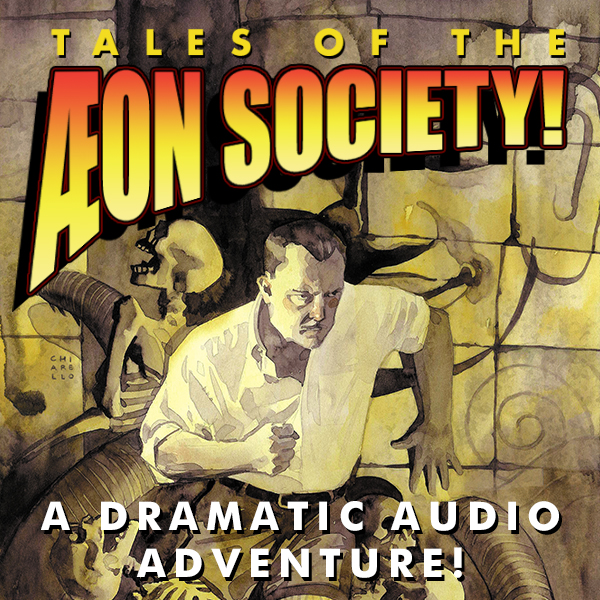 Also available: Zorbo's Evil Plan!, the sixth and final episode of Tales of the Æon Society! is now live! You can catch it on PodBean, or download it from DriveThruRPG!
Thank you for joining us on this audio journey! All previous episodes are linked from our audio archive page (linked in the right-hand sidebar).
Follow along as Max Mercer, a cunning daredevil with extraordinary luck, leads an amazing group of daring humans known only as the Æon Society. These heroes travel all over the world to investigate strange phenomena, right wrongs, and protect the innocent.
This week's episode:
Zorbo's Evil Plan! Will our heroes escape the air cage? Can they find Enkidu? And will they stop Zorbo's mad scheme?

Look for Trinity Continuum: Adventure! on Kickstarter soon!
Written by Eddy Webb
Directed by Drew Profit and Austin Beach
Sound Design and Production by Austin Beach
Musical Score by Dayn Leonardson
Cast (in order of appearance):
Narrator, played by Austin Beach
Zorbo, played by Jeremy Hennessy
Max Mercer, played by Drew Profit
Danger Ace, played by Dayn Leonardson
"Lucky" Lucy Hebron, played by Marquita Richardson
Helen Perkins, played by Jessica Rainville
Enkidu, played by Mike Janson
Dr. Primoris, played by Mike Janson
Sales
DriveThruRPG's annual GM's Day sale is still going strong until March 14th! Over 700 items from the Onyx Path catalogue are included!
We're also Rolling into Spring with Indie Press Revolution: all our dice sets are 40% off until March 28! This includes Scion, Scarred Lands, Vampire 20th, Changeling 20th, Pugmire, and Monarchies of Mau!
Crowdfunding Update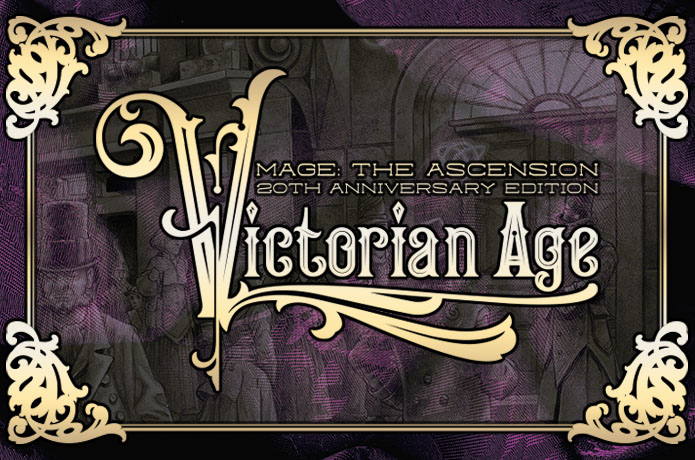 Our Indiegogo for Mage: The Ascension 20th Anniversary Edition: Victorian Age launched two weeks back, and we have two weeks to go! We funded in just under 21 hours, and we're already at 210% with $73,625 of our original $35,000 goal, thanks to our 878 backers!
We've reached the following stretch goals thus far:
Backer T-Shirt
Victorian Mage Jumpstart: Jumpstart scenario, plus Instant Mages x2
Penny Dreadful fiction (2004) added to backer rewards
Victorian Mage digital wallpaper
Bizarre Tales and Unusual Characters
Did you miss one of our previous Kickstarters? The following Kickstarted products are still open for preorders via BackerKit:
Community Spotlight
The following community-created content for Scarred Lands has been added to the Slarecian Vault in the last week:

The following community-created content for Realms of Pugmire has been added to Canis Minor in the last week:
The following community-created content for Storypath has been added to the Storypath Nexus in the last week: