Now available in PDF and print: Dead Man's Rust for Scarred Lands!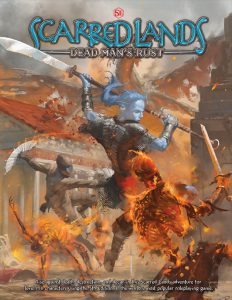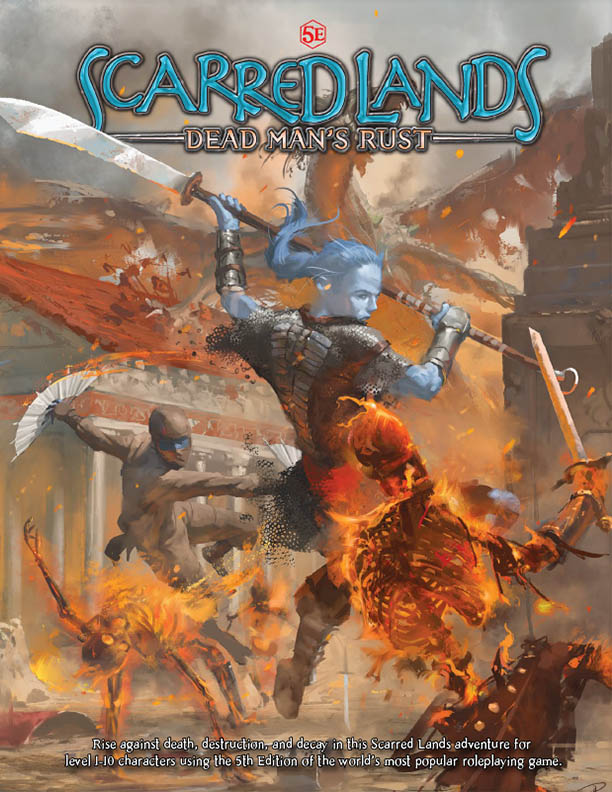 Death in the Forest of Blood
At the Night of Chronicles in the city of Leoni, the adventurers enjoy a wild revel. Opportunity arises when the aging bard Dradoki Bronzeleaf hires the party to escort him to the Broadreach Horizon. The perilous voyage takes the group through titanspawn-infested lands, but should they survive, they arrive at the last bastion of uncorrupted wood in the Hornsaw Forest. There they meet the clans of the Broadreach elves and a century of hollow legionnaires dispatched to the Forest of Blood to offer aid and friendship.
But a dark shadow looms over the accursed wood. The necromancers of Glivid-Autel sew corruption and death throughout the Hornsaw Forest. Legionnaires, elves, and dwarves go missing. A horrific infection appears, seeming to target the legionnaires. The people of Broadreach call upon the adventurers to stand against these foul machinations that threaten peace, prosperity, and life itself across central Ghelspad. The party may find allies in the Broadreach Horizon, the Gleaming Valley, and perhaps even the bloody canopies of the Hornsaw Forest, if they are brave enough to answer the call to adventure!
Dead Man's Rust contains:
Also available: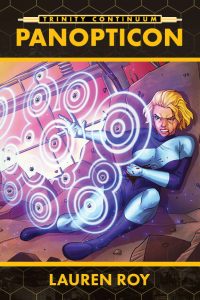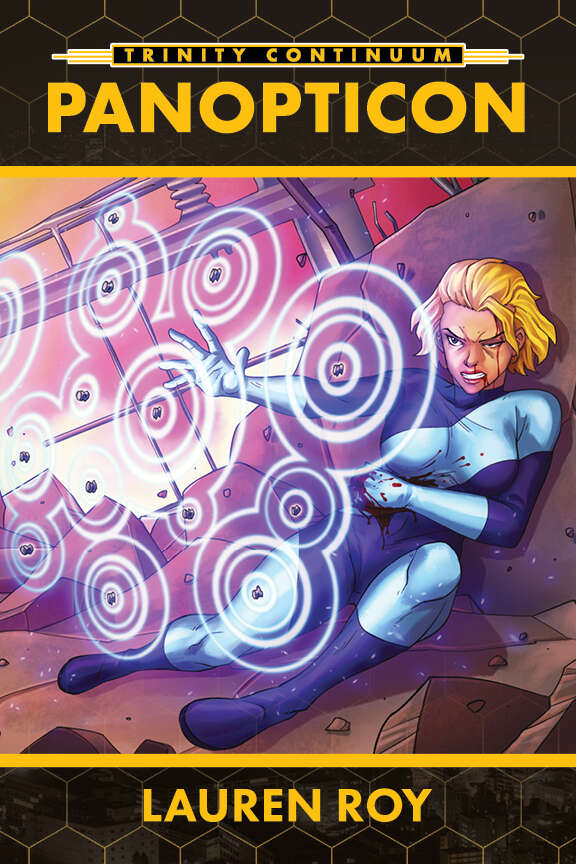 Other Recent Releases
Did you miss one of these recent releases?
Sales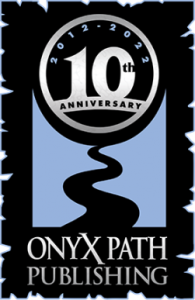 It's Onyx Path's 10th Anniversary! Every month in 2022, we'll be celebrating another one of our published game lines.
July is Chronicles of Darkness month! This week you can get Vampire: The Requiem 2nd Edition at 90% off!
Indie Press Revolution also has 50-75% off select Onyx Path CofD products!
Stay tuned for more OPP10 sales the rest of this year!
Crowdfunding Update
Keep an eye out for our next crowdfunding campaign, for Trinity Continuum: Aether, a new Trinity Continuum game set in the 1890s! War of the Worlds, alien dimensions, Jekyll and Tesla.
Did you miss one of our previous campaigns? The following crowdfunded products are still open for preorders via BackerKit:
Community Spotlight
The following community-created content for Scarred Lands has been added to the Slarecian Vault in the last week:

The following community-created content for Realms of Pugmire has been added to Canis Minor in the last week:
The following community-created content for Storypath has been added to the Storypath Nexus in the last week: