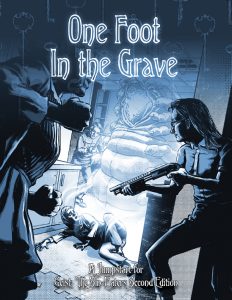 Now available in PDF and print from DriveThruRPG: One Foot in the Grave: A Jumpstart for Geist: The Sin-Eaters 2nd Edition!
Remove a keystone,
and the arch collapses.
It'll be no different with her.
Like every city, Rochester has its ghosts — and like other cities, it has those who prey upon and those who aid the dead. The machinations of a young but powerful Reaper, the Iridescent Maggot, threaten one of the dead patrons of Rochester's ghost community, and there are none who can stand against it. None, that is, save the Sin-Eaters of Rochester, who will brave even the Underworld to keep their city safe. 
One Foot in the Grave contains: 
A full introductory story designed to guide players and Storytellers into the world of Geist: The Sin-Eaters 2nd Edition. 
Nine ready-to-play characters.
Abbreviated rules, including everything needed to play out the story. 
Story hooks to extend play into a full Chronicle.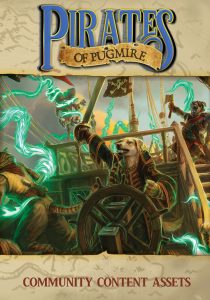 Also available: Pirates of Pugmire Community Content Assets!
"Out here on the Acid Sea, it doesn't matter what your house is or what noble family you're descended from. All you need is a sturdy ship, a plastic hull, and a firm wind behind you. And maybe some guns."
— "Stumpy" Sabu Chromachilde, gecko captain of the Pig's Tale 
Pirates of Pugmire is a chronicle sourcebook for both Pugmire and Monarchies of Mau. It's usable with either game, or as part of a joint experience.
Canis Minor Community Content Program
Canis Minor is our imprint that allows you — our Pugmire community — to create and sell self-published material for the Pugmire and Monarchies of Mau roleplaying game. You can offer your work for free, set a price, or make it pay-what-you-want. We'll give you some resources to help you out, and a marketplace for other Pugmire fans to use.
For more information check out the Canis Minor Content Guidelines and the Frequently Asked Questions.
This collection includes all the templates and art assets needed to get you started creating your very own adventures and supplements based on Pirates of Pugmire for the Canis Minor community content program.
Inside you will find:
A selection of artwork from the Pirates of Pugmire book.
A basic template to help you create Pirates of Pugmire compatible PDFs.
Front and back cover templates for your PDF.
Sales
DriveThruRPG's Urban Fantasy & Steampunk sale is on, with up to 30% selected products, and Onyx Path is no stranger to the genre: we've got more than 80 items in the sale, both from our own collection as well as community content from the Storypath Nexus!
And of course our friends at White Wolf also have 135 of their own products involved.
Crowdfunding Update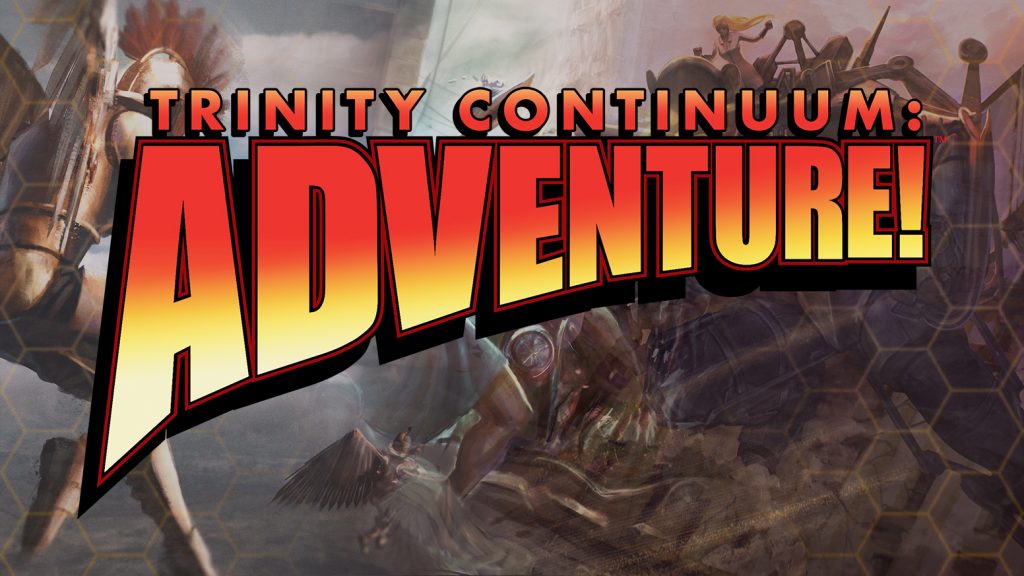 The Trinity Continuum: Adventure! Kickstarter, has one week to go, and we funded in 3.5 hours! With $86,624, we're currently at 247% of our $35,000 goal, thanks to our 1383 backers! Kickstarter's new built-in Add On utility is a real help. We've hit the following stretch goals:
Trinity Continuum: Adventure! Storyguide Screen
Trinity Continuum: Adventure! Jumpstart: With 6 ready-made characters
Adventure! Addendum: Sensational hideouts, Strange New Life, Startling Secrets of the Ninth Circle
Thrilling Tales!: A scenario PDF featuring playable chapters from the Adventure! audio drama: Deadly Eclipse! and Terror from the Skies!
Backer T-Shirt
Digital Wallpaper
Did you miss one of our previous Kickstarters? The following Kickstarted products are still open for preorders via BackerKit:
Community Spotlight
The following community-created content for Scarred Lands has been added to the Slarecian Vault in the last week:

The following community-created content for Realms of Pugmire has been added to Canis Minor in the last week:
The following community-created content for Storypath has been added to the Storypath Nexus in the last week: