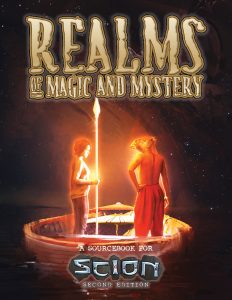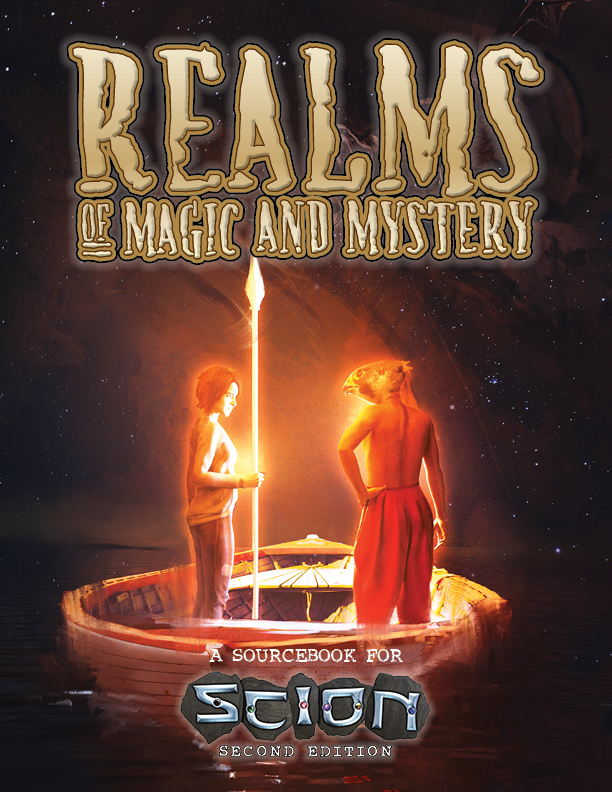 Now available in advance PDF from DriveThruRPG: Realms of Magic and Mystery for Scion!
A Wealth of Terra Incognita to visit
Realms of Magic & Mystery expands the setting of 2nd Edition with details about 28 new Terra Incognita, six new Axes Mundi, and a wealth of additional information about otherworlds and how to use them in your series.
Realms of Magic & Mystery requires Scion: Origin and is compatible with all of the other Scion 2nd Edition books. Inside, you will find:
Expanded information about several Underworlds, including Elysium, Mictlán, Valhalla, and Yomi
More than 20 entirely new otherworlds, including 10 strange places, eight Midrealms, and several new Overworlds and Underworlds.
Advice to Storyguides for creating new otherworlds, including step-by-step instructions for creating them.
New Boons, Callings, Knacks, and Relics that are either associated with the various realms in this book or that help characters interact with and travel between realms.
Other Recent Releases
Did you miss one of these recent releases?
Sales
DriveThruRPG's GM's Day Sale begins! For the next two weeks, get up to 30% off nearly 1000 Onyx Path titles!
Meanwhile, DriveThruFiction is running their March Mystery Sale over the same period, with 25% off select mysteries and thrillers, including a selection of fiction from Onyx Path!
IPR's OGL (and More) sale continues! Get 50% off OGL titles like the Legendlore rulebook and GM screen, Monarchies of Mau, Pirates of Pugmire, Scarred Lands hardcovers, plus books and screens like Changeling: The Lost 2nd Edition and Dark Eras 2!
Crowdfunding Update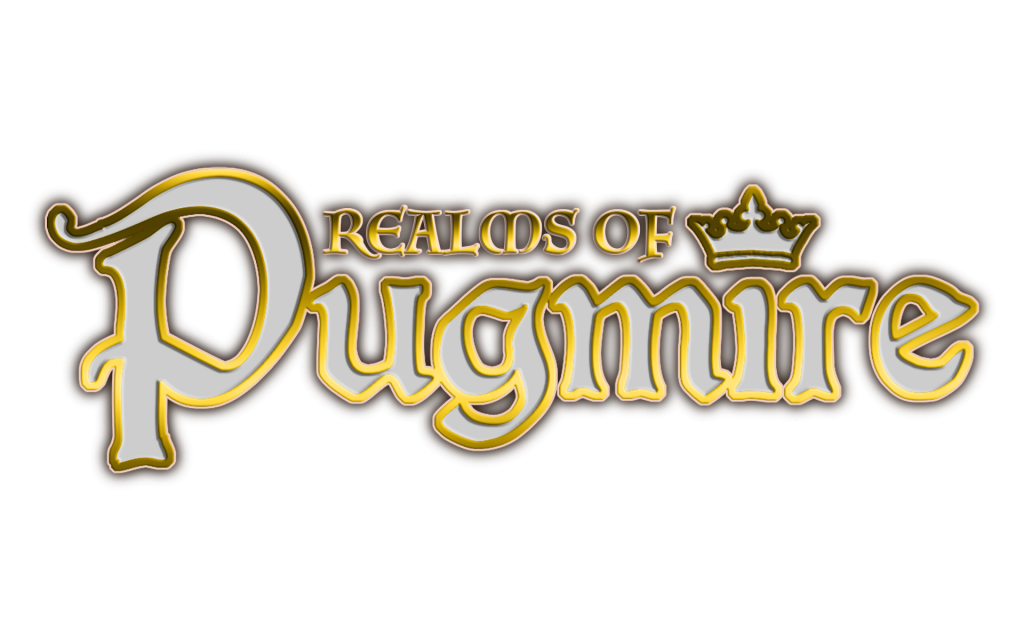 Our Kickstarter for Realms of Pugmire, the second edition of the Pugmire RPG, launched on Kickstarter last month, and ended last week! We ended with $65,524, or 218% of our $30,000 funding goal, thanks to our 1052 backers!
We've hit the following fetch stretch goals:
RedBubble Backer Shirt
Realms of Pugmire Guide Screen
RedBubble Pet Designs
Realms of Pugmire Jumpstart PDF
Digital Wallpaper
Mobile Wallpaper
VTT Bundle
Realms of Pugmire Adventure PDF
Roll20 Character Sheet
New Add On: Dice Set
Realms of Pugmire Adventure PDF 2
Fetch Quest card game PDF and PoD
Our next Kickstarter will be for the Trinity Continuum Player's Guide.
Did you miss one of our previous campaigns? The following crowdfunded products are still open for preorders via BackerKit:
Community Spotlight
The following community-created content for Scarred Lands has been added to the Slarecian Vault in the last week:

The following community-created content for Realms of Pugmire has been added to Canis Minor in the last week:
The following community-created content for Storypath has been added to the Storypath Nexus in the last week: