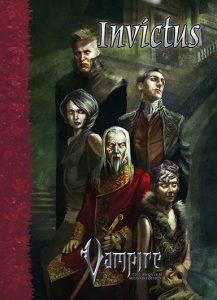 Now available via our RedBubble storefront: Hardcover Covenant journals for Vampire: The Requiem 2nd Edition! These blank journals can be purchased with your choice of lined paper, grid paper, or blank pages. Whether you're planning on writing prose, drawing diagrams, or creating art, these journals have you covered.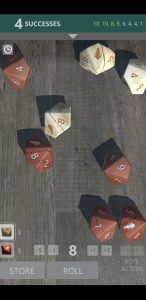 Also available: The Onyx Dice dice app (iOS/Google) now supports two different styles of Werewolf: The Forsaken dice! Werewolf dice (rust colored) and Werewolf Bone dice (ivory).
Sales
There's fewer than two days remaining on DriveThruRPG's massive 75% off sale for Vampire: The Masquerade, Werewolf: The Apocalypse, and Mage: The Ascension PDFs from every edition! Grab those PDFs while you can!
Kickstarter Update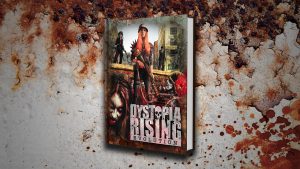 Our Kickstarter for Dystopia Rising: Evolution, the 2nd edition of the Dystopia Rising tabletop RPG, has only 48 hours left as of the time this post goes live! We hit our goal in under a day, and are currently sitting at $35,060 (175% of the goal), with 632 backers. Join us as we push back the undead hordes!
With your help, we've achieved five stretch goals so far:
Dystopia Rising: Evolution Kickstarter backer T-shirt
The Threat Guide companion has added two sections
Dystopia Rising: Evolution digital wallpaper
A Dystopia Rising: Evolution community content portal will be created on DriveThruRPG
Dystopia Rising: Evolution jumpstart
Did you miss one of our previous Kickstarters? The following Kickstarted products are still open for preorders via BackerKit:
Community Spotlight
The following community-created content for Scarred Lands has been added to the Slarecian Vault in the last week:
The following community-created content for Realms of Pugmire has been added to Canis Minor in the last week:
The following community-created content for the World of Darkness has been added to the Storytellers Vault in the last week: