Now available in ebook and print via DriveThruRPG: Surface Truths, a Dragon-Blooded Novella for Exalted 3rd Edition!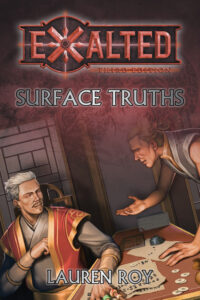 When Nisal Theras, a Water Aspect Dragon Blooded, is sent on an expedition into the Threshold with Cathay Ineril as her secretary, he is thrust into a web of political intrigue surrounding their charge, Ragara Oremy.

Oremy carries a sacred family artifact back to his home satrapy, and there are those who would kill to get it. Theras and Ineril must protect Oremy before his enemies find the artifact.

A new Exalted novella made possible by the backers of the Dragon-Blooded: What Fire Has Wrought Kickstarter.
Other Recent Releases
Did you miss one of these recent releases?
Sales
A few sales are going on right now:
Crowdfunding Update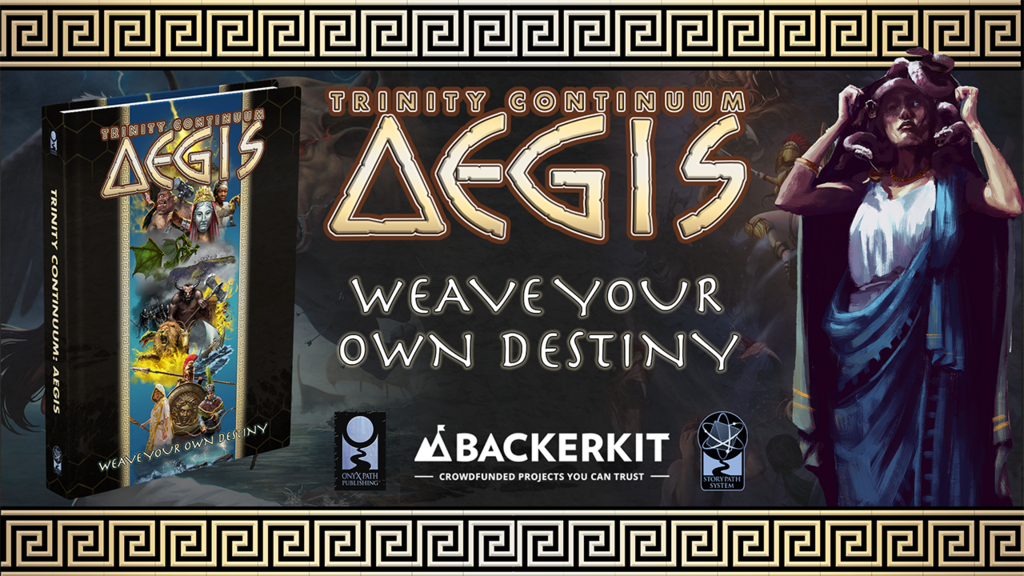 Coming up next: Trinity Continuum: Aegis, a Trinity Continuum game set in Ancient Greece during the Bronze Age collapse. Click here to be notified when it goes live!
Did you miss one of our previous campaigns? The following crowdfunded products are still open for preorders via BackerKit:
Community Spotlight
The following community-created content for Scarred Lands has been added to the Slarecian Vault in the last week:
The following community-created content for Realms of Pugmire has been added to Canis Minor in the last week:
The following community-created content for Storypath has been added to the Storypath Nexus in the last week: