FOR IMMEDIATE RELEASE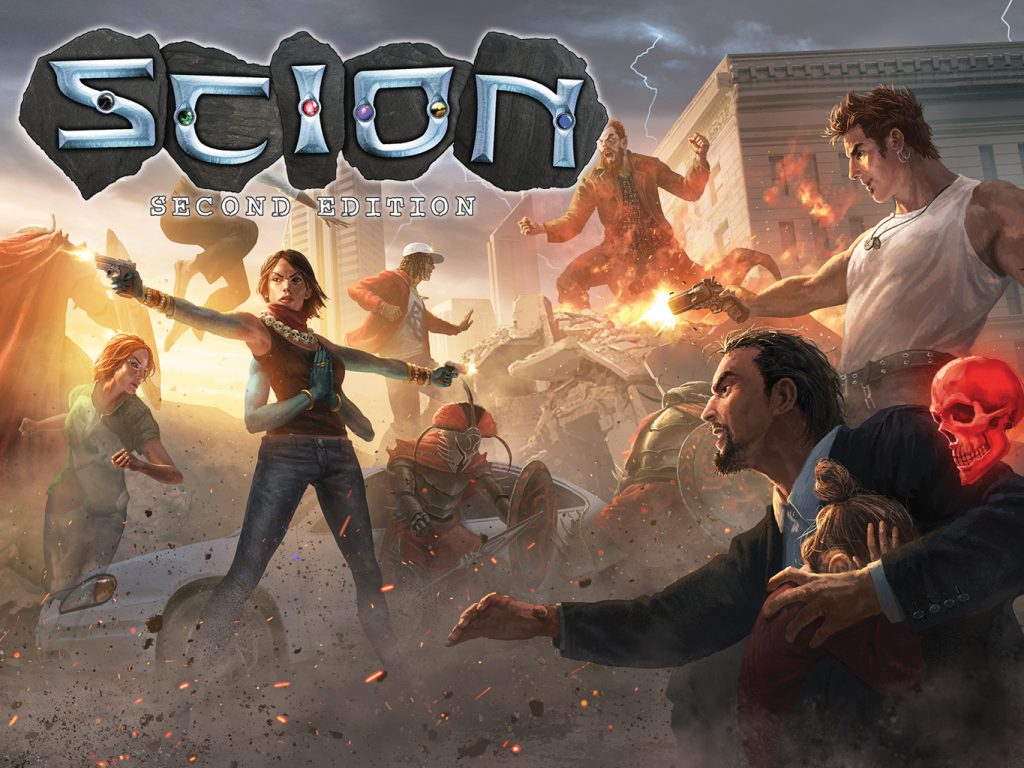 January 18, 2019 — Rich Thomas, founder and creative director of Onyx Path Publishing announced Scion: Dragon and Scion: Masks of the Mythos, two new supplements for the Scion tabletop RPG. Both offer new opportunities for gameplay by introducing new Pantheons, rules, storytelling advice, and expanded setting materials using the Storypath system.

Scion: Dragon will be a new supplement that shows players how dragons fit into the World of Scion. Developed by Danielle Lauzon, a designer of the Storypath system whose worked on the Trinity Continuum, Scion, Dystopia Rising: Evolution, and They Came from Beneath the Sea! gamelines, the supplement will introduce playable dragon Scions and outline the role of dragons and their Pantheons in the cold war between the Gods and Titans.

"I'm excited to delve into dragon mythology in relation to Scion. It's especially interesting to think about the kinds of abilities and powers dragons would pass along to their children," said developer Danielle Lauzon. "I'm also looking forward to stretching the Storypath system once more into a different kind of play style that adapts the Scion play to a more personal and exploratory experience."

Scion: Masks of the Mythos will be a Lovecraft-inspired supplement developed by award-winning game designer Chris Spivey whose work includes Harlem Unbound, Cthulhu Confidential, and Scion Second Edition. The supplement will outline a Mythos-related Pantheon, the Lovecraft Country setting, new Scions, antagonists, and a short adventure. It will also show how the Mythos fits into the World of Scion while retaining its mythic, heroic feel.

"I am incredibly honored and excited that Onyx Path reached out to me about this project. I can't wait to assemble the team, dive into the modern-day Mythos, and tangle with Great Cthulhu," said developer Chris Spivey.

Scion: Dragon and Scion: Masks of the Mythos are scheduled for late 2019 Kickstarters with 2020 digital and retail hardcover releases. The supplements will be designed using the Storypath System, the engine that powers Onyx Path's Scion 2nd Edition, They Came from Beneath the Sea!, and Trinity Continuum RPGs.
About Onyx Path Publishing: Founded in 2012, Onyx Path Publishing is a Pennsylvania-based company dedicated to the development of exemplary, immersive worlds. Working with a group of amazingly talented creators, we explore print, electronic and other forms of media distribution to produce games and fiction based on the Scarred Lands, Pugmire, Scion, Trinity, Exalted, World of Darkness and Chronicles of Darkness properties. With over 20 years of publishing experience from which to draw, we are industry professionals who love the art of the game and plan to continue making meaningful, innovative contributions in the years to come.

On the web: https://theonyxpath.com
Twitter: @theonyxpath
Facebook: http://www.facebook.com/TheOnyxPath

Join the Scion Community:
Facebook Group: https://www.facebook.com/groups/419273928504341/?ref=br_rs
Onyx Path Forums: http://forum.theonyxpath.com/forum/main-category/main-forum/scion
Discord: https://discord.gg/eysXevy

Press Contact: Monica Valentinelli
Email: theonyxpath@gmail.com
###