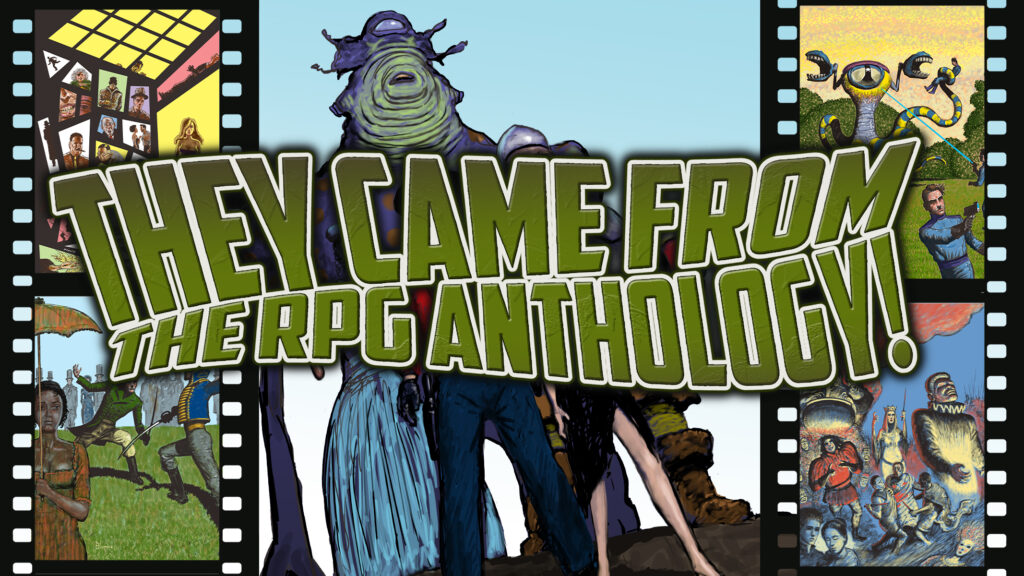 They Came From the RPG Anthology! is a collection of They Came From genre pieces made available under one cover. Some of the genres featured were pre-selected by the developer, others will be voted in by backers of this Kickstarter campaign. These individual chapters cover types of movies, TV shows, games, and more that have yet gone untouched in the They Came From tabletop RPG library.
You'll find chapters here dedicated to Westerns, in the form of They Came from Cowboy's Gulch!, and Noir, in the form of They Came from the Mean Streets! Going off the wall a little, we'll also explore costume dramas from the Regency to the Edwardian period, with They Came from Bridgton Rectory!, and then transition from the screen to the stage with They Came from the Bard's Quill! You'll also find the much-demanded They Came from the Interstellar Starship!, as people haven't stopped asking for it ever since They Came from Beneath the Sea! was released. 
In addition to the five chapters already present in the draft manuscript, backers for this campaign will be voting weekly to select another genre to add to the list! By backing this campaign and supporting this project, you're not only helping to fund the continued development and production of this book, but you'll also be able to influence the contents as we add new chapters and cover new genres!
Our main goal is to enable Onyx Path to create fully-developed PDF and hardcover versions of They Came From the RPG Anthology! With your support, we'll create a standard full-color hardcover book, which will be sent out as a reward to backers and also made available to game and hobby stores through Onyx Path's distribution partners. Not only will you help make this a reality, you'll help decide the contents, as we vote each week to add a new chapter to the finished book! The five genres listed are just the start – help us decide where else to go and what else to explore!
>>> Join us now! <<<