Monday, Monday. Sure Is Fine! [Monday Meeting Notes]
It's that time for a brief (riiight) look at just why we even have Monday Meeting Notes in order to have this blog. As we tighten up and re-purpose this and our other blogs, as you may have noticed these past few months, let me fill you in on just what this one, in particular, is all about.
Really, it's an extension of the basic idea of starting the week off with a situation report that looks back at the last week to see what was accomplished, and looks forward to the coming week and what needs doin'. Full disclosure, I stole the idea from my head of Creative Services back in my TV days, and grafted it to the company-wide lunch meetings we had in the first months of White Wolf way back in the day.
Back then, I used the meeting to see if the production team had hit their goals from the meeting before, re-evaluate those goals based on why they were missed, and if they were met we set new ones at the meeting. They were individual goals, mostly, and such things as "Finish Mage splat character pencils", or "Get half of Wraith laid out", or "Get quotes from three different printers for the Aeon plastic book".
By doing this during the meeting, the whole department was aware of both the challenges and the status of the various parts of the creation of the books. Sam needed Josh to finish those Mage splat drawings so he could get the initial layout done, for example. I'd also share the info I had learned during the previous Friday's X-Meeting, which was the name for the WW weekly managers' meeting. So long as the info was not top secret, I'd share it so that our team had the best information to base their decisions on.
It was a good system, and we had fewer left hands not knowing what the right hands were doing. I even heard rumors that the developer boyfriend of one of our designers would ask her for notes on the info to share with the devs at their meeting.
So naturally, I incorporated a Monday Lunch Meeting when I started Onyx Path. Putting the notes up in this blog was also based on a previous incarnation, this time with notes that started informal but turned into a formal weekly thing years later at WW after we had internet venues to post them to. With our belief in community and transparency, it just made sense to use this blog format to provide a regular reporting on how things stand at Onyx.
Plus, for me, this was the modern equivalent of Stan Lee's Soapbox, a "column" that appeared in the news page of Marvel comics way back in the day that enabled the lead guy at Marvel to continue to talk right to the reader, even if he wasn't working on every book like he had been.
Love him or hate him, Stan succeeded in making readers feel that there were actual people involved in the making of the comics. At least young Rich Thomas did as he pored over the new X-Men – isn't that Wolverine from Hulk? – and all the other 20 and 25 cent comics.
As for the meeting itself, we've actually put together a pretty organized routine at this point. We start the meeting with any big-picture, company-wide news. Then, Eddy, Matthew, and Dixie go through the status of the upcoming projects they have oversight over, then Mirthful Mike goes over where the projects are in art direction and layout. We discuss all news about the projects, with special emphasis on any roadblocks they are having.
Then Mighty Matt McElroy goes over any Operations news – which is basically things like conventions, sales and sales venues, business opportunities, etc. If there's anything not covered previously, like vacations or the like, we wrap up with that.
Using their reports, which are also written out and updated each week, I then update the project progress parts of this blog, and then pick through the jokes and banter to get to several topics that the gang discussed in more detail that I think you folks will be interested in.
Which is really a huge part of the point of this blog. Where once, Monday Lunch Meetings allowed our staff to be aware of what everybody was working on, now the Monday Meeting Notes blog is set up so all of you erudite blog readers can look right into what we're up to, and how, each week.
And with that, here are a few highlights from the meeting today:
We're excited to announce that we're partnering with Fabricate, LLC to provide Scarred Lands adventures for Expedition!
Expedition is a light RPG using cards and a smartphone or tablet. Whether you're new to the genre or a D&D veteran, whether you're playing alone, with a group of friends, your spouse or with your kids – anyone can learn to play in less than 5 minutes! There are new quests and adventures every week, and the Expedition community can even create their own adventures and share them with others. With this new license, Scarred Lands-specific content will be available as booster cards and through the app. The team are really excited about this, so don't be surprised if you see them posting in our Scarred Lands forums soon as well! If you want to learn more about Expedition, you can look them up here: https://expeditiongame.com/
Gen Con 2018 is only a month away, and we've been busy with new brochures (one with all of our lines, and one just for Storypath System games), pins, card hand-outs, signage, all that con stuff we do. We'll be announcing at least one new license, new projects, and two separate "What's Up With the Onyx Path?" panels (Thursday and Saturday) which will pretty much cover the same info although the panelists may differ. It's an experiment to see if we can open up more time for everybody, not jamming folks in to one session. There's also a freelancing panel and a developer boot-camp session for those creators wanting to get into the biz.
The Onyx Pathcast audience continues to grow, and last week the Trio of Terror interviewed writer and developer Steffie de Vaan and talked a lot about Promethean. This Friday's Pathcast is all about freelancing in general, since they all do that, and freelancing for Onyx Path specifically. Plus, we're making plans for some Onyx Pathcast broadcasting at/from Gen Con. More on that when we know more.
We went over the Fetch Quest Kickstarter a bit, just reaffirming that it did well for its audience, but didn't break out into the larger card game audience. It would have been nice, but we funded and more than tripled that amount, so it will be great to have it in stores. Card games are still something that we'll do when a cool idea comes our way, and we'll continue demoing Fetch Quest and Prince's Gambit, and see where that kind of exposure leads.
Next, we have prepped most of the material for the Geist: The Sin-Eaters 2nd Edition Kickstarter, and are audaciously planning on putting it live on Monday, July 2nd at 12 noon EDT. We think that the audiences for this and Fetch Quest are significantly different, so there shouldn't be much KS fatigue, and so we can run this before Gen Con. If, for some reason, we can't make that happen, we'll run it over Gen Con – but I'm trying to give our guys a break by letting them enjoy the con and any August vacations they so rightfully deserve without worrying about an ongoing Kickstarter.
So, like we end with every week, you know:
Many Worlds, One Path!
BLURBS!
KICKSTARTER:
Thanks, everyone who backed Fetch Quest and helped us bring it to stores!
Next up, Geist: The Sin-Eaters 2nd Edition Kickstarter…we're aiming at starting this Kickstarter at 12 noon EDT on Monday July 2nd…if we can!
ELECTRONIC GAMING: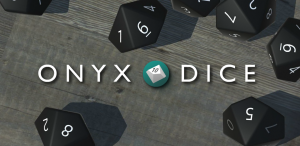 As we find ways to enable our community to more easily play our games, the Onyx Dice Rolling App is now live! Our dev team has been doing updates since we launched based on the excellent use-case comments by our community, and this thing is both rolling and rocking!
Here are the links for the Apple and Android versions:
http://theappstore.site/app/1296692067/onyx-dice
https://play.google.com/store/apps/details?id=com.onyxpathpublishing.onyxdice&hl=en
Three different screenshots, above.
ON AMAZON AND BARNES & NOBLE:
You can now read our fiction from the comfort and convenience of your Kindle (from Amazon) and Nook (from Barnes & Noble).
If you enjoy these or any other of our books, please help us by writing reviews on the site of the sales venue you bought it from. Reviews really, really help us with getting folks interested in our amazing fiction!
Our selection includes these fiction books:
OUR SALES PARTNERS:
We're working with Studio2 to get Pugmire out into stores, as well as to individuals through their online store. You can pick up the traditionally printed main book, the Screen, and the official Pugmire dice through our friends there!
https://studio2publishing.com/search?q=pugmire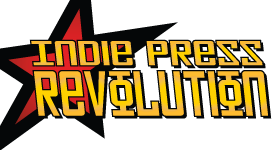 Looking for our Deluxe or Prestige Edition books? Try this link! http://www.indiepressrevolution.com/xcart/Onyx-Path-Publishing/
Here's the link to the press release we put out about how Onyx Path is now selling through Indie Press Revolution: http://theonyxpath.com/press-release-onyx-path-limited-editions-now-available-through-indie-press-revolution/
And you can now order Pugmire: the book, the screen, and the dice! http://www.indiepressrevolution.com/xcart/manufacturers.php?manufacturerid=296
DRIVETHRURPG.COM:
This Wednesday is a veritable Sword and Sorcery Day, with the DriveThruRPG releases of the PoD version of the Scarred Land's adventure the Dagger Of Spiragos, and the PDF and PoD versions of the third of the Scarred Lands adventures: the Ring of Spiragos!
Along with the Gauntlet of Spiragos, these three adventures provide an outstanding way to first get into the epic fantasy Scarred Lands setting – available in both 5e and Pathfinder versions.
As if that wasn't enough, it is the last Wednesday of the month – so here are our Monthly Exalted 3rd PDF downloads:
For Hundred Devils Night Parade, we have Susurrus and Lodestar, and for Adversaries of the Righteous, we have Fivefold Mask & Lies.
CONVENTIONS!
Prep is seriously underway for Gen Con 2018 in the first week of August, which takes place in Indianapolis. In addition to our booth presence, be sure to check out the games and panels in the Gen Con Event Schedule.
From Fast Eddy Webb, we have these:
If you are going and want to meet up, let us know!
---
And now, the new project status updates!
DEVELOPMENT STATUS FROM FAST EDDY WEBB (projects in bold have changed status since last week):

First Draft (The first phase of a project that is about the work being done by writers, not dev prep)
M20 Book of the Fallen (Mage: the Ascension 20th Anniversary Edition)

C20 Novel (Jackie Cassada) (Changeling: the Dreaming 20th Anniversary Edition)

M20 The Technocracy Reloaded (Mage: the Ascension 20th Anniversary Edition)
M20 Victorian Mage (Mage: the Ascension 20th Anniversary Edition)

CofD Dark Eras 2

(Chronicles of Darkness)
Trinity Continuum: Aberrant core (Trinity Continuum: Aberrant)
Lunars: Fangs at the Gate (Exalted 3rd Edition)
Tales of Excellent Cats (Monarchies of Mau)
Adventures for Curious Cats (Monarchies of Mau)
Scion Companion: Mysteries of the World (Scion 2nd Edition)
City of the Towered Tombs (Cavaliers of Mars)
Changeling: The Lost 2nd Companion (Changeling: The Lost 2nd)
Changeling: The Lost 2nd Jumpstart (Changeling: The Lost 2nd)
Night Horrors: Nameless and Accursed (Mage: the Awakening Second Edition)
Heirs to the Shogunate (Exalted 3rd Edition)
Witch-Queen of the Shadowed Citadel (Cavaliers of Mars)
Redlines
Deviant: The Renegades (Deviant: The Renegades)
Spilled Blood (Vampire: The Requiem 2nd Edition)
In Media Res (Trinity Continuum: Core)
Wr20 Book of Oblivion (Wraith: The Oblivion

20th Anniversary Edition

)
Second Draft
WoD Ghost Hunters (World of Darkness)
Tales of Good Dogs – Pugmire Fiction Anthology (Pugmire)
Night Horrors: Shunned by the Moon (Werewolf: The Forsaken 2nd Edition)
Dog and Cat Ready Made Characters (Monarchies of Mau)
Aeon Aexpansion (Trinity Continuum: Aeon)
C20 Players' Guide (

Changeling: the Dreaming 20th Anniversary Edition

)
Development
Signs of Sorcery (Mage: the Awakening Second Edition)

Hunter: the Vigil 2e core (Hunter: the Vigil 2nd Edition)

Fetch Quest (Pugmire)
They Came From Beneath the Sea! Rulebook (TCFBtS!)

CofD Contagion Chronicle

(Chronicles of Darkness)
Dystopia Rising: Evolution (Dystopia Rising: Evolution)
Manuscript Approval:
Editing:
Guide to the Night (Vampire: The Requiem 2nd Edition)
Post-Editing Development:
Scion: Hero (Scion 2nd Edition)
Trinity Continuum Core Rulebook (The Trinity Continuum)
Trinity Continuum: Aeon Rulebook (The Trinity Continuum)
Ex Novel 2 (Aaron Rosenberg) (Exalted 3rd Edition)

Exalted 3rd Novel by Matt Forbeck (Exalted 3rd Edition)
GtS Geist 2e core (Geist: the Sin-Eaters Second Edition)
M20 Gods and Monsters (Mage: the Ascension 20th Anniversary Edition)

Night Horrors: The Tormented

(Promethean: The Created 2nd Edition)
Indexing:
Wraith 20
Cavaliers of Mars
Monarchies of Mau (Monarchies of Mau)
ART DIRECTION FROM MIRTHFUL MIKE:
In Art Direction
Ex3 Monthly Stuff

Scion Hero – Stuff is progressing…

slowly, but progressing.

Trinity Continuum 
Geist 2e – KS artwork continues.

The Realm
M20 Gods and Monsters
Ex3 Dragon Blooded – More sketches coming in.
Promethean Night Horrors: The Tormented

– Sketches and finals coming in.



VtR – Guide to the Night –

Sam is doing the fulls and cover.
Marketing Stuff
Posters and Displays

Gen Con Cards
In Layout
Fetch Quest –

Playtest decks uploaded.
Proofing
Scion Origin – Onyx review.
Changeling: the Lost 2 – 

Josh is working on the interior fixing.

Storypath System Brochure
At Press
V20 Beckett's Jyhad Diary & Beckett Screen & V20 Dice – KS backer rewards shipping.
Scion Dice – At fulfillment shipper.
Monarchies of Mau – In Indexing.
Monarchies of Mau Screen – Files sent to printer.
Cavaliers of Mars Screen – Files sent to printer.
Wr20 Guide for Newly Departed – PoD uploaded.
Gen Con Buttons – At press.
WoD and CofD reroll cards – At press.
FQ and PG Gen Con cards – At press.
Wraith 20 Screen – Files sent to printer.
GenCon Brochure – Files sent to printer.
---
TODAY'S REASON TO CELEBRATE: Although the one-year anniversary of his passing was last week, here's to the creative work and legacy of my friend, and co-founder of White Wolf, Stewart Wieck. A year? Really? Doesn't seem real.