Now Available: Monarchies of Mau! Plus: Exalted's monthly PDFs
Chronicles of Darkness, Exalted, Mage: The Awakening, Realms of Pugmire, Sales, Vampire: The Masquerade, Vampire: The Requiem, Werewolf: The Apocalypse, Werewolf: The Forsaken
Now available in PDF and print from DriveThruRPG: the Monarchies of Mau Core Rulebook!
Before we were six. Now we are one. We differ on many points, but on these we agree: Always trust our instincts, always reward loyalty, and always pounce upon minions of the Unseen. Without these tenets, we are no longer worthy of the adoration of Man. 

Monarch Trillani Persian von Mau, deceased

Cats have inherited the world, unifying their six fractious monarchies after untold centuries. These cats have been uplifted to use tools and language, and they seek to rediscover the ruins of the Old Ones. Some have learned to use the leftover technology of humanity, but they believe it to be magic given to them by their lost worshipers. Others seek to create a cohesive nation, using Precepts of Mau agreed to after years of political conflict. The world is dangerous and mysterious, but the instincts of a good cat will always be true.

Some highlights of Monarchies of Mau include:

An evocative and mysterious setting that's both family friendly and deep enough to create compelling stories.
A traditional fantasy rules system redesigned for streamlined play and easy creation of heroic cats, with an emphasis on cooperation and action over competition and violence.
A variety of callings and houses that give access to several fun and interesting secrets.
Rival species to interact with, like dogs and mice, along with terrifying and dangerous monsters that roam the landscape.

Will you trust your instincts?
See also: The Monarchies of Mau Interactive Character Sheet, for recording your most excellent cats.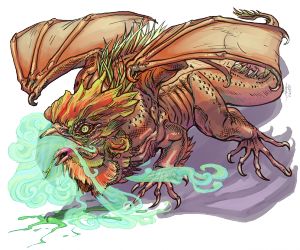 Also available in PDF: Hundred Devils Night Parade part 19: Black Hollow and Cockatrice:
From the frozen North to the burning South, and all directions in between, there are creatures that stalk Creation. Demons, spirits, monsters and even creatures who live alongside mankind are in every region.

In this collection you will find new foes, encounter old enemies, and learn the secrets of these denizens of Exalted 3rd Edition's wondrous world.
… and Adversaries of the Righteous part 13: Peremuz, Rogue Homunculus:
From the bustling streets of Nexus to the savage western seas, Creation is ripe with threats to mortals and Chosen alike. Crooked traders, vile occultists, and even zealous protectors of the Realm can be found in every city, satrapy, and region waiting for unsuspecting targets or standing their ground as they prepare for the inevitable.

In this collection you will meet new foes, encounter old enemies, and learn the inner workings of several different factions and societies dedicated to criminal activity, nefarious plotting, and more.

Adversaries of the Righteous: Peremuz, Rogue Homunculus

Quick-witted and clever, with a sharp tongue, Peremuz served his creator for several years as a laboratory assistant, conversationalist, messenger, and spy. But when Lofty Raiton died, her progeny bickered over ownership of Peremuz as though he were a pet or a tool rather than a person. Shouldering a pouch full of coin, he departed to make his own destiny.
Kickstarter Update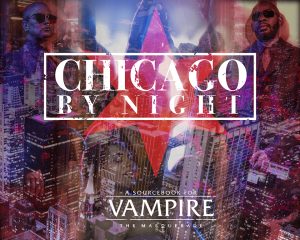 The Kickstarter for a prestige traditional print run of Chicago by Night for Vampire: The Masquerade 5th Edition has 24 hours remaining! We funded in about 15 hours, and so far we have 1707 backers pledging $108,782 — 272% of our $40,000 goal. So far we've unlocked 18 stretch goals:
Did you miss one of our previous Kickstarters? The following Kickstarted products are still open for preorders via BackerKit:
Community Spotlight
The following community-created content for Scarred Lands has been added to the Slarecian Vault in the last week:
The following community-created content for Realms of Pugmire has been added to Canis Minor in the last week: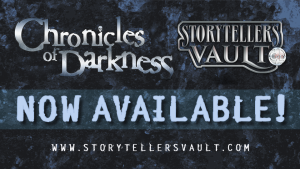 The following community-created content for White Wolf games has been added to the Storytellers Vault in the last week: