To Be Continued…[Monday Meeting Notes]
Nothing ominous, it's just that Eddy and I were talking during our lunch meeting about serials and one-shots and whether Tabletop RPGs are something that also needs to deal with the changing way we are consuming our entertainment.
What I mean is, we have television moving from the classic episodic (info is self-contained and it is assumed that folks will miss episodes) way of structuring the shows to a serial (info exists across episodes that matters to the current episode) way of presenting the shows. Our thinking is that this shift in storytelling technique started with viewers being able to tape episodes on VHS and is now really being assumed to be status-quo with how shows are being written to take advantage of how we binge watch via streaming.
We have films being written with the assumption that the audience knows info not in the film about characters and their previous history, like Captain America: Civil War and the newest Star Wars movie. Because, who doesn't know about Han and Leia, or what happened in the previous Marvel movies? And if you missed them, Google it.
And for years, we have comic books moving from a periodical model of sales and presentation into being written knowing the story arc would be reprinted in its entirety in a graphic novel. This makes for a very different writing style (certainly less repetitive) than the comics from the 90s and earlier.
I think, to a large degree, Tabletop RPG gaming has already moved beyond the "periodical" release schedule model that Justin Achilli likened to working on a monthly magazine in the 90s. Certainly, we experimented with the limited series model as early as Orpheus at White Wolf back in the day, and I used that idea for both Changeling: the Lost (and expanded the line past the original run because demand was there) and Hunter: the Vigil. Scion was also supposed to have that designed-in limit.
But I'm not sure that Eddy and I really got to the meat of any comparisons in terms of Tabletop RPGs and serialization as we discussed the idea. For one thing, we've been hearing from more folks wanting a very self-contained main rulebook (hence the recent one-book cores for Chronicles of Darkness), but with the examples I mentioned above, I'd expect less concern about that as you can always find the info you want elsewhere.
And we and a lot of other Tabletop RPG companies have played and continue to play around with various methods of delivery our games/books to the gaming community, so there isn't a single methodology being doctrine right now.
So, like I said, I think we only started to play around with this idea and what it could mean for our projects; we're not at the point of a major revelation we can act upon.
Speaking of some of the new ways our community is enjoying and learning about our Onyx Path games, here are a couple of sites doing Twitch streaming of their actual play. As Impish Ian Watson reminded me, these are just a couple of the ongoing ones, and there are lots of one-shots that are posted via Twitch and You Tube.
Pugmire on Geek & Sundry's No Survivors (requires subscription) and they just had another session tonight:
Exalted 3 from the crew of Geek & Sundry's LARPs: The Series:
Which brings me to a repeat of my post about us looking for an Extended Media freelancer, as the position ties into the sort of thinking about where are hobby is going: I'm looking to work with an individual who can drive forward our efforts in "Extended Media". Here's the info I posted last week – we already have had a slew of applications but I'm not making a decision before Gen Con:
1) ePub and Mobi electronic versions of our books: Manage the creation or personally generate the ePub (reflowable and fixed) and Mobi version files of our game books, place both fiction and game book ePub/Mobi versions into the appropriate marketplaces, monitor and follow up.
2) Roll20 and other online tabletop gaming: Modify and pull and assemble graphics and post correctly at such sites and DriveThruRPG.com, as well. Conceptualize and direct creation of projects for use in the on-line tabletop RPG gaming space.
3) App Creation: Supervise App creation via external studios, generate and develop project ideas, place into sales channels and monitor and follow-up.
As you can see, it's a position that requires wearing a lot of hats, which is what we do here. If you think the above list is a piece of cake, want to work with a fun group of miscreants, and help us move our amazing games and settings into new frontiers, please send me an email to:
richt+EMP@theonyxpath.com
Include your thoughts about such a position, and your qualifications. Links to relevant info, and small attachments with your CV or similar are both OK. Every single person who can do the above things is encouraged to apply.
And if you are attending Gen Con and would like a face-to-face talk about this, please let me know at the email address listed above. Good luck!
And speaking of Gen Con (I am the king of segues tonight), we're going to have both our Onyx Path brochure for this year, and a brochure that introduces the Storypath System. It's going to give the basics of Storypath, and also some sneak peaks into how both Scion 2nd and the Trinity Continuum use the System. We're incredibly excited to be able to give folks a chance to see how it has come together, and Naughty Neall Raemonn Price will be in and out of the booth demoing how it plays – so come on by!
Meanwhile, here is a wee small section of the new cover art we're using for the brochure. We're pretty sure you'll be able to identify at least one of the Scions who are in the art from this, and check out the blog here for more snippets these next several weeks:
Finally, the Deluxe V20 Beckett's Jyhad Diary Kickstarter keeps muscling through Stretch Goals and backers have added three new chapters to the book that way. Since last week I included the first 12 chapters from the Table of Contents, I figure that it's only fair to include the rest of the pre-Stretch Goals chapters. You can really get an impression of just how much material this book covers and how much of the classic meta-plot it touches on:
13 – Transvaal Nights
Herein Beckett not only meets with representatives from several Laibon lines, but also receives the mixed blessing of a drugged cocktail, opening his mind to the existence of more than just 13 lines.
14 – The Price of Hospitality
Beckett's travels take him to Transylvania and Dracula's seat. The Jyhad Breaker shows our archaeologist the true power of the Tzimisce, and introduces Beckett to his many Brides.
15 – The Hag
Beckett's journey east takes him to Russia in search of Baba Yaga tales, and answers to the mystery surrounding the Shadow Curtain in place for so long. Obfuscation abounds, as the Nosferatu's very existence comes into question.
16 – The Fall of the House
Beckett returns to Mexico City and alongside Okulos explores an underground temple once claimed by the members of House Goratrix. The devastating revelations he uncovers bring him to the attention of the vicious Karl Schrekt, and a vampire of a Clan long thought destroyed.
17 – The Eye Opens
His possession of Hesha's artifact grows increasingly dangerous, leading Beckett to make an offering to its former owner in India. The Ravnos divide as our Gangrel's actions force a split in the Clan of Deceivers.
18 – Venetians Blind
Beckett seeks to discover the truth behind Clan Giovanni's diablerist origins, unknowingly unleashing the vengeful spectre of an immensely powerful Cainite. His journey takes him from the Swiss Alps to Claudius Giovanni's manse in Transylvania.
19 – The Madness of Jerusalem
Kindred chaos in Jerusalem draws the attention of the Ashirra, Camarilla, and True Black Hand, drawing Beckett out to investigate rumors of a buried Antediluvian.
20 – Azhi Dahaka
Something dwells beneath New York City, and despite the obvious dangers, Beckett decides to poke his nose in. He receives a "gift" by way of return.
21 – False Caine
Berlin bears many mysteries, including the apparent location of the Book of the Grave-War, the whereabouts of "Caine," and Beckett's own childe. Sadly for Beckett, it also contains vampires after his blood.
22 – Dreams and Nightmares
Beckett and Vykos finally come head-to-head. The resurgence of the Constantinople Triumvirate and the ambitions of the "Archangel" Michael threaten all with an uncertain future.
23 – Epilogue
24 – On Metaplot
In which our developers discuss ways to incorporate the book's metaplot in your own chronicles, and how to tailor your games to the feel of a certain edition.
BLURBS!
KICKSTARTER!
We funded the Deluxe Beckett's Jyhad Diary in less than a week, and thanks to all of our backers who have added three chapters so far as Stretch Goals!
This is the first time we have offered V20 dice as part of our KSs and folks sure seem to be excited about them!
Check it out yourself here: https://www.kickstarter.com/projects/200664283/deluxe-v20-becketts-jyhad-diary
ON SALE!
Looking for our Deluxe or Prestige Edition books? Here's the link to the press release we put out about how Onyx Path is now selling through Indie Press Revolution: http://theonyxpath.com/press-release-onyx-path-limited-editions-now-available-through-indie-press-revolution/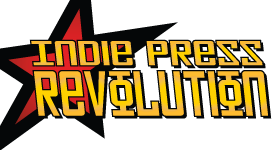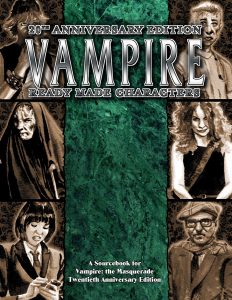 Now Available! on DTRPG in PDF and PoD versions: V20 Ready Made Characters. http://www.drivethrurpg.com/product/185028/V20-Ready-Made-Characters
Running a one-night game of Vampire: The Masquerade 20th Anniversary Edition? Wanting to start up a new chronicle, but your players aren't sure what to play? Looking for some examples of how to use the material in Lore of the Clans? Thanks to our generous Kickstarter backers, these thirteen ready-made characters cover each of the vampire Clans. Each character is provided with background, roleplay suggestions, art, and some potential coteries and plot hooks — everything you need to start your endless nights as one of the Kindred.
This book includes:
Thirteen pre-generated player character, with both starting and experienced character sheets.
A brief break-down of the character's history and roleplaying suggestions.
Six possible coteries for these characters, complete with coterie charts.
Seven plot seeds to help the Storyteller jumpstart her chronicle.
Servants of the Damned: the PDF and PoD versions for V20 Ghouls & Revenants are now available at DTRPG! http://www.drivethrurpg.com/product/184039/V20-Ghouls–Revenants
Ghouls & Revenants includes:
Expanded and revised character creation for ghoul and revenant player-characters
Clan and Sect write-ups for ghouls who serve them
New revenant families including the Rossellini, Kairouan Brotherhood, and more.
New rules for ghouls and revenants including new Merits & Flaws, Backgrounds, Discipline Packages, etc.
A Storyteller chapter for advice on running ghoul-or-revenant focused chronicles.
…and more!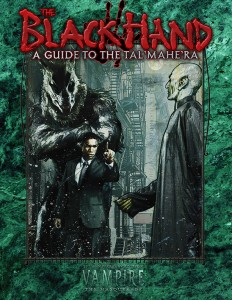 V20 Black Hand: Guide to the Tal' Mahe' Ra is now on the attack at DTRPG in PDF and physical hardcover PoD forms! http://www.drivethrurpg.com/product/179023/V20-The-Black-Hand-A-Guide-to-the-TalMaheRa
The Tal'Mahe'Ra, the Black Hand, plays the long game. They're fighting a war of millennia, and the stakes could never be higher than they are tonight. They know truths about the Ancients, terrifying truths, dangerous truths, and they know the fight will be long and tireless.
The Black Hand — A Guide to the Tal'Mahe'Ra includes:
An updated look at the Tal'Mahe'Ra, which brings the ancient conspiracy into the twenty-first century.
Tricks of the Black Hand's trade, including new Disciplines, Backgrounds, Merits, and eldritch sorceries.
Insight into some of the Hand's sects, including those who hunt the infernal, and the worshipers of Lilith.
There has always been…Darkness. Coming at you through time itself, the Chronicles of Darkness: Dark Eras PDF and physical book PoD versions are now available at DTRPG! http://www.drivethrurpg.com/product/178583/Chronicles-of-Darkness-Dark-Eras
Chronicles of Darkness: Dark Eras reveals the world throughout its long and storied past. Through sixteen eras, you'll learn the secret history of the world, from the flame-lit tales of the Neolithic to the drug-fueled rebellion of the 1970s. Delve into the past, and learn that the Chronicles of Darkness began long before the modern nights.
Dark Eras includes historical settings for Chronicles of Darkness game lines:
Vampire: the Requiem
Werewolf: the Forsaken
Mage: the Awakening
Promethean: the Created
Changeling: the Lost
Hunter: the Vigil
Geist: the Sin-Eaters
Mummy: the Curse
Demon: the Descent
Mage: the Awakening 2nd Edition Advance PDF NOW available at DTRPG.com! http://www.drivethrurpg.com/product/181754/Mage-the-Awakening-2nd-Edition
You are a mage, one of the Wise. You see, know, and explore what others can't imagine, from the depths of the human soul to the hidden corners of reality. Armed with your spells, driven by an addiction to Mysteries, you delve into the secrets of the world. Knowledge has a price, and the dangers are many.
This book contains:
The complete guide to playing a mage in the Chronicles of Darkness.
Reimagined Paths, Orders, and powers to create your Awakened characters and their allies, including an updated version of the most comprehensive free-form magic system in gaming.
Five example settings across the world, from Los Angeles to Salamanca, each with a central Mystery.
A brand-new look at all the strange places of the Fallen World, from the Lower Depths to the Emanation Realms, and what mages might find within.
NOTE: This is the Advance PDF version. A final PDF version and PoD versions will be available at a later date. If you have purchased this Advance PDF, you will be automatically updated to the final PDF and receive a link to enable you to purchase the PoD at a discount designed so that your total price matches our usual PDF and Print combo offer.
You must have your DTRPG account set to accept messages from Onyx Path Publishing before the link messages are sent out, though, so please adjust your settings if you want that discount.
CONVENTIONS!
Gen Con 2016 Onyx Path events registration has now been posted on the Gen Con site! A LOT of our events have sold out already, so please jump in ASAP if you'd like to attend: https://www.gencon.com/event_finder/Host/Onyx%20Path%20Publishing
These don't include the demos and playtests we'll be having at the booth.
I'll be at our panels, and also at this panel about Kickstarters and how to make them work: https://www.backerkit.com/blog/106 Please come by and say hi!
We'll be at the 2016 Grand Masquerade in New Orleans over the Labor Day Weekend both talking about the early years of White Wolf and representing the tabletop part of the World of Darkness! Come play in games hosted by legendary Dave Martin and the Wrecking Crew and demos at the Onyx Path booth in the dealer area!
---
And now, the new project status updates!
DEVELOPMENT STATUS FROM ROLLICKING ROSE (projects in bold have changed status since last week):
First Draft (The first phase of a project that is about the work being done by writers, not dev prep)
Exalted 3rd Novel by Matt Forbeck (Exalted 3rd Edition)
CtL fiction anthology (Changeling: the Lost 2nd Edition)
Ring of Spiragos (Scarred Lands)
BtP Building a Legend (Beast: the Primordial)
Trinity Continuum Core Rulebook (The Trinity Continuum)
Trinity Continuum: Aeon Rulebook (The Trinity Continuum)
M20 Gods and Monsters (Mage: the Ascension 20th Anniversary Edition)
Scion: Origins (Scion 2nd Edition)
Scion: Hero (Scion 2nd Edition)
BtP Player's Guide
Ring of Spiragos (5e)
Dagger of Spiragos (5e)
V20 Dark Ages Jumpstart (Vampire: the Masquerade 20th Anniversary Edition)
Redlines
Dagger of Spiragos – Pathfinder Version (Scarred Lands)
EX3 Jumpstart (Exalted 3rd Edition)
Scarred Lands Player's Guide 5E: Ghelspad (Scarred Lands 2nd Edition)
VtR A Thousand Years of Night (Vampire: the Requiem 2nd Edition)
Pugmire Core Book
Second Draft
Arms of the Chosen (Exalted 3rd Edition)
The Realm (Exalted 3rd Edition)
Dragon-Blooded (Exalted 3rd Edition)
Cavaliers of Mars
Wraith: the Oblivion 20th Anniversary Edition
V20 Dark Ages Anthology (Vampire: the Masquerade 20th Anniversary Edition)
VtM Endless Ages fiction anthology (Vampire: the Masquerade 20th Anniversary Edition)
Development
W20 Changing Ways (Werewolf: the Apocalypse 20th Anniversary Edition)
Changeling: the Lost 2nd Edition, featuring the Huntsmen Chronicle (Changeling: the Lost 2nd Edition)
Signs of Sorcery (Mage: the Awakening Second Edition)
SL Ring of Spiragos (Pathfinder – Scarred Lands 2nd Edition)
SL The Wise and the Wicked (5e – Scarred Lands 2nd Edition)
SL The Wise and the Wicked (Pathfinder – Scarred Lands 2nd Edition)
SL Dagger of Spiragos (Pathfinder – Scarred Lands 2nd Edition)
Changeling: the Dreaming 20th Anniversary Edition
BtP Mortal Remains (Beast: the Primordial)
M20 Book of Secrets (Mage: the Ascension 20th Anniversary Edition)
Editing:
V20 Dark Ages Companion (Vampire 20th Dark Ages)
Post-Editing Development:
The Prince's Gambit (Vampire: the Masquerade 20th Anniversary Edition)
V20 Lore of the Bloodlines (Vampire: the Masquerade 20th Anniversary Edition)
Night Horrors: Conquering Heroes (Beast: the Primordial)
W20 Pentex Employee Indoctrination Handbook (Werewolf: the Apocalypse 20th Anniversary Edition)
Indexing:
ART DIRECTION FROM MIRTHFUL MIKE:
In Art Direction
Dark Eras Companion
Necropolis Rio
Beckett's Jyhad Diary
CofD Hurt Locker
Mummy Novel
V20 DA Tome of Secrets
V20 Lore of the Bloodlines
Beast RMCs
SL Wise and Wicked Update
Prince's Gambit 
In Layout
Promethean: the Created Second – Including 2nd proof notes

Secrets of the Covenants
Ex 3 core book – From RichT: Looking at printer proofs and trying to get the color matching in proof so they can use the proof as a guide on press. this requires some back and forth with the printer.
Dark Eras Screen
Gen Con Materials
Kinfolk 
W20 Shattered Dreams 
Proofing
Mage: the Awakening 2nd – Waiting for errata from DaveB.
Scarred Lands PG
At Press
Beast Screen – At shipper.
Beast Prestige Edition – done printing, arranging shipping.
Dark Eras – PDF and PoD versions on sale at DTRPG. Prepping Prestige Edition files for printer.
Ex 3 Backer Charm Book – Out to Backers, fixing errata.
Ex 3 Screen – At the Printer.
Curse of the Blue Nile – Correcting last minute error we found, sending for PoD proof this week- ditto this week.
Gen Con 2016 Brochure – printing
Storypath Brochure – printing
Dark Eras Fiction Anthology – Ordering PoD proof this week.
Special- projects on hold in the art and production area until an external factor is resolved
Wraith 20 – Art direction and layout can't go further until art notes come in, still being developed by Rich Dansky.
---
TODAY'S REASON TO DRINK: Almost all of our GenCon plans are set. Huzzah!