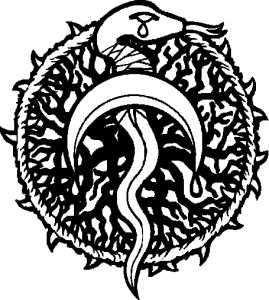 Hey, folks. I said there'd be more to come after Gen Con, and here's the first of it. Open development is back, with Secrets of the Covenants!
Secrets is primarily a book of artifacts that give you an inside look into the covenants, but also includes Merits, rituals, and so on that give you more options for building characters from each covenant. I'd like to give you an early look at some of those.
David Hill's been hard at work on those trade secrets, and the first one I'd like to present is the Circle of the Crone. One of our goals for this section was to provide more meat to sorcery than in the core book. We also got a lot of positive comments on the social Merits provided for the Invictus and the Carthian Movement, and thought we'd develop some for the other covenants.
Your comments are welcome and very helpful. (They were a huge help in developing Blood and Smoke/Vampire 2e!) Please remember, though, that this is a first draft — I haven't even redlined it yet. So let's forego grammar and style comments in favor of looking at setting and mechanics.
Second, when discussing this article, please link back to it rather than copying and pasting the contents. I sometimes make changes in response to comments
With all of that said, here are the Acolytes in all their bloody glory.