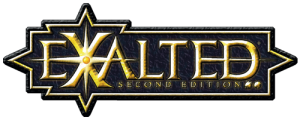 As is standard, we're providing 24 hours' notice before opening the Exalted Third Edition Deluxe Kickstarter to the public. 24 hours from now — noon EDT on Thursday, May 9th — the Kickstarter will open. The link will be posted here and on our social media.
This gives everyone a chance to get in and get the limited backer tiers if they really want them.
Good luck, and we can't wait to show you what we have in store!