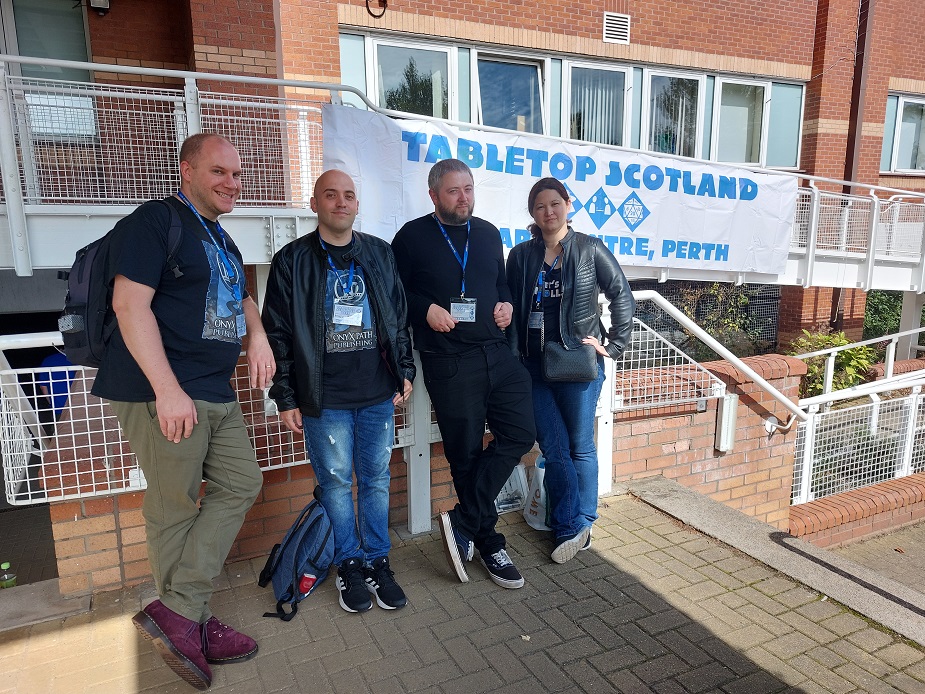 Or, "things said at our Monday Meeting repeated here out of context". A context best left unsaid, really.
Although I think you can already guess that it was in reference to the incredible time our folks had at Tabletop Scotland this weekend. In the photo above, that's Matthew, Michele, John, and Kim – and they represented Onyx by running games and appearing on panels all through the con – thanks folks, from everything I heard, you did a phenomenal job at spreading the word and the fun!
As we've seen before, They Came From games tend to garner a lot of attention at conventions as the gales of uproarious laughter always have other attendees wanting to know what game is so funny! The sessions at Tabletop Scotland were no exception! Plus, I've heard that the panels were also great, with lots of interest in The World Below!
That's pretty wild as we only just revealed that our fantasy Storypath game was even being worked on! Here's a link to Geek Native's takeaway from the panel (please note that they mention how the project is still in the process of being written, so anything could change).
Here's Matthew with some thoughts about the con:
Our panel was very well attended for a small con and most questions were about The World Below (we had three or four audience questions about it alone), Mage: The Ascension, and They Came From. We were also asked about our relationships with Paradox and Renegade, and our thoughts on One D&D.

We continued getting lots of questions about where to buy our games in the UK.

All our games went very well, with Kim using a lot of props for her TC: Aberrant games and as usual, laughter from our They Came From games causing the D&D Adventurer's League players taking up the hall next door to look into our hall to see what was going on. Michele's second game was stricken with cancellations, so I merged his table with mine for a large game of They Came From CLASSIFIED!.

One of the things that's interesting when meeting fans face-to-face is that there are ideas out there about Onyx Path, especially after ten years, that aren't quite the actuality. Not saying these all came up at Tabletop Scotland over the weekend, but some definitely did, and others have popped up on social media enough lately that we thought them worth going into:
Onyx Path books aren't in retail stores.
They definitely are. If your local store doesn't carry them, the first question is: "Have they tried to?". Local stores can order from their usual distributors who get them from Studio 2, who is our primary fulfillment service for distributors. They send our books to distributors including, but not limited to: Alliance, ACD, BNW, Universal, GTS, and Esdevium. Local stores can also order directly from Studio 2 or IPR (Indie Press Revolution), their links are below in our Sales Partners section, although that can be more expensive than through distributors.
Individuals can also order books direct from IPR.
Onyx Path only publishes via Kickstarter.
A related misapprehension to the first. Yes, we certainly do a lot of crowdfunding projects. We find that crowdfunding fulfills one set of our publishing needs, and we appreciate all the excitement and feedback from our fan community (or communities) that we get during the campaign. But we also do publish projects directly on DTRPG, and since we put at least one project on sale every week…there just aren't enough KS'd projects for that kind of a release schedule!
Eddy Webb secretly owns Onyx Path.
I've actually brought this one up before, and I'd stop if only it stopped coming back up. Eddy is a great guy, but only I own Onyx Path, for good or ill. No mega-corp, no board to be appeased, no secret group of gaming overlords (or Eddy), owns us. Just lil' ol' me. Eddy does own Pugsteady, and we work with them to publish the Realms of Pugmire. Eddy also does not have any ownership positions with OBS, DTRPG, Paradox, or the WWE. (That I know of).
We own Exalted, Chronicles of Darkness, WoD20 (or even WoD itself).
Nope, sorry, we do not. Paradox owns those IPs which were originally created by old White Wolf. We license the right to make RPGs of those lines, but Paradox retains approval control and if they don't want us to publish something, we legally can't.
Now, I don't blame people for being confused. If they are old WW fans, that was never how we did it back then. Plus, note how I said "we" – it's also confusing because I helped start WW and the game lines and now my company publishes those lines. And Onyx Path also bought several old WW IPs ten years ago when we started. There are a lot of mushy areas. Fortunately, we have a graphic created by Impish Ian Watson: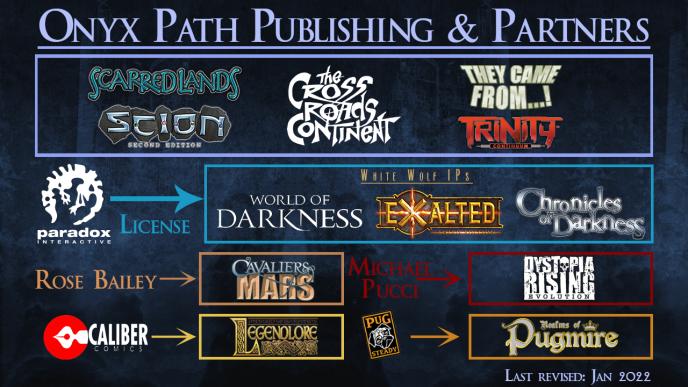 RichT used Kickstarter money to fund family vacations, new cars, a yacht.
Nope, never happened. Some of our freelancers have had a great time making more and more exaggerated versions of the story – so at least we're getting a chuckle out of it – but at the root, it's just mean-spirited gossip.
Onyx Path is a large company or even a corporation.
Not so far! We might seem like we are bigger than we really are as we publish some recognizable games with some existing fanbases attached. And because our quality level in both writing and presentation is so high, some folks might assume that we're a lot bigger than we are, but we have only four full-time staff employees: everybody else is freelance – ie: contract-based by either the project or for a particular period of employment.
We hate your favorite game, which is why it has fewer supplements, or stupid rules, or bad art, or is really late.
While we have a few creators who can step in on any project, even one they don't really care about except to do a professional job, most of our writers and artists and developers at every level are here doing this because they love the game lines they work on. Sometimes, outside forces can affect our schedule, and sometimes prioritization occurs on the logistics and scheduling level, but then we're into sales numbers and schedules – which just aren't emotionally-based subjects. That's not on the creators at all.
Resources from Game Line A are taken from Game Line B.
The implication being Game Line B would be better and thriving except for us doing that. See above about loving what we do. We have enough talented folks to concentrate them on projects and game lines they love, or to spread them out. Often, the issue isn't having enough resources, but how effective more resources devoted to a project can be. "Just hire more creators" is rarely the answer, as you get folks stepping all over each other and making the situation worse. So we're really careful about how we handle our teams and other resources.
We have stopped giving a full update on the status of our projects.
Every week? Yes, we've stopped reprinting the same list every week in this blog. Instead, since the beginning of the year, we've been letting folks know about projects with forward movement by having their in-house dev say a little something about it. Above those comments, there's a link to the full project progress list that is posted in the end of the month round-up blog. You'll find all the publicly announced projects in their various stages of creation/production in that once-a-month blog.
Onyx Path does Horror, they can't do Fantasy games. Onyx Path does funny games, they can't do serious ones. Onyx Path does a game about talking dogs, they can't do brooding creatures of the night just one step removed from our dark, dark world.
A little long there, but I think you get the drift. It's about "tonality", and an assumption that any given group of creators can't shift tones. Or genres. Or whatever. Well, we certainly can, we have many teams that contain many creators, and thus, they are creative in a lot of different ways!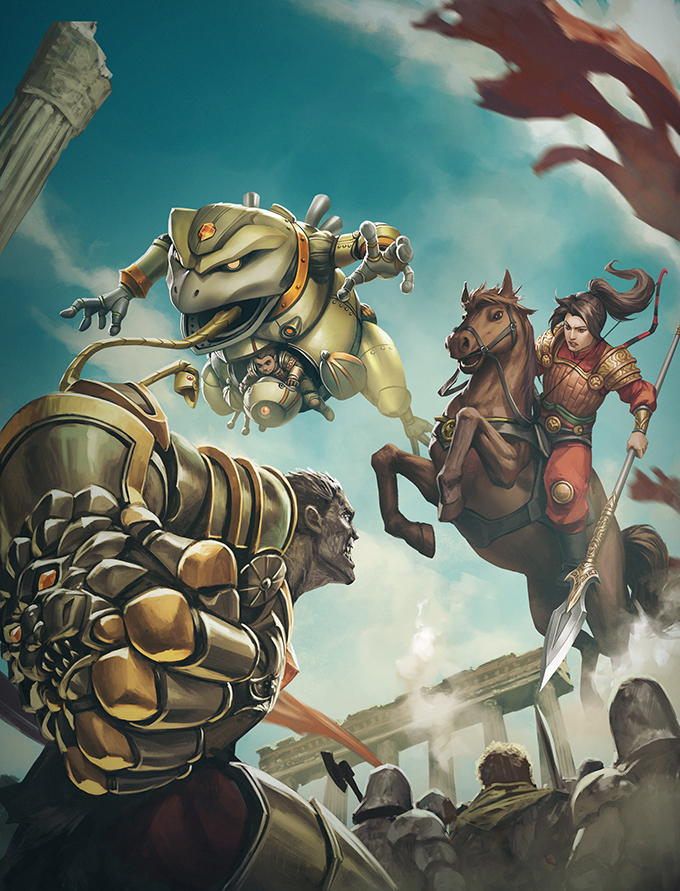 Only One Mention of Robert Burns During the Meeting:
Wow! August is almost over! Which means we're in the last few days of Scarred Lands month – we hope everybody had a chance to enjoy the various Pathcasts and actual plays, and sales!
Oh the sales, the sales, the sales. Only a few days left to get your 90%-off discount on older Scarred Lands PDFs on DTRPG – and 50% off on physical products over at IPR.
On Thursday, September 1st we switch over to celebrating the Realms of Pugmire! Monarchies of Mau PDFs will be 90% off, and Monarchies of Mau, Pirates of Pugmire, Dice, Screens, etc will be 50% off at IPR!
Friday's OnyxPathcast features an actual play that contains the very rare event of Eddy actually getting to play in Pugmire – check it out in honor of its 5th anniversary!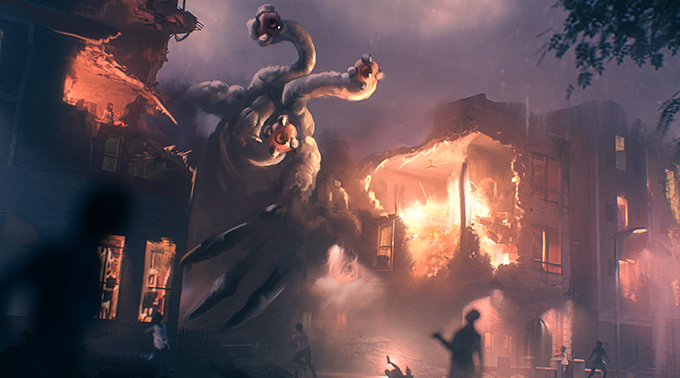 Mea Culpa time: A big apology from me because last week I originally left in a problematic note on the twenty-plus year old internal sketch of the Aberrant cover. I was schooled about that as a term describing Asian people and stopped using it not long after the sketch was created. Very sorry if seeing that outdated term upset anyone, it was totally my fault. Apologies, and the graphic was edited as soon as I realized that term was on there.
It's true, the screw-ups of the past can rise up and haunt you, even after:
TEN YEARS, MANY WORLDS, ONE PATH!
---
BLURBS!
---
KICKSTARTER/CROWDFUNDING!
Coming next on crowdfunding… Scion: God!
---
Onyx Path Media!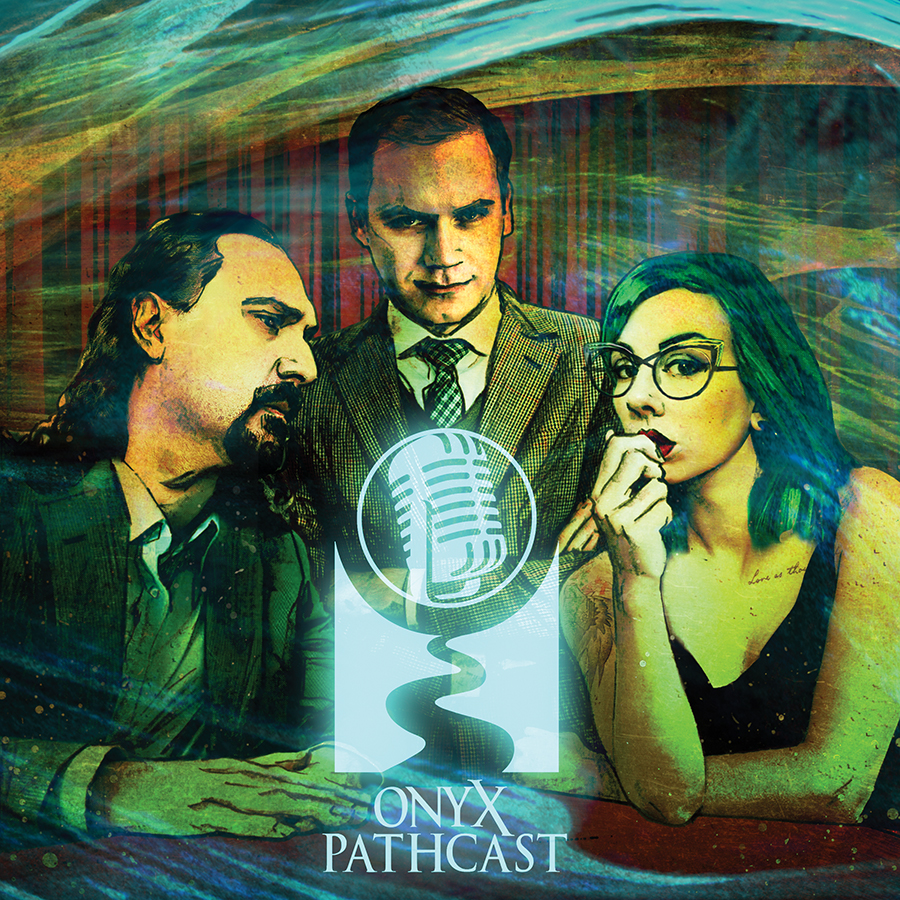 This week:
Matthew runs Eddy and Dixie though a one-shot Pugmire adventure to celebrate five years of Pugmire!

As always, this Friday's Onyx Pathcast will be on Podbean or your favorite podcast venue! https://onyxpathcast.podbean.com/
---
Onyx Path Media now has its own blog on Tuesdays! We'll continue posting our highlight of the week here, but Tuesday will be the day to visit if you want to catch up on actual plays, interviews, deep dives, and other assorted Onyx Path media!
Please check out our attached media schedule for the impressive number of videos on our Twitch channel this week! In particular, keep those eyes open for our Storypath Showcase, where we give an excellent profile of our various Storypath games and how to play them!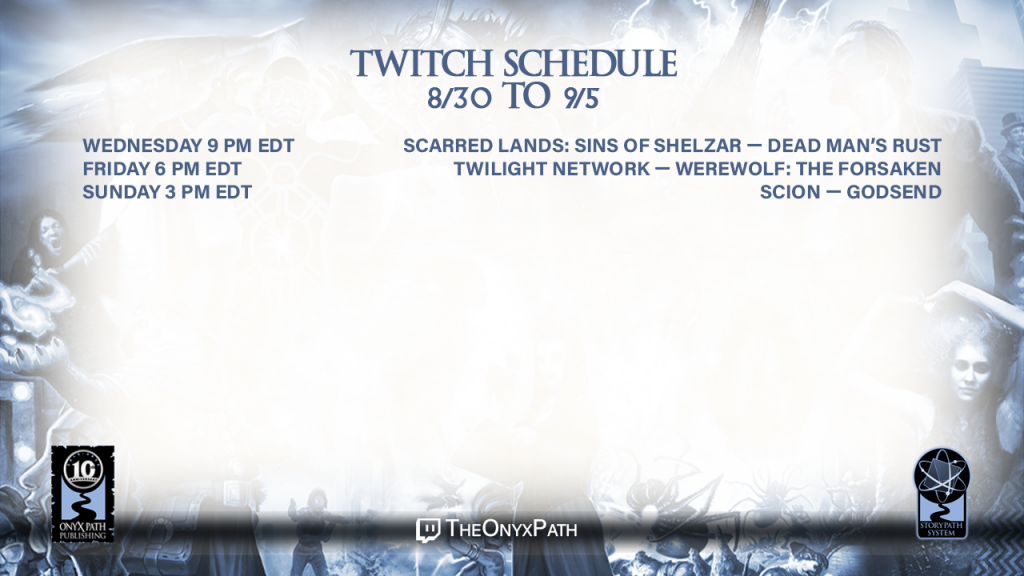 MEDIA HIGHLIGHT OF THE WEEK:
This week we're going to shine a spotlight not on one particular video or podcast, but on a website that covers ours and many other games. This site is Geek Native, which provides all manner of reviews, exposés, and breakdowns of RPGs. Do check it out here: https://www.geeknative.com/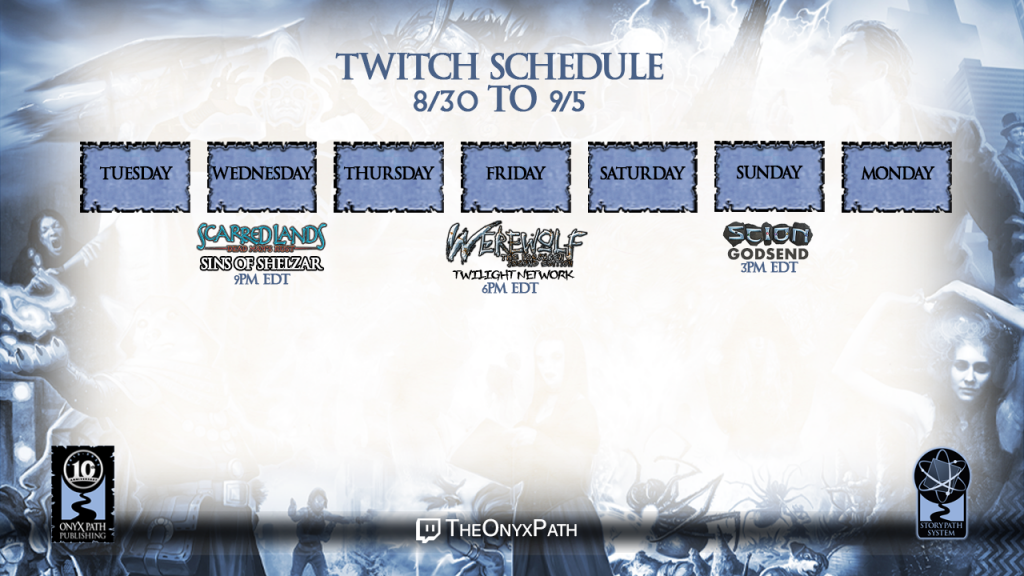 This week's Onyx Path News will be going up tomorrow instead of today (Matthew has only just got back from Scotland after the convention), so click the bell on https://www.youtube.com/user/theonyxpath to be informed when it goes live!
---
Virtual Tabletop!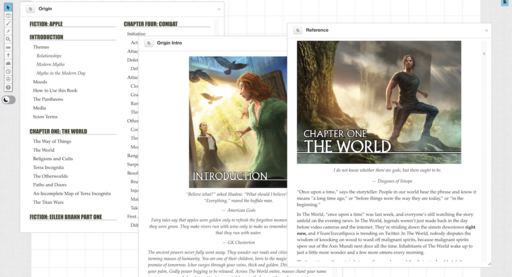 The Scion: Origin Compendium is now available on Roll20!
https://marketplace.roll20.net/browse/compendiumexpansion/12522/scion-second-edition-book-one-origin
It's native to Roll20, so not for use elsewhere, but perfect for starting your Roll20 Scion game – plus, the official Origin & Hero sheets are already available!
And the first of our official sheets designed for Roll20 are now available!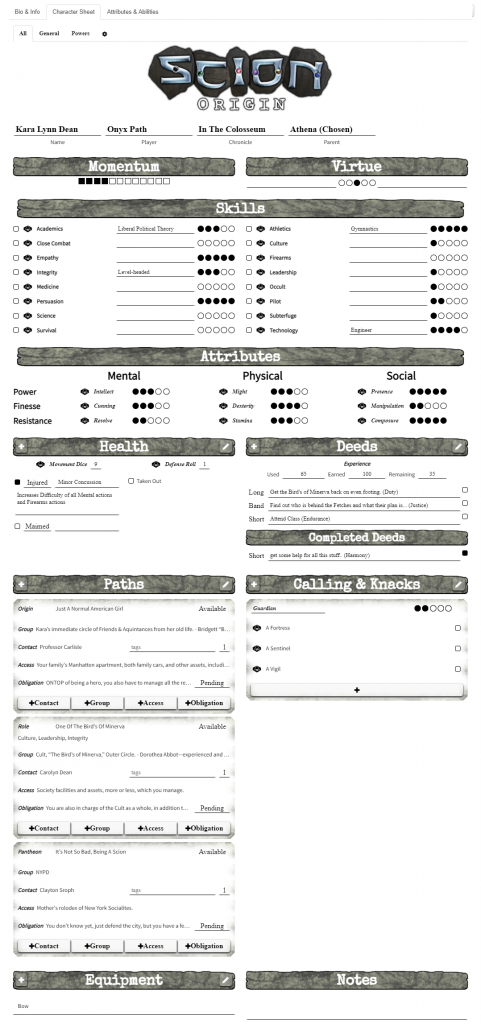 The first of our official sheets designed for Foundry VTTis now available!
Direct Link: https://foundryvtt.com

As they say: "Foundry Virtual Tabletop is a self-hosted roleplaying platform with support for hundreds of game systems with modern features and a developer-friendly API. Foundry VTT is a one-time purchase where your players connect for free using a web browser."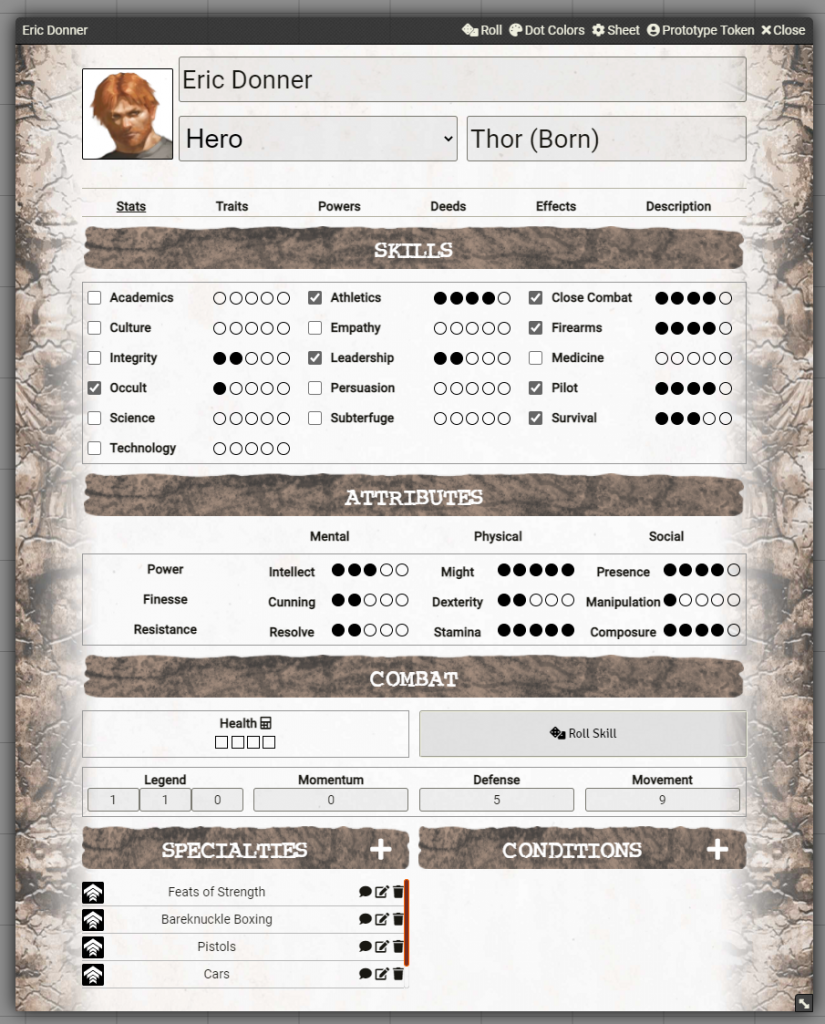 More VTT offerings and projects will be arriving this year!
On DrivethruRPG, here is the main filter for all of our current VTT content:
https://www.drivethrurpg.com/browse/pub/4261/Onyx-Path-Publishing?filters=0_0_0_45317_0
A few highlights of our platform agnostic DTRPG content:
https://www.drivethrurpg.com/product/309127/Scarred-Lands-Creature-Collection-VTT-Token-Pack
https://www.drivethrurpg.com/product/317690/Trinity-Continuum-Hunt-for-the-Red-Widow-VTT
https://www.drivethrurpg.com/product/340327/Trinity-Continuum-Aeon-VTT-Tokens
https://www.drivethrurpg.com/product/311578/Scarred-Lands-VTT-Separation-Anxiety
https://www.drivethrurpg.com/product/311580/Scion-2e-VTT-Origin-Signature-Tokens
https://www.drivethrurpg.com/product/311579/Scion-2e-VTT-Hero-Signature-Tokens
---
Our Sales Partners!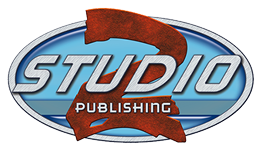 We're working with Studio2 to provide our traditionally printed books out into your local game stores. Game stores can order via their usual distributors, and can also contact Studio2 directly. And individuals can check out our projects via the links below!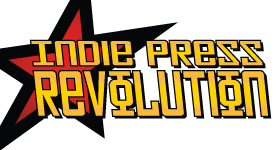 Looking for our Deluxe or Prestige Edition books, dice, and screens? Try this link! http://www.indiepressrevolution.com/xcart/Onyx-Path-Publishing/
Scarred Lands books and dice are 50% off at IPR this month:

https://www.indiepressrevolution.com/xcart/Deals-and-Specials/

As always, you can find Onyx Path's titles in PDF and PoD versions at DriveThruRPG.com!
Scarred Lands: the 3e/Pathfinder PDFs sale is live on DTRPG:
https://www.drivethrurpg.com/browse/pub/4261/Onyx-Path-Publishing/subcategory/8329_19342/Scarred-Lands
https://www.drivethrurpg.com/browse/pub/4261/Onyx-Path-Publishing/subcategory/8329_19411/Relics–Rituals
Amazon and Barnes & Noble!
You can now read our fiction from the comfort and convenience of your Kindle (from Amazon) and Nook (from Barnes & Noble).

Check out the Trinity Continuum: Aeon novellas Dawn and Meridian in the Kindle store!
---
On Sale This Week!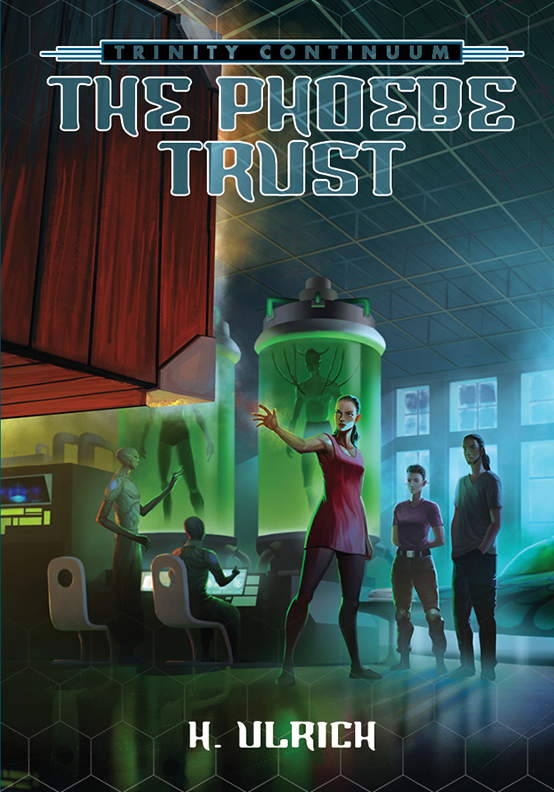 This month's Tasty Bit PDF – Trinity Continuum: Phoebe Trust – goes on sale this Weds on DTRPG!
---
Conventions!
Because dates for physical conventions are subject to change due to the current COVID-19 outbreak, we don't yet have a list of upcoming physical conventions. Instead, keep an eye out here for more virtual conventions we're going to be involved with!
Game Night With Onyx Path Publishing at Start.Playing are the last Fridays of the month!
Please spread the word about GMing games as much as
possible. Details on how list a game are at the bottom of the page in
the FAQ:

https://startplaying.games/event/game-night-onyx-path
Tabletop Scotland was last weekend, and as reported above, a great time was had by all!
---
And now, the new project status updates!
Our full list of projects will be available monthly on our blog! Check out July's full list report here: https://theonyxpath.com/release-roundup-july-2022/
DEVELOPMENT STATUS FROM EDDY
Here are the projects that moved to the next stage of production:
Post-Approval Development
They Came From – Tasty Bit: They Came from Beneath My Bed!
Matthew: As approvals conclude, I'll need to perform some botanical alchemy on some of the floral content, but changes should be relatively minor before we send this lovely little supplement over to editing!
Editing
Changeling the Lost – The Hedge
Dixie: I'm super excited for this one! That said, Matthew used all of the floral and botanical language in his update, so none was left for me.
Mage: The Awakening – Tome of the Pentacle
Dixie: And we're off to the finish line! Go, go little Tome!
---
ART DIRECTION FROM MIKE CHANEY!
In Art Direction
Exalted Essence – Still got some artwork I need sign offs on. Need those asap so artists can finish up.
Ex3 Sidereals KS – All notes are with Maria and are being contracted out.
TCFBTG Monsters from the Crypt – AD'd.
W20 Howls of the Apocalypse – KMJ's portraits are in and moving forward with the rest.
W20 Icons of Rage – Getting notes over to KMJ for the portraits.
SCION Realms of Magic and Mystery – Art contracted out.
Squeaks in the Deep Companion – It's AD'd.
In Layout
Squeaks Jumpstart – Workin on it.
Proofing
Scion Masks of Mythos – Once the 2nd proof stuff is in, I'll take over and get it ready for backers.
Indexing
At Press
Scion Demigod – KS books at fulfillment shipper.
Scion Demigod Screen – Shipping to KS shipper.
Squeaks in the Deep Screen – Shipping to KS shipper.
Squeaks in the Deep – Shipping from printer to KS shipper.
Squeaks in the Deep Bookmarks – At KS shipper.
Hunter: The Vigil 2e – KS books at fulfillment shipper.
HTV 2 Screen – Shipping to KS shipper.
Scarred Lands: Dead Man's Rust – Shipping from printer to KS shipper.
TC: Novas Worldwide – Awaiting errata.
Trinity Continuum: Assassins – PoD proofs ordered.
M20 Sorcerer – Errata being input.
Scion Players Guide: Saints and Monsters – Awaiting errata.
Scion Dragon – Errata-ing with KS backers.
MTC Book of Lasting Death – Errata-ing with KS backers.
CtL 2e Kith and Kin – Errata-ing with KS backers.
TC: Mission Statements – Advance PDF gathering errata.
Tasty Bit – TC: The Phoebe Trust – Out this week
---
Today's Reason to Celebrate!
Today is bracketed by two celebratory moments: first, yesterday was the birthday of the late, great, Jack "King" Kirby! Without The King, there'd be no Marvel Comics or the MCU, no Captain America or Black Panther – and at least half of the storylines in DC comics and films are drawn from the stories he wrote and drew over there. He was a prodigious artist with a massive talent, work ethic, and dynamic body of work, and he wrote of new and modern mythologies in a way that has never been duplicated. Long Live the King!
Second, Tuesday is the 5th Anniversary of the release of Pugmire! Hard to believe it has been five doggo-filled years already, but it has! That's 35 years in dog-time! Cheers to Eddy Webb and everyone who brought our world of uplifted pets to life!