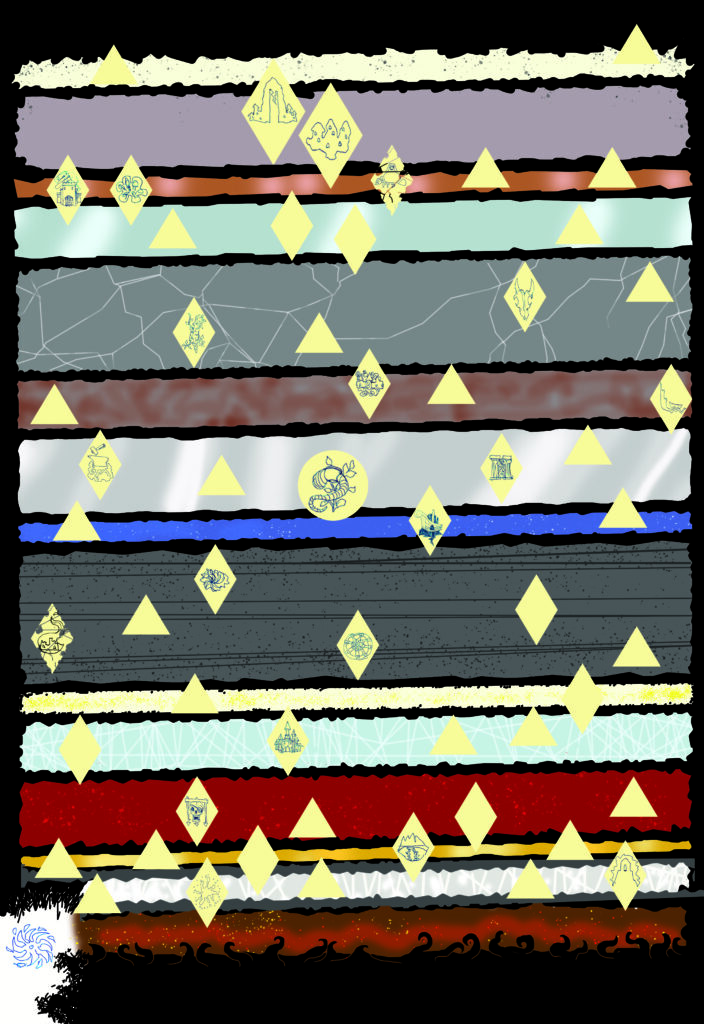 Now that the Titans Rising/Titanomachy Kickstarter is over with a satisfying amount pledged by almost 1,000 backers so that we can traditionally print both books and get them out into stores, our attention turns towards our next crowdfunding campaign.
It's The World Below, our newest game world and the first game in the multi-game Earthbane Cycle! And there was much rejoicing!
The art above is a technical sketch, if you will, depicting an abstract view of the strata that broadly make up The World Below. I've still got a bunch of details to add and to turn those sketched out symbols into tighter visuals, and I'll definitely add some words to it in order to identify what everything else. For now, though, enjoy this teaser!
So yeah, we're finalizing a bunch of things – both in prep for the BackerKit crowdfunding and for the longer term. You should be seeing some BK advertising for the campaign – scheduled for mid-October right now – really soon!
Meanwhile, you can learn more about The World Below if you watch any of Matthew Dawkin's Gentleman Gamer videos (or listen on Spotify) linked below in our Media section. And/or, you can watch two programs coming this week on our Twitch channel: a very special game run by Matthew with proceeds going to the Roll For Wishes charity, (The Tiltify campaign link is https://donate.tiltify.com/@theonyxpath/roll-for-wishes.) and a look at The World Below on a new chat show launching this week.
Biweekly on Saturdays at 2PM EDT, Phil Keeling will be sitting down with various creators to discuss their work. For the series premiere, Phil will meet with Michele Masala to delve into The World Below!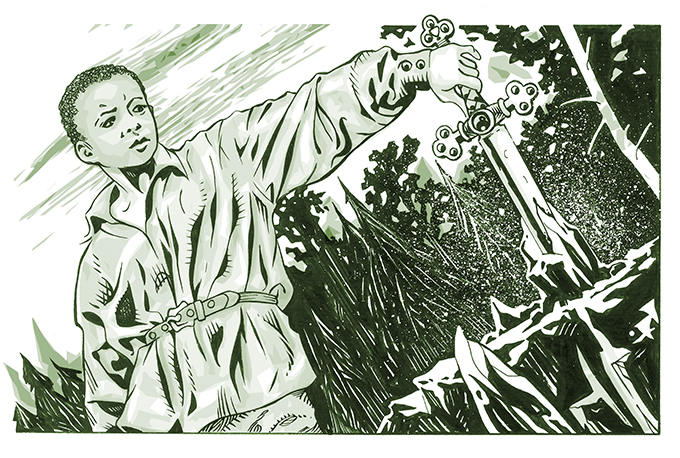 The last two weeks of the Onyx Pathcast consisted of a two-part TWB character creation session with Matthew walking several of the Pathcast crew through the process. Here's Dixie to report in on the fun they had:
Though it took us a couple of hours (due to the amount of tangents we had and questions for Matthew) making a character for The World Below was exceptionally fun and easy! I love the choices presented, and how they don't feel like another fantasy game that draws mostly from things like Lord of the Rings. Rather, TWB encourages you to get creative with your subterranean character, and by letting you pick your major path, even two characters who seem similar on paper can end up completely unique.

I ended up making Breen (yes, that's a sample name in the book), an Entissa (snake/lizard person), Myceli (I can talk to mushrooms, y'all), from The Kitchen guild, which means we are actively concerned with how to feed ourselves and our neighbors in The World Below. I love that being an important thing to be in this game, as someone who loves to feed people in real life. My calling is a Silhouette, kind of like a rogue/assassin, who can use an element called the Dark as a weapon. My dogma is The Hades Tract, a group who thinks that everyone in TWB is already dead and in some sort of afterlife situation. Where you're from also has an impact on your character, and I'm from Tark, a horrid place near the surface, so it's no wonder my character was eager to get out of there and embrace the Dark.

I picture Breen as sort of a legless snake person, like the Coiled from Borderlands or the naga in World of Warcraft. She's mostly black with some spots of green, and she has small, cute, luminous mushrooms growing out of her in clusters in places like her shoulders and above her eyes. She's not a very big snake, and she's good at squeezing into small spaces to forage for mushrooms.
And Danielle shares this related tidbit of her experience:
I love the idea of cooking being important in a dark fantasy game, so I made Plunk, a gregarious chef who experiments. They are a hobgob from the settlement of Telver's Hearth and follow the goddess of luck, Fortuna. Plunk is a Qeobaca, so I've made yet another impossibly short and weird little dude to play. They look kind of like a person, but have glowing Kaos showing up in their skin, and their eyes glow a violet color. They're also in the Kitchen Guild. They are an Alchemist, which I've decided means they are a kitchen wizard/herb alchemist. Which in honesty just means they are picking mushrooms off Breen and throwing them in a pot with Kaos rocks to find out what happens!
Next week, I'm thinking we'll share with you Breen's character sheet – which makes sense, as Dixie will be stepping up (and into) and writing the Monday Meeting Notes blog as I have real-world stuff that needs doin'. Stupid real world.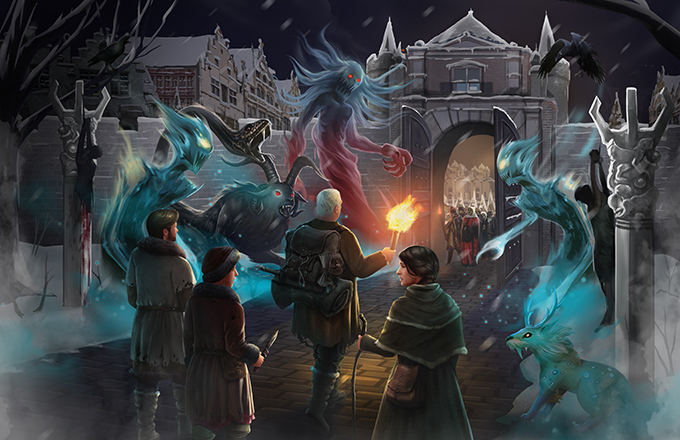 SPEAKING OF THE REAL WORLD…
Or, at least, not specifically The World Below. Here are some things we discussed at today's meeting:
Marketing some stuff about some games. (That's all you get for now, but you're gonna love it when it happens).
Even if you're not interested in The World Below, please do check out The Gentleman Gamer's Guide to the Storypath Ultra System, as he does a very focused and concise job of explaining the way Ultra works and why we are loving it as a system for our latest games. YouTube link below in the Media section!
Today starts a Scarred Lands 5e Bundle of Holding! We start with the STARTER COLLECTION at US$17.95 – retail value $72. Then as the campaign progresses up until the end on Monday, October 23, they'll open up the BONUS COLLECTION
(threshold starts at $29.95 – additional retail value $145)! Here's the link: https://bundleofholding.com
I should point out that one of the components of the Bundle of Holding campaigns we've really appreciated is that a percentage of profits goes right to our favorite charity. Long-time readers know that that's The Bodhana Group, who continue their mission to utilize Table Top Gaming as part of their therapeutic efforts.

Based on some commentary about last week's Tasty Bit, we do hope that we've made it clear to folks that this year's worth of Tasty Bits are not just only for the game line we've put them out under, but are useful with any of our games – or really, any gaming, online or at the table, where you might need a map for an encounter. "Hotel Lobby" is a map of a hotel lobby, and could be used for any game where you might need a map of that sort of space.
Finally, just wanted those who followed the discussion over what I should be drawing for Inktober that as of yesterday, the whole drawing challenge (marathon, really) started, and this is the one I started with – my D&D5e dwarven Hexblade Warlock Korbi Darkblade (the name's a bit on the nose, I know!). He's a serious agent of the Raven Queen but devoted to helping his fellow dwarves, and then the other beleaguered inhabitants of the Icewind Dale when he learns of their plight as well:
And with that, time to get this latest blog out, and get back to today's drawing: my Elven Druid Ubi Ulo changing form into a spider! Yes, gaming can be spooky in any world, but mostly our:
MANY WORLDS, ONE PATH!
---
BLURBS!
---
KICKSTARTER/CROWDFUNDING!
Coming This Month: The World Below Crowdfunding on BackerKit!

---
Onyx Path Media!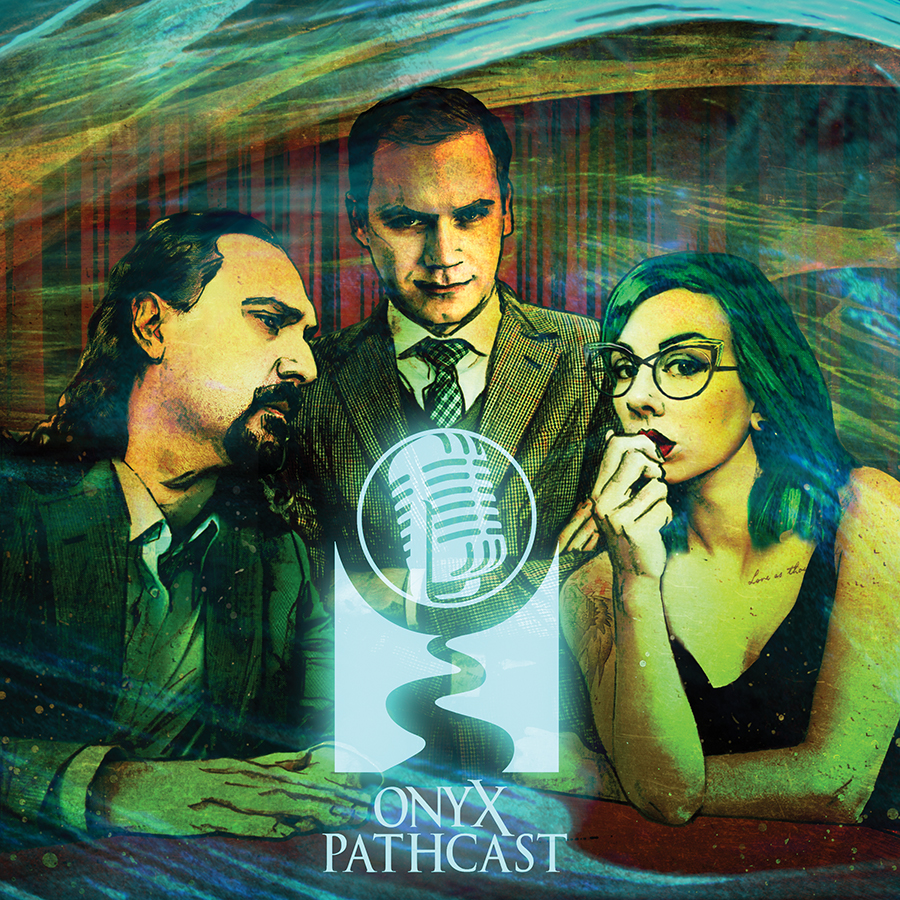 This week:
Danielle talks with two of the developers on the upcoming Crucible of Legend book for Exalted!
As always, this Friday's Onyx Pathcast will be on Podbean or your favorite podcast venue! https://onyxpathcast.podbean.com/
---
Please check out our attached media schedule for the videos on our Twitch channel this week! In particular, keep those eyes open for our Storypath Showcase, where we give an excellent profile of our various Storypath games and how to play them!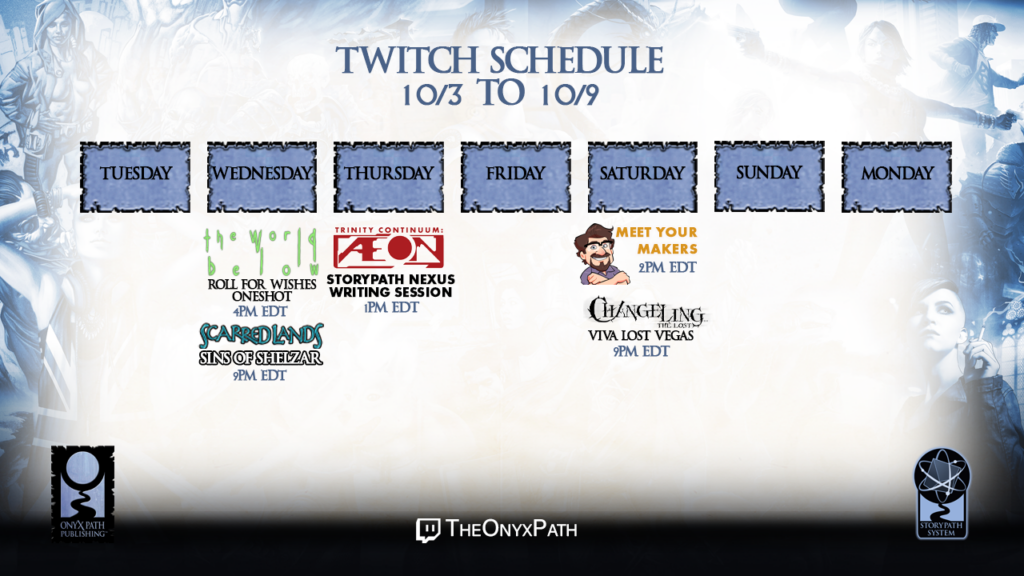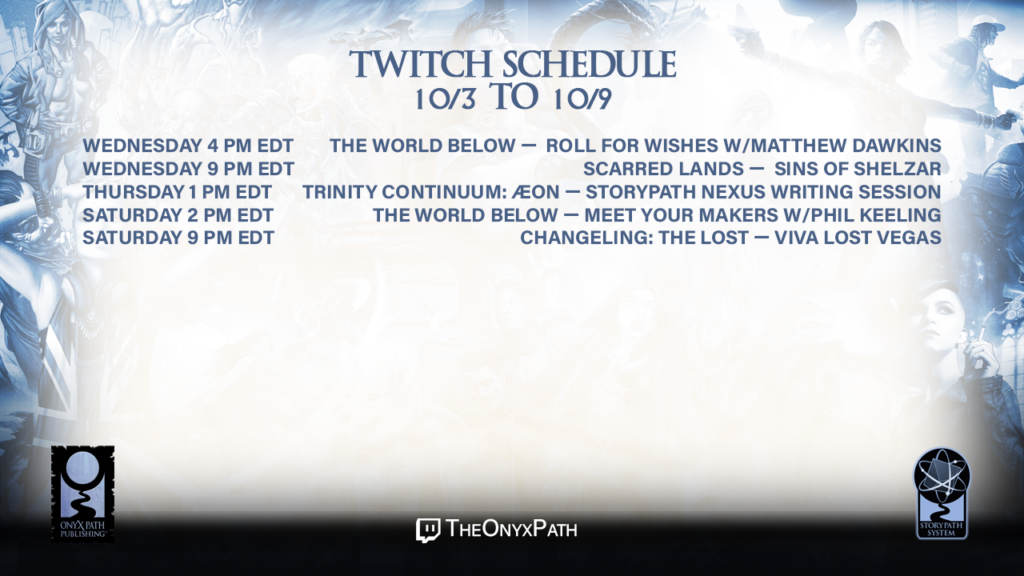 MEDIA HIGHLIGHT OF THE WEEK:
Matthew Dawkins continues The Gentleman's Guide to The World Below, on YouTube and via podcast! you can find the most recent episodes right here:
– https://youtu.be/5Id_QJ7lEB8
– https://youtu.be/-jZ8YL-4jdA
– https://open.spotify.com/episode/4Tlcp3fuexIrgLKJDFmd5l?si=2ad514b8d91045f2
The Onyx Path News discusses recent and upcoming releases! You can find it on our YouTube channel (click the bell to be informed when we go live!) but if you missed the last episode, here it is: https://www.youtube.com/live/IG-AHq_oosk?si=nCAKqvTmSl6iYqI5
---
Virtual Tabletop!
New on the Roll20 Marketplace, it's the Scarred Lands' Creature Collection and Camp Murder Lake Tokens for Roll20 VTT play!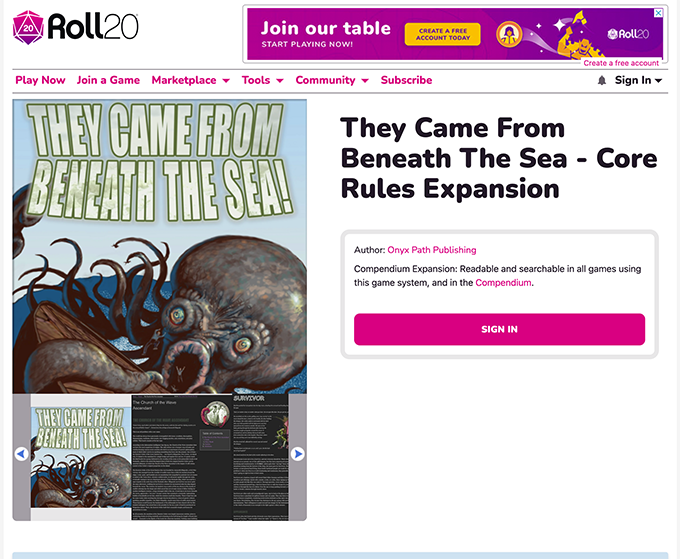 NEW!
They Came From Beneath the Sea! on Roll20 VTT!
https://marketplace.roll20.net/browse/bundle/22308/they-came-from-beneath-the-sea
Here are some more shots from the They Came From Beneath the Sea! Compendium!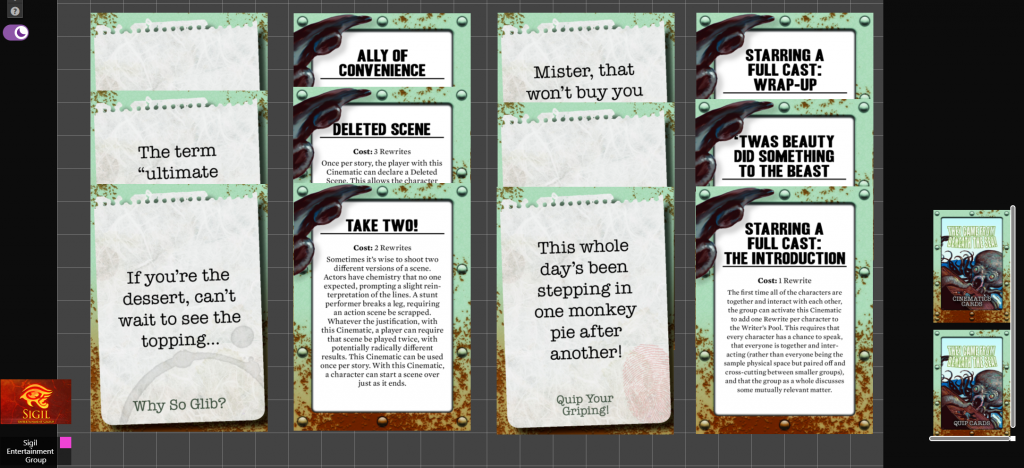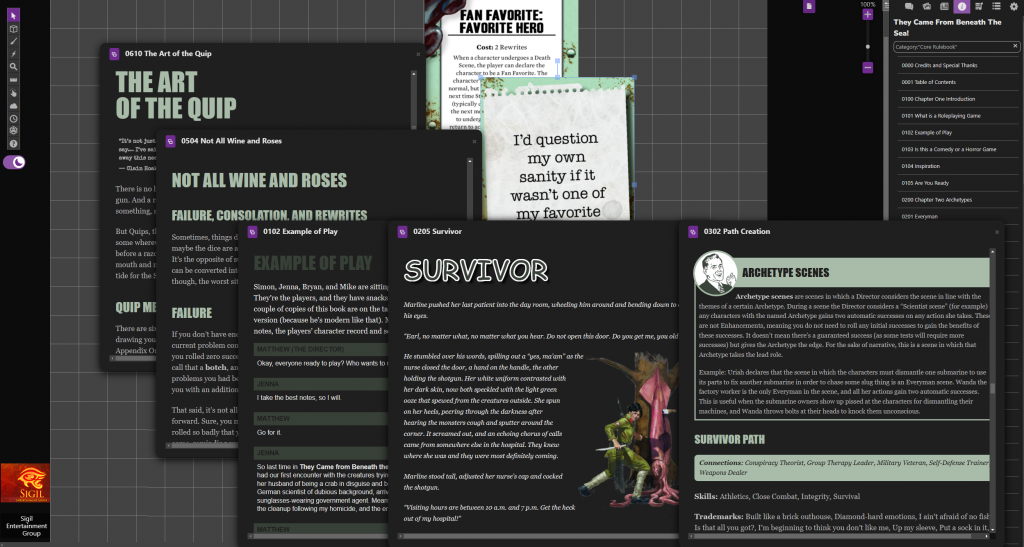 And there's also the Scion Jumpstart, all ready for Roll20 VTT fun!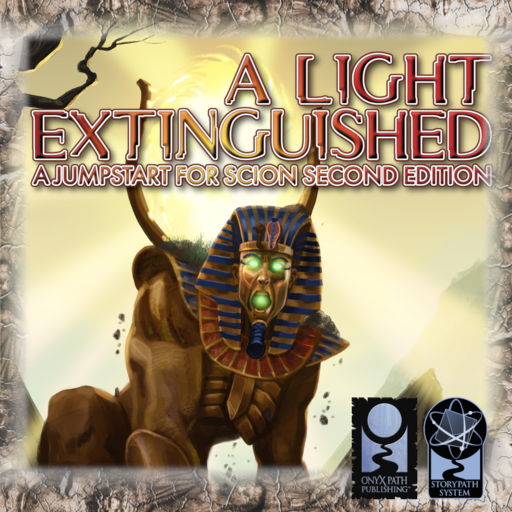 More news and links when we have them!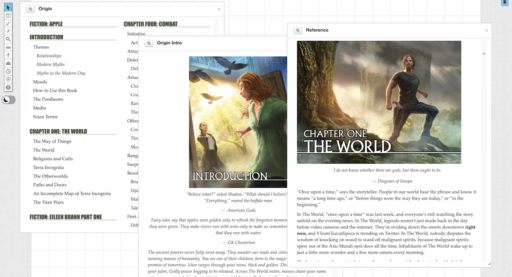 The Scion: Origin and Scion Hero Compendiums are now available on Roll20!

https://marketplace.roll20.net/browse/publisher/1716/onyx-path-publishing

Scion is just the start! They Came From Beneath the Sea! and other
Onyx Path RPGs are in development for Roll20 virtual tabletop!

The first of our official Scion sheets designed for Foundry VTT are
now available!

Direct Link: https://foundryvtt.co
Looking for more virtual tabletop resources? We have a selection of
Tokens, Encounters, and more available now at DriveThruRPG!

Get 'em here: https://bit.ly/3SnrNJ7
---
Our Sales Partners!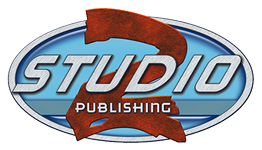 We're working with Studio2 to provide our traditionally printed books out into your local game stores. Game stores can order via their usual distributors, and can also contact Studio2 directly. And individuals can check out our projects via the links below!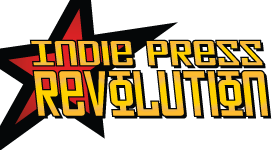 Looking for our Deluxe or Prestige Edition books, dice, and screens? Try this link! http://www.indiepressrevolution.com/xcart/Onyx-Path-Publishing/

As always, you can find Onyx Path's titles in PDF and PoD versions at DriveThruRPG.com!
Amazon and Barnes & Noble!
You can now read our fiction from the comfort and convenience of your Kindle (from Amazon) and Nook (from Barnes & Noble).

Check out Melody Through the Mirrorshade Lens and Facets of Truth, as well as Trinity Continuum: Terat and The Hollow Courts on Kindle in the Kindle store!
---
On Sale This Week!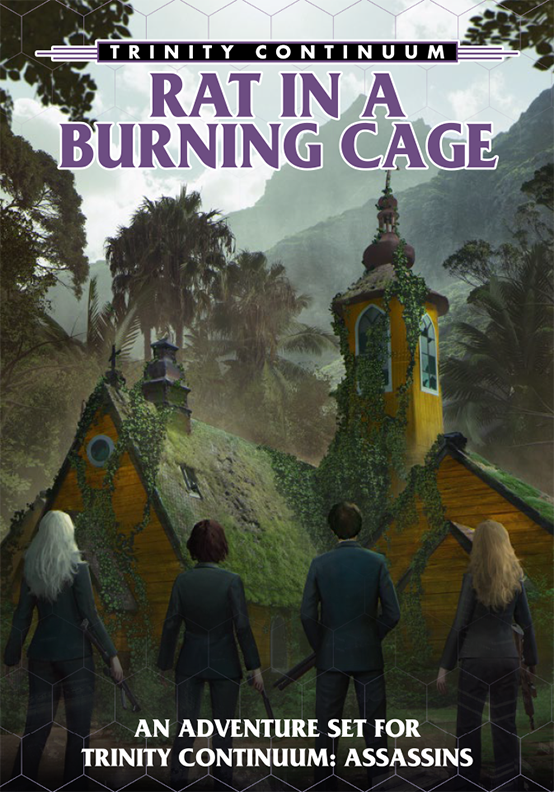 Do you have what it takes to make it through the Rats In A Burning Cage adventure for Trinity Continuum Assassin? Now is the time to find out with both the PoD and PDF and all the extras for VTT play available this Weds on DTRPG!
Also this week we add to our VTT offerings for your favorite WoD 20th Anniversary projects!: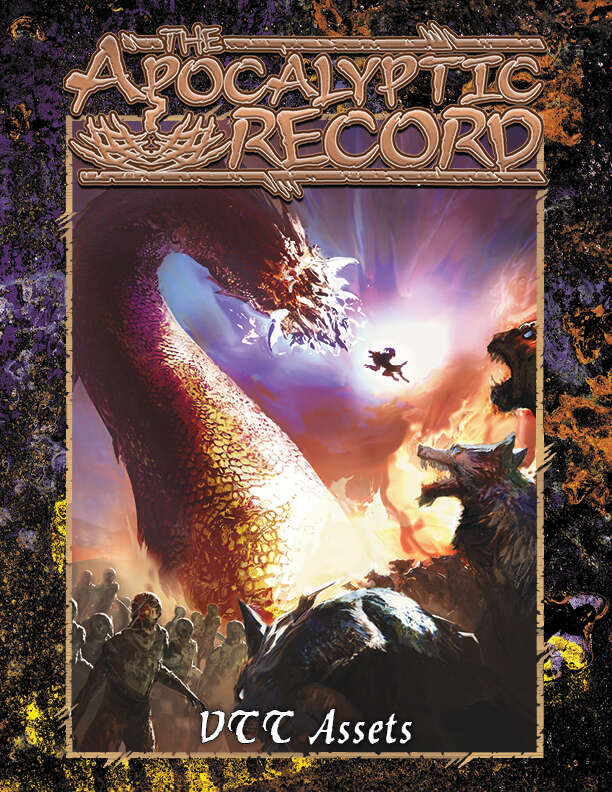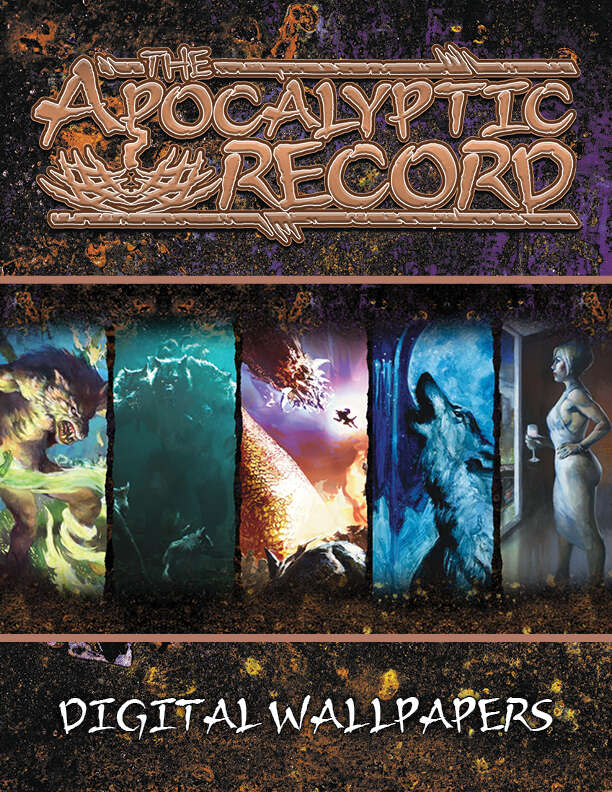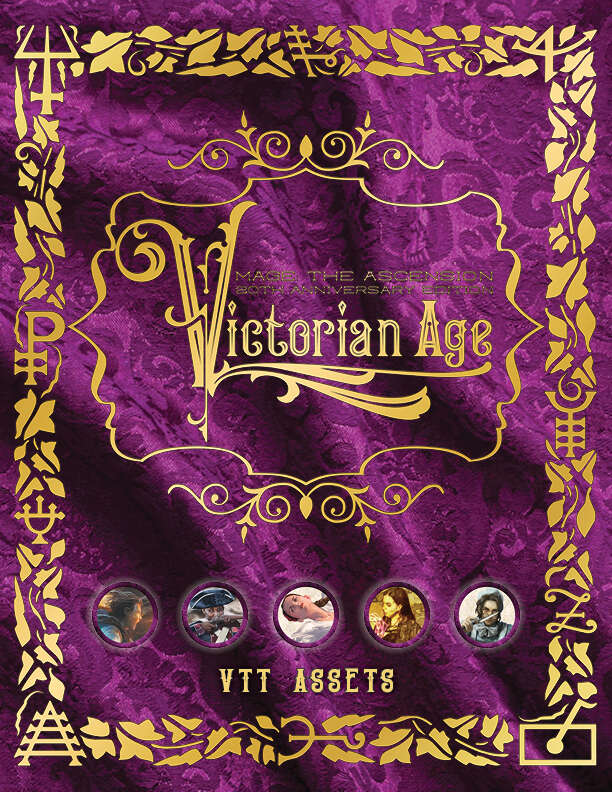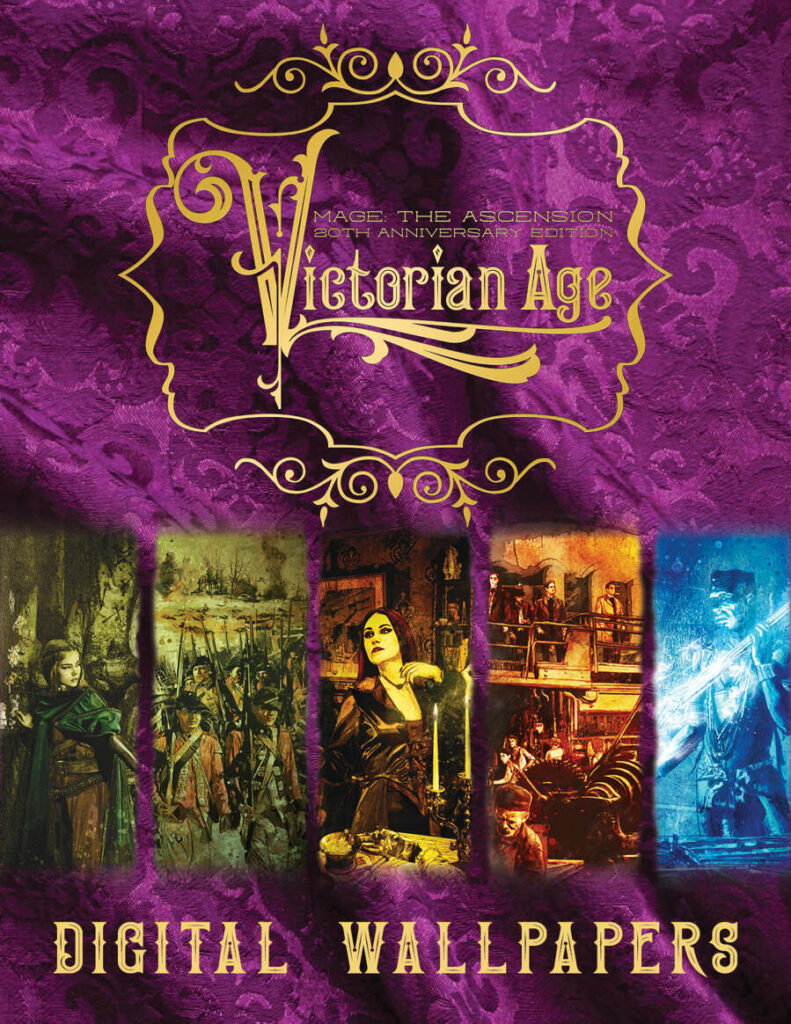 ---
Conventions!
As we are slowly returning to attending conventions in person after avoiding them during the COVID-19 outbreak, keep an eye out here for more physical and virtual conventions we're going to be involved with!
GameHoleCon (Oct 19th – 22nd) has updated their Exhibitor list, and we're on it!:
https://www.gameholecon.com/
And also: Virtual GameHoleCon is back on: https://virtual.gameholecon.com/


We'll be part of the Studio 2 booth at PAX Unplugged (December 1st – 3rd):
https://unplugged.paxsite.com/
Game Night With Onyx Path Publishing at Start.Playing is the last Friday of every month! Come play some of our games – even The World Below Ashcan! (But any of our game lines are welcome all day long!)
Please spread the word about GMing games as much as
possible. Details on how list a game are at the bottom of the page in
the FAQ:

https://startplaying.games/event/game-night-onyx-path
---
Project status updates!
Our full list of projects will be available monthly on our blog! Check out September's full list report here:
DEVELOPMENT STATUS FROM EDDY
Here are the projects that moved to the next stage of production:
Redlines
Realms of Pugmire – The Curious Cats of Mau (was Mau 2e)
Eddy: It's a big day for Realms of Pugmire! This pupdate means Lauren has enough of the drafts in to start her redlining pass. I'll follow up behind her, but honestly I'll be busy for a while, because…
Development
Realms of Pugmire – Threats and Curs (was Pugmire Monster Book)
Eddy: … the other pupdate is that I have all the final drafts in for Threats and Curs! This means I'll have to finally organize them all and review the updated enemies (and check their math), but based on the conversations I saw on our freelancer Discord, I'm really excited about what's going to be in here!
Manuscript Approval
Tasty Bit – TC: Adventure!: Laboratory
Eddy: Not to be outdone, this tiny-but-scrappy Tasty Bit zoomed from first drafts all the way to manuscript approval last week. I have most of the approval comments in to boot! Soon you will be able to tell stories about a villainous doctor and her diabolical ghost machine…
Post-Editing Development
Scion: God Jumpstart
Matthew: This stellar adventure is back with Hiromi to give it a final polish before art direction!
---
ART DIRECTION FROM MIKE CHANEY!
In Art Direction
Ex3 Abyssals – KS art buy, Maria is getting Navela and Gong on this asap.
The World Below – Should see cover art this week along with some more half page artwork. Working on KS assets as stuff comes in.
TCF Cyclops Cave and Classified Jumpstarts – I'm getting Riley moving on the splats for both.
M20 Victorian Weird Wonders and Revolutionary Magic – Full page art is in and over for approval.
SCION Demigod Companion – Trying to get some parts of this going while we have a moment between other projects for Scion.
TC With Great Power – Fulls are in… just getting the rest going.
In Layout
Ex Essence Charm Cards
Ex3 Across the 8 Directions – With Josh.
TC Anima Terra Surge Screen
SCION Once and Future
W20 Icons of Rage
Squeaks in the Deep Companion
TCF Classified – Well underway.
TCF Cyclops Cave – Getting underway.
Trinity Continuum CC – Getting assets over to Dixie for that.
Ex3 Exigents – Art in and approved… moving into layout queue as it's the next thing I'm working on after Cyclops Cave is in proofing.
Proofing
Ex Essence Novella 3 – At Paradox for approval.
Scion CC Guide – Getting corrections back over to Dixie.
HtV Jumpstart
Indexing
At Press
TC: Anima – Doing page xxs, incorporating the index, and all that other fun stuff… AND THEN prepping PoD files..
TC: Adventure! – Printer shipping books to fulfillment shipper.
TC Adventure Storyguide Screen and Booklet – Got printer moving forward.
Exalted Essence – Quoting with Printers.
Ex Essence Screen – Got printer moving forward.
W20 Apocalyptic Record – Printing.
W20 Apocalyptic Record Screen & Booklet – Got printer moving forward.
M20 Lore of the Traditions – Working on the printer quote for the LtD version. PoD files and proofs ordered.
Ex 3 Crucible of Legends – Page XXs.
Ex Essence Novella 1 – Out to KS backers?
TC PG KS Shirt  – Getting that over to James.
Ex 3 Exigents Shirt – Getting that over to James.
TC Adventure Addendum – PoD proof ordered.
Scion Dragon Jumpstart – PoD proof ordered.
Ex Essence Novel 2 – Scoundrelsong – PoD proof ordered.
TC Assassins VTT Adventure – Rat In A Burning Cage – PDF and PoD versions on sale this Weds on DTRPG!
---
Today's Reason to Celebrate!
Hey, it's Sting's birthday today! Anybody know this guy? I hear he was putting messages to Roxanne in bottles while walking on the moon. He's OK, but don't stand too close to him. Oh, and he hates Paul Atriedes – he WILL kill him!