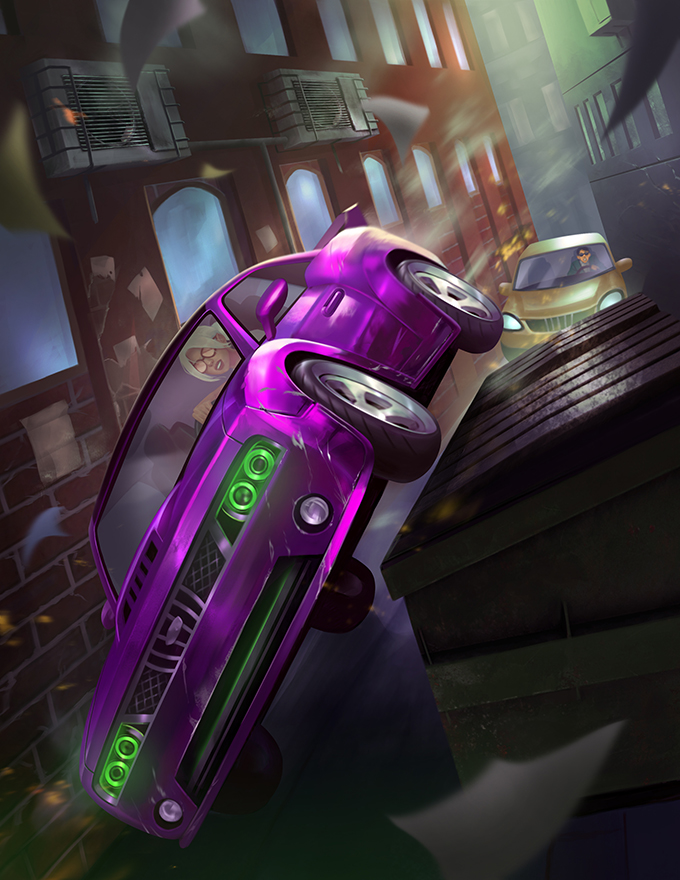 Our Crowdfunded By BackerKit campaign for the Trinity Continuum Player's Guide was funded in a hair over four hours last Tuesday!
Since this is a book that applies to all of the Trinity Continuum's Talents – with new looks at powers and abilities, as well as a swathe of new places to explore – I figured that our title to the blog this week should indicate how thrilled we are to be presenting it!
Speaking of some tweaks to the Trinity Continuum core rulebook, the alternative but simultaneous version of the core setting: Trinity Continuum: Assassins, went on sale a year ago today!
We know a lot of people have been enjoying TC: Assassins all this last year, with its look at the dark side of the modern world, but if you haven't checked it out yet, and you've enjoyed a certain assassin operating in his fourth film so far…well, you might just love TC: Assassins, too!
(Available in PDF and physical book PoD versions on DTRPG!)
On the social media front, last week on the Onyx Pathcast, Danielle walked Matthew and Dixie through half of character creation using the new options in the TCPG, and this Friday you can listen to the second half of that chargen fun!
Danielle – the developer of the TCPG – is being interviewed by Travis Legge on the Onyx Path Twitch channel this Wednesday at Noon EDT! You can even tune in live and ask your questions over on twitch.tv/theonyxpath!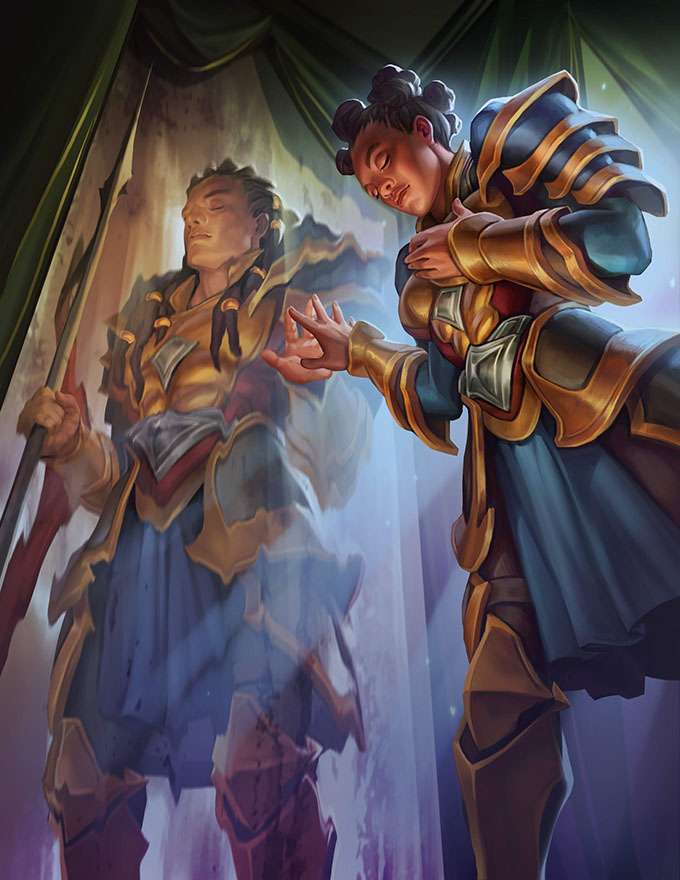 If Bullet Points Could Be Talented: These Are Them.
Meeting notes we've known and loved! First off, we're having a set of our Developer Town Halls this Tuesday, and as always, I'll be glad to pass on any questions or concerns to our delightful devs. Just drop them in the Comments below!
For those new to the term, these are big meetings that we started doing during the time we were all sequestered a few years ago, and we found it's an excellent opportunity to answer questions and review procedures and all that stuff that it really helps to get together and talk about in a group once and a while.
I don't know how many times a fresh point of view has helped all of us examine and reexamine how we do what we do! You're never too experienced to learn!
This Wednesday, we're putting the first of our Tasty Bit Compilations up as an Advance PDF on DTRPG! We're starting with all of the They Came From! Tasty Bits, so if you missed any, now's your chance! And if you already have them, now's your chance to finally order the compilation as a physical book when it goes on sale as a PoD (after we gather errata from the Advance PDF).
I think I just talked about this recently, but for the sake of completeness: we put Advance PDFs (for non-crowdfunded projects) and Backer PDFs (for crowdfunded projects) out and gather errata via our eagle-eyed community members. We use that errata to tweak the PDFs, and then create a final PDF and also a Print on Demand version for folks to buy on DTRPG.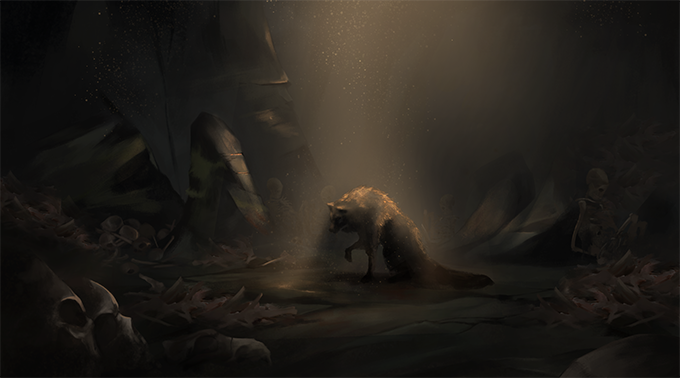 Some folks have been asking about the Storypath Ultra Brochure that is currently at the printer. We'll be taking those physical brochures to the GAMA Trade Show at the end of the month at the IPR booth. The plan is that we'll be giving them out to retailers and distributors to pass on to y'all, so if you want one, contact your local game store and see if they'll be attending and ask them to grab you one!
But don't worry if you don't have access to a local store, we will be making the PDF of the brochure available on DTRPG, and we'll look into doing a PoD version if folks want one and are OK with paying for them. (We just can't swing a free PoD, folks, as all the costs of printing and shipping would smack into us).
Of course, if you don't know what Storypath Ultra is…it's the latest iteration of the Storypath System rules we've been using for games such as Scion, the Trinity Continuum, They Came From!, etc for over five years. We figured we've all learned a fair bit about what works with Storypath, and that a few tweaks and clean-ups wouldn't be a bad idea!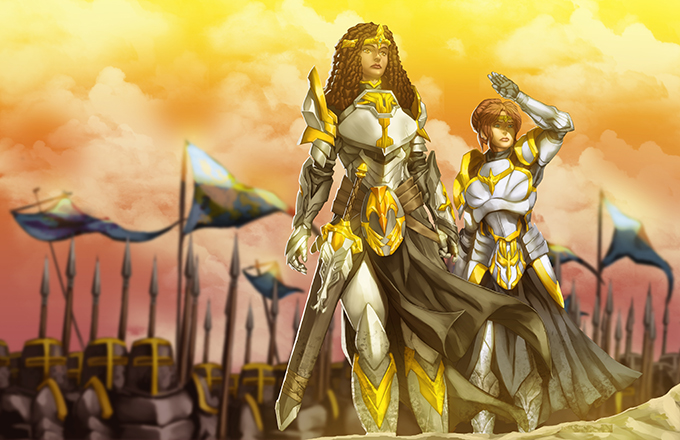 Now, if you don't want to learn about Storypath Ultra without a whole game to go with it, and I'm not a systems-head, so I hear ya, Matthew continues to tease the upcoming The World Below game which is powered by Storypath Ultra.
Last Thursday he previewed the Farsighter and Silhouette Callings, which other fantasy games might call classes or professions, although Callings are so much more, here: https://theonyxpath.com/the-world-below-the-farsighter-and-silhouette-callings/
And as has been the pattern, that blog post then asked for folks to vote for a choice of two options for the next teaser blog post – in this case: whether you want to see more about the illuminating Farsighter Wisdom of Heliogy, which allows their senses to expand to godly levels and enables predictions of events to come, or the shifting Silhouette Wisdom of the Umbra, which enables them to manipulate darkness and twist their own forms to unnatural degrees in the safety of the darkness.
You can still let us know at the blog post link above or in the Comments section here – we'd love to add your choice to everyone who already voted!
I'm probably missing some stuff that we discussed today, but fear not! – we'll no doubt be talking about more stuff next week! It's kind of our thing. Meanwhile, just like at the end of this blog every week, I'm going to do my thing and welcome you to enjoy our:
MANY WORLDS, ONE PATH!
---
BLURBS!
---
KICKSTARTER/CROWDFUNDING!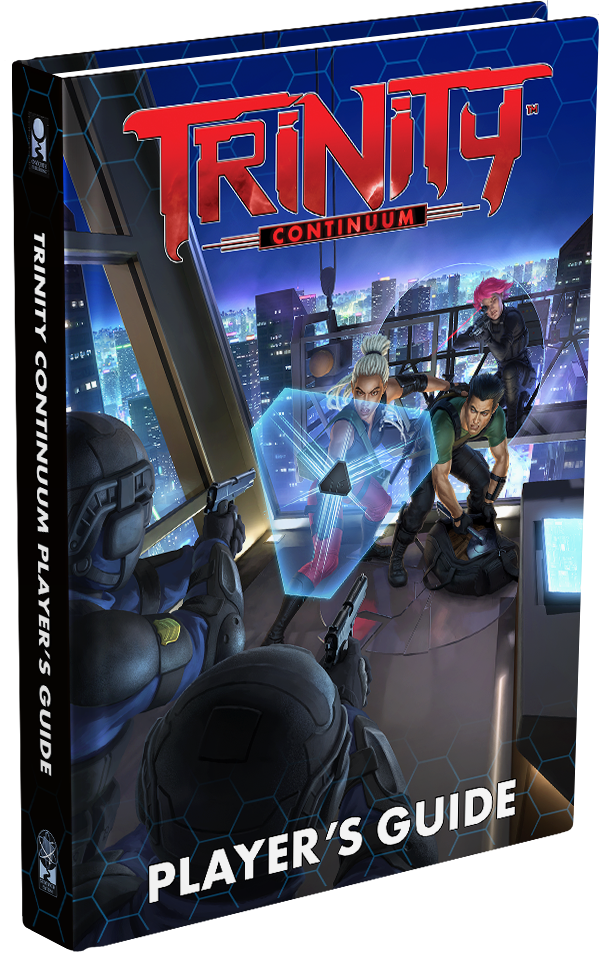 The Trinity Continuum Player's Guide funded in a tad over Four Hours on Crowdfunding On BackerKit on Tuesday, and we're marching to 200% funded! Here come the Stretch Goals!
Here's the link so you can join in:
https://www.backerkit.com/call_to_action/95ca375d-7d44-4b47-9cc6-df11bd469a90/landing
---
Onyx Path Media!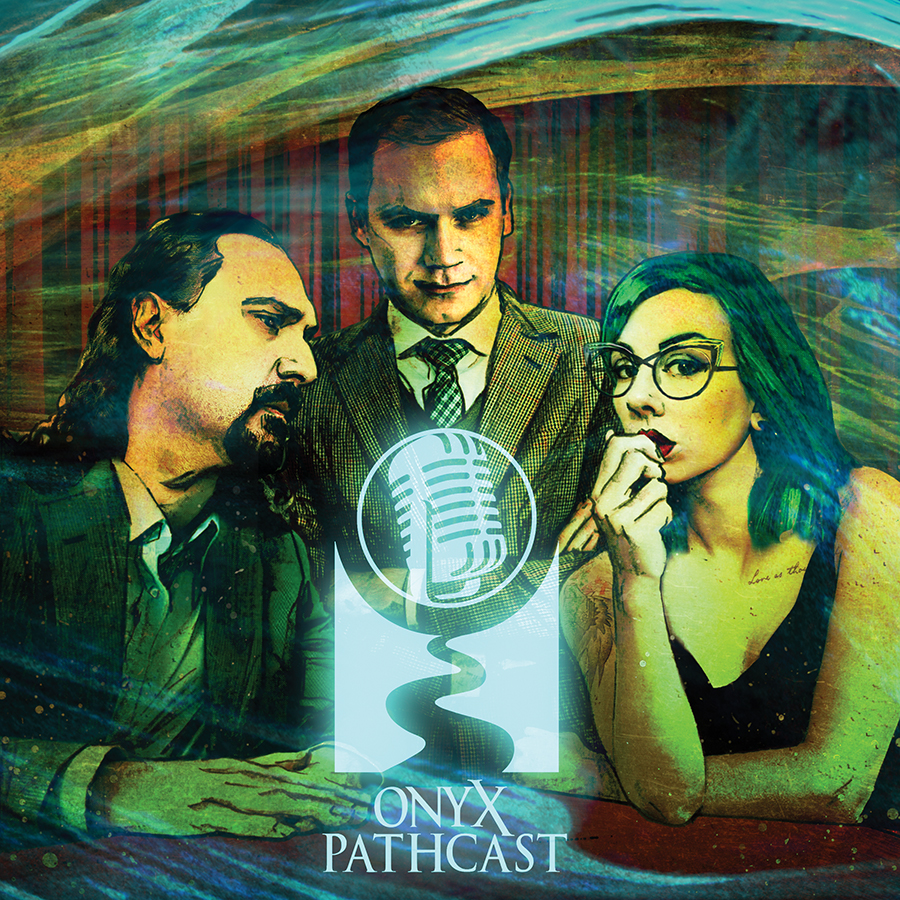 This week:
Danielle, Dixie, and Matthew continue making characters using the upcoming Trinity Continuum Player's Guide!
As always, this Friday's Onyx Pathcast will be on Podbean or your favorite podcast venue! https://onyxpathcast.podbean.com/
---
Onyx Path Media now has its own blog on Tuesdays! We'll continue posting our highlight of the week here, but Tuesday will be the day to visit if you want to catch up on actual plays, interviews, deep dives, and other assorted Onyx Path media!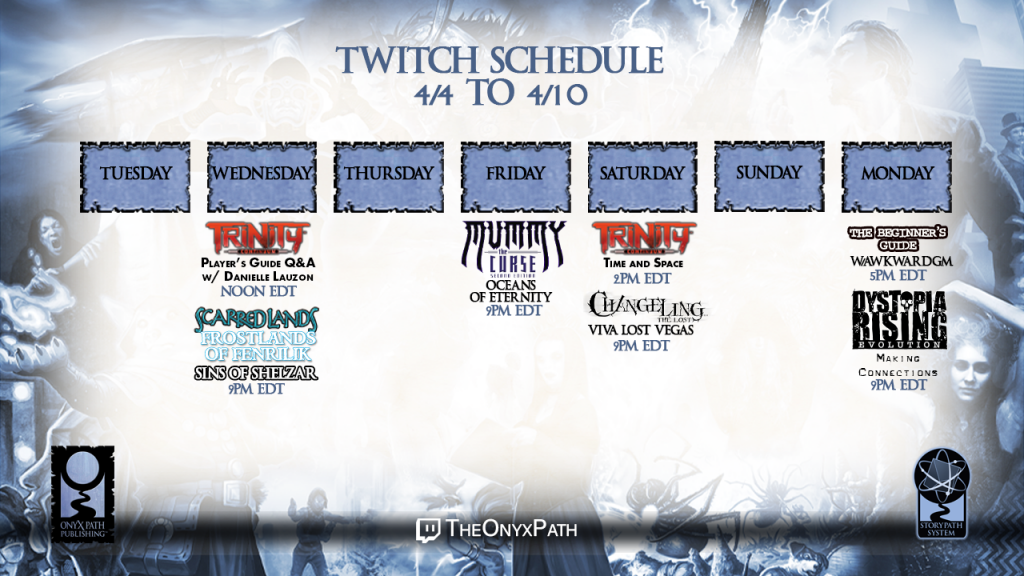 Please check out our attached media schedule for the videos on our Twitch channel this week! In particular, keep those eyes open for our Storypath Showcase, where we give an excellent profile of our various Storypath games and how to play them!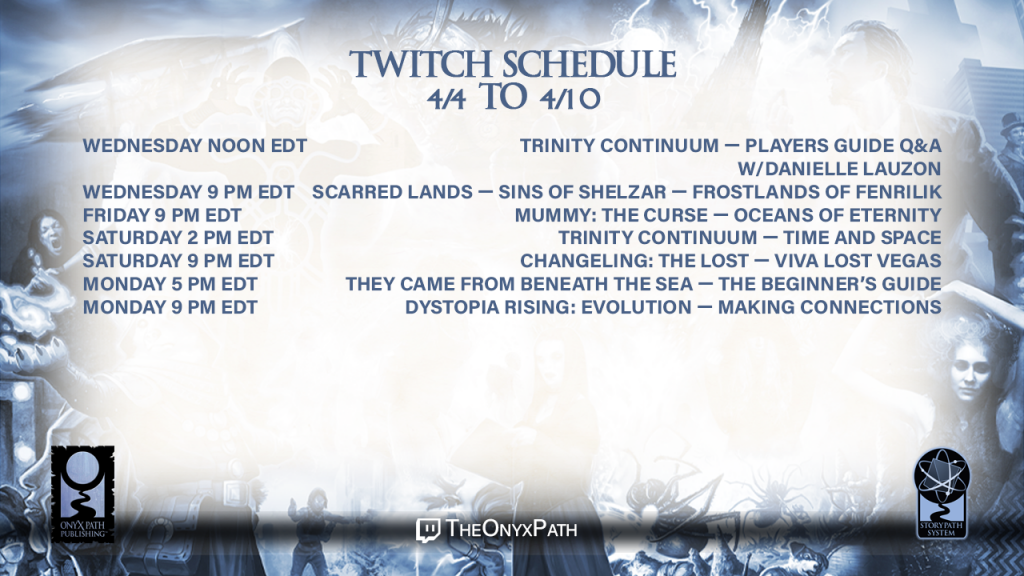 MEDIA HIGHLIGHT OF THE WEEK:
We're promoting one of our own videos this week, and it's a video to come! Danielle Lauzon – developer of the Trinity Continuum Player's Guide and all around good egg – is being interviewed by our very own Travis Legge on the Onyx Path Twitch channel at Noon EDT on Wednesday! You can tune in live and ask your questions over on twitch.tv/theonyxpath. Try and come up with some good ones!
The Onyx Path News discusses recent and upcoming releases! You can find it on our YouTube channel (click the bell to be informed when we go live!) but if you missed the last episode, here it is: https://youtube.com/live/HeBegYSnSsg
---
Virtual Tabletop!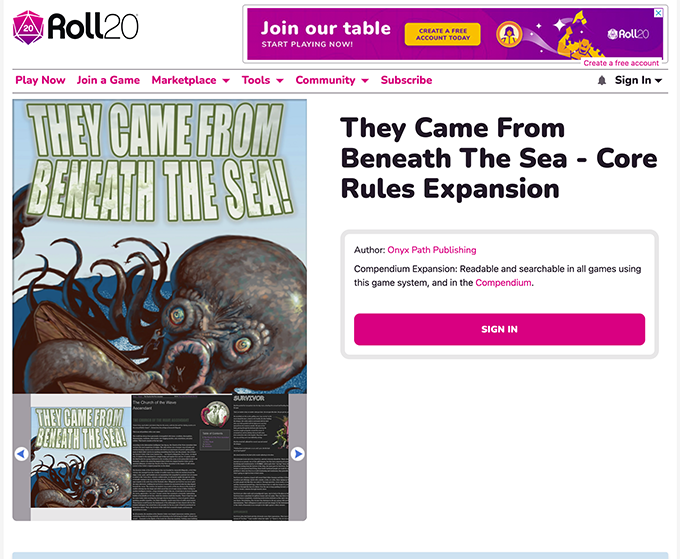 NEW!
They Came From Beneath the Sea! on Roll20 VTT!
https://marketplace.roll20.net/browse/bundle/22308/they-came-from-beneath-the-sea
Here are some more shots from the They Came From Beneath the Sea! Compendium!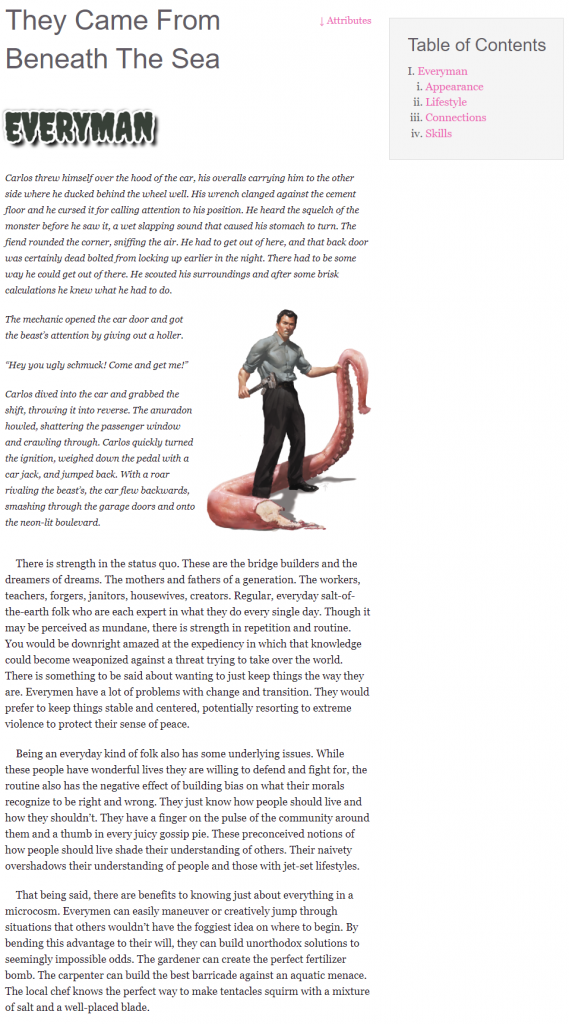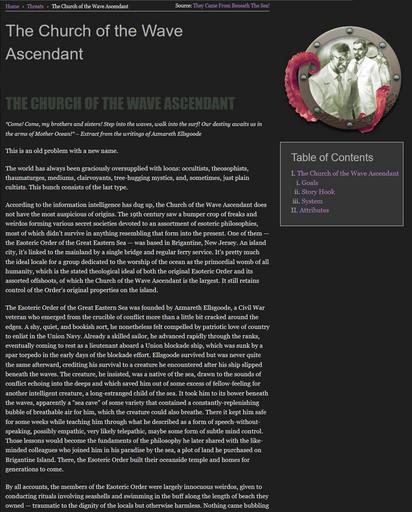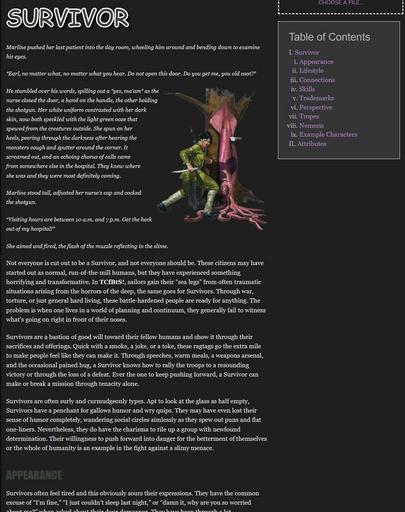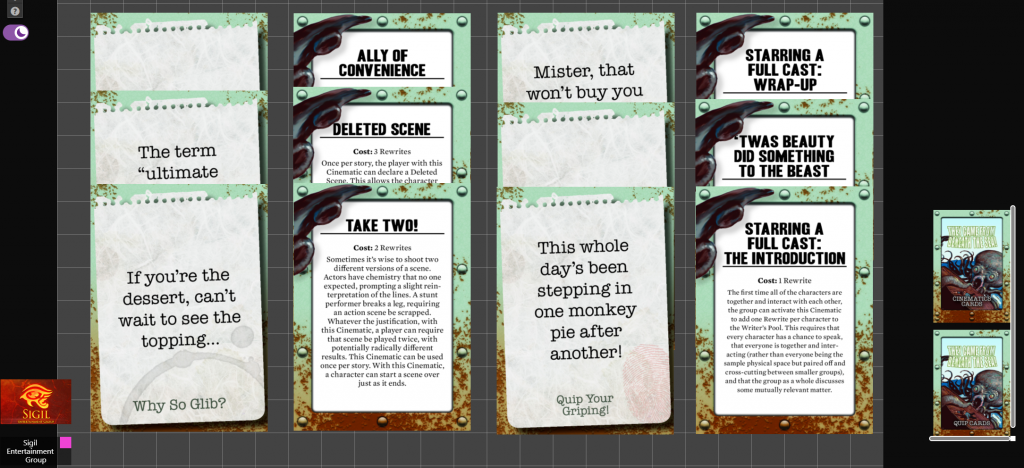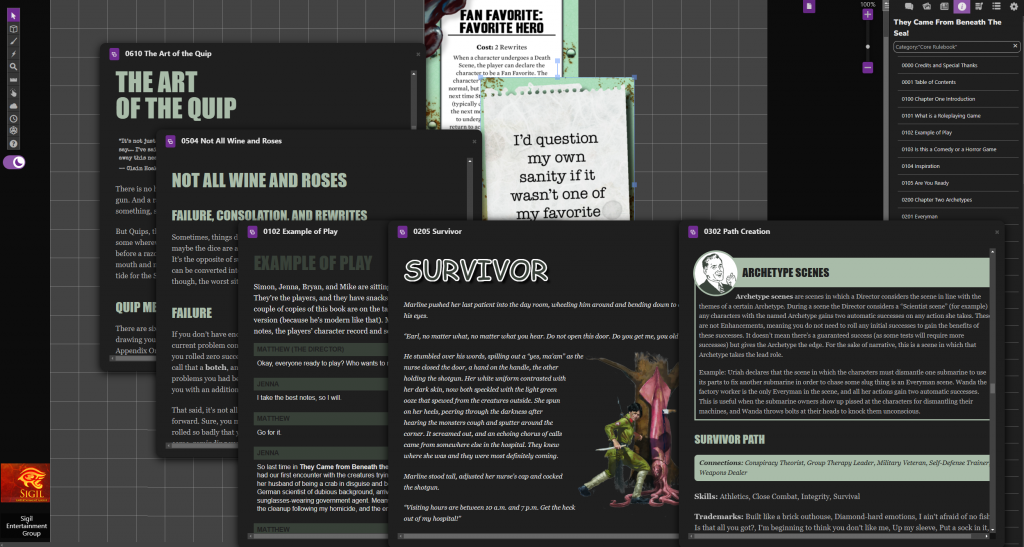 And there's also the Scion Jumpstart, all ready for Roll20 VTT fun!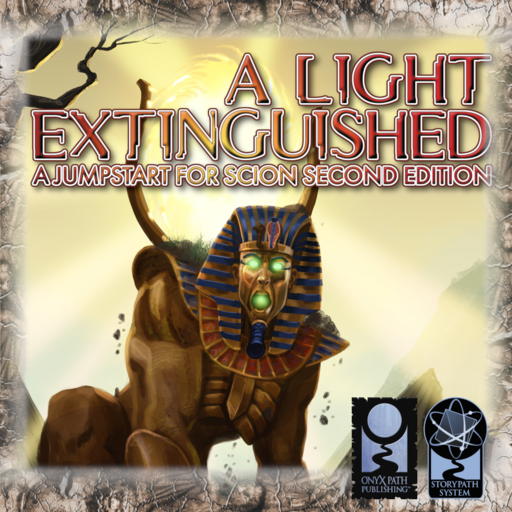 https://marketplace.roll20.net/browse/bundle/21165/a-light-extinguished-a-jumpstart-for-scion-second-edition
More news and links when we have them!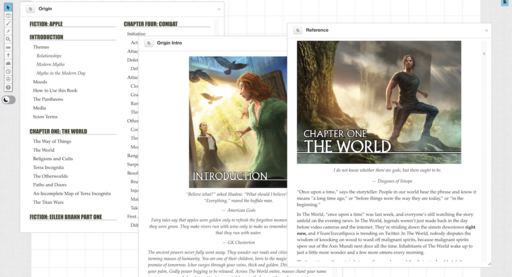 The Scion: Origin and Scion Hero Compendiums are now available on Roll20!

https://marketplace.roll20.net/browse/publisher/1716/onyx-path-publishing

Scion is just the start! They Came From Beneath the Sea! and other
Onyx Path RPGs are in development for Roll20 virtual tabletop!

The first of our official Scion sheets designed for Foundry VTT are
now available!

Direct Link: https://foundryvtt.co
Looking for more virtual tabletop resources? We have a selection of
Tokens, Encounters, and more available now at DriveThruRPG!

Get 'em here: https://bit.ly/3SnrNJ7

---
Our Sales Partners!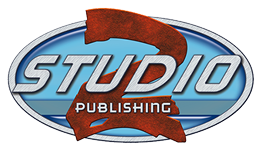 We're working with Studio2 to provide our traditionally printed books out into your local game stores. Game stores can order via their usual distributors, and can also contact Studio2 directly. And individuals can check out our projects via the links below!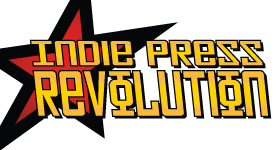 Looking for our Deluxe or Prestige Edition books, dice, and screens? Try this link! http://www.indiepressrevolution.com/xcart/Onyx-Path-Publishing/
https://www.indiepressrevolution.com/xcart/Deals-and-Specials/

As always, you can find Onyx Path's titles in PDF and PoD versions at DriveThruRPG.com!
Amazon and Barnes & Noble!
You can now read our fiction from the comfort and convenience of your Kindle (from Amazon) and Nook (from Barnes & Noble).

Check out Melody Through the Mirrorshade Lens and Facets of Truth , as well as Trinity Continuum: Terat and The Hollow Courts on Kindle in the Kindle store!
---
On Sale This Week!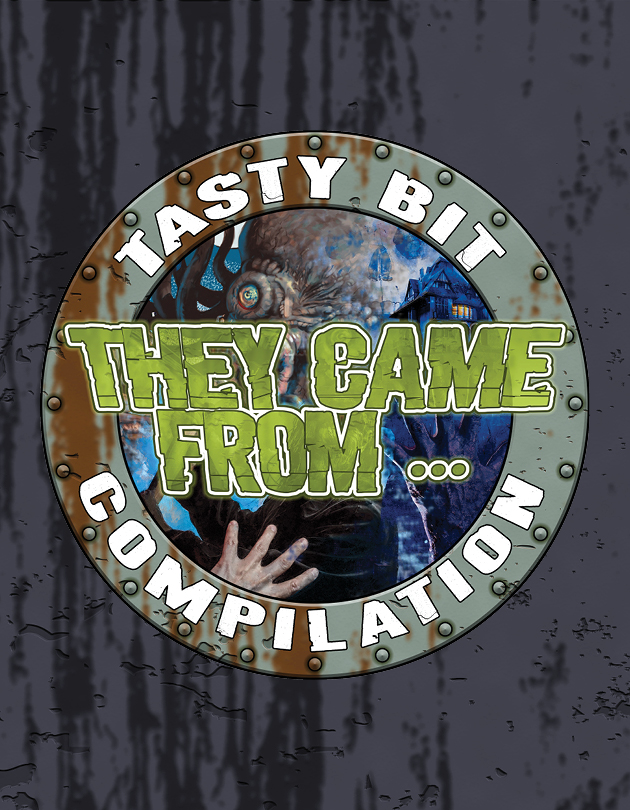 Available Wednesday on DTRPG, it's our first compilation of Tasty Bits! We start this new style of offering Tasty Bits with the Advance PDF of They Came From!. Compiling the last several years of They Came From! Tasty Bits, this collection will give everyone a chance to explore tales of the creatures of the sea, graveyards, and more!
Also, check out the added titles now over on the Amazon Kindle Store:
Melody Through the Mirrorshade Lens and Facets of Truth!
---
Conventions!
As we are slowly returning to attending conventions in person after the current COVID-19 outbreak, keep an eye out here for more physical and virtual conventions we're going to be involved with!
We'll be at the IPR booth at the GAMA Trade Show April, 24th to 28th, so let your friendly local game store know that they can talk to us there! And if you ARE a retailer, we'd love to chat with you right there!
Game Night With Onyx Path Publishing at Start.Playing is the last Friday of every month! Come play some They Came From! in celebration of the upcoming They Came From…? KS! (But any of our game lines are welcome all day long!)
Please spread the word about GMing games as much as
possible. Details on how list a game are at the bottom of the page in
the FAQ:

https://startplaying.games/event/game-night-onyx-path
---
And now, the new project status updates!
Our full list of projects will be available monthly on our blog! Check out March's full list report here:
DEVELOPMENT STATUS FROM EDDY
Here are the projects that moved to the next stage of production:
Final Draft
TC: Aether – Aether Radio Drama
Eddy: It's been a little tricky trying to find the right balance of "enhanced audiobook" for this project. But I've given Matthew lots of things to think about, and I'm sure in the near future we'll work through them and then start looking for narrators!
Development
Exalted – Exalted Essence Adventure Trilogy
Danielle: These adventures have rolled onto H's desk, and now she's going to make sure they all give a great view of Creation through Essence's lens.
Tasty Bit – TC: Aeon: Spaceship
Eddy: This Tasty Bit contains a couple of tiny scenarios to use on a spaceship. I look forward to seeing how the final draft by John Sneed turned out!
Post-Editing Development
Tasty Bit – They Came From Beyond the Grave!: Graveyard
Eddy: Meanwhile, this Tasty Bit has a lot of story seeds and antagonist options to use within a graveyard. I was really happy with how Kim Godwin delivered this one, and I can't wait for folks to see it later this month!
---
ART DIRECTION FROM MIKE CHANEY!
In Art Direction
Ex3 Exigents – Getting this rolling after 8 Directions.
They Came From? KS – Got some of Larry's fulls in.
M20 Lore of the Traditions – Last of the art is in the works.
TC Player's Guide – Rolling!
SCION Once and Future – Reviewing finals.
SCION No Gods, No Masters – Gearing this one up.
TC Anima – MMO art wrapping up.
TC Assassins VTT Adventure – Contracting maps.
In Layout
W20 Apocalyptic Record – Layout has begun – pretty much the only thing I'm working on.
MtAw Tome of the Pentacle – Should have the remaining art in this week.
Proofing
Indexing
At Press
TC: Adventure! – PoD files uploaded.
Exalted Essence – Awaiting errata.
M20 Victorian Age – At KS fulfiller.
M20 Victorian Age Screen – Shipping to fulfillment shipper.
Scion Dragon Screen – Shipping to fulfillment shipper.
Scion Dragon – At KS fulfiller.
Scion Masks of the Mythos – At KS fulfiller.
Scion Masks of the Mythos Screen – Shipping to fulfillment shipper.
SCION Realms of Magic and Mystery – PoD proofs ordered.
Storypath Ultra Brochure – At press. Proofs OK'd.
DEVIANT Devoted Companion – Errata input.
Ex3 Surface Truths – Errata input.
SL Vigil Watch Kelder Mtns – Backer PDF going out to backers.
TC Stampede of Justice (Adventure JS) – Backer PDF going out to backers.
They Came From Tasty Bit Compilation – Advance PDF available this Weds on DTRPG!
---
Today's Reason to Celebrate!
Happy BBD (belated birthday) to our very own Dixie Cochran! And here's to 30 years of marriage between LisaT and myself – boy time really does fly when you're having fun!