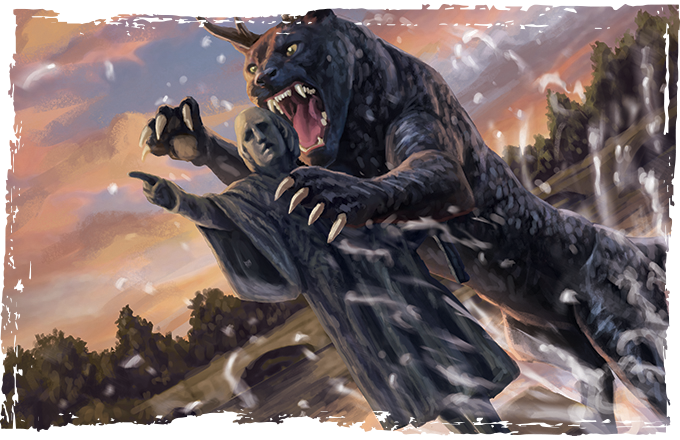 I See Trouble On The Way!
Well, maybe for the above statue of Christopher Columbus, but not for the Titans Rising Kickstarter campaign! That's rising, rising, rising!
We passed the second major Stretch Goal last week, and the third SG for one of our beloved "I Backed This" T-shirt deals. We're still moving at pace towards the next goal with less than $2K to go to achieve the Titans Rising Digital Wallpaper!
And we have more than two weeks to go, so spread the word and please do consider backing if you haven't already!
Continuing our deep dives into the creative efforts that go into both Scion and Titans Rising, this coming Friday's Onyx Pathcast features Dixie chatting with writers David Castro and Cat Evans, who also co-developed the book with Hiromi Cota (whose Pathcast interview went live last Friday)!
Y'know, I don't think we stress this enough, but it's really tough to be a Scion developer and/or writer. We're deriving a game world from the myths of different cultures around the world; myths drawn from belief systems of real world people. Some of these are ancient, with myths that have entered pop-culture in a variety of ways, and some are drawn from actively worshiped religions.
Our Scion devs and writers research, cross-reference, bring in folks who are actively involved with the culture whose gods they are looking at including – both as consultants and as writers – and reach out to representatives of those cultures when they can't find someone to work with. We've scrapped several pantheons specifically because the cultural representatives were not OK with us doing a "game adaption".
Which is their right, and we respect that.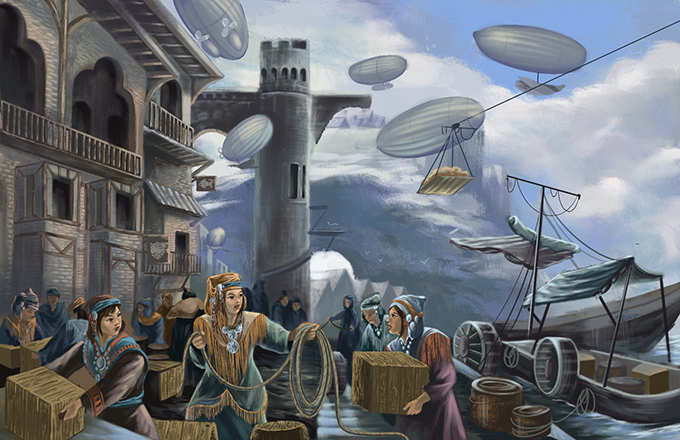 In fact, that's the tricky balance our Scion teams walk constantly: making a fun game for folks to play, and being respectful to the people and cultures whose myths we are presenting in our books. Did I say "tricky"? It's an amazing feat that our teams succeed in again and again – and when they misstep on occasion, and they do, we all do, our teams attempt to evaluate the situation and rewrite what is possible to fix.
But, on the flip-side, not all errata is implemented and not all changes are made. Very often, this is because the issue that someone feels needs changing is a point of disputed scholarship, or a personal interpretation. Sometimes info that folks present us with is incorrectly remembered or out-dated. It happens.
And sometimes the team disagrees with making a change because that change will interfere with their efforts to create a fun game, in their opinion. This is really an important part of that tricky balance I mentioned, and very often where people looking in at the mythic/historical elements get caught up. We don't get to keep creating these game books if people don't play the game. Scion the game is dead in the water if all we do is publish textbooks for folks to read about myths and cultures.
Which is something we don't want. We want folks playing TTRPG characters having adventures, having fun, and, yes, learning about and exploring myths and cultures they are unfamiliar with.
Which brings us once again back to just how hard our Scion creators work to provide respect AND a fun gaming experience!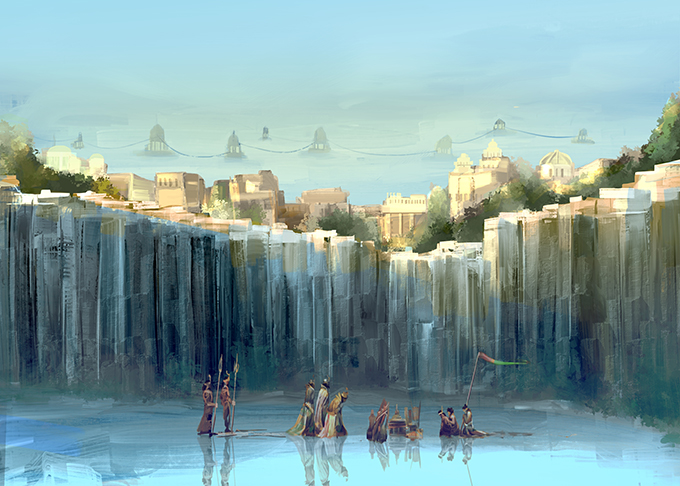 Meanwhile, Over On Twitch
Still a bit about Scion, as we almost have something being shown on our Twitch channel every week related to Scion – this week it's Titans Rising Actual Play on Friday at 7pm Eastern, and Scion Godsend AP on Sunday at 6pm!
(You can check out our listings for the week below in our Onyx Path Media! section of the Blurbs!). (In fact, we always publish two listings each week – one is text-based and one has a bunch of pretty graphics, as we know different folks consume their info in different ways).
But there are a bunch of other settings we're presenting this week! Enough of all this Scion stuff!
How about starting your day tomorrow with Realms of Pugmire: Behind the Screen at 9am Eastern US time? Not an Actual Play, but an exploration of the ins and outs of playing and running Realms of Pugmire! Then at 8pm Eastern that very same day, we have a TC: Assassins 1 on 1 one-shot! Here's one of those double-barrelled opportunities to see a fun game, and to check out how to have that fun with just the Storyguide and a player!
There's another Trinity Continuum offering on Thursday at 1pm Eastern: a Storypath Nexus Writing Session focused on TC: Aeon. If you're curious about our Community Content site, and maybe you have something you'd like to write up something and publish it there…now's your chance to see how it can happen!
What about horror gaming, Onyx Path? How about the genre that you started out with? Well, funny you should ask, and boy are you in luck! On Wednesday at 9pm Eastern, we have Walking Into Shadow, an AP for Mage: The Ascension! And on Saturday at 9pm Eastern, it's Viva Lost Vegas, an AP for Changeling: The Lost!
Something for everybody – more or less!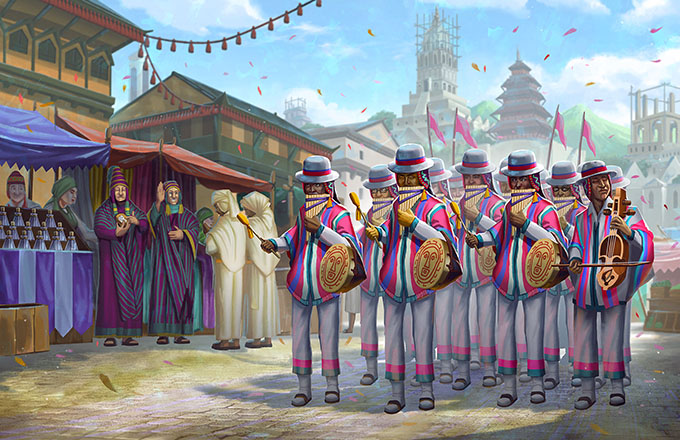 Speaking of more, there's more The World Below stuff coming this very week, featuring the video return of a favorite fella to guide you into The World Below. Keep an eye out on our social media so you don't miss the "guided tour"! Just FYI, Mirthful Mike and I are reviewing some pretty amazing sketches for TWB illustrations that we think you'll love seeing done up for the upcoming crowd-funding.
(These are not the pieces I did almost a year ago for Inktober that were featured in The World Below Ashcan (available on DTRPG) – they aren't by me and they're brand-new!
Now that I mention it, though, Inktober this year is bearing down upon me – and I'm still trying to think of my drawing theme for this year. Last year was, as mentioned, monsters for The World Below. Other previous years were characters, villains, and monsters, from my D&D-based setting The Crossroads Continent. But this year, I dunno.
If anybody out there has suggestions for a theme or concept that could produce 31 pieces, one a day, throughout October – all drawn in ink, or any ink-like substance – please feel free to send me your ideas in our Comments section below.
I mean, I'd appreciate the input! It doesn't even have to be a theme that relates to our many, many:
MANY WORLDS, ONE PATH!
---
BLURBS!
---
KICKSTARTER/CROWDFUNDING!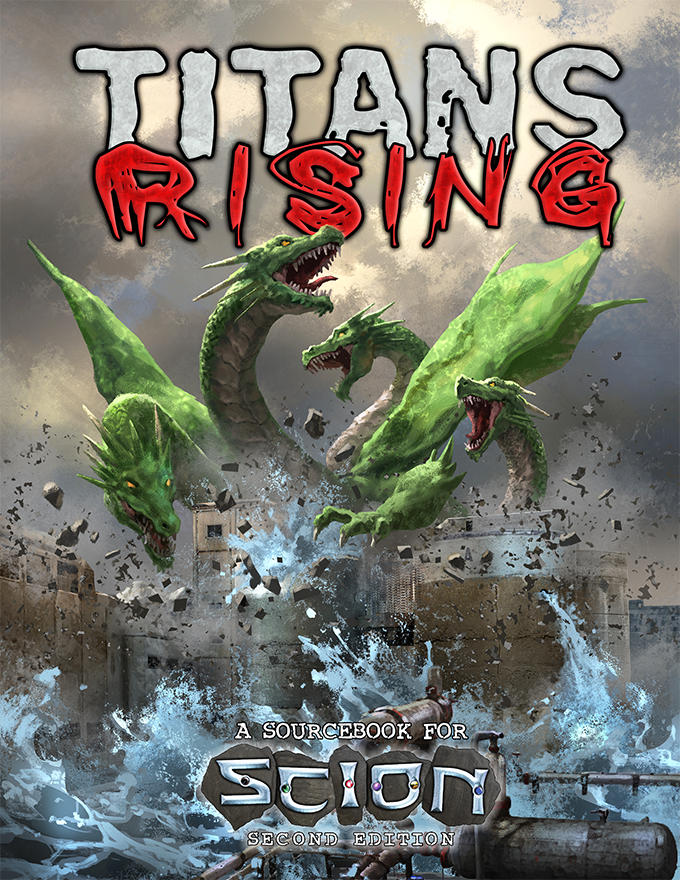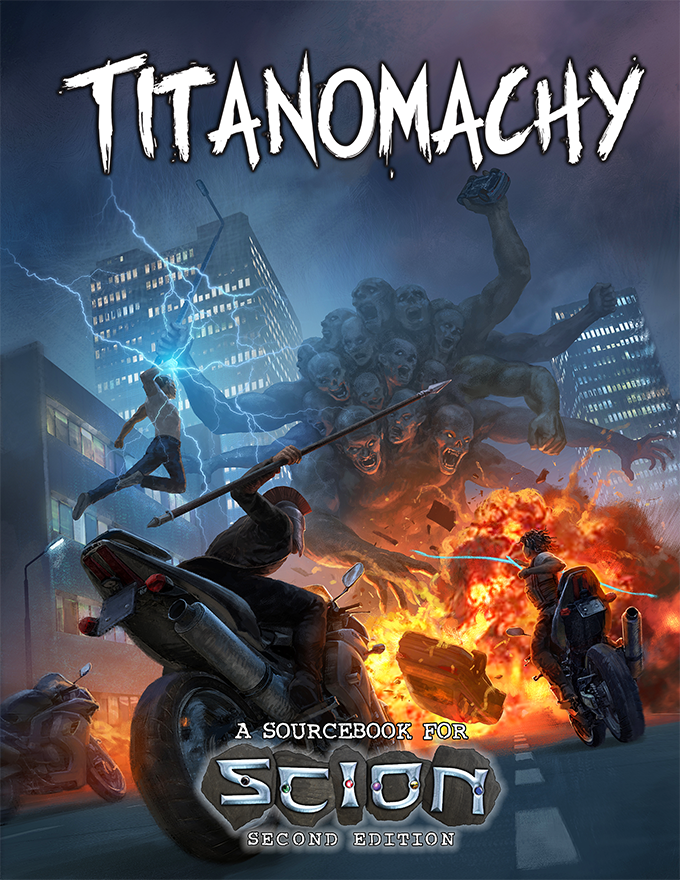 Titanomachy and Titans Rising Kickstarter!
https://www.kickstarter.com/projects/200664283/titans-rising-and-titanomachy-for-scion-2nd-edition-rpg
Funded in about half a day and it has risen past two big Stretch Goals, one of our beloved "I Backed…" T-Shirt deals, and is crushing our next goal even as I write this!
Join the fun!
---
Onyx Path Media!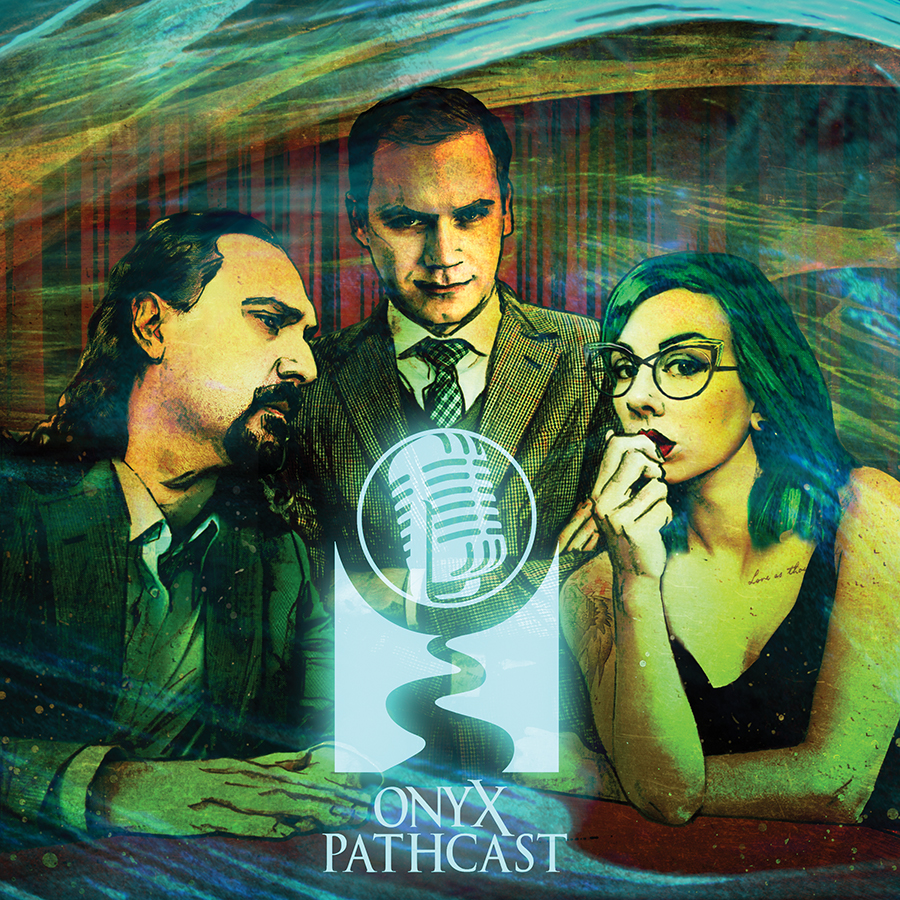 This week:
Dixie talks with David Castro and Cat Evans about Scion: Titans Rising!
As always, this Friday's Onyx Pathcast will be on Podbean or your favorite podcast venue! https://onyxpathcast.podbean.com/
---
Please check out our attached media schedule for the videos on our Twitch channel this week! In particular, keep those eyes open for our Storypath Showcase, where we give an excellent profile of our various Storypath games and how to play them!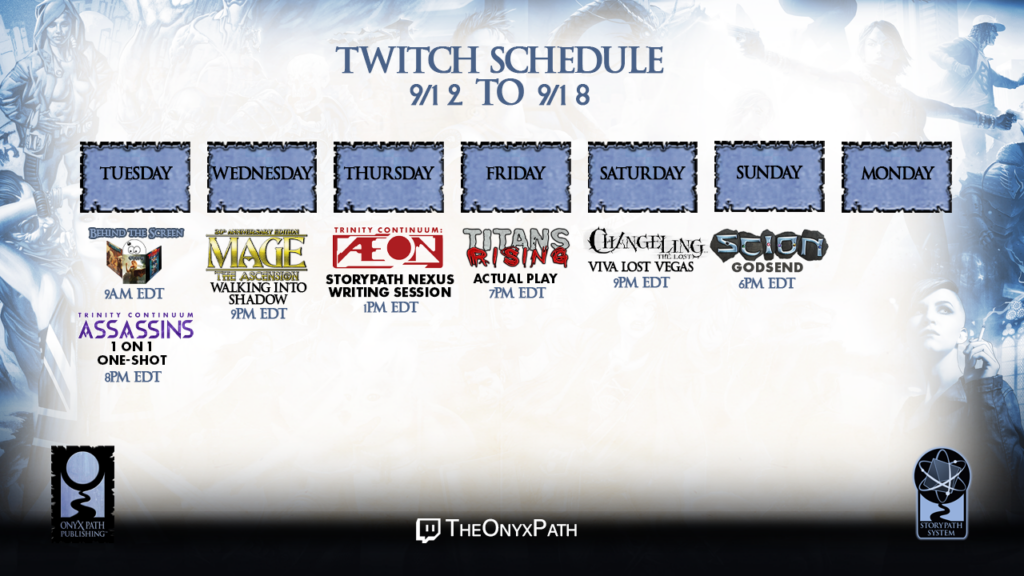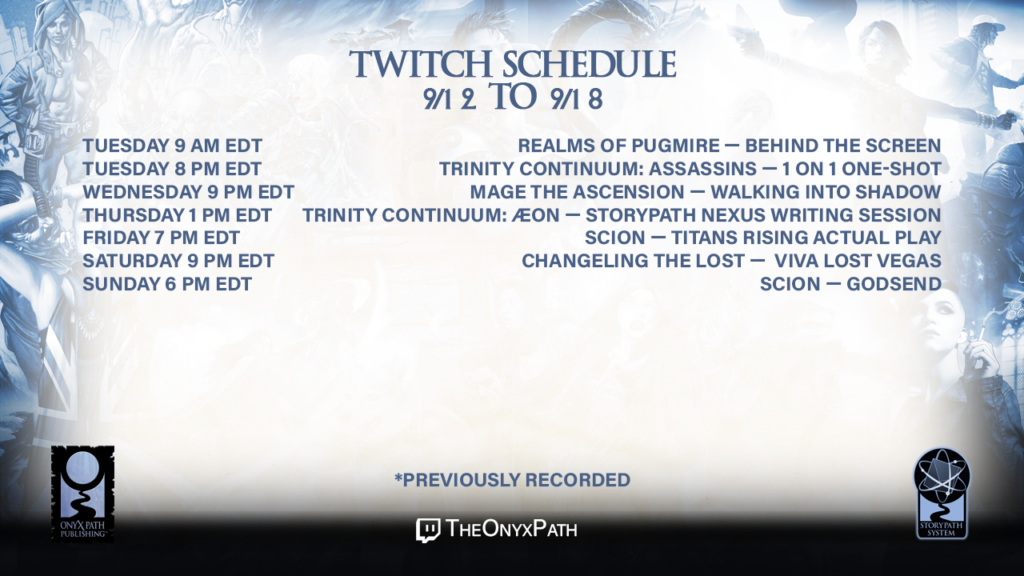 MEDIA HIGHLIGHT OF THE WEEK:
Did you miss the Titans Rising kickoff video? Tune in here and get some behind-the-scenes coverage of the book: https://youtu.be/BKRXs7bju7o?si=IBD2wIy_lhNtVy0b
The Onyx Path News discusses recent and upcoming releases! You can find it on our YouTube channel (click the bell to be informed when we go live!) but if you missed the last episode, here it is: https://www.youtube.com/live/Mz0W2l-w_0k?si=0R9uo_CK351-Ddvj
---
Virtual Tabletop!
This week on the Roll20 Marketplace, we are adding the Scarred Lands' Creature Collection and Camp Murder Lake Tokens for Roll20 VTT play!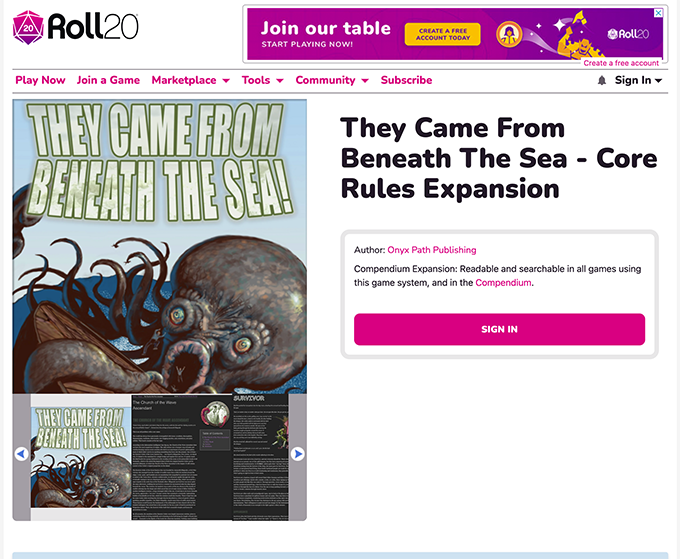 NEW!
They Came From Beneath the Sea! on Roll20 VTT!
https://marketplace.roll20.net/browse/bundle/22308/they-came-from-beneath-the-sea
Here are some more shots from the They Came From Beneath the Sea! Compendium!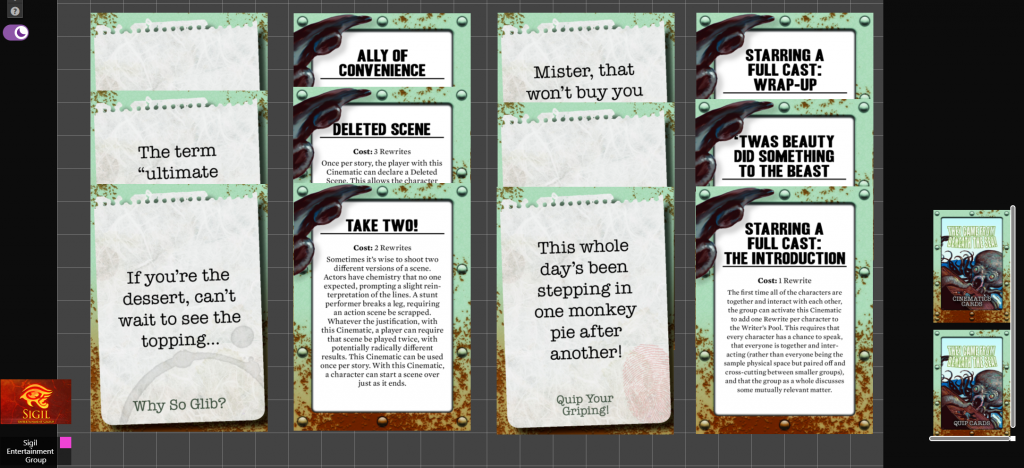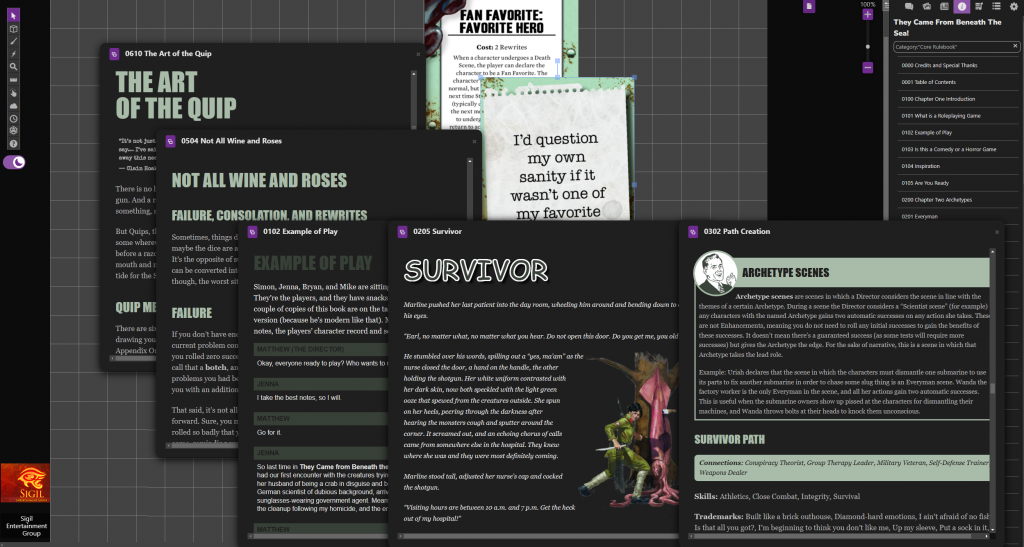 And there's also the Scion Jumpstart, all ready for Roll20 VTT fun!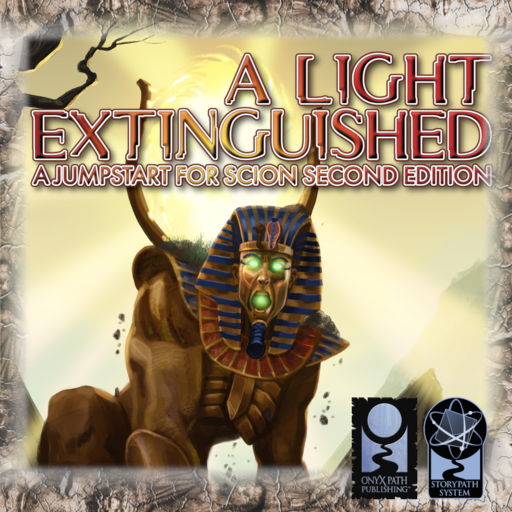 More news and links when we have them!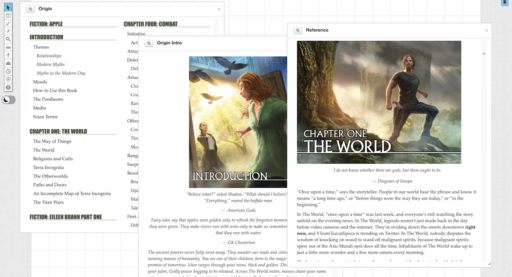 The Scion: Origin and Scion Hero Compendiums are now available on Roll20!

https://marketplace.roll20.net/browse/publisher/1716/onyx-path-publishing

Scion is just the start! They Came From Beneath the Sea! and other
Onyx Path RPGs are in development for Roll20 virtual tabletop!

The first of our official Scion sheets designed for Foundry VTT are
now available!

Direct Link: https://foundryvtt.co
Looking for more virtual tabletop resources? We have a selection of
Tokens, Encounters, and more available now at DriveThruRPG!

Get 'em here: https://bit.ly/3SnrNJ7
---
Our Sales Partners!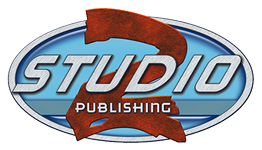 We're working with Studio2 to provide our traditionally printed books out into your local game stores. Game stores can order via their usual distributors, and can also contact Studio2 directly. And individuals can check out our projects via the links below!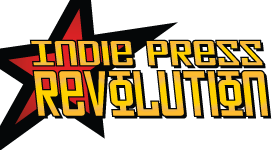 Looking for our Deluxe or Prestige Edition books, dice, and screens? Try this link! http://www.indiepressrevolution.com/xcart/Onyx-Path-Publishing/

As always, you can find Onyx Path's titles in PDF and PoD versions at DriveThruRPG.com!
It's Theme Week Month all September on DTRPG! This week is DTRPG Supers Week – starting today with most of our Aberrant titles, classic and current,
included at 25% Off.

https://www.drivethrurpg.com/sale.php?&filters=0_0_0_0_0_45552!
Amazon and Barnes & Noble!
You can now read our fiction from the comfort and convenience of your Kindle (from Amazon) and Nook (from Barnes & Noble).

Check out Melody Through the Mirrorshade Lens and Facets of Truth, as well as Trinity Continuum: Terat and The Hollow Courts on Kindle in the Kindle store!
---
On Sale This Week!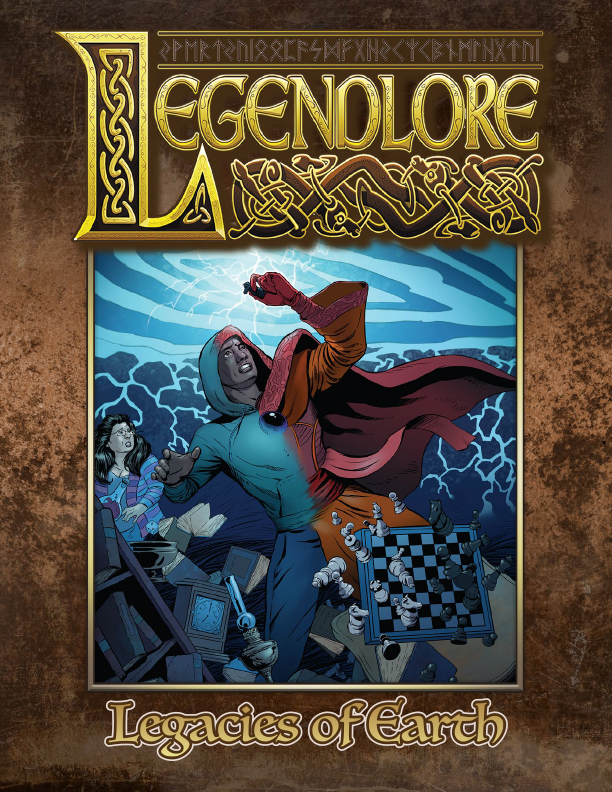 Step through to the world of Legendlore! The Legacies of Earth supplement is there for you with PoD and PDF versions going on sale this Weds. on DTRPG!
And on the Roll20 Marketplace, we have Scarred Lands' Creature Collection and Camp Murder Lake Tokens for Roll20 VTT play!
---
Conventions!
As we are slowly returning to attending conventions in person after the current COVID-19 outbreak, keep an eye out here for more physical and virtual conventions we're going to be involved with!
GameHoleCon (Oct 19th – 22nd) has updated their Exhibitor list, and we're on it!:
https://www.gameholecon.com/
And also: Virtual GameHoleCon is back on: https://virtual.gameholecon.com/


We'll be part of the Studio 2 booth at PAX Unplugged (December 1st – 3rd):
https://unplugged.paxsite.com/
Game Night With Onyx Path Publishing at Start.Playing is the last Friday of the month! Come play some Scion 2nd Edition in celebration of the Titans Rising Kickstarter campaign starting on Tuesday, the 20th! (But any of our game lines are welcome all day long!)
Please spread the word about GMing games as much as
possible. Details on how list a game are at the bottom of the page in
the FAQ:

https://startplaying.games/event/game-night-onyx-path
---
Project status updates!
Our full list of projects will be available monthly on our blog! Check out Augusts' full list report here:
DEVELOPMENT STATUS FROM EDDY
Here are the projects that moved to the next stage of production:
First Draft
TC: Aegis: Aegis Atlas
Eddy: Our stretch goal project from the TC: Aegis crowdfunding campaign is now underway!
Tasty Bit – TC: Adventure!: Laboratory
Eddy: I've tagged Travis Legge back in to help whip up something fun for a 1930s laboratory for Trinity Continuum: Adventure!
Manuscript Approval
Branch Riders – Branch Riders
Eddy: I've done a top-to-bottom review. Lots of comments, but mainly little tweaks and suggestions throughout to really make this amazing game the best it can possibly be. Now it's off to Rich for his review pass!
Post-Approval Development
Scion: God Jumpstart
Matthew: Only minor changes required before this one heads off to editing!
Editing
Earthbane – The World Below
Matthew: It's an exciting day as we cast The World Below into the editing Well, and hope that it comes back blessed.
Proofing
Exalted – A Murder in Whitewall (was Exalted Essence Novella 3 (Cole))
Danielle: This story is so wild, I can't wait for y'all to see how layout handled some of the weirdness of fighting a Getimian.
---
ART DIRECTION FROM MIKE CHANEY!
In Art Direction
Ex3 Exigents – Going over more color finals and the cover art for the PoD version.
Ex3 Sidereals – Art buy configured, artnotes in progress.
Ex Essence Pillars of Creation – Art buy configured, artnotes in progress.
Ex Essence Tomb of Memory (Jumpstart) – Art buy configured, artnotes in progress.
Ex Essence Deeds Yet Undone (Dirt Cheap) – Art buy configured, artnotes in progress.
TCF Cyclops Cave – AD'd… and now the waiting begins (Let's play Hungry, Hungry Hippos instead! – RichT)
SCION Titans Rising – On Going KS!
TC: Player's Guide – Art buy configured, artnotes in progress.
TC: Aether – Art buy configured, artnotes in progress.
TC: Aether Jumpstart – Art buy configured, artnotes in progress.
TC With Great Power – Contracting the rest.
In Layout
Ex3 Across the 8 Directions – Josh working on it.
HtV Jumpstart
SCION Once and Future – In progress.
W20 Icons of Rage
TCF Classified – Sending files to Ron Thompson.
DTR Clade Companion
Proofing
Ex Essence Novella I – What Lies Forgotten
Ex Essence Novella 3
Indexing
At Press
TC Anima – See right above there.
TC: Adventure! – Printing.
TC Adventure Storyguide Screen and Booklet – Sending files to Printer.
Exalted Essence – Quoting with Printers.
W20 Apocalyptic Record – Interior and endpages done… working on LtD cover.
W20 Apocalyptic Record Screen & Booklet – Sending files to Printer.
M20 Lore of the Traditions – PoD proofs ordered. Also working on the printer quote for the LtD version.
Ex 3 Crucible of Legends – Errata inputtery.
TC Assassins VTT Adventure – TC Assassins VTT Adventure – errata incorporation and tweaking some of the online play assets.
TC Adventure Addendum – Out to backers.
Scion Dragon Jumpstart – PoD files uploaded.
Ex Essence Novel 2 – Scoundrelsong – Errata inputtery.
M20 Lore of the Traditions VTT Set – Out to James for backers.
M20 Lore of the Traditions Wallpaper – Out to James for backers.
Ex3 Crucible of Legends VTT Tokens
Ex Essence VTT Assets – Out to James for backers.
TC Adventure VTT Assets – Out to James for backers.
M20 Victorian Age VTT Assets – Out to James for backers.
M20 Victorian Age Wallpapers – Out to James for backers.
W20 Apocalyptic Record VTT Assets – Out to James for backers.
W20 Apocalyptic Record Wallpapers – Out to James for backers.
Scion God KS shirt – Out to James for backers.
TCPG KS Shirt – Out to James for backers.
Legendlore: Legacies of Earth – PoD and PDF versions on Sale this Weds. on DTRPG!
---
Today's Reason to Celebrate!
Once again, as sometimes happens here, this isn't a celebration but a commemoration of lives: 22 years ago on September 11th, 2001, terrorists rammed into NYC's Twin Towers of the World Trade Center, collapsing and destroying the structures themselves and the surrounding buildings, while two other planes attempted to destroy targets near Washington, DC. Nearly three thousand people died in the attacks and the subsequent rescue operations. May all of the victims in the planes and the crash sites, as well as the police, fire rescue, and other emergency personnel who responded, RIP.