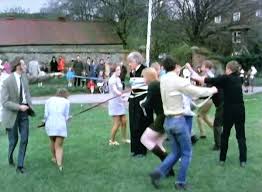 Yep, I know the MMN blog looks really different right now!
As Ian sez:
Pro: we've upgraded our WordPress server!
Con: Our old theme wasn't compatible. So we've got a temporary theme in place — not pretty, but it's functional. Stay tuned for updates!
I dunno, maybe some of you like the ways this looks, maybe not. Let us know, because as Ian notes, we're planning on changing it again!
But now that I have your attention with the Mayday! distress calls, here's some other items you might find interesting:
Last week was the GAMA con, and our reps there, at both the IPR and the Studio2 booths, handed out lots of printed Storypath Ultra brochures, chatted up tons of retailers, and were generally thrilled to be able to reconnect, and first-time connect, with so many folks. I hear it was really well attended, with a big growth in first-time attendees – which is a great sign for our hobby!
As always, we had to do a bit of explaining as to which game worlds we publish, and who publishes which of the old White Wolf game lines, and what is this Storypath System anyway? Glad they seemed to dig the Ultra brochure, and a lot of them took some to take back to their stores.
As we intended – mwa ha ha ha!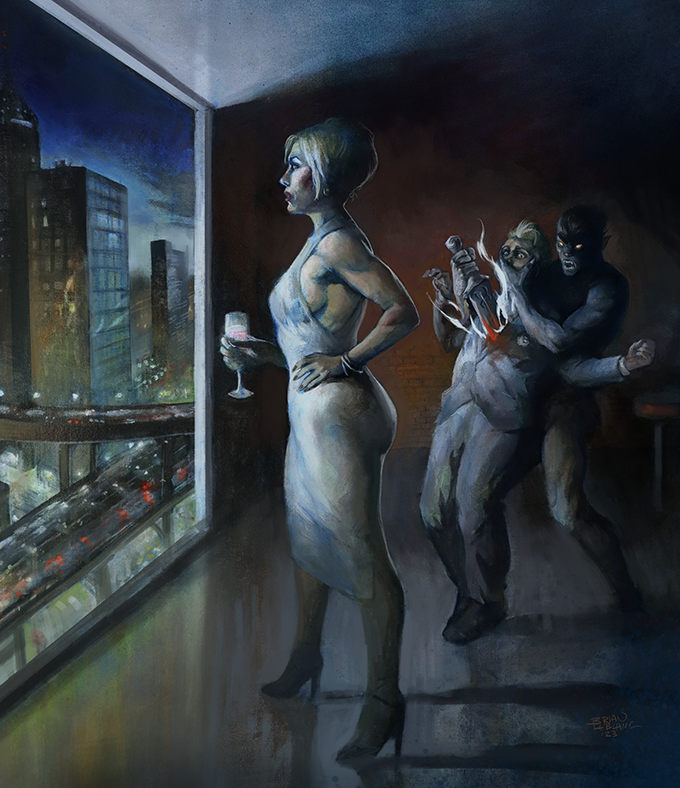 Due to some timing and technical issues, Travis wasn't able to run the Start Up tutorial with Devon Chulick, co-founder of StartPlaying.Games as announced last week- so it's happening instead this Tuesday @6pm EDT! Devon will be walking folks step-by-step through the process of setting up a game on StartPlaying.Games so you too can run games online!
But if you can't wait, last week's Onyx Pathcast features Dixie and Danielle interviewing Devon all about being a pro-GM, the founding and purpose of StartPlaying, and just how it all works. Why should you try playing online? Devon has some actual case studies of how great it can be!
Here's a reminder that there's a selection of NerdyKeppie Exalted Essence bags that can hold four Exalted Deluxe books (I think. I mean, it holds a lot of books!) – available here: https://nerdykeppie.com/search?type=product&q=Exalted+Essence
Allow me to share this post by our friends at Jenkins&Tate:
It's been a very exciting year so far and I know a lot of people have been wondering, how it's been going.

Well first of all, I just want to say, I'm extremely proud of our team and the people that have joined us along the way. They've worked so hard to get us to where we are. And it's been an absolute pleasure working and talking with Onyx Path Publishing to make sure we're doing this right.

I'm very excited to release the teaser poster for the show. There will be a lot more coming, so keep an eye out!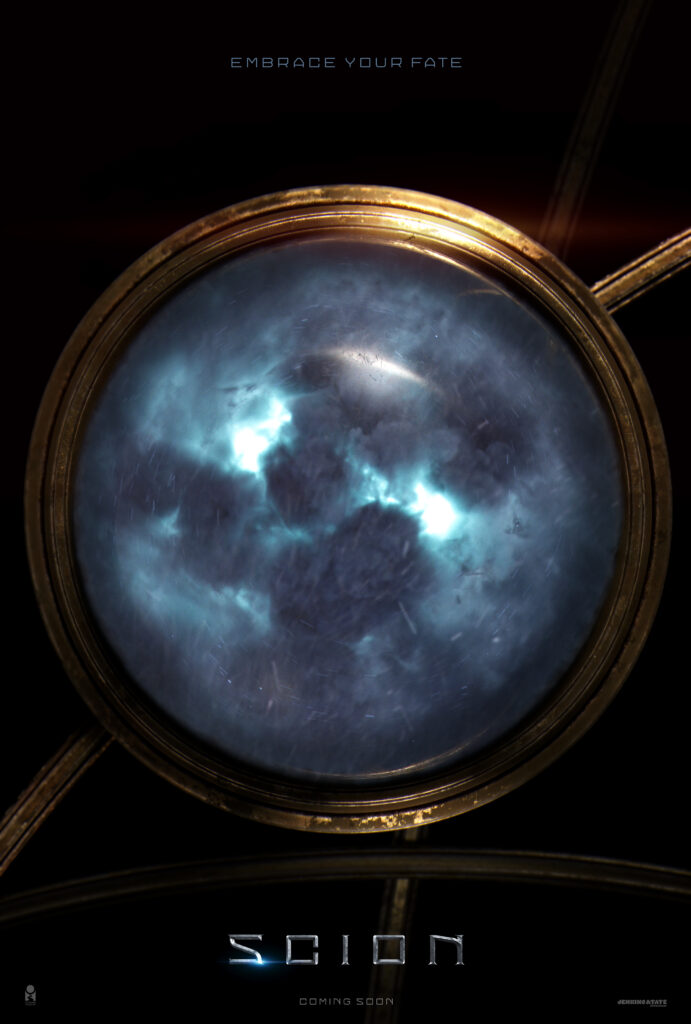 Now folks, this is a teaser, and is really, really, really early in the process – it's not an announcement, and the team at J&K are still out there pitching the show!
Last week, I mentioned this week's fundraiser in York, PA for the Bodhana Group. Bodhana continues with its mission to spread the use of TTRPGs as therapeutic tools and are looking for people willing to help them by donating funds during York PA's GiveLocalYork fundraising over May 4th to 5th! If you want to help, go the page at the link below. Fundraising starts during the event and they also have some special events in partnership with some local game store partners over those days if you're in the York, PA area.
https://www.givelocalyork.org/organizations/the-bodhana-group
If you can, they'd appreciate any help at any time, from spreading the word to attending their con in the Fall, to helping with this fundraiser!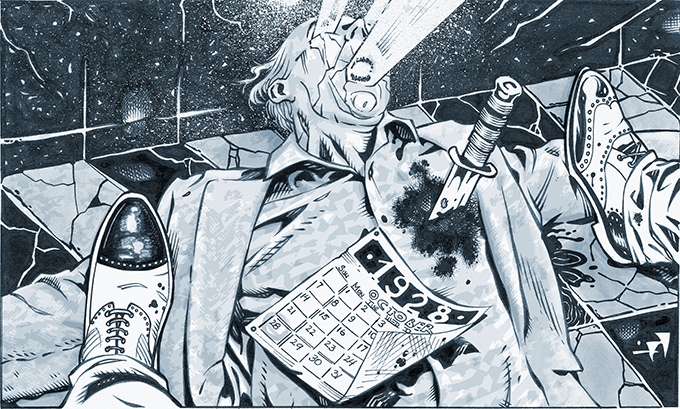 I'd like to introduce y'all to M. K. Anderson, who is joining us as Managing Editor, and who'll be in charge of editing and hiring editors, and proofing, etc.
M.K. Anderson is an editor, writer, and video essayist living in Austin, Texas. Her current obsessions: dead philosophy dudes, roof and tunnel hacking's influence on game design, historical murder plots, and TTRPGs.
Having her come onboard will free up Dixie to dive more fully into a couple of our big upcoming projects where we need her, as well as to continue repping us on our Discord and on the Onyx Pathcast. Congrats to you both!
Matthew continues to post weekly blogs here on Thursday revealing more and more of what lurks in the darkness deep underground in The World Below. Wonder how much he'll enjoy writing it via this current theme?! Last week was him going into detail on the topic of "What Do You Do?" in The World Below: https://theonyxpath.com/the-world-below-what-do-you-do/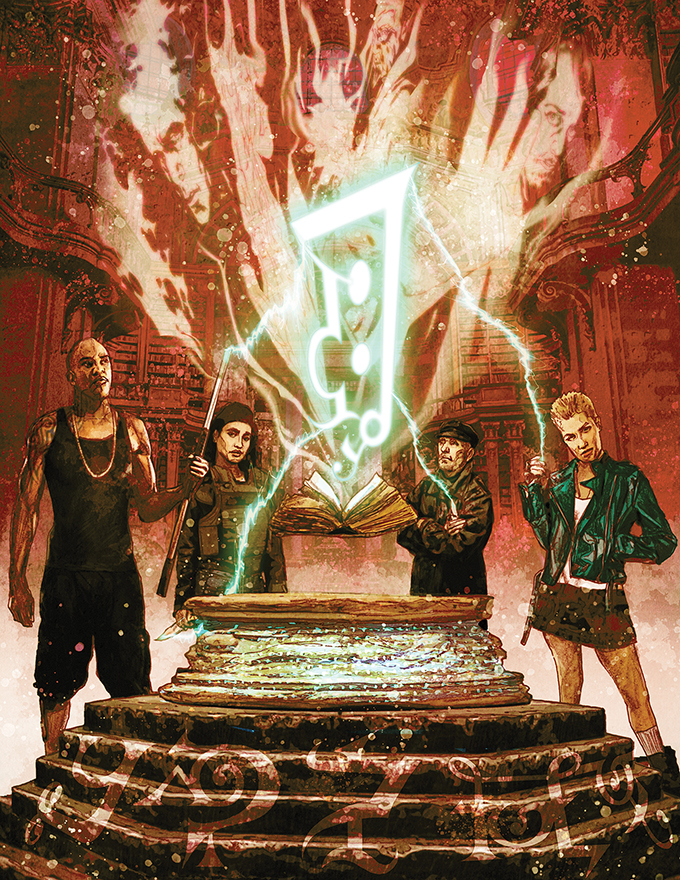 Finally, once again you folks have blown me away with all of your super posts and comments in last week's MMN Comments section about the "secret world" type of game setting vs a setting where the supernatural is out in the open like The World in Scion 2e. Many, many thoughtful comments examining all sorts of variables between totally open and totally, ahem, masqueraded.
Now, this week, I'm curious as to something that was brought up on our Discord that was based on the discussions in the last two week's Comments. So we're in a recursive curve or something because I'm basing this question on the points that person raised: Do you actually have horror in your Horror games?
They're called horror-genre games, but how much horror is really built in? Which, I guess, depends on what sort of horror we're talking about. Is it external horror? Is it jump-scare moments and freaky, nasty, antagonists? Is it internal, personal, horror? A beast I am, lest…etc, etc. And even if there is some flavor of horror built in, do you actually want it there?
Much like our previous discussions, so much of what works for one player (or reader, or watcher) is very subjective and pretty personal, so I don't think there are any wrong opinions here. Which means that I'd love to hear what you think about this – if Onyx Path went back into a full-scale urban horror/dark-fantasy game line someday, how far should we go into horror?
As always, I just want to thank everybody for contributing these last few weeks to these fascinating conversations, and in advance for those of you who can find the time and interest to share your thoughts this week! It'll be really cool to explore this one aspect of our:
MANY WORLDS, ONE PATH!
---
BLURBS!
---
KICKSTARTER/CROWDFUNDING!
Coming Next: They Came From…?
---
Onyx Path Media!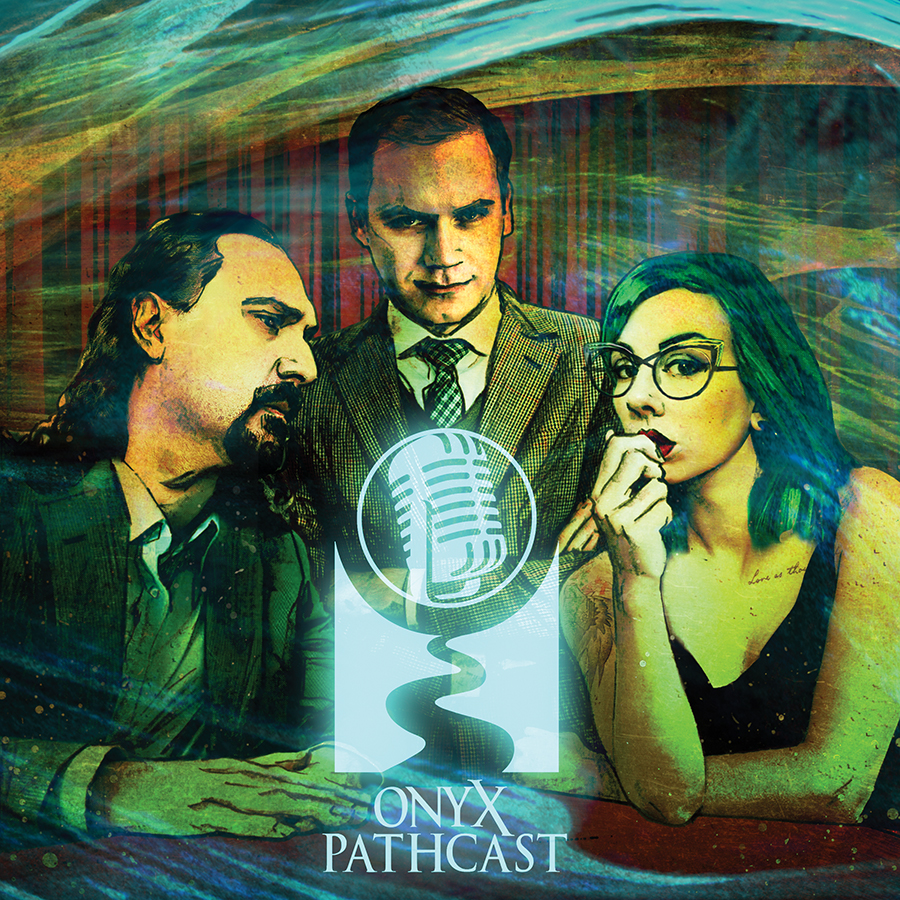 This week:
The Pathcast crew are digging deep into The World Below!
As always, this Friday's Onyx Pathcast will be on Podbean or your favorite podcast venue! https://onyxpathcast.podbean.com/
---
Onyx Path Media now has its own blog on Tuesdays! We'll continue posting our highlight of the week here, but Tuesday will be the day to visit if you want to catch up on actual plays, interviews, deep dives, and other assorted Onyx Path media!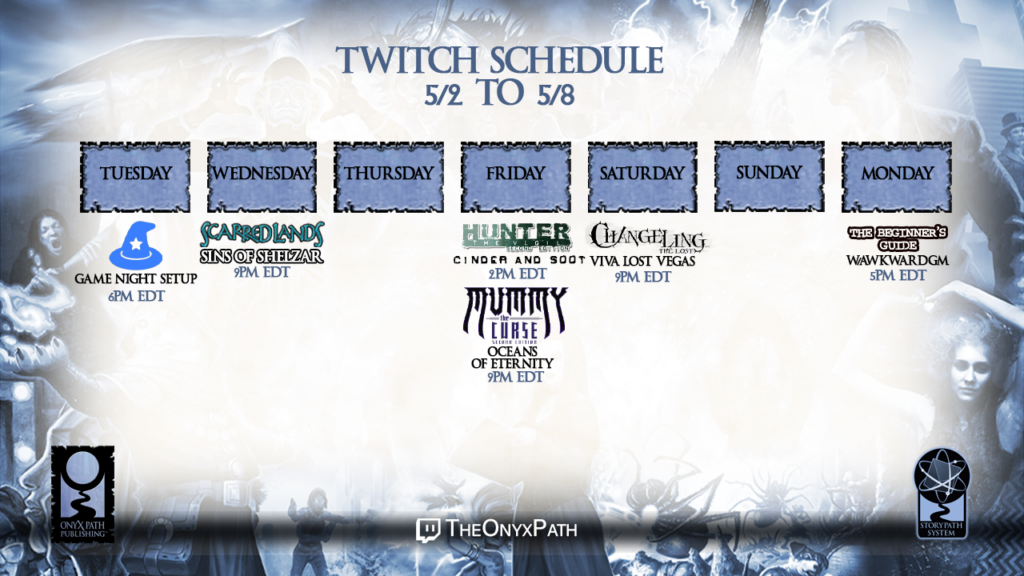 Please check out our attached media schedule for the videos on our Twitch channel this week! In particular, keep those eyes open for our Storypath Showcase, where we give an excellent profile of our various Storypath games and how to play them!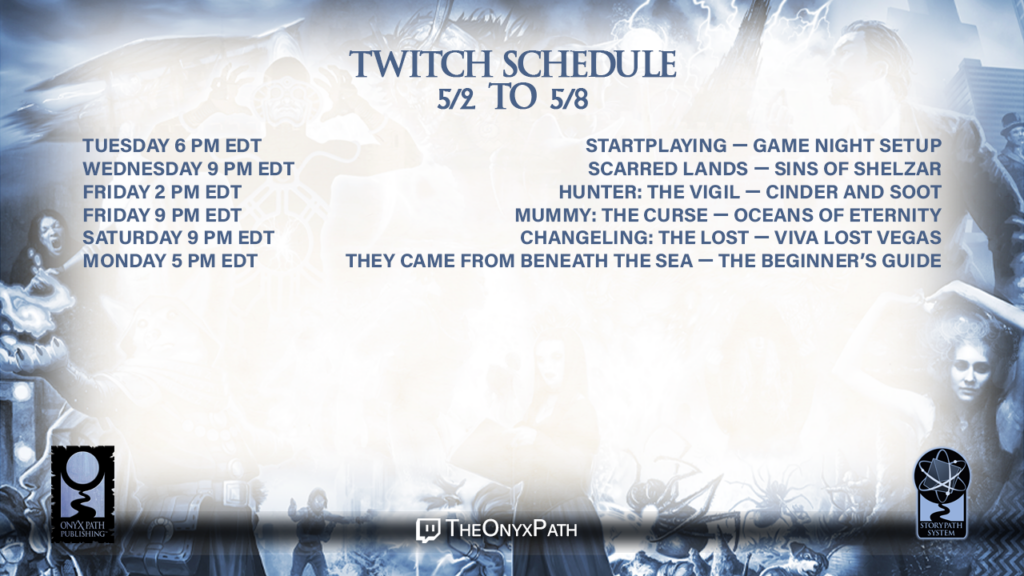 MEDIA HIGHLIGHT OF THE WEEK:
We're a big fan of Where I Read threads, often hosted over on RPGnet. In this case, a new thread has freshly begun on the subject of They Came from Camp Murder Lake! Give it a read, post your thoughts of the game, and follow along: https://forum.rpg.net/index.php?threads/wir-they-came-from-camp-murder-lake-from-the-onyx-path.909891/
The Onyx Path News discusses recent and upcoming releases! You can find it on our YouTube channel (click the bell to be informed when we go live!) but if you missed the last episode, here it is: https://youtube.com/live/d9t8A5jVzm4
---
Virtual Tabletop!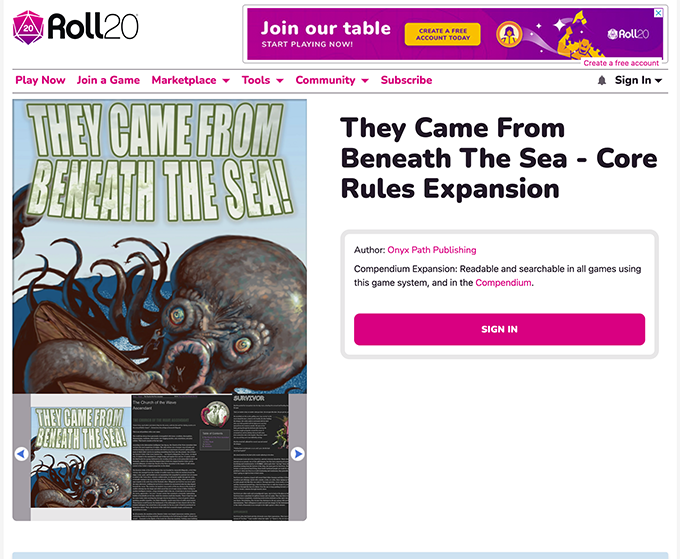 NEW!
They Came From Beneath the Sea! on Roll20 VTT!
https://marketplace.roll20.net/browse/bundle/22308/they-came-from-beneath-the-sea
Here are some more shots from the They Came From Beneath the Sea! Compendium!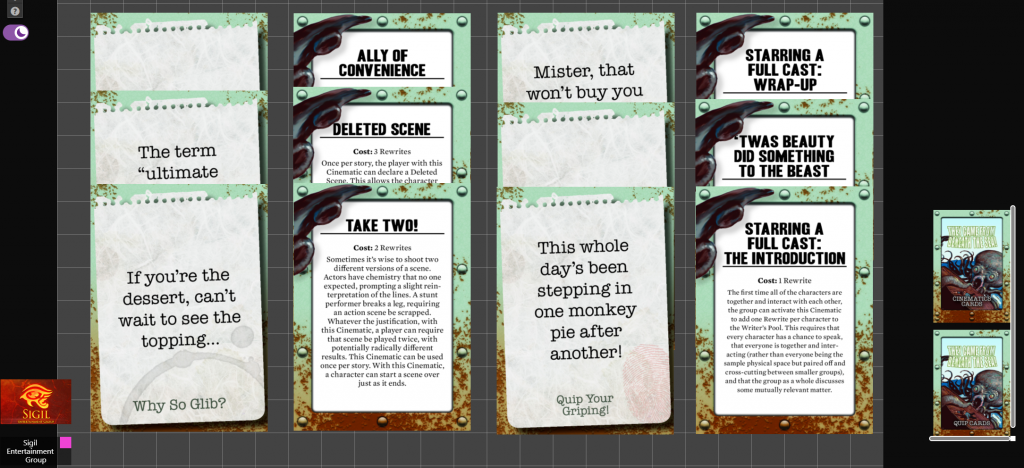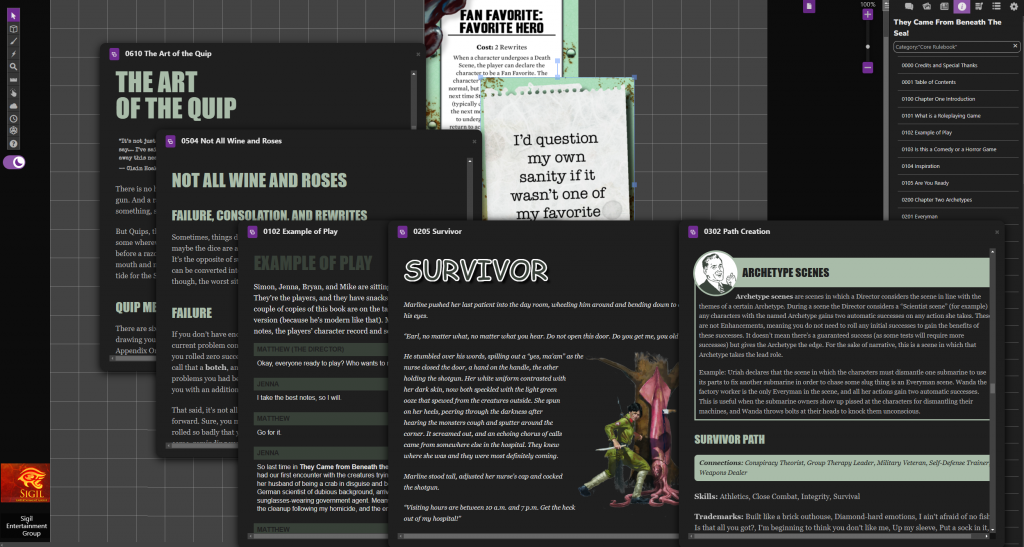 And there's also the Scion Jumpstart, all ready for Roll20 VTT fun!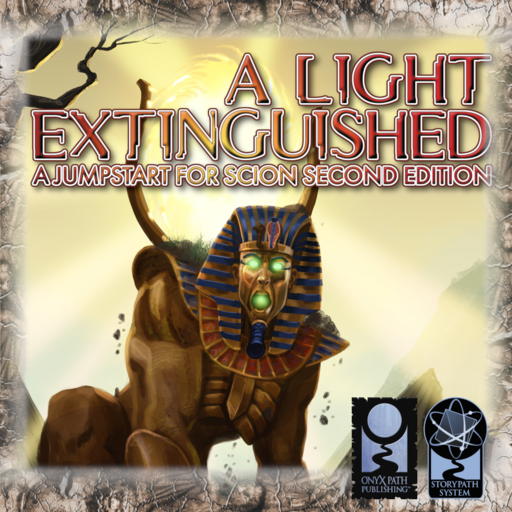 https://marketplace.roll20.net/browse/bundle/21165/a-light-extinguished-a-jumpstart-for-scion-second-edition
More news and links when we have them!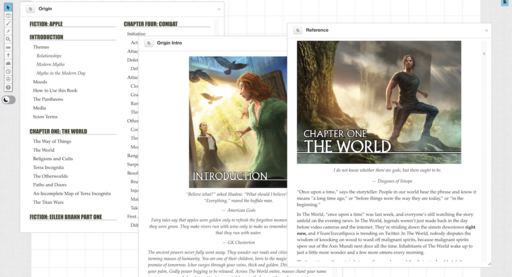 The Scion: Origin and Scion Hero Compendiums are now available on Roll20!

https://marketplace.roll20.net/browse/publisher/1716/onyx-path-publishing

Scion is just the start! They Came From Beneath the Sea! and other
Onyx Path RPGs are in development for Roll20 virtual tabletop!

The first of our official Scion sheets designed for Foundry VTT are
now available!

Direct Link: https://foundryvtt.co
Looking for more virtual tabletop resources? We have a selection of
Tokens, Encounters, and more available now at DriveThruRPG!

Get 'em here: https://bit.ly/3SnrNJ7
---
Our Sales Partners!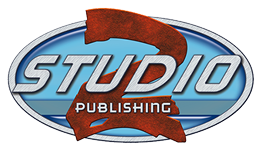 We're working with Studio2 to provide our traditionally printed books out into your local game stores. Game stores can order via their usual distributors, and can also contact Studio2 directly. And individuals can check out our projects via the links below!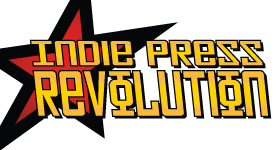 Looking for our Deluxe or Prestige Edition books, dice, and screens? Try this link! http://www.indiepressrevolution.com/xcart/Onyx-Path-Publishing/
https://www.indiepressrevolution.com/xcart/Deals-and-Specials/

As always, you can find Onyx Path's titles in PDF and PoD versions at DriveThruRPG.com!
Amazon and Barnes & Noble!
You can now read our fiction from the comfort and convenience of your Kindle (from Amazon) and Nook (from Barnes & Noble).

Check out Melody Through the Mirrorshade Lens and Facets of Truth , as well as Trinity Continuum: Terat and The Hollow Courts on Kindle in the Kindle store!
---
On Sale This Week!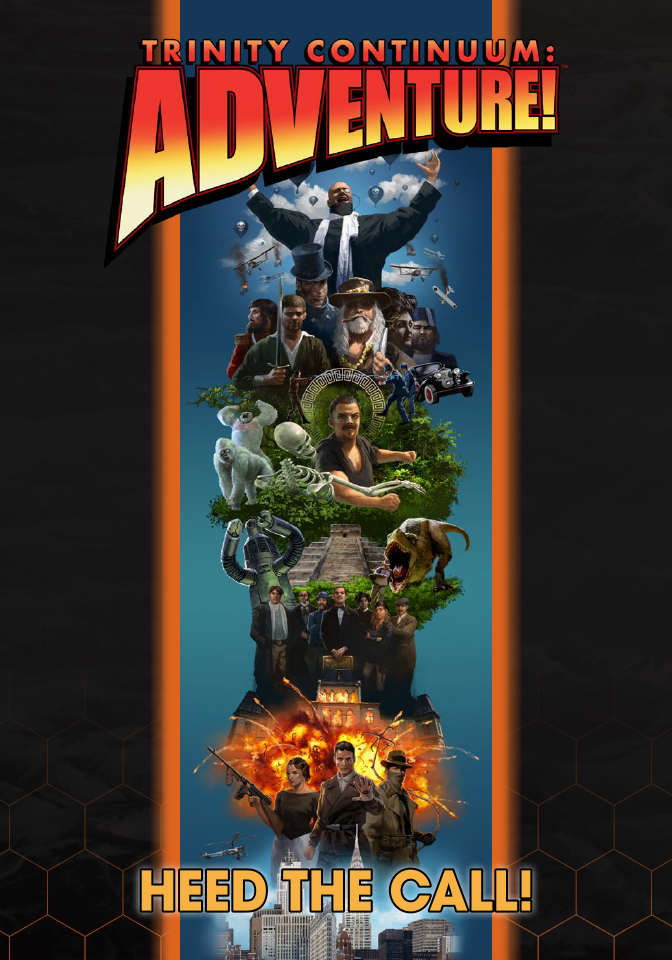 Explore the mean streets and exotic locales of the 1930's pulp era in Trinity Continuum: Adventure! Weird science! Strange worlds! Talking gorillas! Punch a Nazi! PDF and PoD versions on sale this Weds on DTRPG!
---
Conventions!
As we are slowly returning to attending conventions in person after the current COVID-19 outbreak, keep an eye out here for more physical and virtual conventions we're going to be involved with!
Once again…the creature RISES! Here comes the Onyx Path Virtual Convention (June 16th – 18th)!! More news to come!!!
Game Night With Onyx Path Publishing at Start.Playing is the last Friday of every month! Come play some They Came From! in celebration of the upcoming They Came From…? KS! (But any of our game lines are welcome all day long!)
Please spread the word about GMing games as much as
possible. Details on how list a game are at the bottom of the page in
the FAQ:

https://startplaying.games/event/game-night-onyx-path
---
And now, the new project status updates!
Our full list of projects will be available monthly on our blog! Check out April's full list report here: https://theonyxpath.com/release-roundup-april-2023/
DEVELOPMENT STATUS FROM EDDY
Here are the projects that moved to the next stage of production:
Redlines
Scion – Titans Rising (was Titanomachy 2)
Matthew: The Titans are rising and it's looking damn dangerous for our Scions. A skilled trio of developers will be crafting this one into shape to make for an excellent sequel to the fantastic Titanomachy.
Scion – Scion: Divine Inspiration
Matthew: I'm very excited for this Scion: God companion book. We've got so many options for this iteration of the Scion line, and I know you'll be impressed with what we present in here. Previews to come!
Final Draft
They Came From the Cyclops's Cave! – They Came from Witchford Academy!
Matthew: From the Owl House to Wednesday and everywhere in between and surrounding, expect a great deal of wizarding wonder in this tribute to the magical school genre.
Development
Tasty Bit – Scion Demigod: Village
Eddy: Just got the final draft in. Haven't had a chance to crack it open yet, but I was excited by the first draft, so this should be a fast turnaround!
Exalted – Tomb of Memory (was Exalted Essence Jumpstart)
Danielle: David and Monica are going through this exciting adventure and getting it into ship shape before sending it out to editing.
Post-Editing Development
TC: Aberrant – With Great Power
Eddy: The first in a line of TC: Aberrant supplements we're working on! This one focuses on superhero teams like Team Tomorrow, so it should be a great support book for most every TC: Aberrant game.
Scion – Scion: God
Matthew: We're free of editing and now in the process of accepting and / or adjusting text based on editorial notes. Meanwhile, an art breakdown has also been supplied, so things are really moving for Scion: God.
Realms of Pugmire – Jumpstart
Eddy: Right on the heels of wrapping up the edits on Realms of Pugmire, the jumpstart leaps into my arms and squirms around, trying to lick my face!
Tasty Bit – TC: Aeon: Spaceship
Eddy: This month's Tasty Bit is back from editing. Should be a fast turn-around, and then it'll be ready for launch!
TC: Aegis – Trinity Continuum: Aegis
Eddy: The next big era of the Trinity Continuum is back from editing! Lauren's very excited to dive into these edits. We should have our swords sharpened and our shields polished in time for a crowdfunding campaign in the near future!
---
ART DIRECTION FROM MIKE CHANEY!
In Art Direction
SCION Once and Future – Awaiting art from Gong, Farri, and Lauren.
TC Aegis – Running down some reference for Shen Fei and contracting the rest of the artwork for the KS.
TCF ? (KS) – Getting KS graphics going and figuring out where my N— and S—– pcs are.
W20 Icons of Rage – With Maria.
In Layout
TC Anima
W20 Apocalyptic Record Screen & Booklet
HTV Tending the Flame – I have symbols in and gathered the older assets (thanks Rich).
Wallpapers for Essence, Adventure, Apocalyptic Record
Proofing
W20 Apocalyptic Record – With backers for errata.
MtAw Tome of the Pentacle – At Paradox for approval.
TC Adventure Screen & Booklet – Wrapping that up and getting it ready for press.
Indexing
At Press
M20 Victorian Age – Shipping to KS backers.
M20 Victorian Age Screen – Shipping to KS backers.
Scion Dragon Screen – Shipping to KS backers.
Scion Dragon – Shipping to KS backers.
Scion Masks of the Mythos – Shipping to KS backers.
Scion Masks of the Mythos Screen – Shipping to KS backers.
Storypath Ultra Brochure – Handed out at GAMA.
They Came From! Tasty Bit Compilation – PoD proof on the way.
Ex3 Surface Truths – PoD proof on the way.
SL Vigil Watch Kelder Mtns – PoD proof on the way.
TC Stampede of Justice (Adventure JS) – XXing and prepping PoD.
TC: Adventure! – PDF and PoD versions on sale at DTRPG this Weds!!! Trad printing files prepping.
---
Today's Reason to Celebrate!
Yeah! May Day is today! We've got the Maypole stuff up above, and this date is just extremely important to a lot of people. There's Beltane, International Workers' Day or Labour Day (International), Calan Mai in Wales, Lei Day in Hawaii, and the ever-popular International Sunflower Guerrilla Gardening Day! Obviously, some of these are much older and serious than others, and some are based on the natural phenomena connected to the end of winter and the return of life. And some aren't –