Now available in PDF via DriveThruRPG: The Village, a Storypath Tasty Bit for Scion: Demigod 2nd Edition!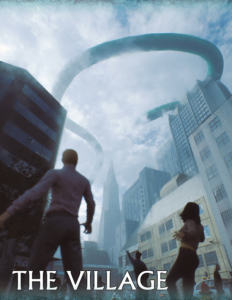 Many villages dot the United Kingdom; each has a history and a story. The Welsh village of Bodedern on the Isle of Anglesey has kept a secret for nearly two thousand years: it is here that Julius Caesar killed the Nemetondevos' God of the Hunt, Cernunnos, on his demigod's path to apotheosis. A massive oak tree grew from his blood and the few loyal druids still living built homes here to watch over the tree. In the 21st century, a handful of devout druidic lineages remain, their faith unbroken.

This Tasty Bit for Scion: Demigod contains a short scenario, "The Village." It also provides a map of a village suitable for VTT play. It requires a copy of Scion: Origin, Scion: Hero, and Scion: Demigod to play.
Also available in PDF, the Apocalyptic Record Storyteller Screen for Werewolf: The Apocalypse 20th Anniversary Edition!
The PDF version of the Storytellers Screen for the Apocalyptic Record supplement for the Werewolf: The Apocalypse 20th Anniversary Edition roleplaying game, a World of Darkness RPG, provides a collection charts and other info to make the Storyteller's role a little bit easier.

Print it out for your table or add it to your tablet for quick reference when storytelling a game of Werewolf!



Other Recent Releases
Did you miss one of these recent releases?
Sales
Many of our sales from OPP Con 2023 continue!
Crowdfunding Update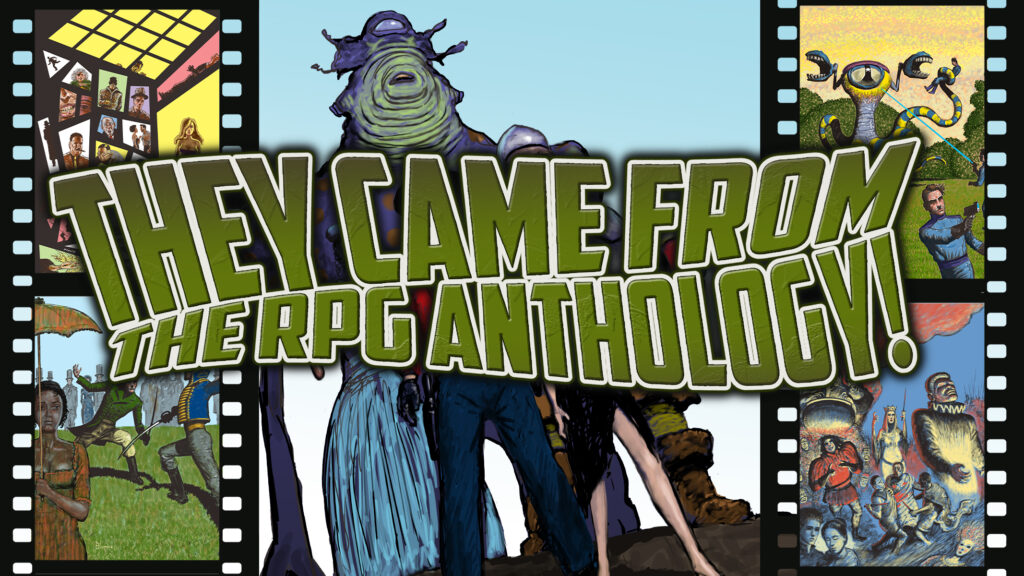 They Came From the RPG Anthology! closed last week! We ended with $31,011 (or 155%) of our $20,000 goal, thanks to our 559 backers!
This is a core rulebook, not a supplement, so it includes all the rules you need to play. Plus! a host of new potential settings:
They Came from Cowboy's Gulch! (cowboys)
They Came from the Mean Streets! (noir)
They Came from Bridgton Rectory! (costume dramas)
They Came from the Bard's Quill! (Shakespeare)
They Came from the Interstellar Starship! (sci-fi)
They Came from Chapter X (an additional genre to be determined, added via stretch goal)
Plus, you voted for adding:

Week 1: They Came from the Billiard Room with the Candlestick! (mystery)
Week 2: They Came from Beneath Capes and Cowls! (superheroes)
Week 3: They Came from the Meticulously Planned Bank Job! (heist and gangster media)
Week 4: They Came from Avast Behind! (pirates)
Diplomat: A $5000 pledge tier was purchased, allowing the Diplomat to pick one of the previous non-winning options!
Coming up next: Trinity Continuum: Aegis, a Trinity Continuum game set in Ancient Greece during the Bronze Age collapse!
Did you miss one of our previous campaigns? The following crowdfunded products are still open for preorders via BackerKit:
Community Spotlight
The following community-created content for Scarred Lands has been added to the Slarecian Vault in the last week:

The following community-created content for Realms of Pugmire has been added to Canis Minor in the last week:
The following community-created content for Storypath has been added to the Storypath Nexus in the last week: