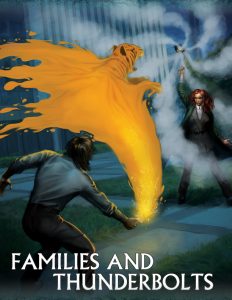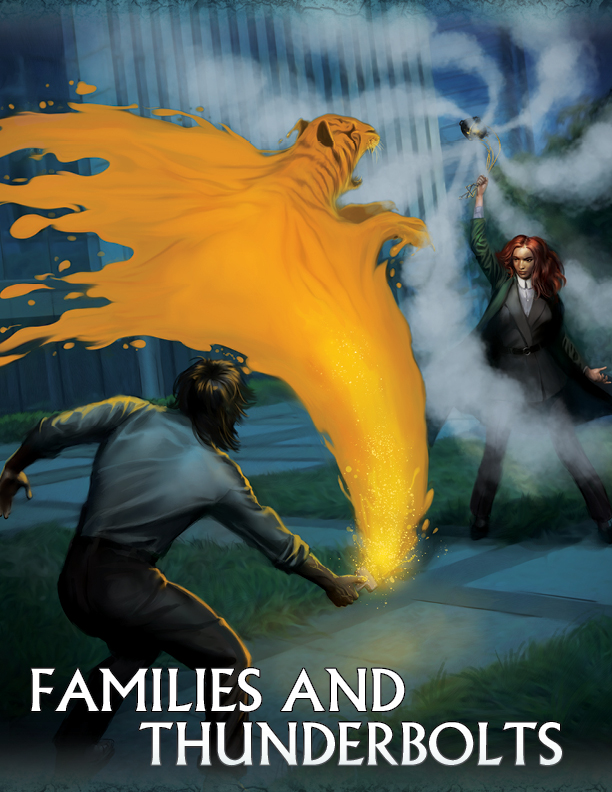 Now available in PDF on DriveThruRPG: Families and Thunderbolts, a Storypath Tasty Bit for Scion 2nd Edition!
The Heroes meet Anna Hainway, a down-on-her-luck artist who is completely unaware she's Loki's offspring. When the trickster decides to make her awakening particularly memorable, it will be up to the existing Scions to help ease Anna into this revelation and prevent potential fallout.
Families and Thunderbolts is a short scenario intended for Scion: Hero to bring a new ally into an existing Band's fold.
This Tasty Bit presents brief encounters and characters with whom to to interact with as the Scions fulfill their mission. A map suitable for most VTT platforms is also included.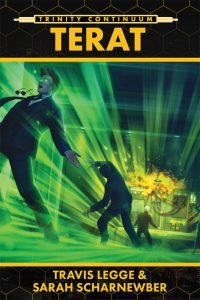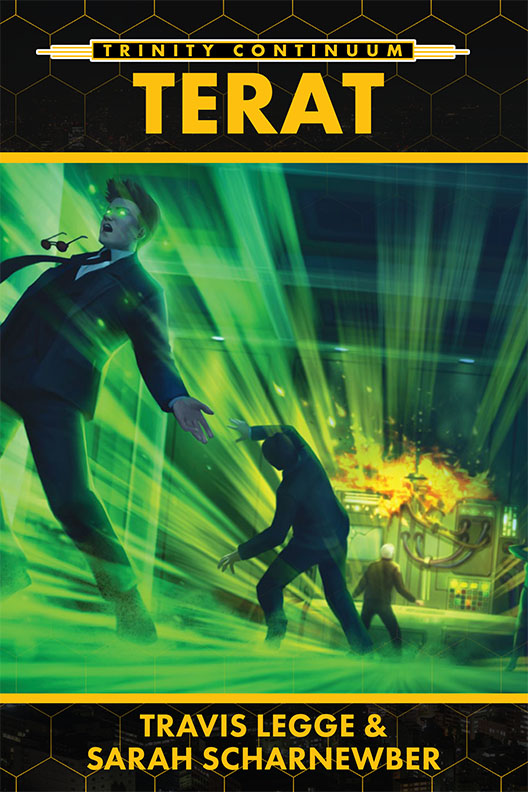 Also available, now for the Kindle:
Other Recent Releases
Did you miss one of these recent releases?
Sales
Only a few days left in IPR's OGL (and More) sale! Get 50% off OGL titles like the Legendlore rulebook and GM screen, Monarchies of Mau, Pirates of Pugmire, Scarred Lands hardcovers, plus books and screens like Changeling: The Lost 2nd Edition and Dark Eras 2!
Crowdfunding Update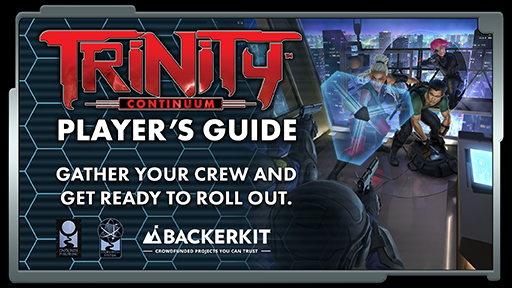 The Trinity Continuum Player's Guide Crowdfunding on BackerKit launched yesterday, and funded in just under four hours! We're currently at $23,235, or 155% of the original $15,000 goal, thanks to our 511 backers!
So far we've hit the following Achievements:
Did you miss one of our previous campaigns? The following crowdfunded products are still open for preorders via BackerKit:
Community Spotlight
The following community-created content for Scarred Lands has been added to the Slarecian Vault in the last week:

The following community-created content for Realms of Pugmire has been added to Canis Minor in the last week:
The following community-created content for Storypath has been added to the Storypath Nexus in the last week: