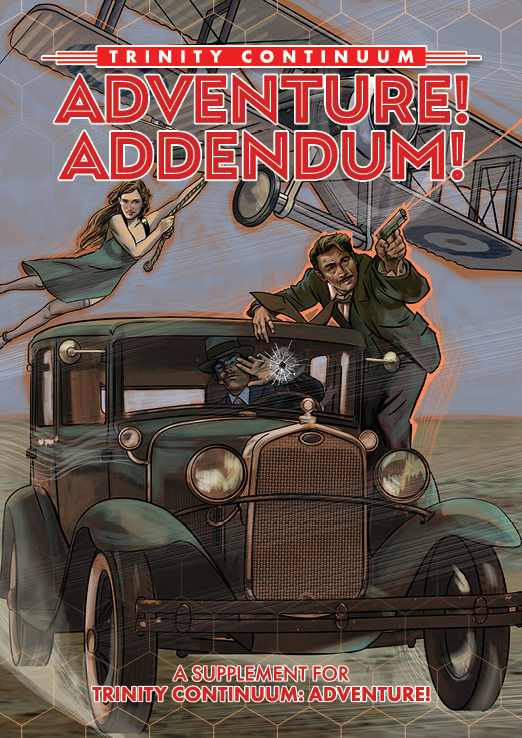 Now available in PDF and print from DriveThruRPG: the Adventure! Addendum for Trinity Continuum: Adventure!
"What sort of self-respecting overlord doesn't have a base. Not just some hole in the ground, or house where you keep your trinkets. No, there must be art! There must be panache! It must FLY!"

— Dr. Manfred von Zorbo

The Trinity Continuum: Adventure! Addendum! is a supplement for Trinity Continuum: Adventure! and contains additional rules and information to support games in the Adventure! era.

Inside, you will find:

Rules for creating non-human characters.
Rules for creating and investing in a special base of operations for your characters.
Information about three new alternate timelines created by Max Mercer's time travel.
Over a dozen strange devices housed in top security Branch 9 facilities.
Also available: Adventure! VTT Assets!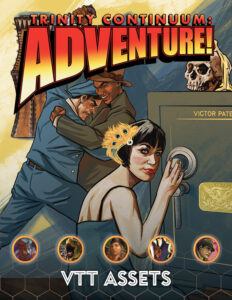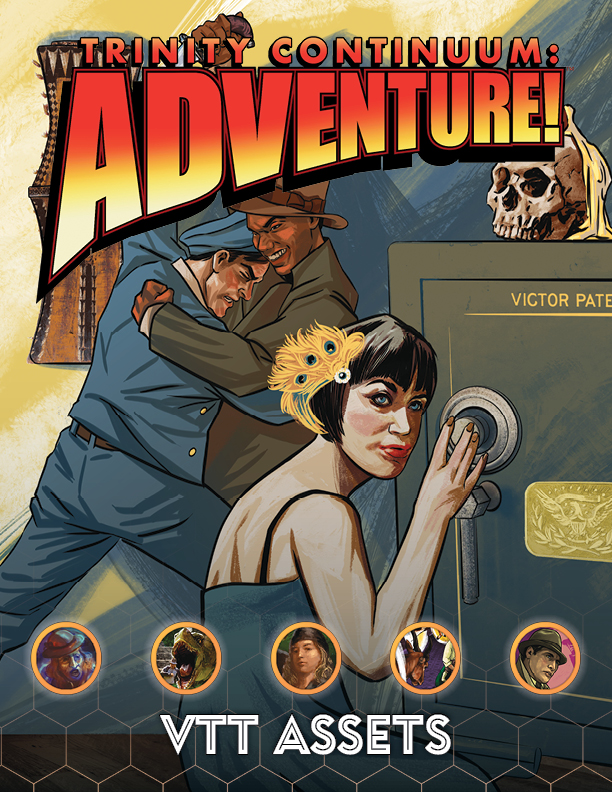 "Don't try to pin my success on mind-reading, kid. Nothing beats hard work and worn soles for getting to the bottom of a good story. I was a success well before I covered the Hammersmith affair. The only thing that's done for me is make the world a much more exciting place to get a scoop."

— Helen Perkins, Mesmerist

Trinity Continuum: Adventure! is a game of pulp action and daring adventures.

This set of Trinity Continuum: Adventure! VTT Assets includes 186 character tokens drawn from the Trinity Continuum: Adventure! rulebook! Upload them to the virtual tabletop platform of your choice to tell your own heroic tales!
Other Recent Releases
Did you miss one of these recent releases?
Sales
Currently going on:
There's only five days remaining on the Scarred Lands Bundle of Holding! Tons of Scarred Lands content for just $17.95, with all proceeds benefiting the Bodhana Group!
It's Half-o-ween on Indie Press Revolution, with 50% off a ton of our Deluxe, Prestige, and other traditionally-printed titles!
Crowdfunding Update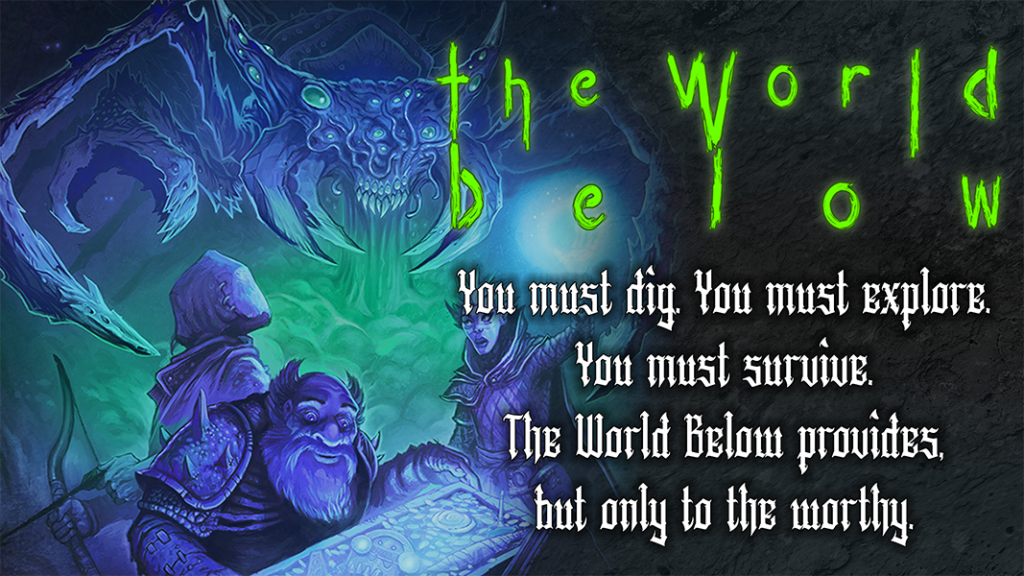 The World Below launched on BackerKit yesterday, and we're already at $22,900, or 75% of our $30,000 funding goal, thanks to our 368 backers! Only $7100 to go!
Did you miss one of our previous campaigns? The following crowdfunded products are still open for preorders via BackerKit:
Community Spotlight
The following community-created content for Scarred Lands has been added to the Slarecian Vault in the last week:
The following community-created content for Realms of Pugmire has been added to Canis Minor in the last week:
The following community-created content for Storypath has been added to the Storypath Nexus in the last week: