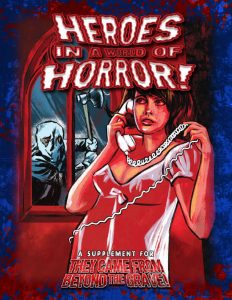 Now available in PDF and print: Heroes in a World of Horror! for They Came from Beyond the Grave!
Maybe you can't bring yourself to believe the horrid truth.
Perhaps you're too innocent to face reality.
Or possibly you're trying to run away from what you know is out there.
It's time to wake up, open your eyes, and turn to face the monster pursuing you.
In the face of the swallowing darkness, all those who can must help push back its encroaching evil.
Heroes in a World of Horror! is a sourcebook for Players and Directors about to embark upon a story of They Came from Beyond the Grave!, providing you with new playable Archetypes and a diverse selection of characters you can play straight from the book for the 1970s era and the 19th century era of the game!
They Came from Beyond the Grave! uses the Storypath System, which you can find in the pages of the They Came from Beyond the Grave! rulebook.
Heroes in a World of Horror! includes: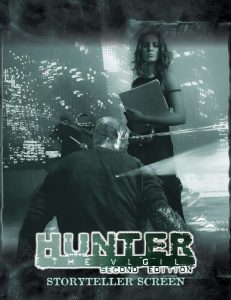 Also available in PDF: Hunter: The Vigil 2nd Edition ST Screen!
You've stumbled into shadows.
You know what lurks in darkness.
There are more monsters tonight than ever before.
It's time to fight back.
The PDF version of the Hunter: The Vigil Second Edition Storytellers Screen includes several charts and rules references to make the Storyteller's role a bit easier. Print it out for your table or load it up on your tablet for quick reference during a game!
Other Recent Releases
Did you miss one of these recent releases?
Sales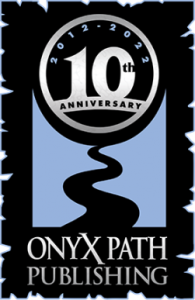 It's DriveThruRPG's annual GM's Day sale! Over 800 Onyx Path products and OPP community content projects are on sale for up to 30% off!
It's Onyx Path's 10th Anniversary! Every month in 2022, we'll be celebrating another one of our published game lines.
March is Cavaliers of Mars month! Cavaliers of Mars hardcover rulebook and GM screen are 50% off at Indie Press Revolution and Studio 2 Publishing!
Stay tuned for more sales the rest of this year!
Crowdfunding Update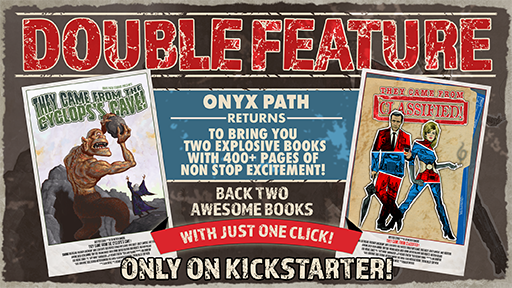 Our upcoming They Came from… Double Feature Kickstarter launches TOMORROW at 2pm EST! They Came from the Cyclops's Cave and They Came from [CLASSIFIED]!
Did you miss one of our previous Kickstarters? The following Kickstarted products are still open for preorders via BackerKit:
Community Spotlight
The following community-created content for Scarred Lands has been added to the Slarecian Vault in the last week:

The following community-created content for Realms of Pugmire has been added to Canis Minor in the last week:
The following community-created content for Storypath has been added to the Storypath Nexus in the last week: