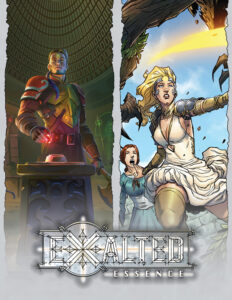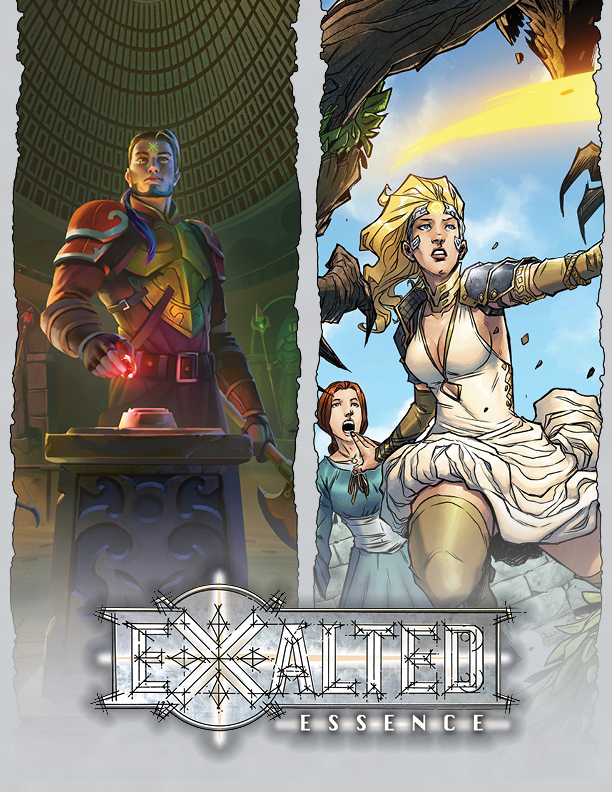 Now available in PDF from DriveThruRPG: Exalted: Essence Storyteller Screen for Exalted: Essence!
The PDF version of the Exalted: Essence Storyteller Screen includes several charts and rules references to make the Storyteller's role a bit easier.

Print it out for your table or load it up on your tablet for quick reference during a game!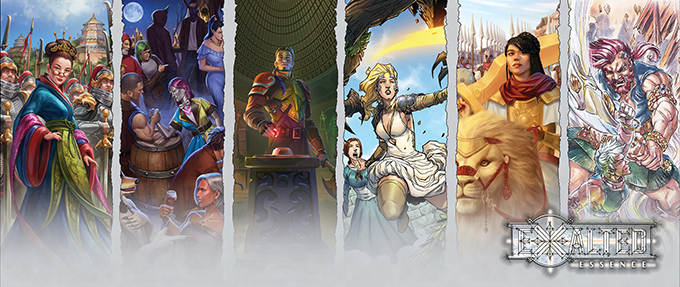 Also available: Exalted: Essence desktop wallpaper!
This download includes a selection of electronic wallpaper files for your computer or mobile device featuring a collage of the art from the Exalted: Essence core rulebook.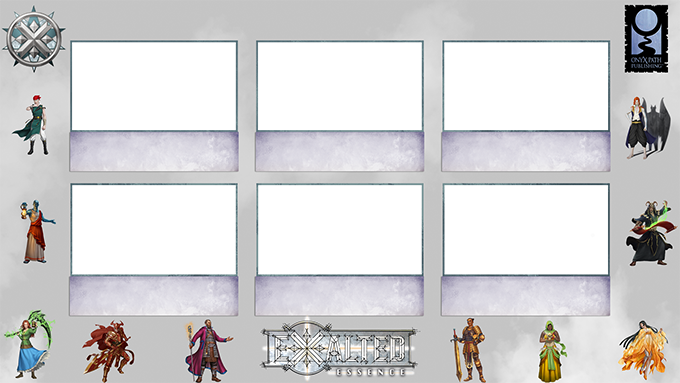 Alsø alsø wik: Exalted: Essence Streaming Overlays!
This collection of png files with transparencies is drawn from the art of Exalted: Essence.

These overlays are designed to help bring your Exalted: Essence game to life on streaming platforms. These files are designed to accommodate everything from a single performer creating characters with a document window, to up to six performers on screen simultaneously. Overlays of two to five players have variant layouts to accommodate the inclusion of a VTT map in your broadcast.

Exalted: Essence Streaming Overlays includes:

10 png files with preserved transparency at 1920 x 1080
Variants for performers only or performers with a window for VTT, map, or document input
Art representing all ten Exalt types, as found in Exalted: Essence
Merch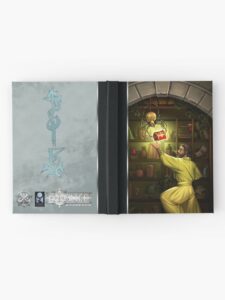 On top of all that, we've got some new blank hardcover journals for Exalted: Essence:
Other Recent Releases
Did you miss one of these recent releases?
Sales
A few sales are going on right now:
Crowdfunding Update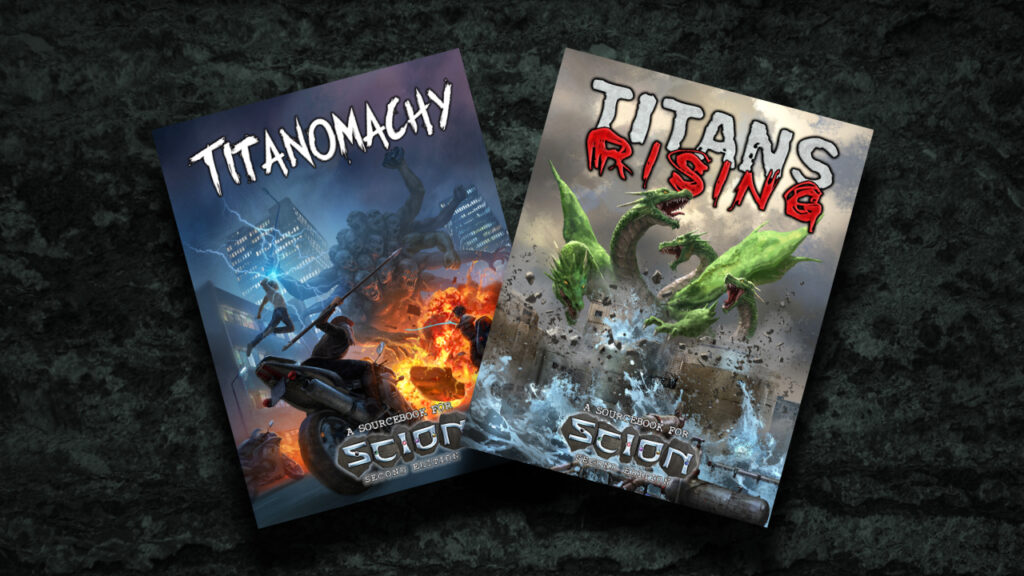 Titans Rising launched last week on Kickstarter and funded in 12 hours and 5 minutes! We're currently at $43,616, or 145% of our original $30,000 goal, thanks to our 673 backers!
Did you miss one of our previous campaigns? The following crowdfunded products are still open for preorders via BackerKit:
Community Spotlight
The following community-created content for Scarred Lands has been added to the Slarecian Vault in the last week:
The following community-created content for Realms of Pugmire has been added to Canis Minor in the last week:
The following community-created content for Storypath has been added to the Storypath Nexus in the last week: