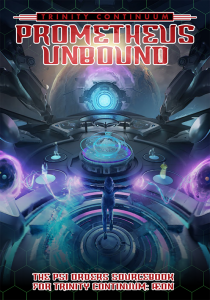 Now available in print: Prometheus Unbound for Trinity Continuum: Æon!
Psions united for humanity's future! 
Prometheus Unbound expands the Trinity Continuum: Æon setting by diving into the inner workings, goals, and attitudes of the psi orders. Headed by proxies with powerful visions of the future, the psi orders are united in ensuring humanity's prosperity but differ on the details.
Inside, you will find:
Also available on Amazon PoD:
Other Recent Releases
Did you miss one of these recent releases?
Sales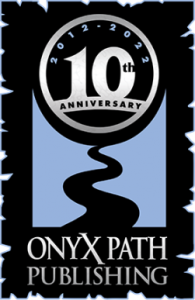 Scion: Origin is part of this Doctors Without Borders Mega-Bundle! See that, or these other mega-bundles to help support the DWB response in Ukraine.
It's Onyx Path's 10th Anniversary! Every month in 2022, we'll be celebrating another one of our published game lines.
March is Cavaliers of Mars month! All our Cavaliers of Mars titles on DriveThruRPG are 90% off! Cavaliers of Mars hardcover rulebook and GM screen are also 50% off at Indie Press Revolution and Studio 2 Publishing!
Stay tuned for more sales the rest of this year!
Crowdfunding Update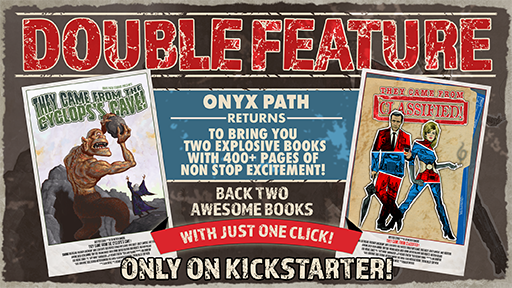 Our They Came from… Double Feature Kickstarter, featuring They Came from the Cyclops's Cave and They Came from [CLASSIFIED]!, launched last week! We're at $31,703 of our $30K goal, or 106%, thanks to our 381 backers.
Did you miss one of our previous Kickstarters? The following Kickstarted products are still open for preorders via BackerKit:
Community Spotlight
The following community-created content for Scarred Lands has been added to the Slarecian Vault in the last week:

The following community-created content for Realms of Pugmire has been added to Canis Minor in the last week:
The following community-created content for Storypath has been added to the Storypath Nexus in the last week: